What could possibly make a night spent around a campfire even better? Enjoying it with a few camping cocktails! From super simple, two-ingredient drinks to rich concoctions that warm you from head to toe, this roundup highlights some of the best!
Nothing compares to the experience of enjoying a tasty adult beverage (or two or three…) around a campfire with good company. However, sometimes a ready-to-drink canned concoction or a cold beer just isn't quite it.
That's where DIY camping cocktails come in! With either a bit of prep work ahead of time or just a few super simple ingredients, you'll instantly elevate your campfire drinking game.
Here are some of the best, with a little something for everyone. Cheers!
1. S'mores Campfire Cocktail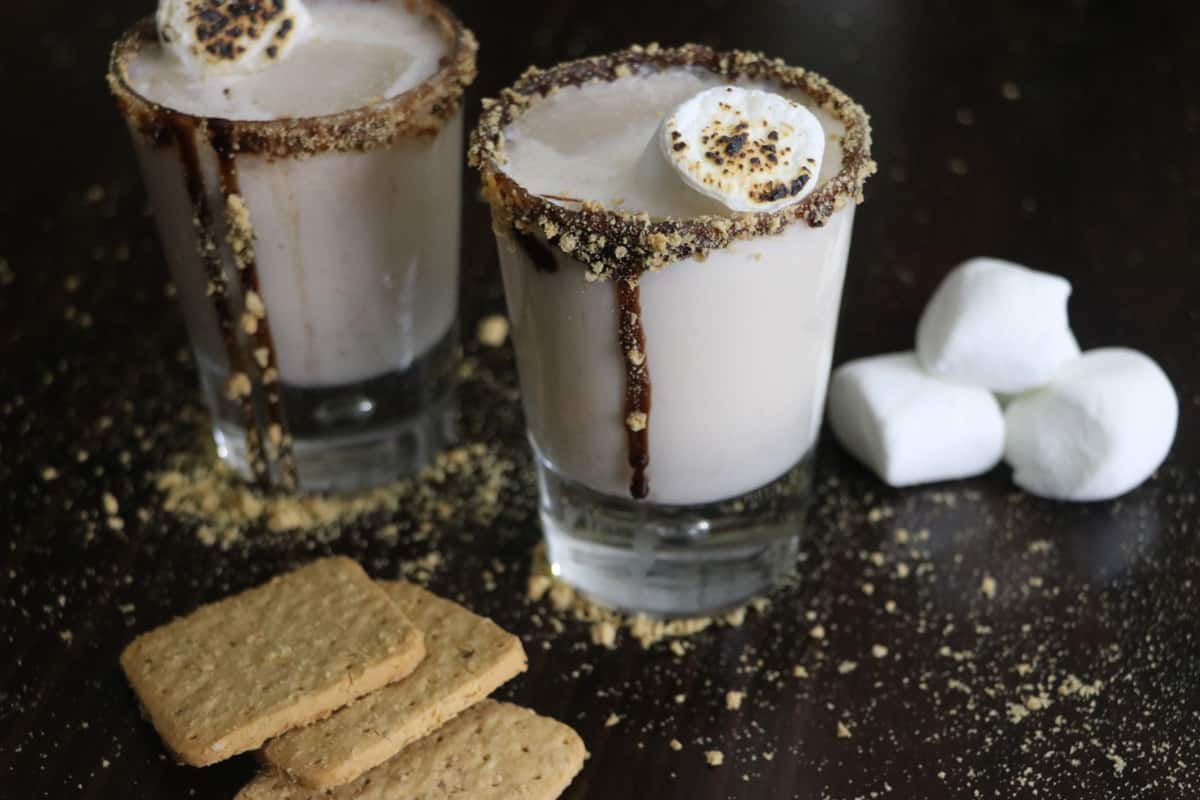 If a s'mores-flavored drink doesn't scream camping cocktail, what does?! The (literal) beauty of this one is that it looks and tastes indulgent, yet doesn't require anything particularly fancy.
The ingredients get shaken together in one step, then put into a cup rimmed with chocolate and graham cracker crumbs. Add a toasted marshmallow or for something different, substitute peanut butter vodka.
2. Baileys & Coffee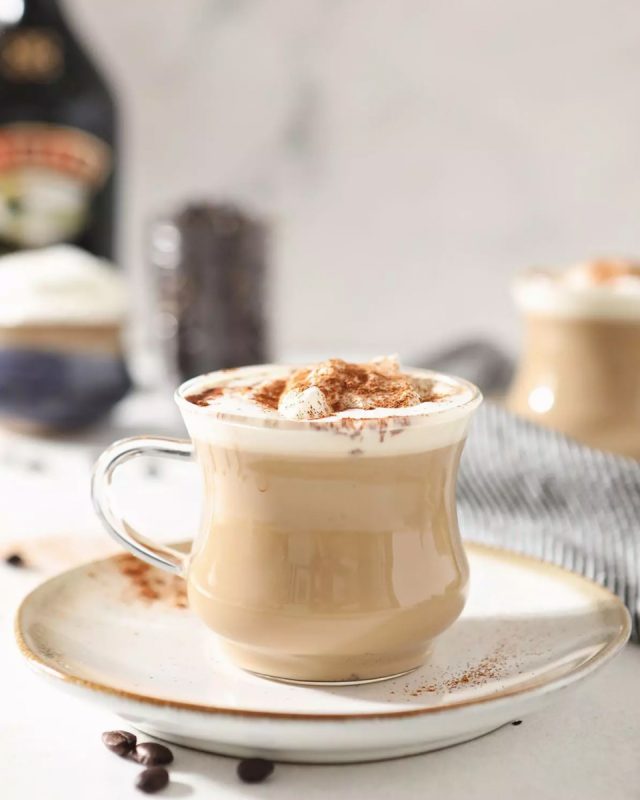 Campfire cocktails don't get any easier than Baileys & Coffee. Using just two ingredients, this crowd-pleaser comes together in no time. If you're feeling fancy, add whipped cream and cinnamon.
3. Irish Coffee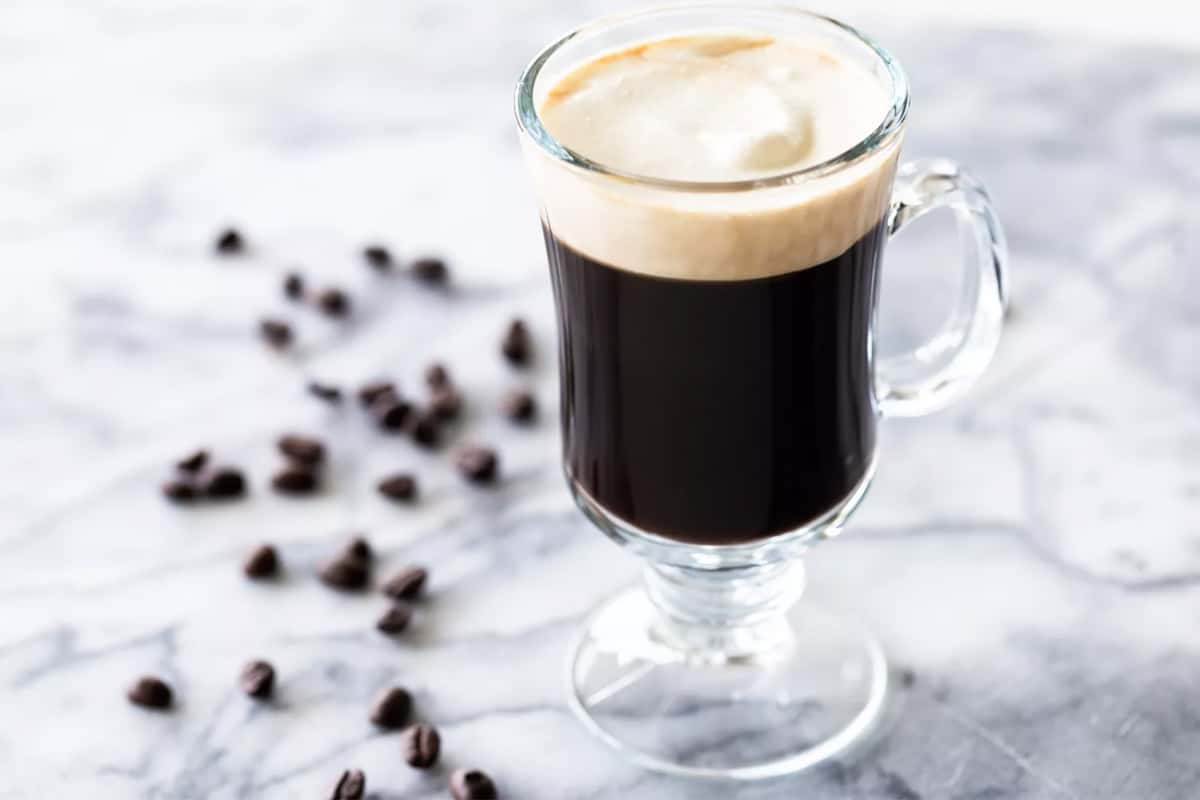 Prefer a bit more kick in your Joe? Classic Irish Coffee will be one of your favorite camping cocktails. This classic is well-suited to campfires, as it warms you up and it's quick to make.
The tricks are to brew a good pot of coffee that's strong but not bitter, and to use a high-quality Irish whiskey.
Add whiskey and Bailey's to make this an Irish Cowboy Coffee!
4. Campfire Hot Toddy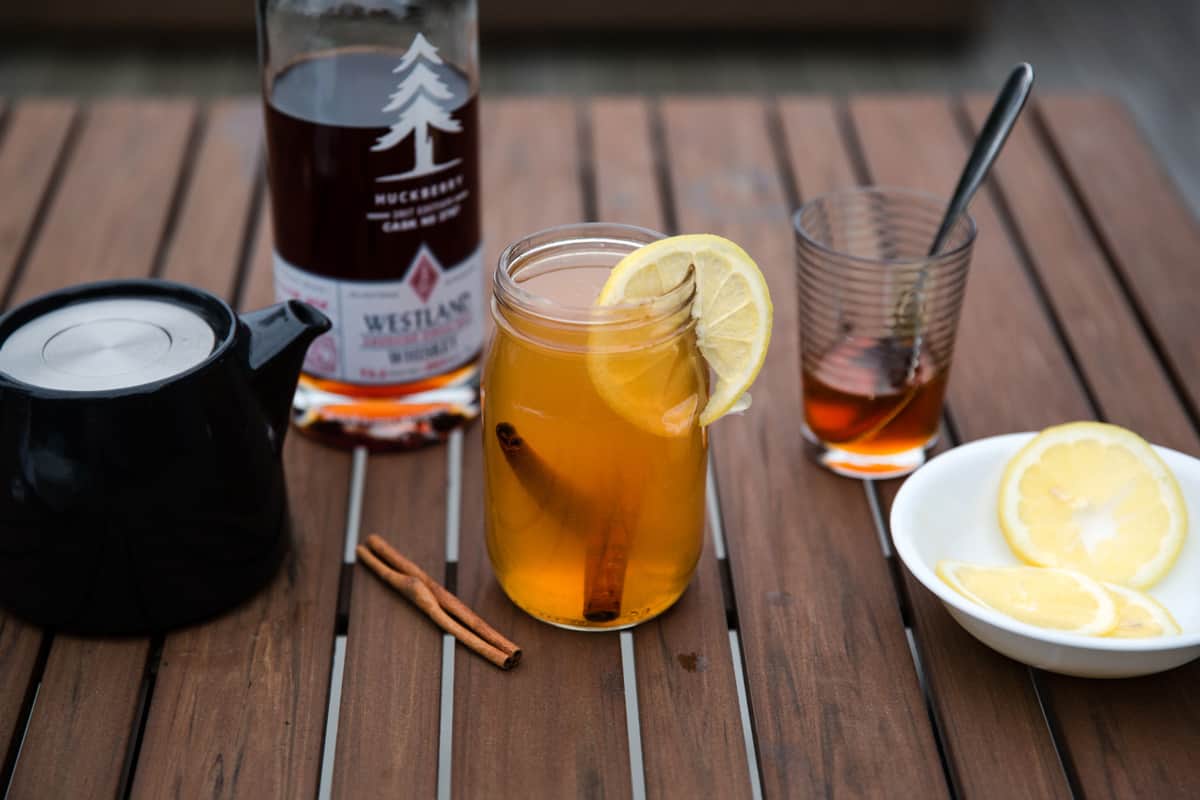 A hot toddy is the ultimate campfire cocktail. It requires everyday ingredients, can be made all at once in one pot, and there are endless ways to customize it. Plus, hot toddies always seem to make you feel better, no matter what ails you!
This recipe can be made by bringing everything except the bourbon to a gentle boil. Add the liquor just before serving.
5. Spiked Apple Cider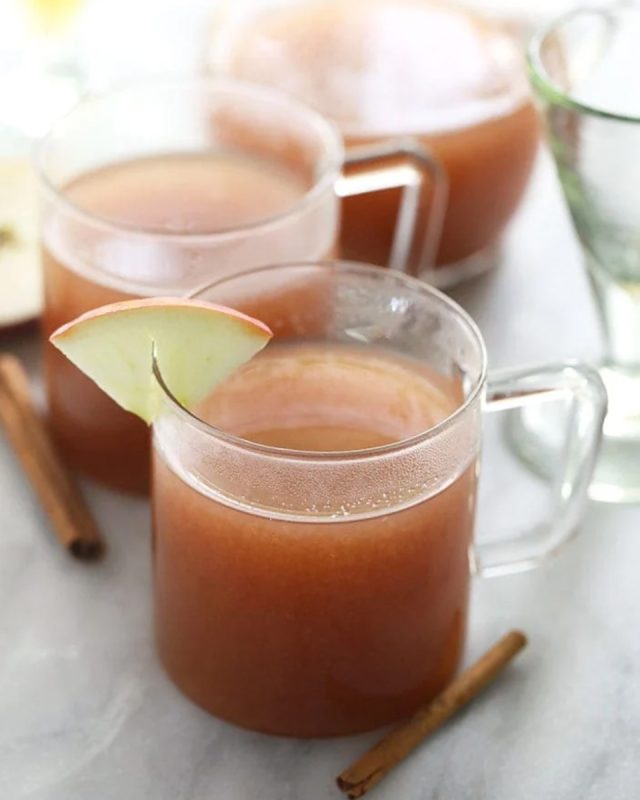 Another super-simple camping cocktail, this one technically requires just two ingredients: store-bought apple cider and your choice of liquor (rum, bourbon, or whiskey are best).
However, make it your own signature campfire drink with the addition of a drizzle of caramel syrup, cinnamon Schnapps or Fireball, or a few cozy spices like cinnamon or cardamom.
6. Boozy Orange Hot Chocolate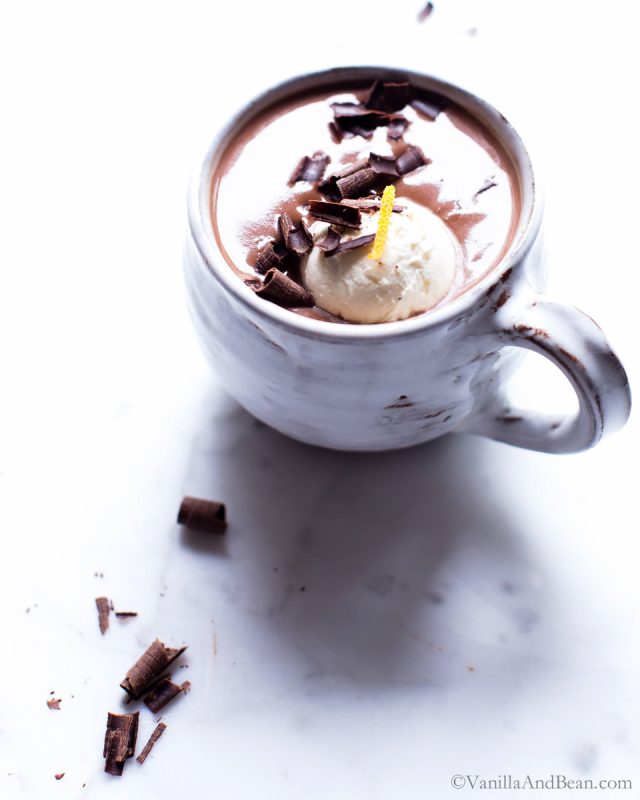 This rich drink is a comforting hug in a mug, perfect for chilly nights. Indulgent Grand Marnier and cinnamon meet dark chocolate for a complex camping cocktail that doubles as dessert.
This recipe can be made vegetarian or vegan, and you can cut corners with pre-packaged cocoa mix. Of course, alcohol can also be omitted for a kiddo-friendly version!
7. Hot Buttered Rum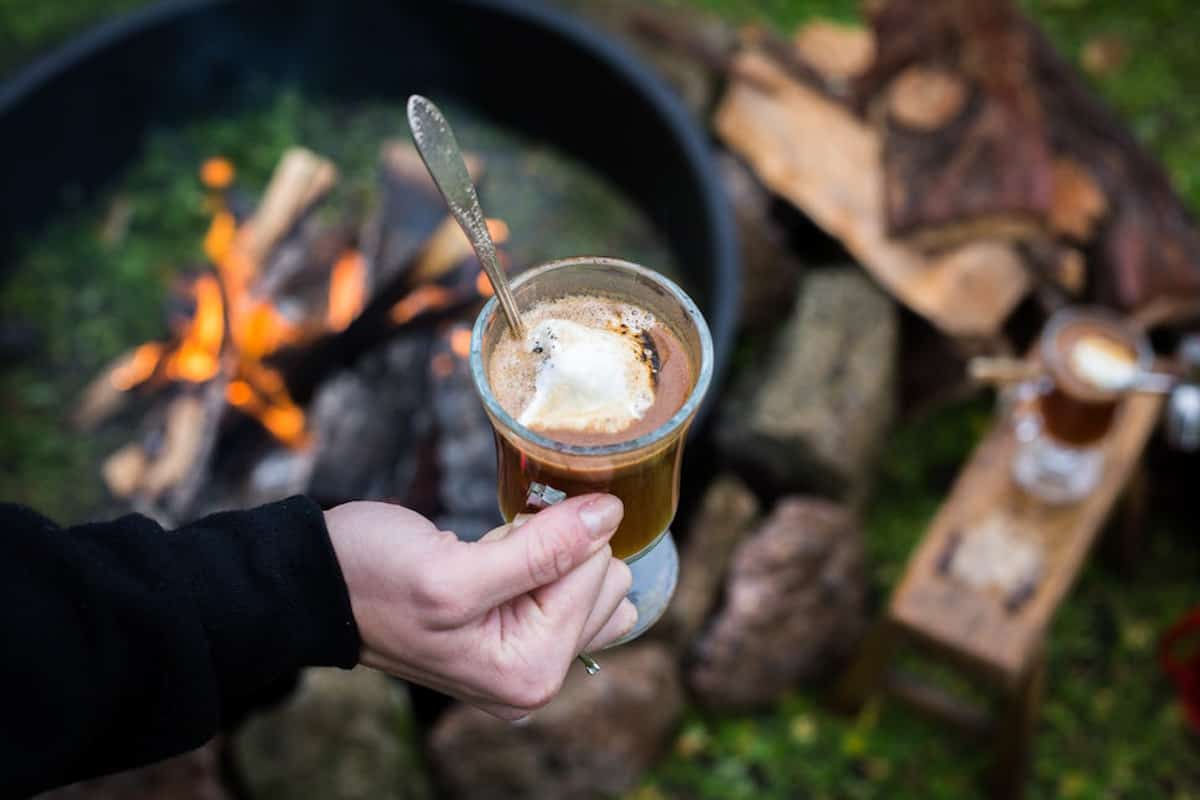 This classic campfire cocktail requires a bit of prep work before heading out to camp, but it's well worth it!
At home, cream butter, maple syrup, and spices. Put it in a waterproof container in your cooler and when you're ready to warm up, adda shot of rum and boiling water.
8. Vanilla Cider Cocktail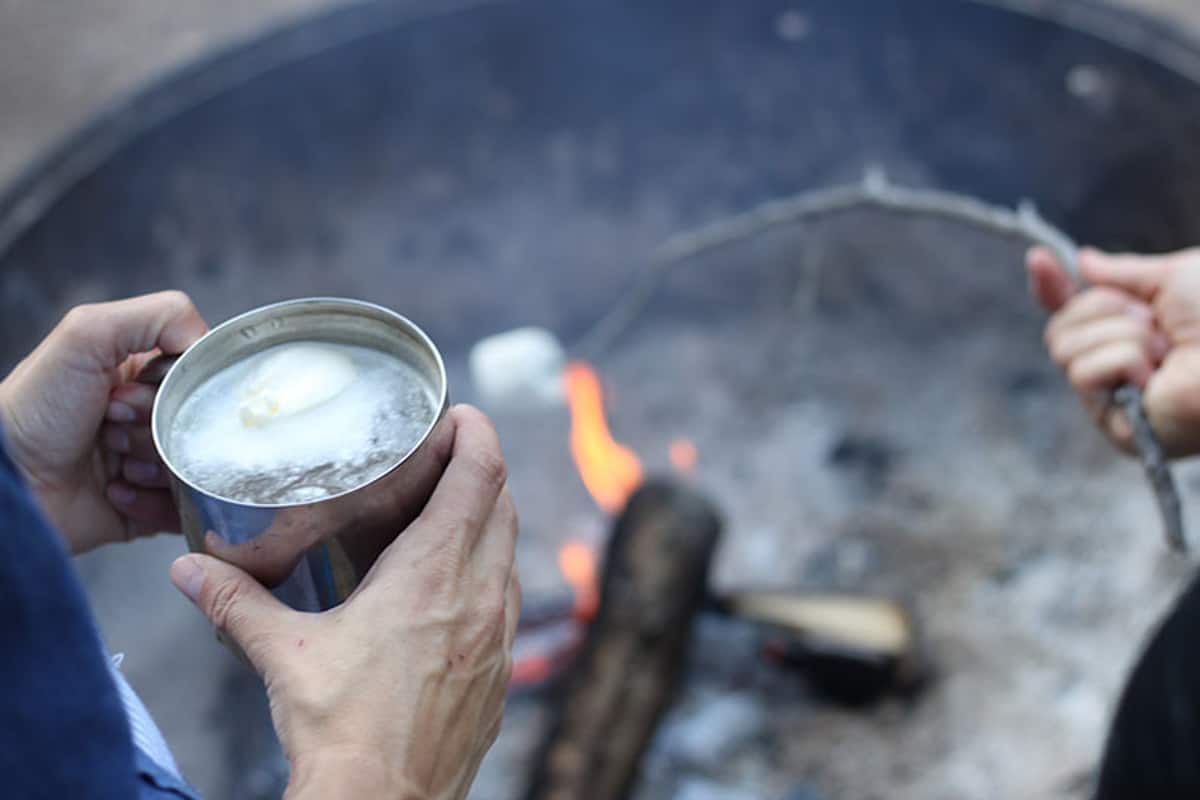 Just a handful of everyday ingredients combine here to make one of the tastiest camping cocktails for cold weather!
Use both non-alcoholic and hard cider (bonus points if you find it locally near where you're camping!), and combine them with vodka and homemade whipping cream.
9. Honey Mulled Wine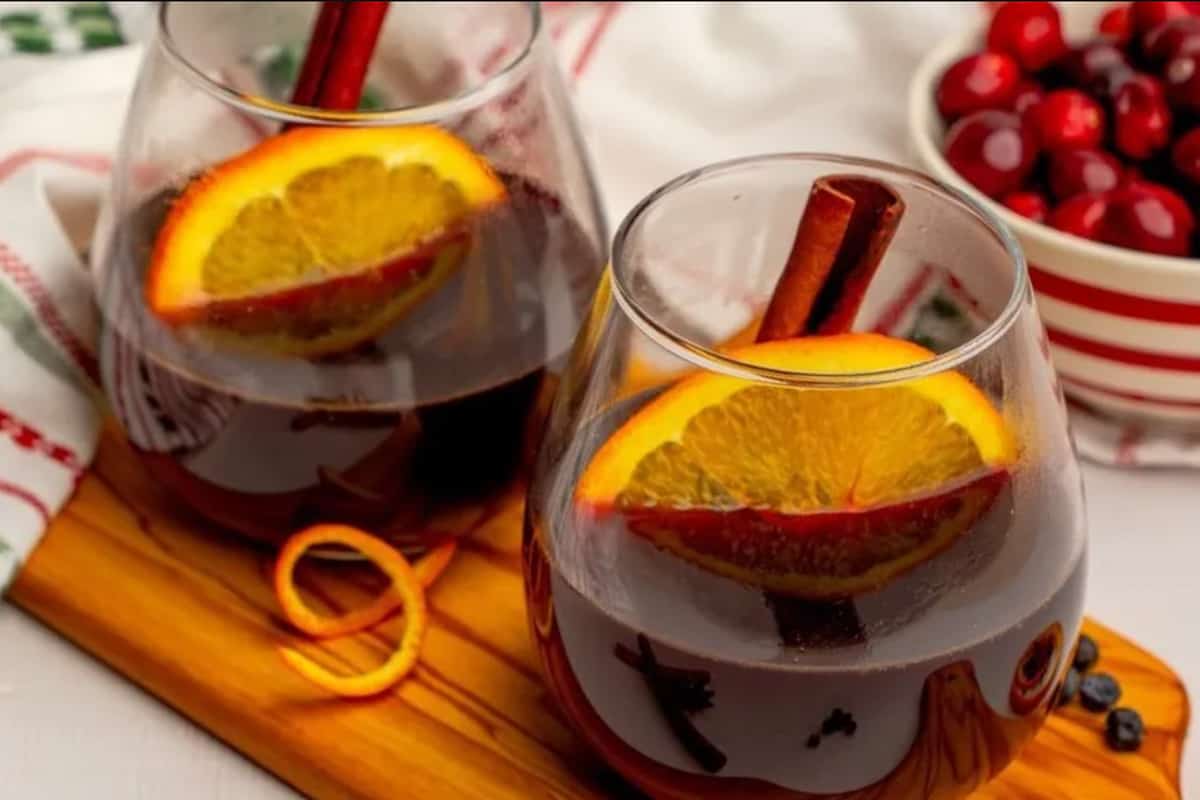 Mulled wine, which is warm, spiced wine, is cozy and decadent enough to feel like dessert. It's also amazingly simple to make!
This simplified, outdoor-friendly recipe calls for just wine, honey, and a few staple spices. From there, customize to your heart's content, adding other spices, citrus, or berries.
10. Campfire Whiskey & Marshmallow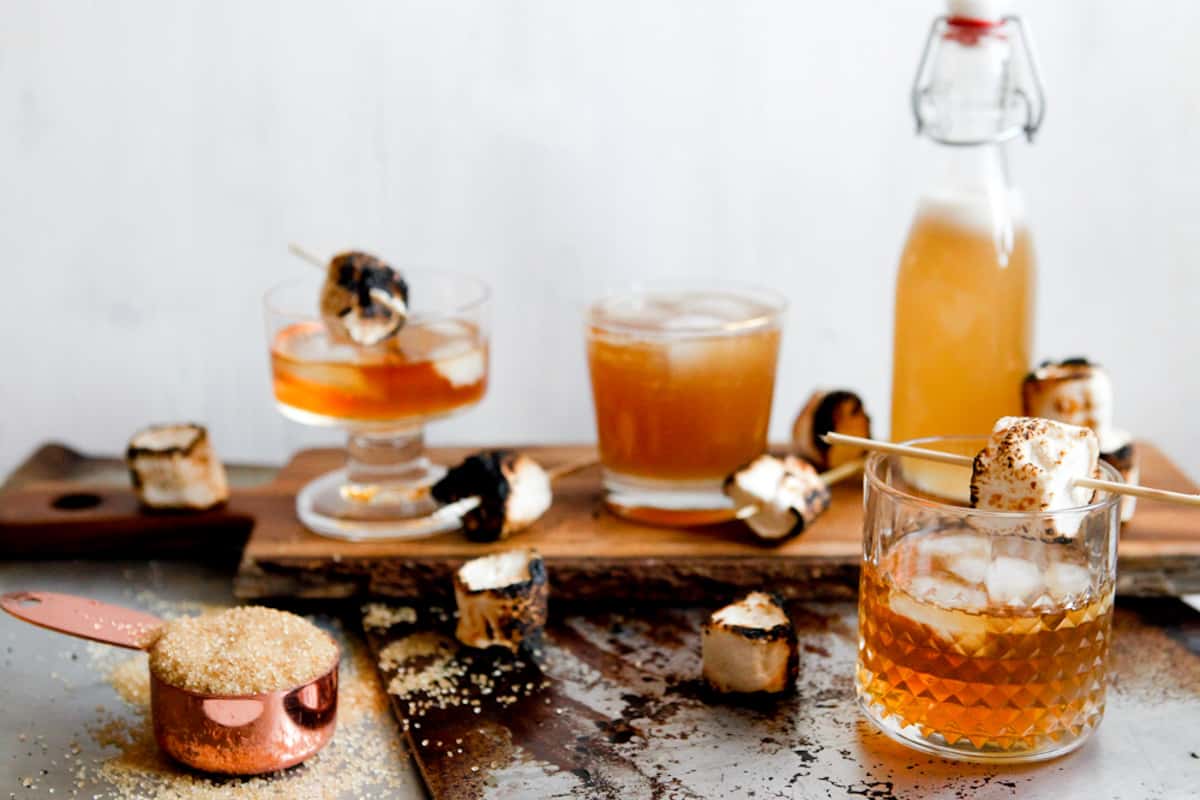 Can you imagine a more perfect flavor combo for a camping cocktail? This one requires 10 minutes of prep, but can also be made up to two weeks in advance (it works beautifully right over the campfire, though!).
Essentially, you'll make a marshmallow simple syrup by boiling water, sugar, and marshmallows until they dissolve. Add your favorite whiskey, then top with a toasted marshmallow.
11. Pine Cone Punch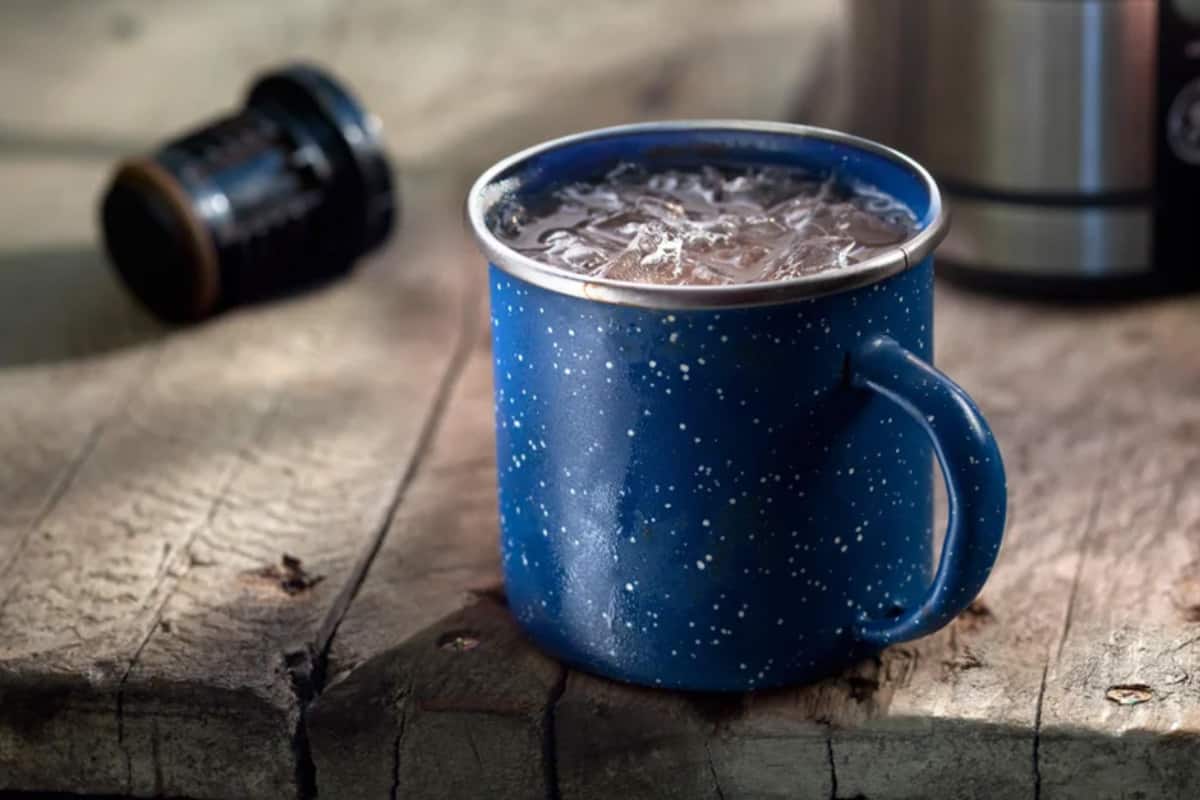 Admittedly, the star ingredient in this campfire cocktail isn't the easiest to find. However, it makes for such a unique, perfect-for-camping drink that it's well worth seeking out!
Start with pine liqueur, which you'll find at well-stocked shops like Total Wine. Mix it with smoky dark rum and sweet pineapple juice for a tasty, unforgettable earthy cocktail.
12. Cinnamon Maple Whiskey Sour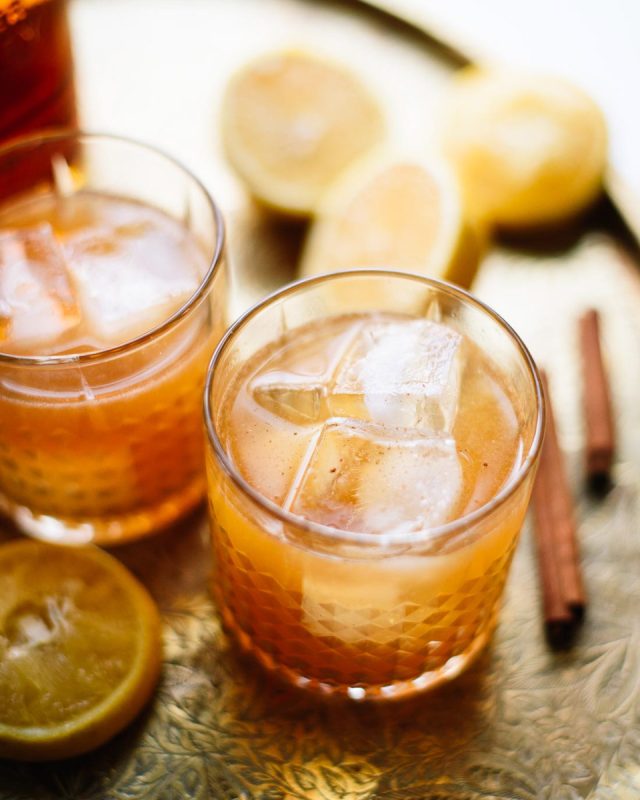 Whiskey sours make excellent camping cocktails on their own, but this cozy twist is especially well-suited to enjoy by the fire.
Combine bourbon, lemon juice, a dash of cinnamon, and maple syrup (bonus: use it again for breakfast in the morning!). There are endless ways to customize this with flavored bourbon.
13. Fireball Whiskey Campfire Cocktail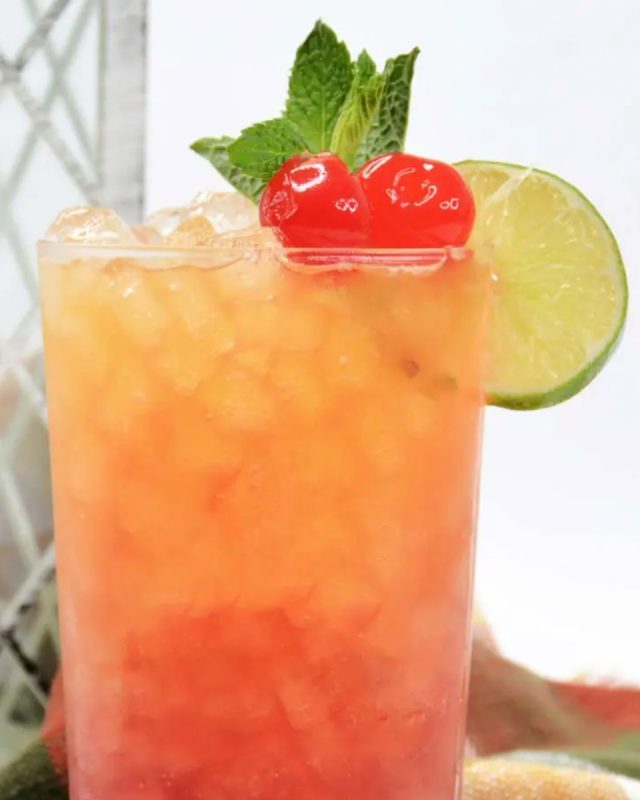 A tropical-looking drink, this Fireball-bourbon punch will quickly warm you up from head to toe. It packs a serious punch, pun intended, thanks to the Fireball, bourbon, and rum!
There are two ways to assemble these campfire cocktails: bring all the ingredients to camp and make them individually, which gives you a pretty layered look, or combine everything into a large container for a punch-style drink that serves a crowd.
14. Adult Capri Suns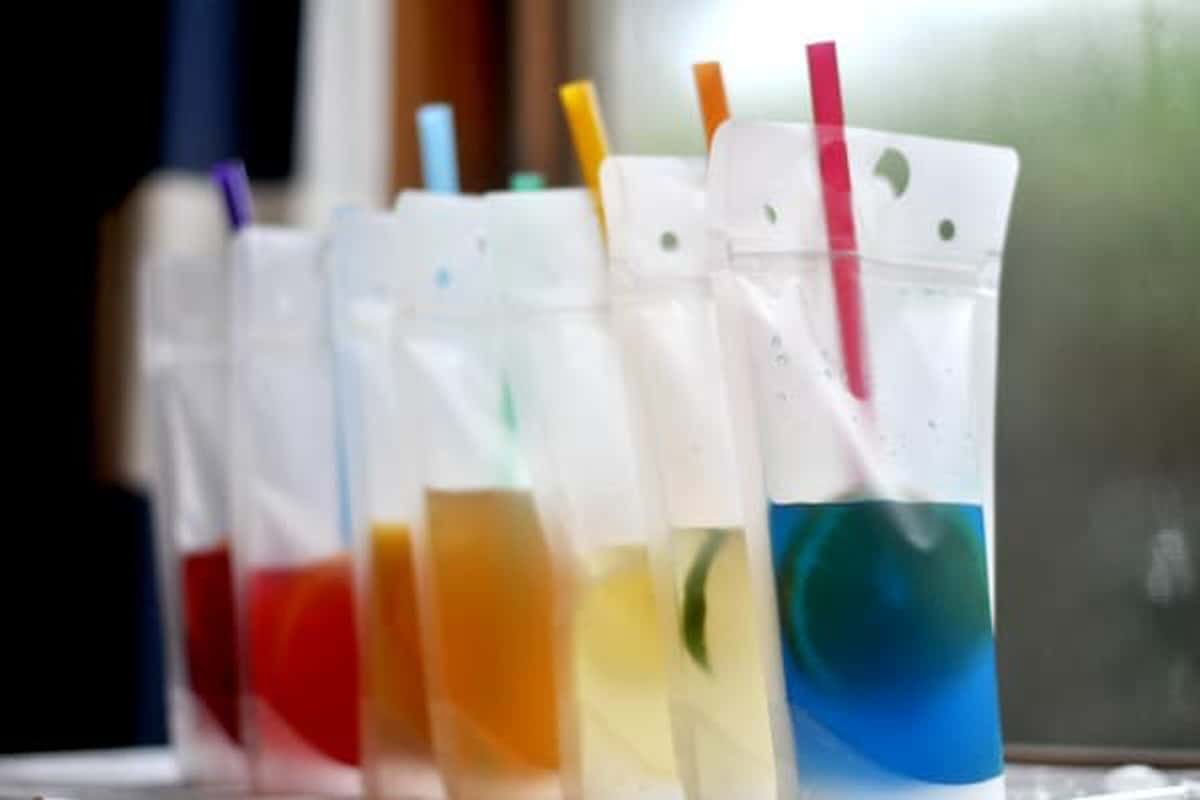 Inject some fun into your camping cocktails with this grown-up take on the iconic children's drink. Using reusable plastic drink pouches, any drink instantly becomes a Capri Sun!
Best of all, you can make just about any recipe into adult Capri Suns. Whip up a big batch of one of the make-ahead drinks on our list or combine your favorite liquor and mixers. For a slushy version, freeze the prepared pouches overnight before leaving home.
15. Riverside Fire Society Punch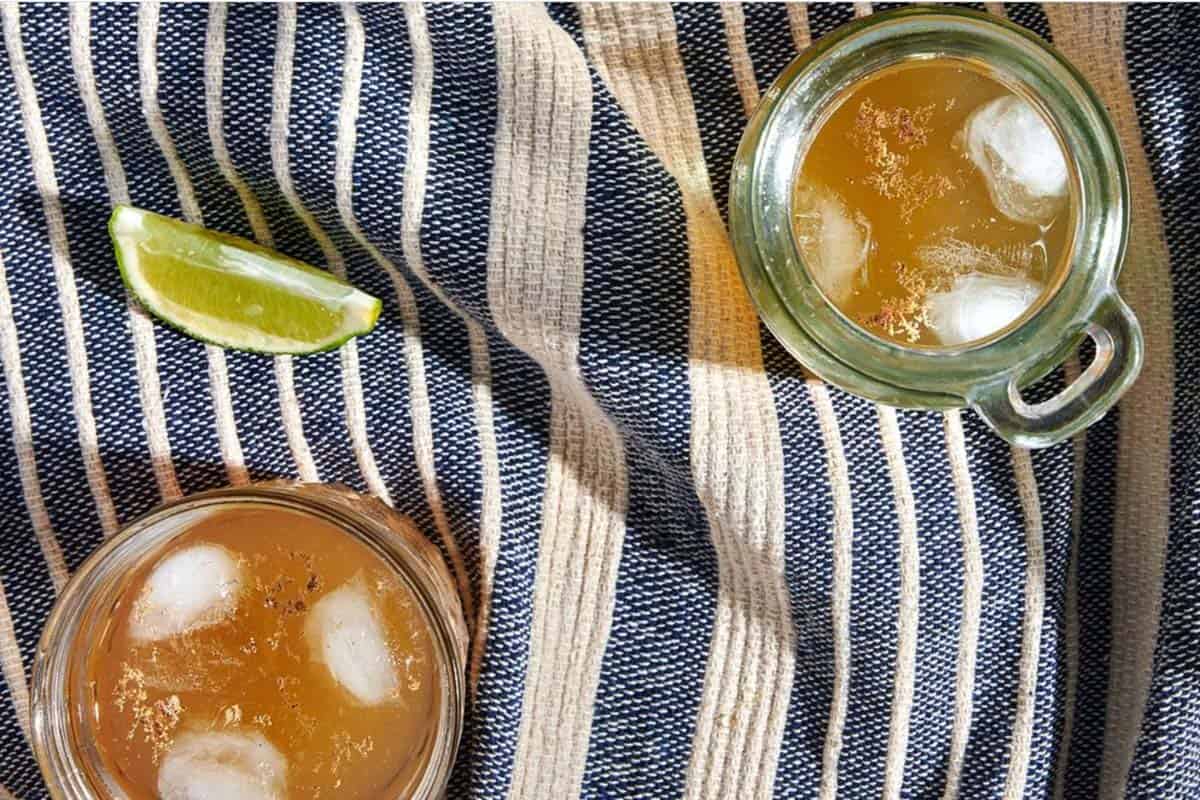 Described as a "woodsy daiquiri," this refreshing punch was very literally created to be a campfire cocktail. It combines tea with rum, homemade ginger-lime simple syrup, and lime.
If you have any trouble finding Japanese kukicha tea, you can substitute another black tea with earthy notes. However, it has a unique flavor profile, so it's worth buying online ahead of time!
16. Authentic Ranch Water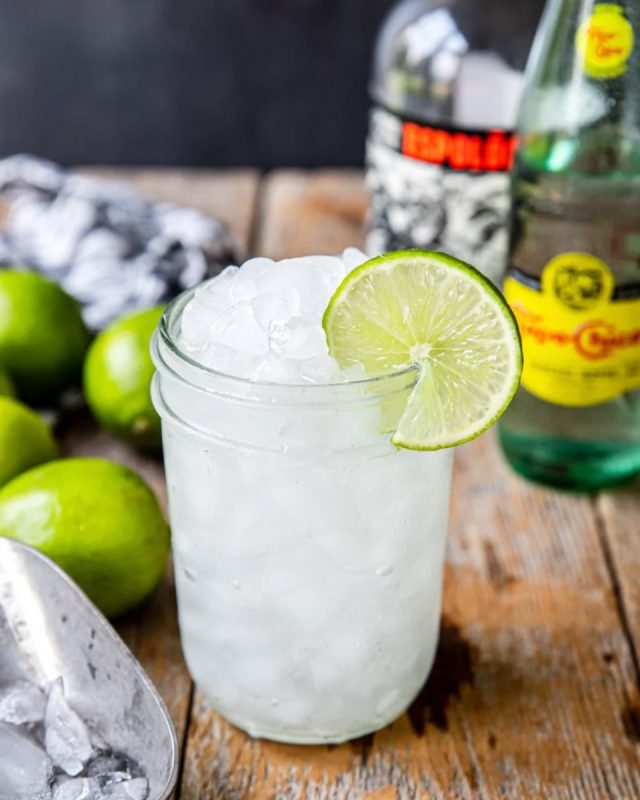 Essentially a lighter, less-sweet, and even more refreshing margarita, Ranch Water makes one of the best camping cocktails. Sure, you can buy ready-to-drink canned varieties, but trust us, they aren't nearly as good!
All this camping cocktail recipe requires is silver, or "white," tequila, Topo Chico mineral water, and a few fresh limes.
17. Black Velvet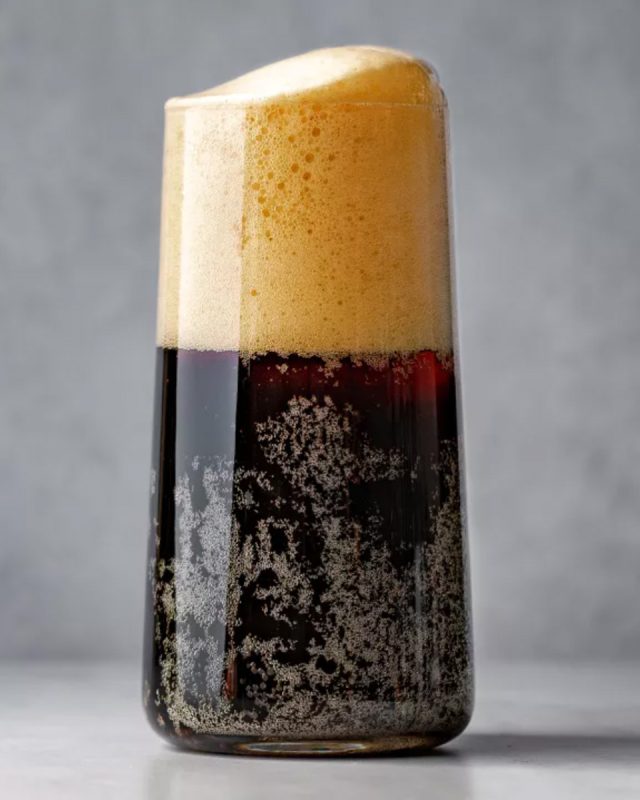 Camping cocktails cover a vast range of flavors and ingredients. But this ultra-simple combo may just be the ultimate beverage for camping — it's just beer and champagne!
More specifically, the beer should be Guinness. You can use any champagne of your choice, and if you're feeling adventurous, pick up some hard cider and experiment with those, too.
18. Camp Micheladas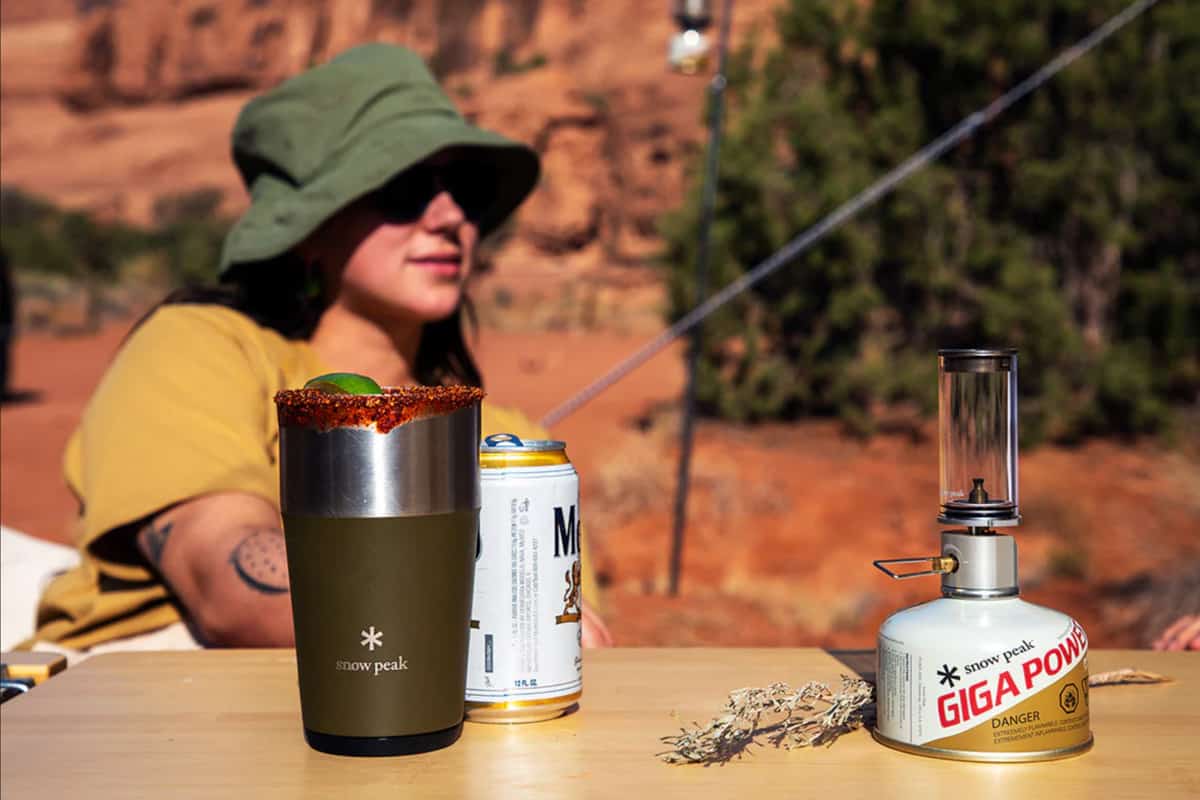 Speaking of beer cocktails…a Michelada is essentially a Bloody Mary made with beer instead of vodka. Its refreshing simplicity and unique flavor lend themselves especially well to camping.
Micheladas are light enough to drink all day and, like Bloodies, they can be made spicier, stronger, or saltier.
19. Bloody Mary Bar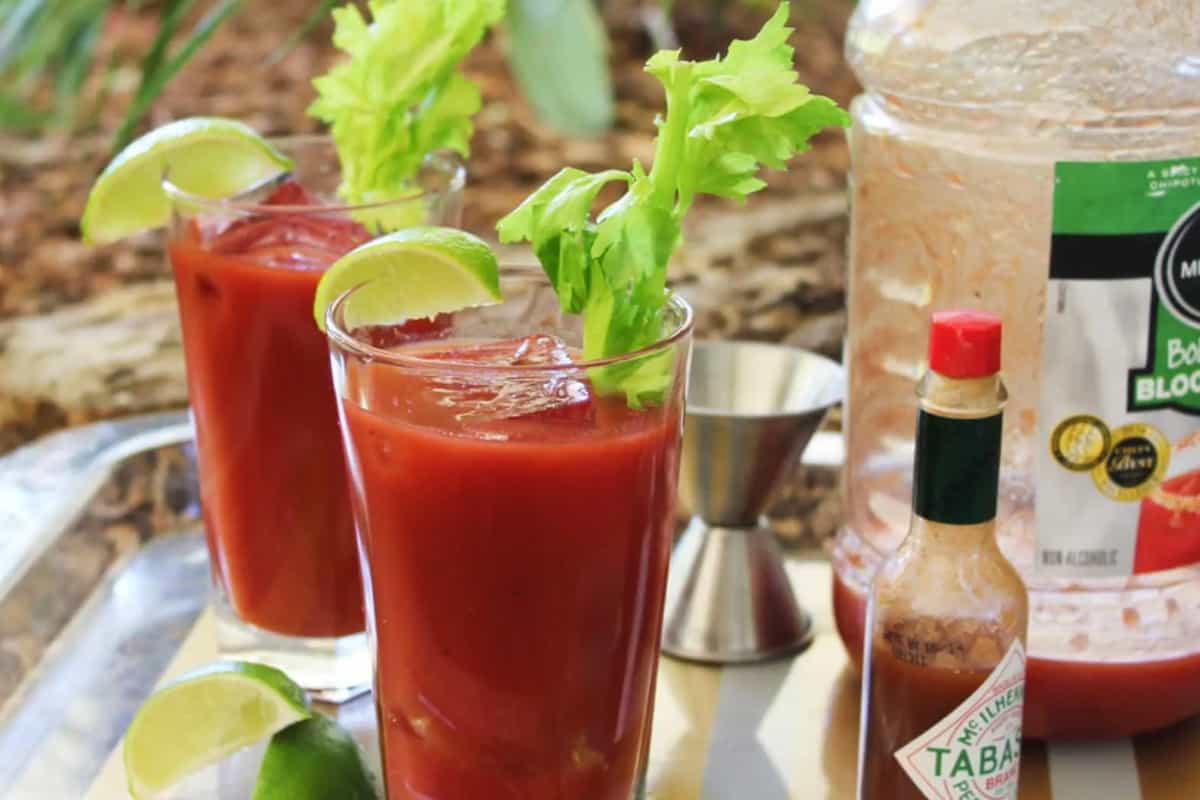 A good, strong, made-to-your-liking Bloody Mary in the morning is a way of life for many while camping. Make it simpler and more group-friendly by using pre-made Mary mix.
Set up a makeshift bar with a variety of condiments and toppings, then let everyone make their own. Include different hot sauces, olives, cut veggies, strips of bacon…the sky's the limit!
20. Mimosas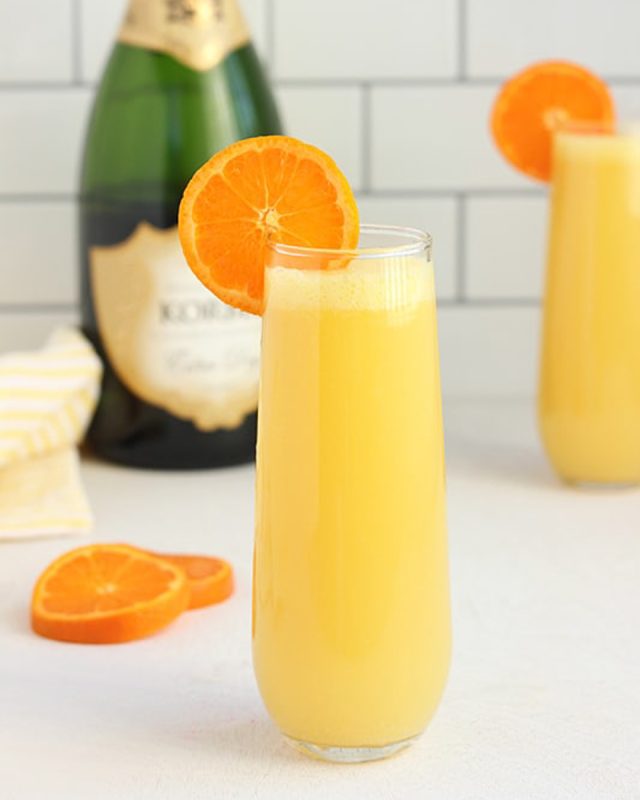 Is there anything better than the refreshing simplicity of a mimosa at breakfast or brunch? Yes — enjoying one at camp!
Mimosas make some of the best camping cocktails, requiring just two ingredients and ultra adaptable. You only need OJ and champagne, but you can swap out the juice flavor (orange-pineapple mimosas, anyone?) or use non-alcoholic sparkling cider.
21. Dark & Stormy
A classic cocktail that's equally refreshing and warming thanks to a bit of spiciness from the ginger, the Dark & Stormy is perfect for enjoying fireside.
The trick is to use high-quality dark rum, as that makes a huge difference! After that, simply top with ginger beer and freshly-squeezed lime juice.
22. Grilled Grapefruit Paloma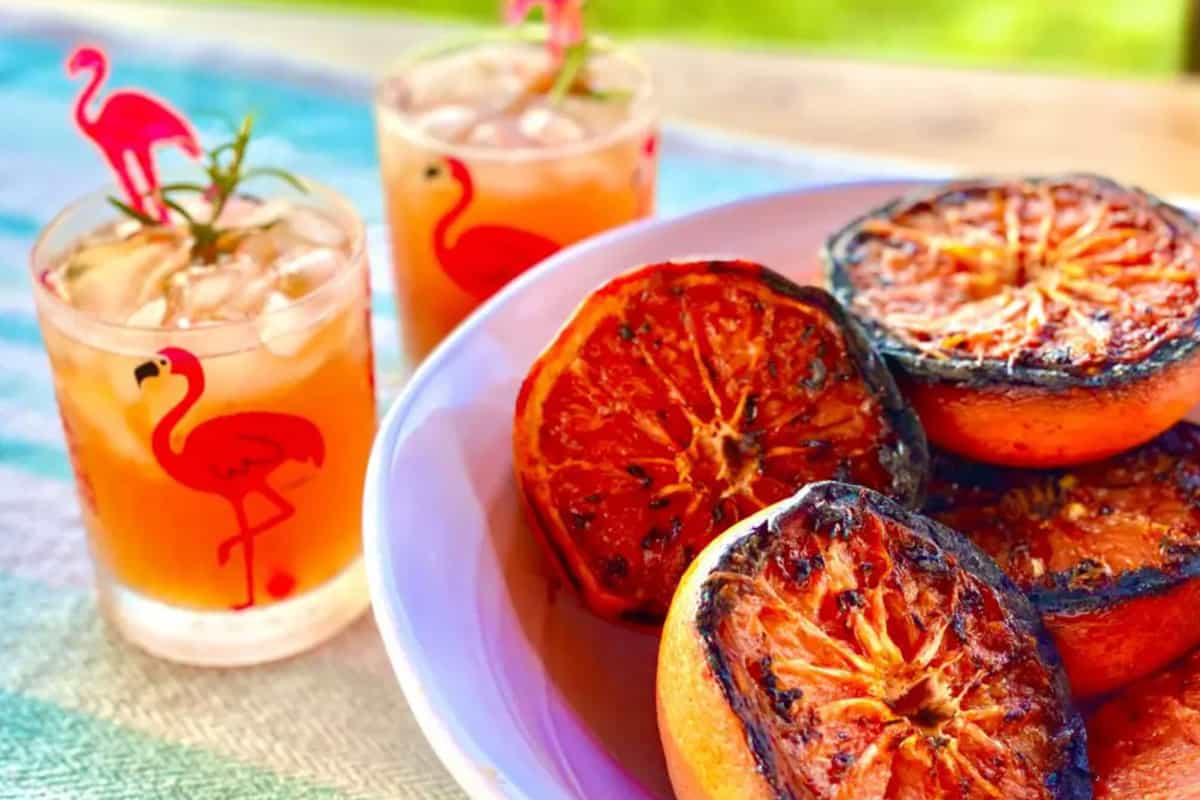 The classic Paloma uses just tequila and grapefruit soda (hence its nickname the "poor man's margarita"). Its simplicity makes it one of the best camping cocktails, but the addition of campfire-grilled grapefruit really takes it up a notch.
Throw the grapefruit halves right over a campfire grate for an unexpectedly deep, smoky flavor!
23. Camping Margaritas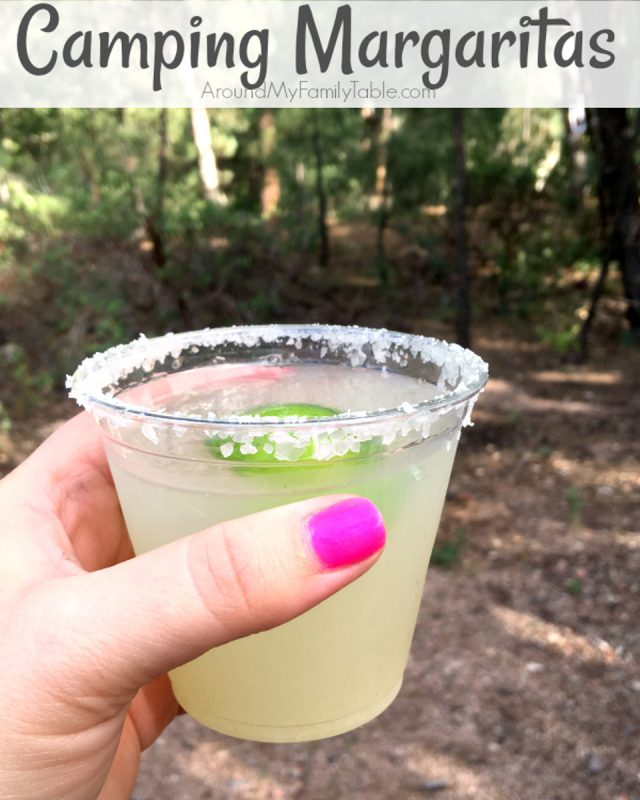 If you thought sipping on a frozen cocktail at camp was out of the question, think again! The key to slushy margaritas is to make them at home a few days in advance and let them freeze solid.
Buried deep in your cooler, they'll still be perfectly slushy days into your trip! They're even made in a big zip-top bag, which somehow makes the drink even more fun.
24. Sangria
Sangria is perfect any time, refreshing when it's hot and cozy on chilly nights. It's an excellent camping cocktail because there are countless ways to customize it and you can make it in advance.
In fact, you should make it ahead of time, because sangria gets better as the ingredients meld together! This recipe calls for individual servings, but you can also make a large batch.
25. Mason Jar Moonshine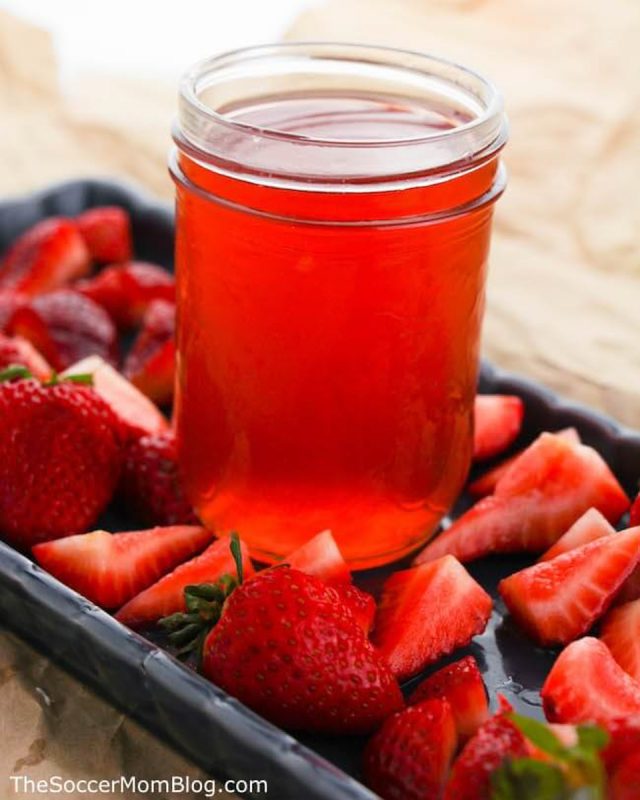 Moonshine gets a bad rap, but this particular version is fantastic. It's not at all illegal these days, but it is made with a nod to the traditional methods, by infusing vodka with fruit.
You'll want the moonshine to sit for 2-5 days, so be sure to plan ahead. If you time it just right, this camping cocktail could be the highlight of the trip!
26. Campfire Raspberry Lemonade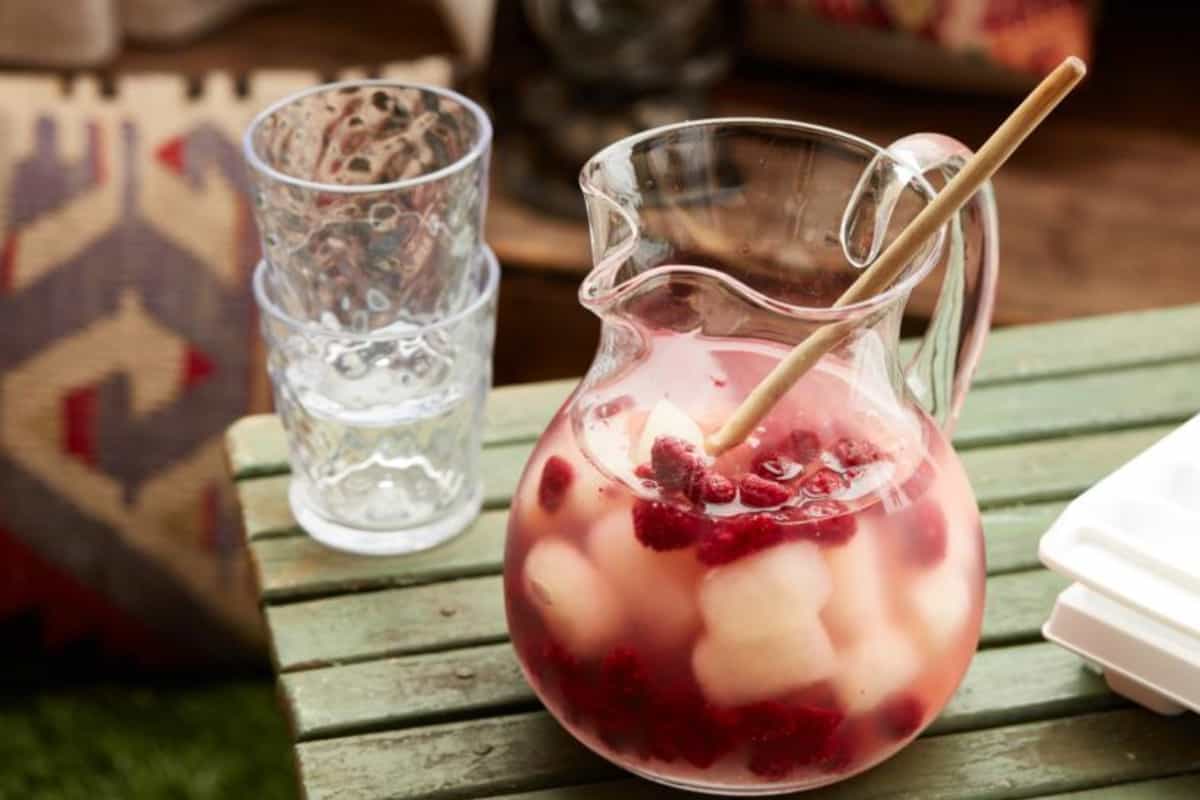 This tasty, innovative drink will quickly become one of your favorite summertime camping cocktails!
The star ingredients are made-from-scratch lemonade-basil ice cubes. Not only are they delicious, but they also keep well in the cooler and serve double-duty as an ice pack!
When you're ready to serve, add frozen berries, water, and vodka. Non-drinkers will enjoy the lemonade even without the booze.
27. Wine Slushies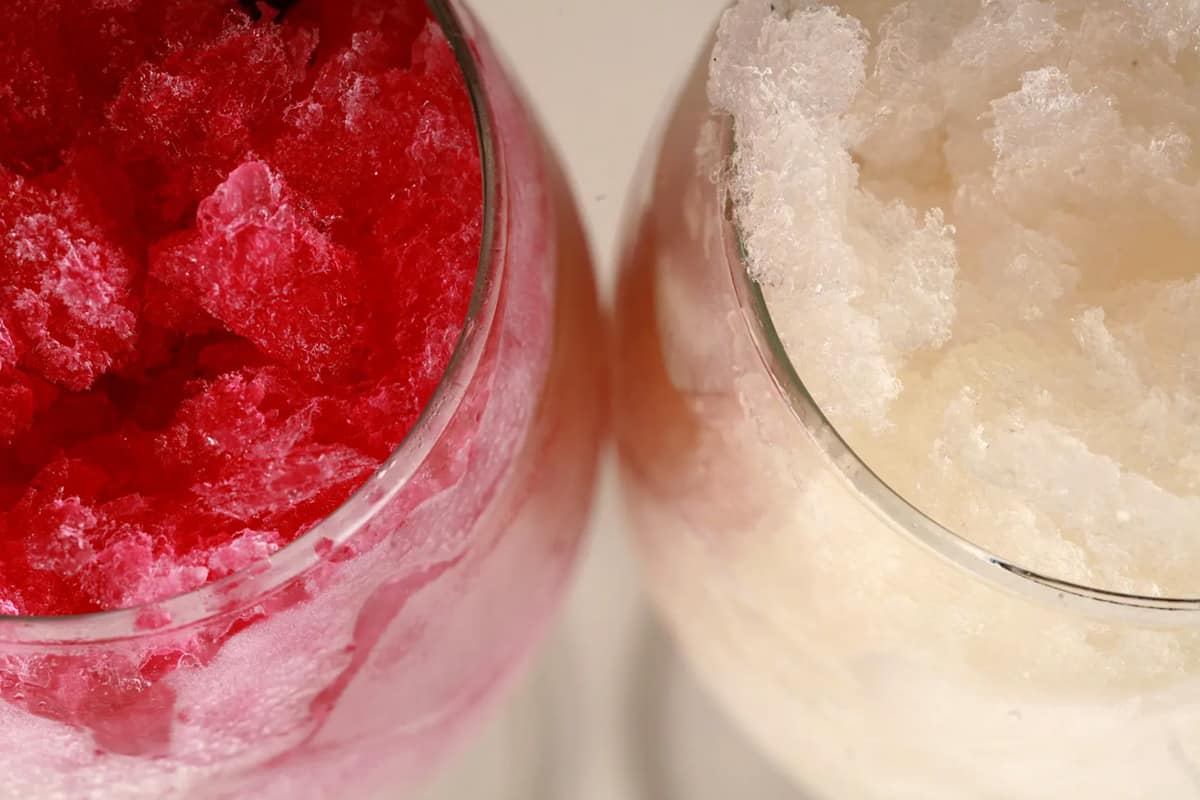 Remember adult Capri Suns? Here's another use for those pouches! Wine slushies are fun for camping and other outdoor activities, but they're fairly expensive. This make-ahead DIY version is not only more affordable, but also delicious!
The mix is simply sugar, citric acid, and matcha powder. When you're ready for slushies, add a bottle of wine and some water, then freeze!


You may also like…
Save this article on Pinterest for later!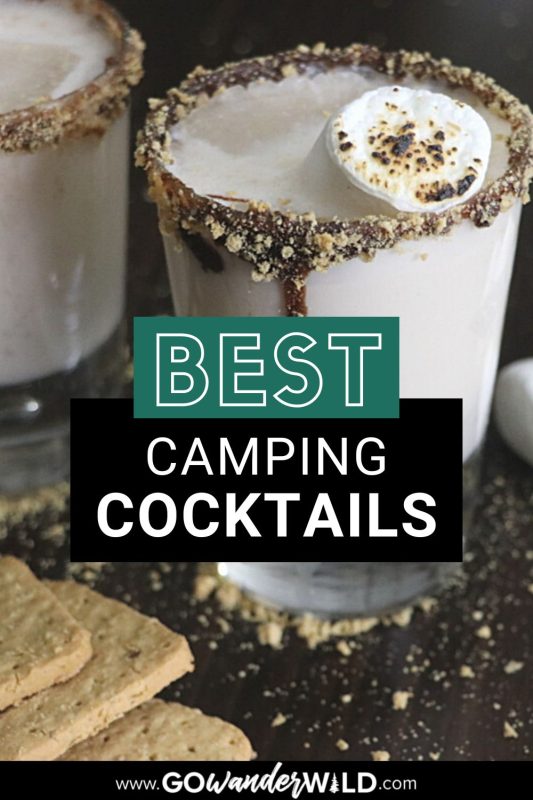 We want to hear from you!
Which of the camping cocktails on this list are you most excited to test out on your next camping trip? Are there any other favorite campfire coktails you think we should add to the list? Comment below and let us know!