With this list of the best outdoor apps for camping, hiking and road trips, you'll have all the resources you need for an epic outdoor adventure at your fingertips. The apps on this list have been user tested and approved so you know you're getting the best value before you download.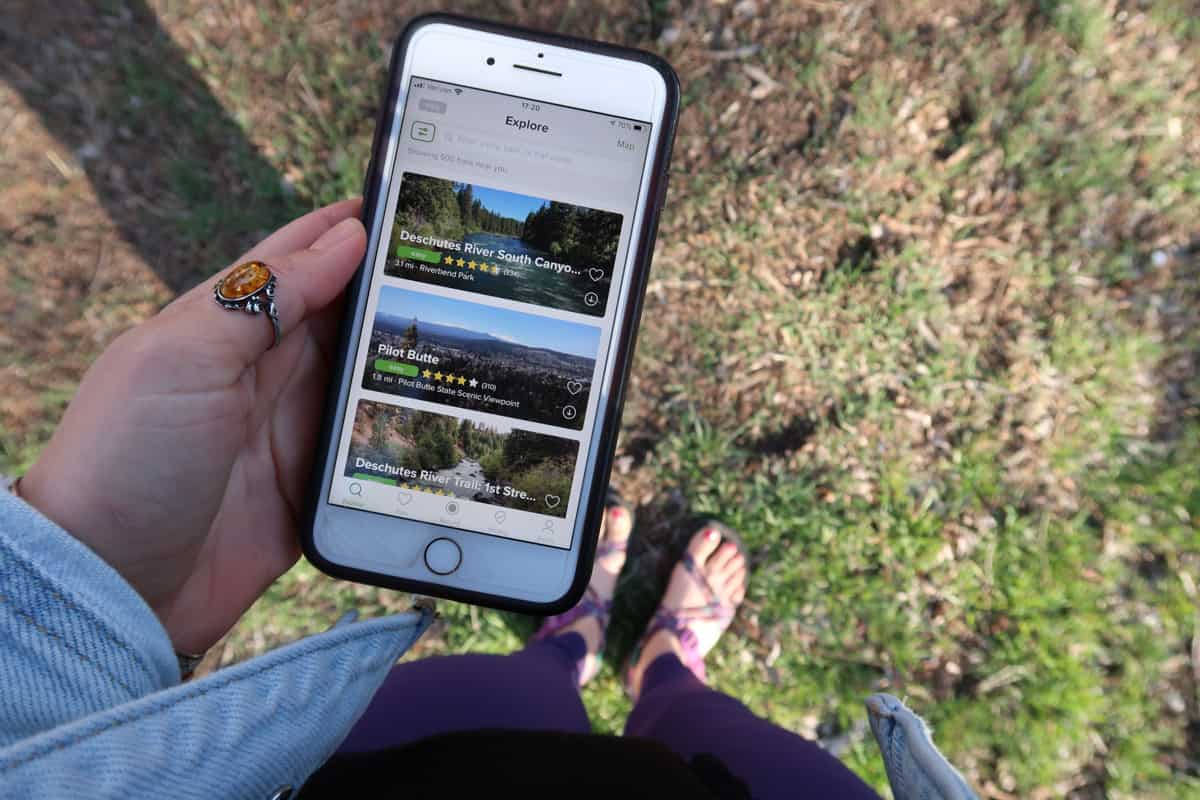 For all the nature lovers out there, it can be a challenging endeavor to find affordable apps geared towards outdoor adventures. Too many apps have an interface that is hard to use or come at a steep price. And it's hard to know which ones to trust before you have a chance to use them.
That's why we have curated a list of the best outdoor apps for all of your adventures. Keeping in mind user experience, practicality and security, these apps will help you take your exploration to the next level.
APPS FOR PLANNING YOUR ROAD TRIP
Going on an adventure often means driving to the destination first. But road trips can be frustrating with traffic, weather, and directions. How many times have you heard that you missed your exit and have to drive twice as far to double back? With the right apps, these mistakes could be avoided.
The apps we've listed below are all designed to take the frustration out of the ride, help with road trip planning, and get you to your destination without any hiccups.
APPS FOR NAVIGATION
Gone are the days of unfolding a paper map and following your route with your fingertip from the passenger seat. Sure GPS navigation has been around for a while now, but not all navigation apps are created equal. These apps will help take the guess work out of route planning and let you keep your eye on the road ahead.
APPS FOR FINDING CAMPSITES
Wondering where the best place is to pitch your tent tonight? Not sure what's private property, where it's legal, or if you need to pay… Look no further than these mobile apps which were designed specifically to help camping enthusiasts and RV drivers figure out where to stay.
Planning a camping trip? You'll want to check out our one-pot camping meals to plan your camping food situation.
Psst! Get a jumpstart on planning your next camping adventure with this list of the best Oregon Coast campgrounds.
APPS FOR HIKING
These apps will help you find the best trails, track your progress and never worry about getting lost in the woods again.
Psst! Don't for to pack some healthy hiking snacks on your next outdoor adventure!
Looking for some hiking inspiration? Check out our list of the best hikes in Washington state to figure out which trail you want to hit next.
Be sure to grab our ultimate hiking packing list includes our must-have gear for any hiking trail!
APPS FOR NATURE LOVERS
If getting out into nature often is one of your priorities, you'll want to download these apps for interesting and convenient reference.
You may also like…
Save this article on Pinterest for later!
We want to hear from you!
Do you have a favorite app you use on your outdoor adventures? Have you used any of the apps from out list? Comment below and let us know what you think of them!