For camping purists, people who enjoy getting off-grid just as much as incredible views, it doesn't get much better than dispersed camping. This guide covers all the ins and outs, from defining exactly what is dispersed camping to where to find it and what to pack.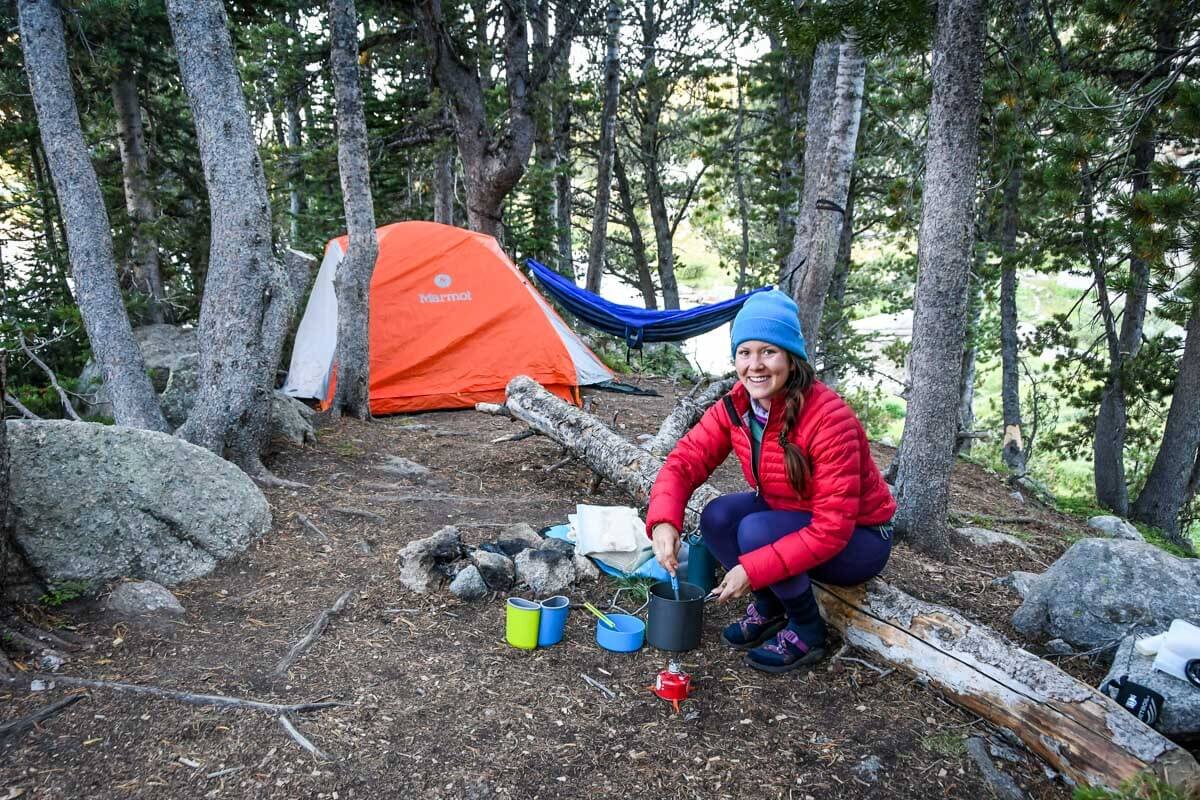 If your idea of camping doesn't involve frantically scrambling to make a campsite reservation or being within earshot of lots of other noisy campers, you should consider dispersed camping on your next outing.
Imagine pitching a tent or parking your van in a spot with epic views and no one else in sight… pure bliss.
Whether you're intrigued by that idea or you're wondering why the heck anyone would want to actually rough it, stick around.
In this guide, we cover exactly what is dispersed camping and everything you need to know to be best prepared for your next camping adventure.
Article Contents

What is dispersed camping?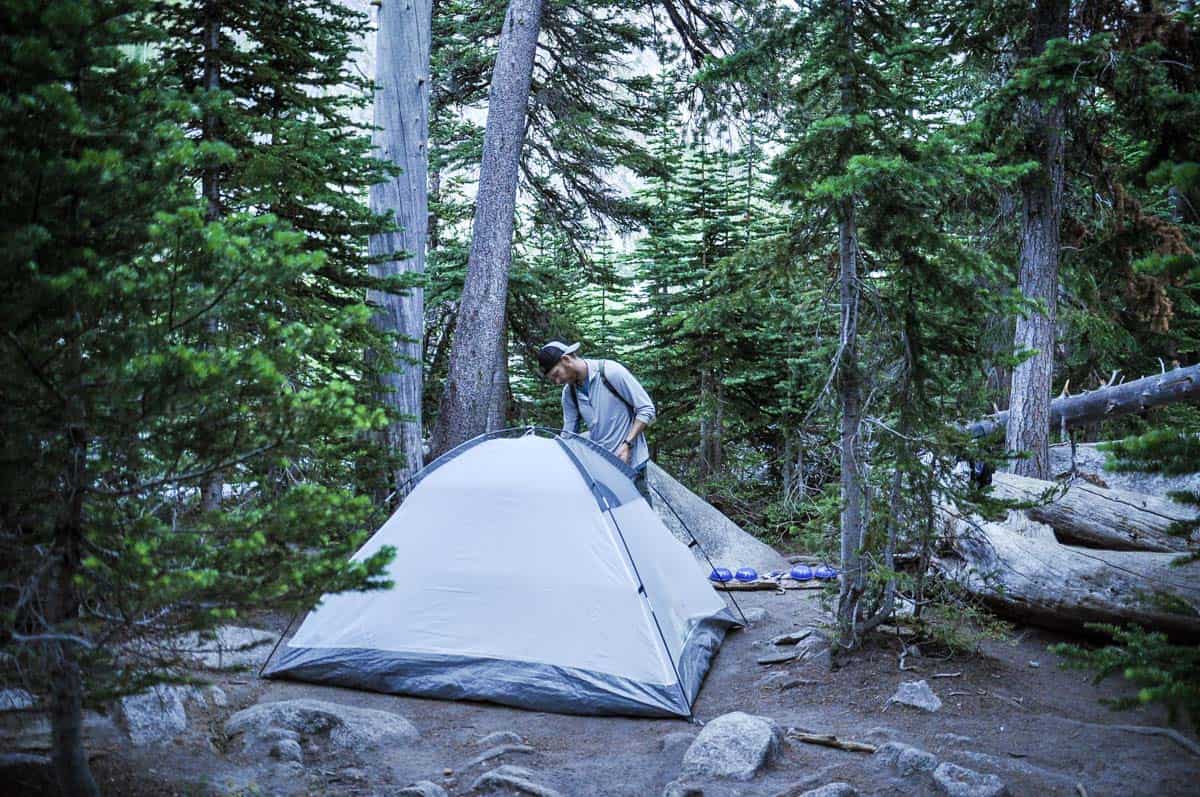 In the simplest terms, dispersed camping is camping outside of official campgrounds. Although there are some exceptions, that generally means you won't have access to any facilities or services while dispersed camping, such as restrooms or RV hookups.
This type of camping, also commonly called boondocking, is almost always FREE and first-come, first-served.
Of course, there are some exceptions and technicalities. For example, when dispersed camping in some National Forests in the PNW, individual campsites are free, but you may need to have a Discover Pass, which costs a small fee.
Dispersed camping is ideal for people who like to get "off the beaten path," prefer free campsites over paying for one, and enjoy going camping somewhat last-minute.
Benefits of dispersed camping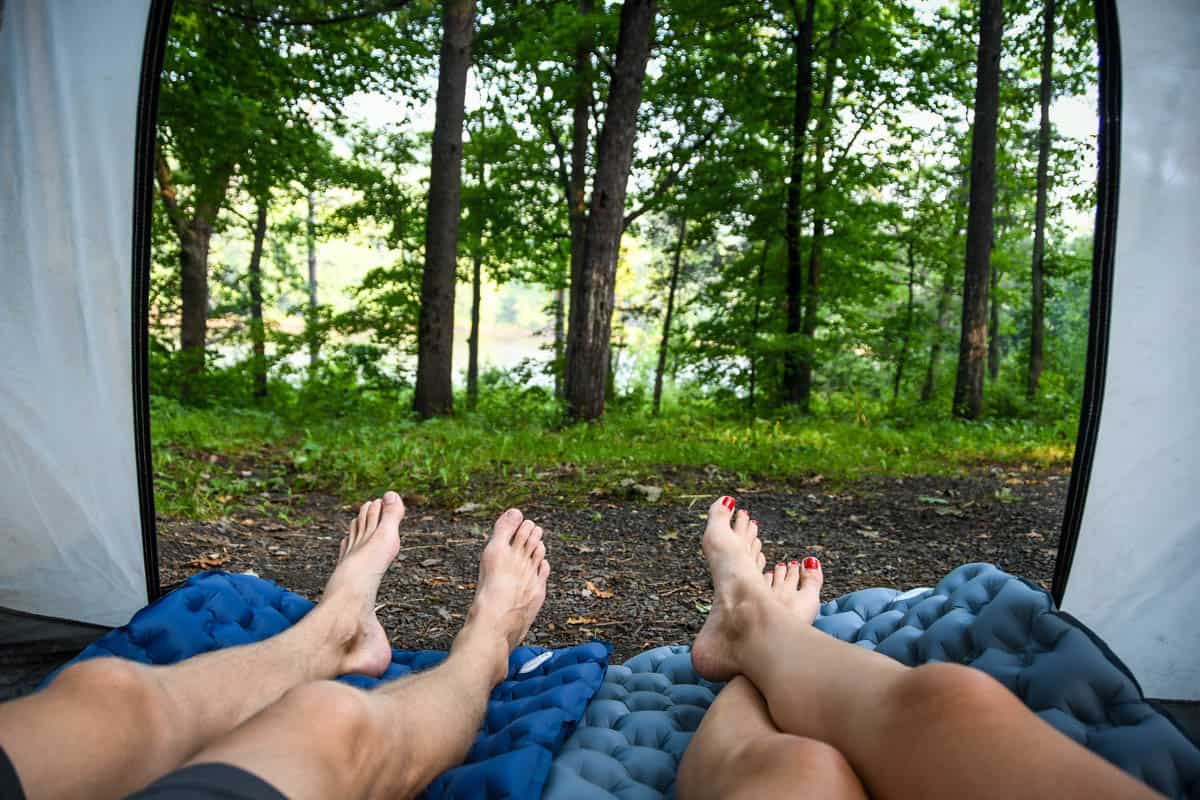 Avoid crowds. Sure you may not have access to facilities when dispersed camping, but you're far less likely to have crowds, interrupted views or noisy neighbors as well.
Saves you money. As we mentioned above, most dispersed camping is entirely free (unless in a National or State Park that requires an entrance fee).
Increases chances of wildlife sightings. Dispersed campsites are typically away from developed land, so your chances of spotting wildlife—such as deer, foxes, moose, and even bears—is much higher.
More immersive with nature. Getting away from the bustle of metropolitan areas and heading into a quiet dispersed campsite is one of our favorite ways to travel.
Less planning. Since you don't need to reserve a campsite ahead of time, there's less planning that goes into dispersed camping. Just pack your gear and you're ready to hit the road (or trail!).
Downside to dispersed camping
Dispersed camping is an amazing experience for many reasons…but, if you're new to the idea and typically used to car camping at designated campgrounds, there are some drawbacks to be aware of.
There are no (or sometimes limited) facilities or amenities. Don't count on having bathrooms, running water, access to RV hookups, or even picnic tables.
Finding a great dispersed campsite can also be challenging. Because sites are entirely first-come, first-served, you may have to spend quite a bit of time driving around looking for an available spot (this is especially true on weekends and during holidays).
Most dispersed campsites are also fairly remote, which means that you have to be 100% self-sufficient. If you forget something, you're either going to have to make due without it or make the journey back to civilization.
Guidelines for dispersed camping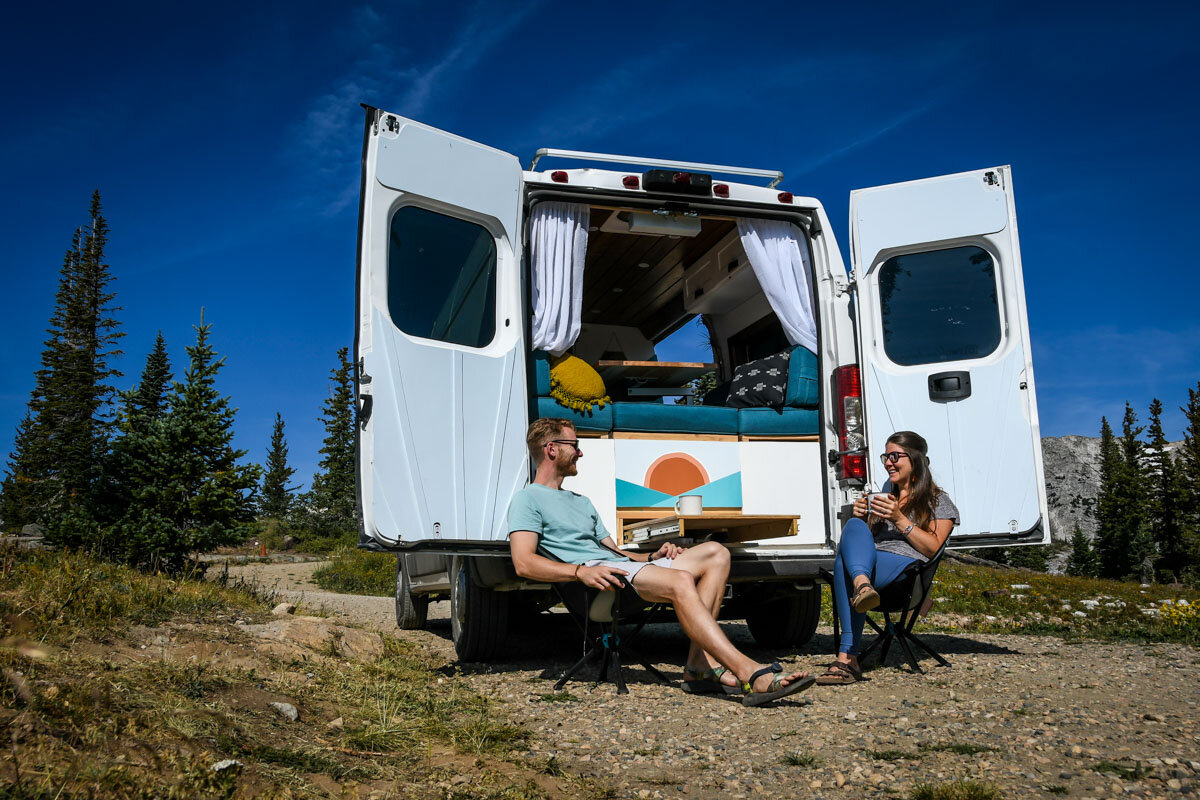 Campsites must be at least 100 feet from any water source (bring in plenty of your own water, accounting for drinking, bathing, cooking, and doing dishes)
Unless there are signs posted stating otherwise, you cannot camp within one mile of trailheads or developed day-use areas or campgrounds
Know local fire restrictions before starting a campfire
Do some research ahead of time to find out whether you need to pay any fees or get a special-use permit and if so, whether you need to bring cash
Don't overstay your welcome — different areas have different rules about how long you can camp at a single site. For example, on BLM land, you can camp up to 14 days total, whether consecutively or accumulative, in a 28-day rolling period. Some designated dispersed camping sites in national forest land may specify a date range, from 5-16 days. 
In addition to these official rules, always practice Leave No Trace when dispersed camping.
Specifically, that means making camp and campfires in established campsites and fire rings, being cautious of where you step and drive around camp to minimize impact to the natural habitat, and disposing of waste properly.
Yes, that means human waste as well! Bring a shovel to dig cat holes and pack out all toilet paper, in addition to food waste.

Wanna try out vanlife while testing out dispersed camping?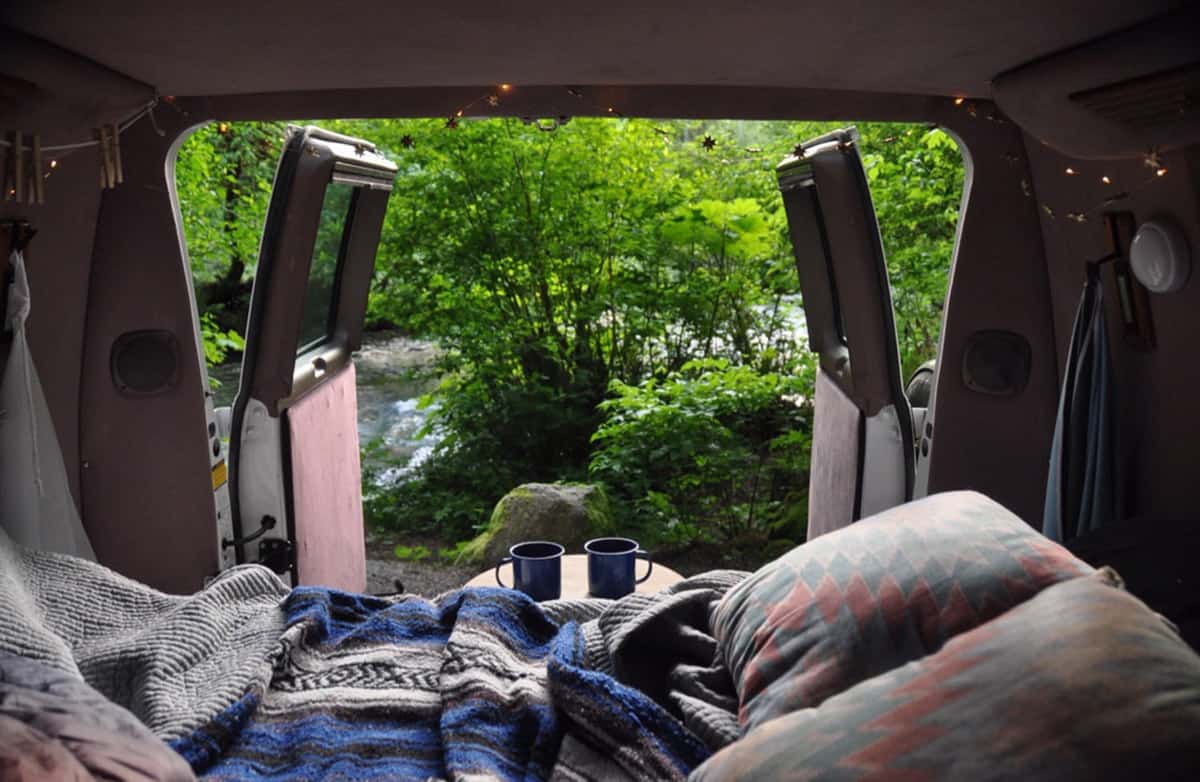 It's no secret we're obsessed with #vanlife. If you don't have the time (or interest!) in building your own conversion but you still want to give van life a test drive, we've got some ideas for you…
Check out our list of top companies for USA Campervan Rentals, from budget to bougie, we've even included some exclusive discounts for our readers!
One company we'd recommend looking into is Escape Campervans. They have 12 different locations across North America and come fully loaded with all the gear you need for an epic road trip. Plus, their rates are fair and affordable.
BONUS: We've partnered with them to give you a 10% off discount when you use our link!

How to find dispersed campsites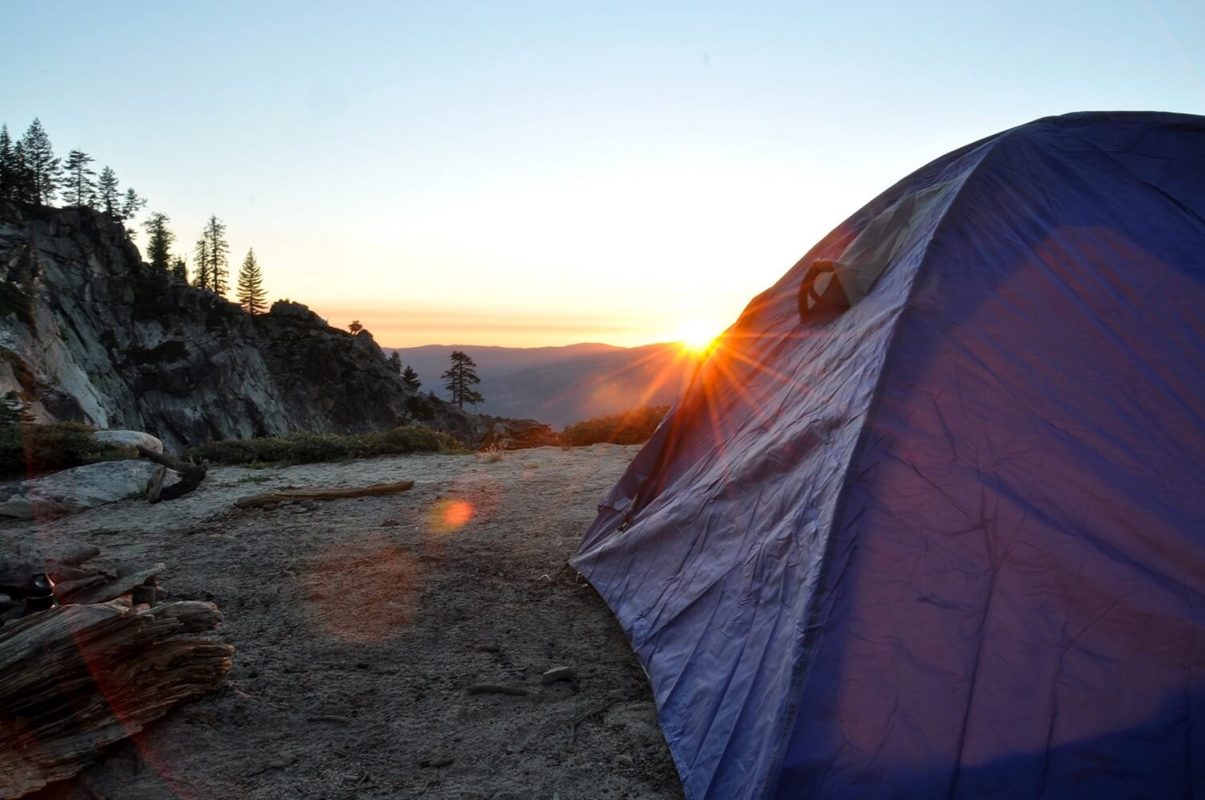 The US has literally hundreds of millions of acres of public land available for dispersed camping. You can definitely find off-the-beaten-path campsites to enjoy all to yourself, but you'll have to do a bit of research and planning to find lesser-known ones.
Luckily, there are some excellent, totally free resources out there to help you find the most epic dispersed camping sites.
The Dyrt
The Dyrt is our favorite campsite locating app with the largest database of campgrounds (44,000+ campsites and counting!) and over 1 million user-submitted reviews. Plus, it's super user-friendly, and has some pretty cool features, like outdoor gear contests and forums to connect and seek advice from fellow campers, that you won't find on any other camping app.
Try their Pro Membership for FREE for 30 days and gain access to the offline version of the app, utilize their trip planning feature AND get exclusive discounts on campsites and gear!
BLM website
The official BLM website has some amazing free resources for finding dispersed camping, including interactive maps. In addition to searching campsites by location, you can search by ultra-specific nearby activities, including everything from hiking to berry picking and disc golf.
We have a complete guide to BLM camping that goes over all the info for finding campsite and what the rules are.  
U.S. Forest Service website
Similar to the BLM website but specific to national forest land, the US Forest Service has a variety of free interactive maps for finding awesome dispersed campsites. The maps give an incredible amount of detail, ranging from campsite amenities and its open season to the type of road, latitude and longitude, and whether its paid or free camping.
Psst! We have an entire article on how to find the best free campsites in the US on our sister site. Check it out for more tips!
Best gear for dispersed camping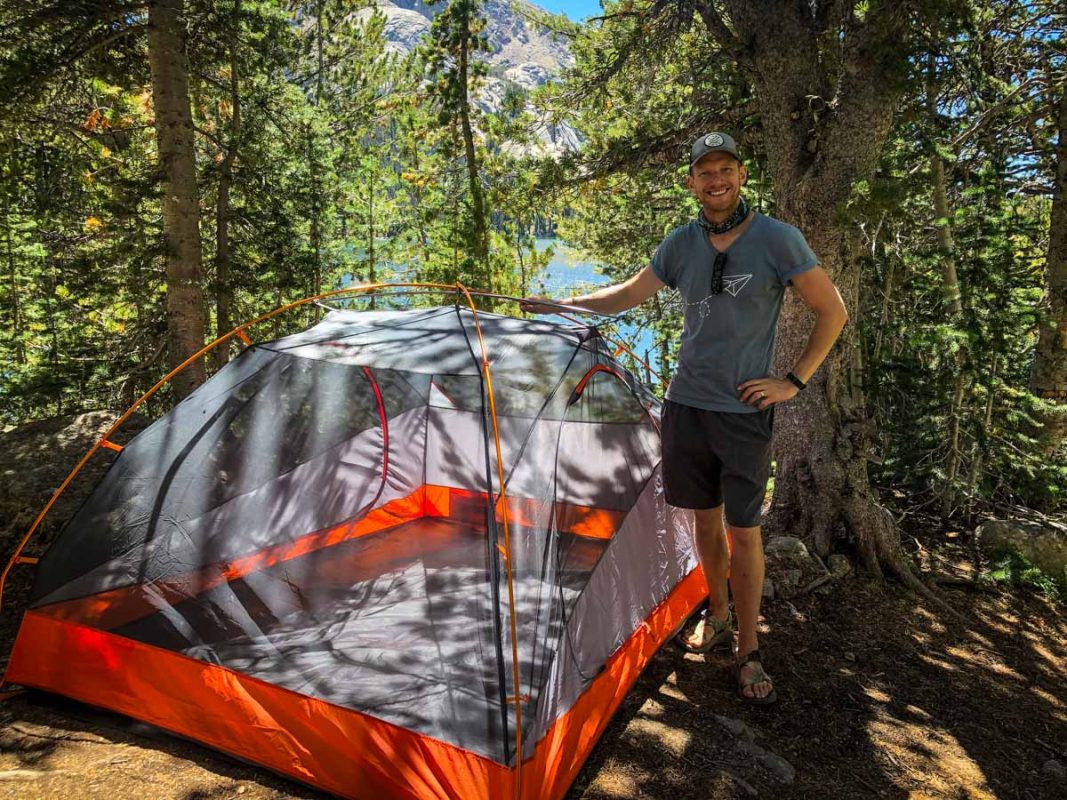 Because you need to be 100% self-sufficient when dispersed camping, there are several very important pieces of gear you should pack.
Cooler: preferably with a locking lid to help keep critters out and keep your food cold for longer
Bear canister(s): if camping in bear country (they're honestly great for camping and backpacking in general, though!)
Camp stove: Plus a fire source
Water jugs: 1 gallon per person, per day is recommended
Headlamp: There won't be any lights at night, and you'll want something for walking around camp or reading in your tent!
Shovel: Not only will this come in handy for digging cat holes, but you can use it to dead-out your campfire and it may be useful in pitching your tent
Biodegradable "wet" wipes
Extra trash bags: to pack out ALL of your waste—human, food, etc–when you are done
Check out our camping essentials list for all the gear you'll want to bring on your next camping adventure and don't forgot to download our FREE camping food checklist to help make your meal plan and grocery list!


You may also like…
Save this article on Pinterest for later!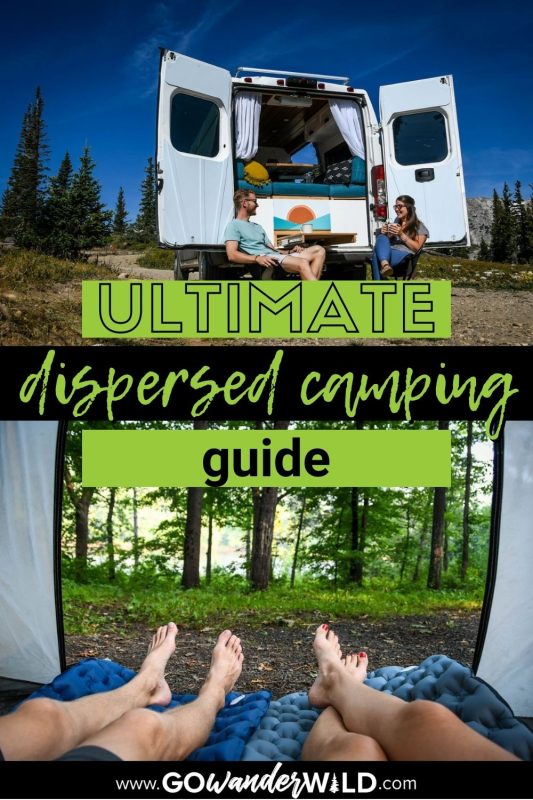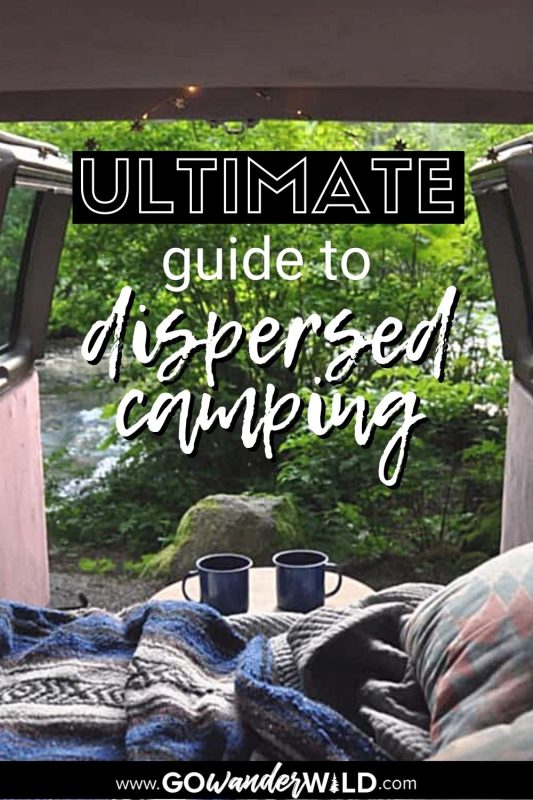 We want to hear from you!
Are you thinking of planning a dispersed camping trip and have more questions? Leave your comments below and let us know!