Whether you simply aspire to the visit the parks in your neck of the woods or want to hit them all, we've put together this handy list of national parks by state to use as a guide. Then download our free national park checklist to keep track of your progress!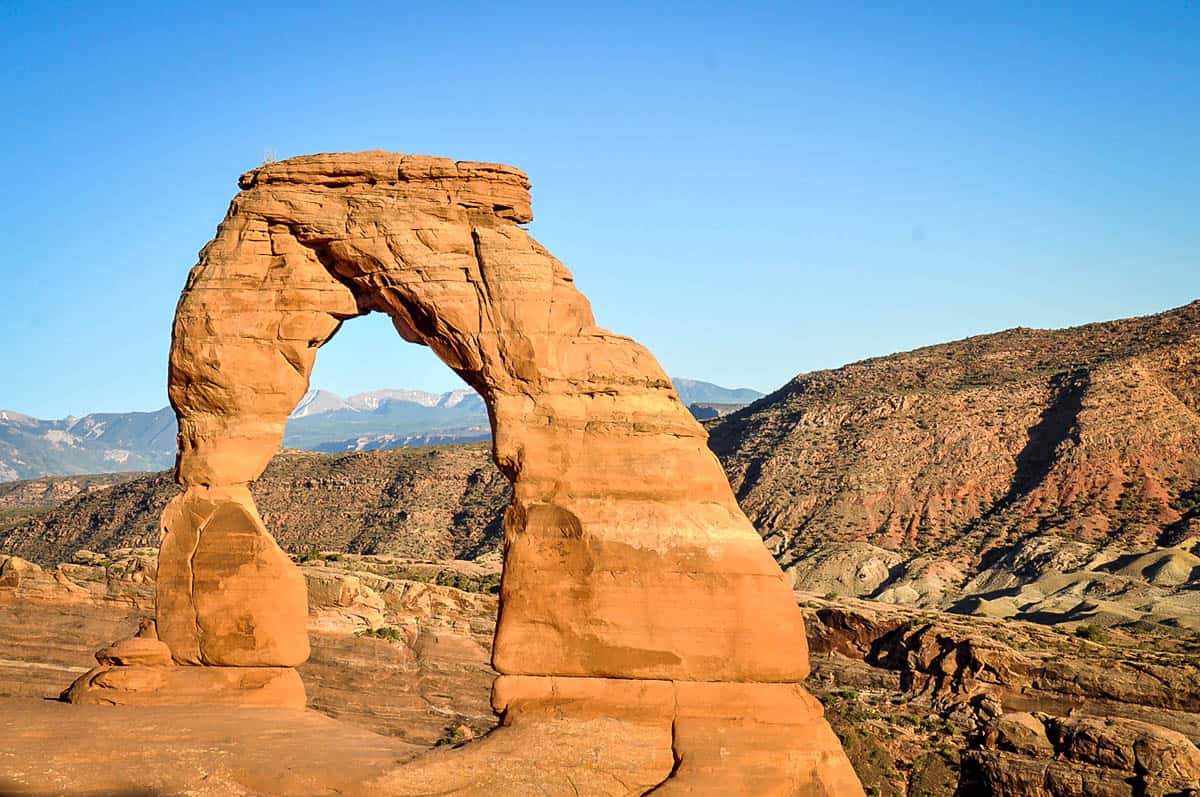 Each year millions of people flock to the US National Parks to enjoy some of the most remarkable outdoor landscapes in the country. Visiting the parks has even become a bit of a hobby for some. Similar to the feeling of visiting a new country, checking off another national park from your list can be surprisingly satisfactory.
Whether you simply aspire to the visit the parks in your neck of the woods or want to hit them all, we've put together this handy list of national parks by state to use as a guide. Then download our free national park checklist by entering your email below to keep track of your progress!
America the Beautiful Annual Park Pass

If you're planning to visit more than one national park, we'd highly encourage you to look into getting an annual park pass. At $30+ per vehicle upon entry, visiting the national parks in the U.S. can get expensive.
For just $80 per year, you can purchase the America the Beautiful park pass. This pass grants you free access to all of the national parks. Plus it also covers your entrance to over 2,000 natural, historical, and recreational sites across the United States.
If you still need convincing, check out our article: National Park Annual Pass: Is it Worthwhile? + How to Buy

Alaska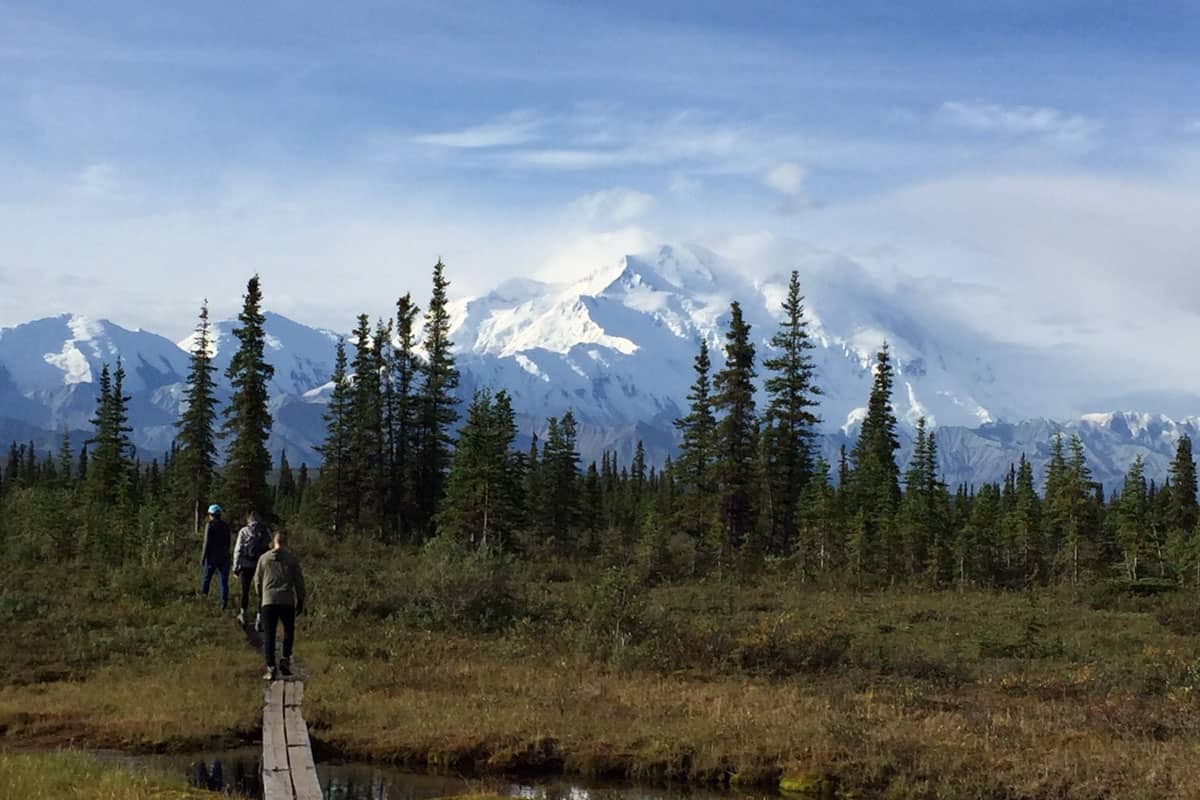 Denali National Park and Preserve
Six million acres of wild Alaskan wilderness surround North America's tallest peak and the centerpiece of this national park, Mount McKinley. Filled with tundra, spruce forests and glaciers, outdoor enthusiasts flock here in the summer months for hiking, biking, backpacking, mountaineering and wildlife viewing.
Gates of the Arctic National Park and Preserve
The northernmost national park in the US, Gates of the Arctic is aptly named. You won't find any amenities here. This untouched wilderness encompassing portions of the Brooks Mountain Range is accessible only by hiking or bush plane.
Glacier Bay National Park
Located in the southeastern part of the state, this 3.3 million acre national park protects rugged coastlines with deep sheltered fjords, glaciers, mountains and a temperate rainforest. The park is part of Alaska Inside Passage, a 25-million acre World Heritage site and one of the largest internationally protected areas on the planet.
Katmai National Park and Preserve
Located on a peninsula in southern Alaska, this vast active volcanic area is known for attracting sport fishermen and brown bears alike with it's abundance of wild salmon in Brooks Falls. The Valley of Then Thousands Smokes is an area of lava flows and ash surrounding Novarupta, that was formed after a volcanic eruption.
Kenai Fjords National Park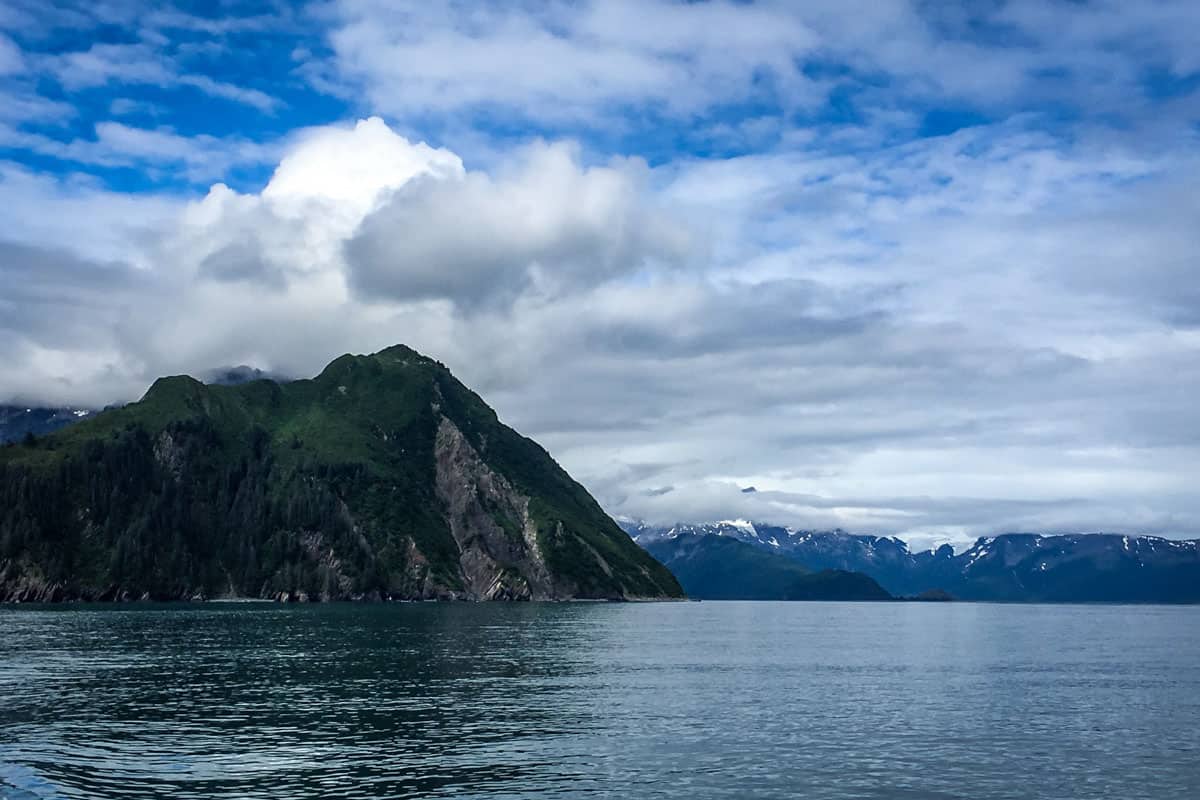 At the edge of the Kenai Peninsula in south central Alaska, is a national park that is known as a place where the ice age still lingers. The park features over 40 glaciers flowing from the vast Harding Icefield. The most popular way to explore this park is by water, whether on a guided boat tour or paddling your own kayak.
Kobuk Valley National Park
Located in the northwest, 25 miles north of the Arctic Circle, is the picturesque mountain-enclosed landscape of Kobuk Valley. Filled with ancient sand dunes and carved out by the Kobuk River, this area is known for the wildlife migration that happens every year as half a million caribou traverse the park and swim across the river.
Lake Clark National Park
Over 4 million acres of tundra, mountains and forest surround the park's shimmering turquoise namesake, Lake Clark. See the mountains and the trees reflected in the shimmering lakes as you immerse yourself in nature in this beautiful park.
Wrangell – St. Elias National Park and Preserve
This vast mountainous park encompasses 13.2 million acres of pristine Alaskan wilderness. Within this wild landscape you'll find some of the largest volcanoes and greatest concentration of glaciers in North America with habitats ranging from temperate rainforests to tundra.
American Samoa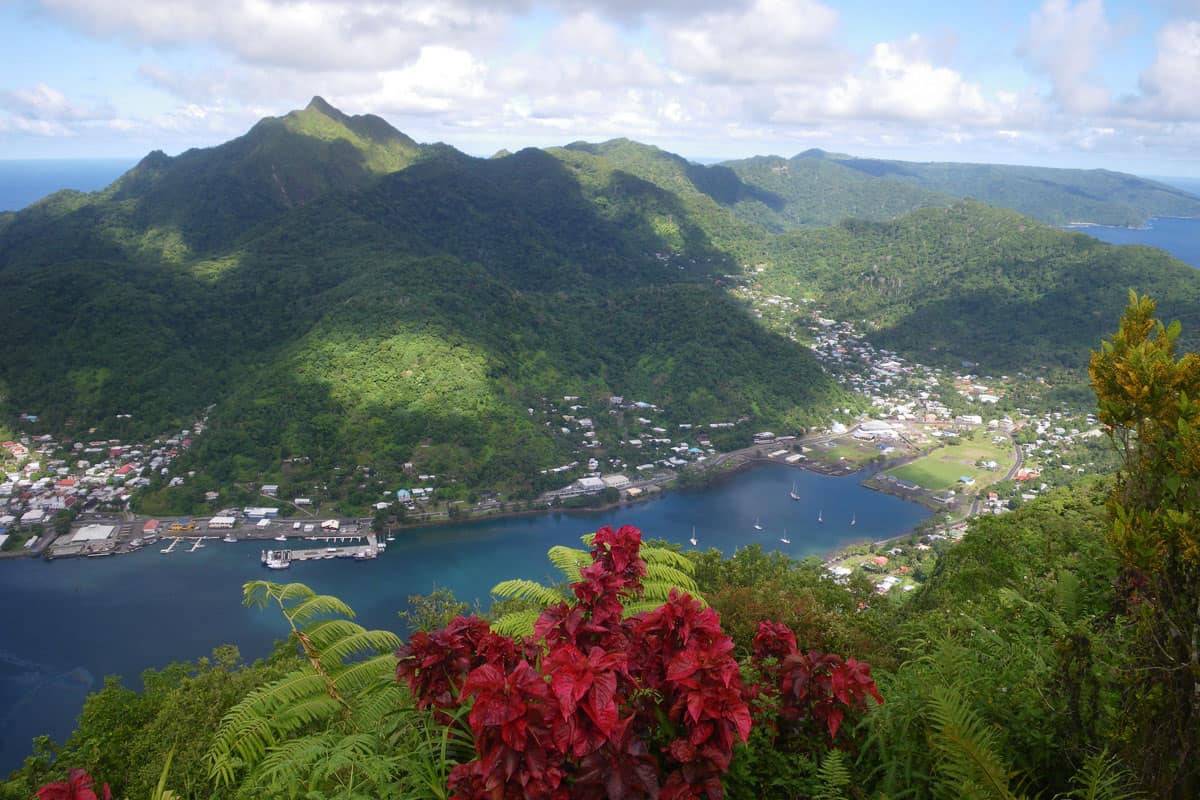 National Park of American Samoa
Located in the South Pacific in the US territory of American Samoa, this unique national park is distributed across three islands: Ofu, Ta'ū and Tutuila. The 13,500 acre preserve protects tropical rainforests and 4,500 acres of ocean and coral reefs. Popular activities here include learning about the Samoan culture, hiking and snorkeling.
Arkansas
Hot Springs National Park
This urban national park has a cultural history as rich as its wilderness. Located adjacent to the town of Hot Springs, the park's feature is a row of early-20th century bathhouses built over the ancient thermal springs. The surrounding park is made up of forested areas with flowing creeks, interesting rock formations and mountain views, making it a great place for day hiking.
Arizona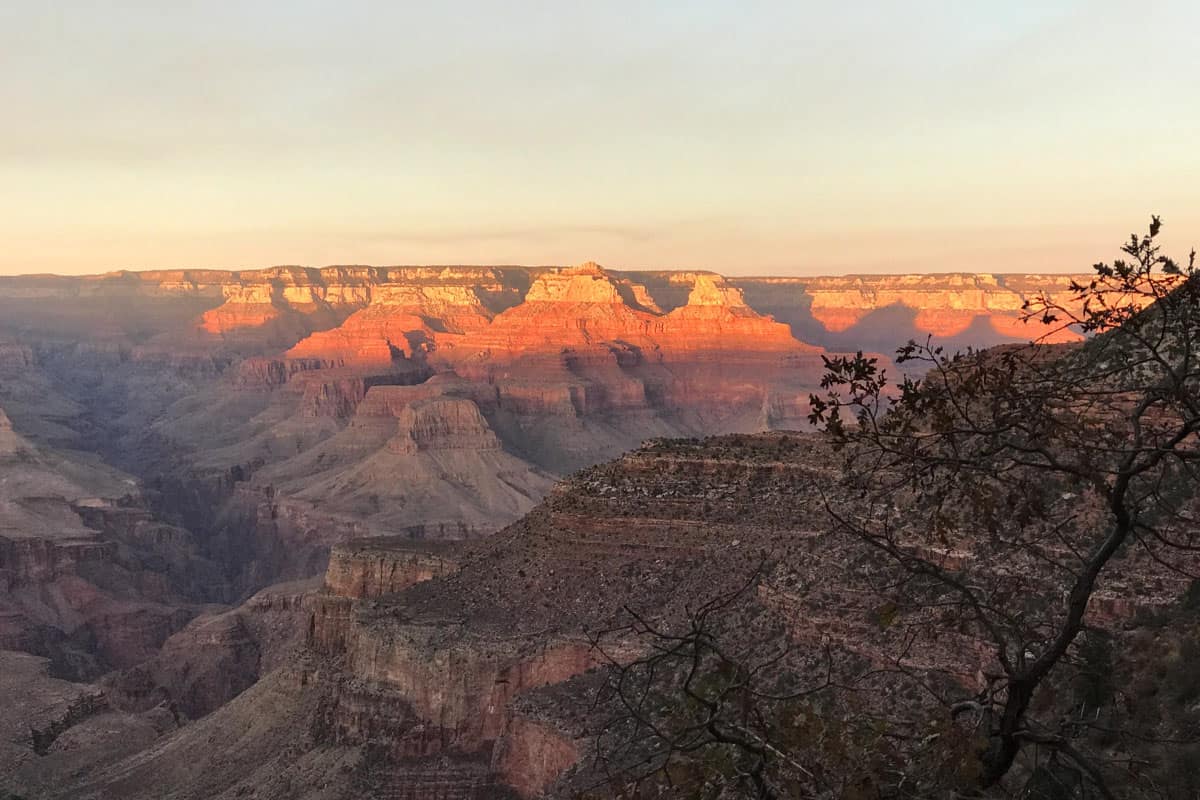 Grand Canyon National Park
Probably one of the most well-known and frequented national parks in the US, the Grand Canyon is a mile deep and features layered bands of colorful rock telling the story of millions of years of geological history. A limited number of permits are issued each year for overnight visitors who want to enter the canyon for backcountry hiking, camping, rafting, etc. Without a permit you can view the canyon from the public entrances on the North and South rims.
To help plan your trip, check out these top tips for visiting the Grand Canyon.
Petrified Forest National Park
This park in northeastern Arizona is home to both natural wonders and archeological zones of historical significance. There are two museums here filled with paleontology exhibits and Native American murals. Highlights of the park include Newspaper Rock and the ruined village of Puerco Pueblo, the Rainbow Forest filled with colorful petrified wood, and plenty of hiking trails for exploring.
Saguaro National Park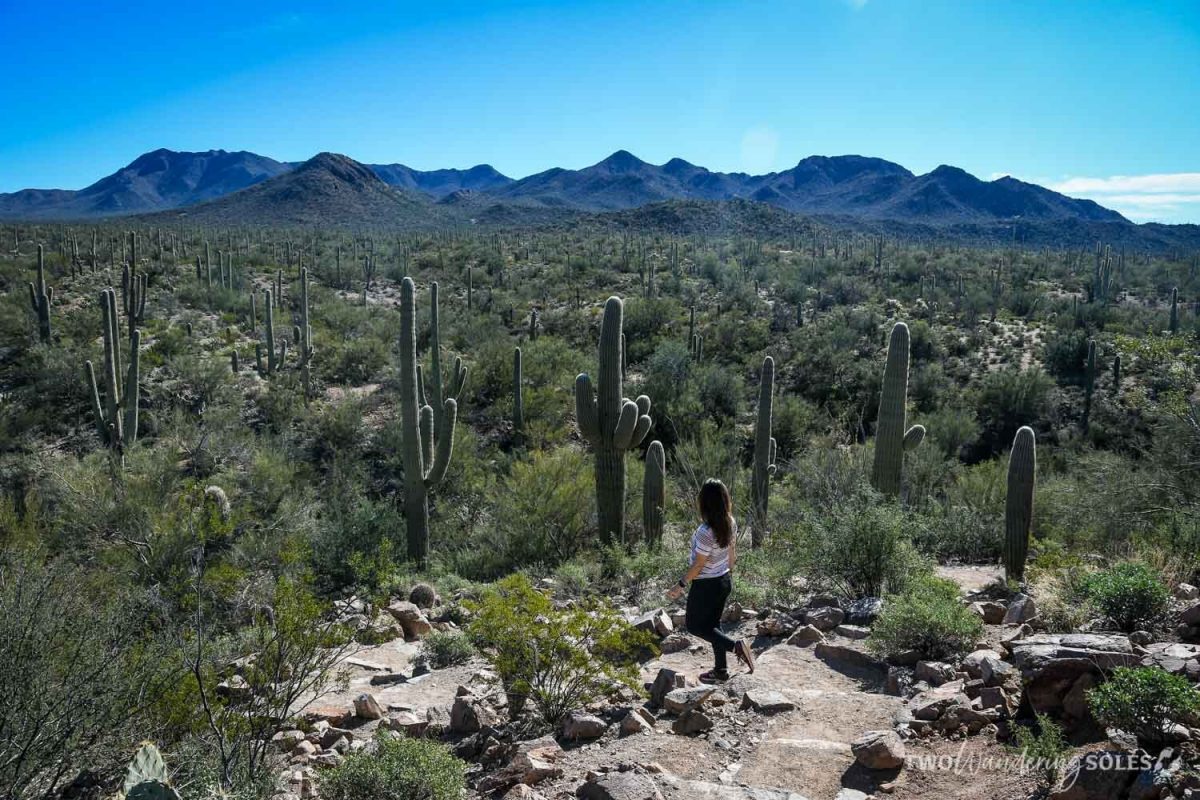 Surrounding the city of Tucson, Saguaro National Park is named for the large saguaro cactus native to this desert environment. You'll find plenty of these larger than life cacti here, as well as scenic views, hiking trails and petroglyphs of the ancient Hohokam people. The park is a great place to visit on any trip to Tucson!
Psst! Check out this guide to Saguaro National Park to help you plan your next trip!
California
Channel Islands National Park
Five ecologically rich islands off the coast of southern California make up this unique national park. The smallest of which, Anacapa Island, features a 1932 lighthouse along with many hiking trails. Santa Cruz Island is known for its sea caves including the notable Painted Cave, while Santa Rosa Island is home to rare Torrey pines. San Miguel Island is where thousands of seals gather and the southernmost Santa Barbara Island is known for nesting seabirds.
Death Valley National Park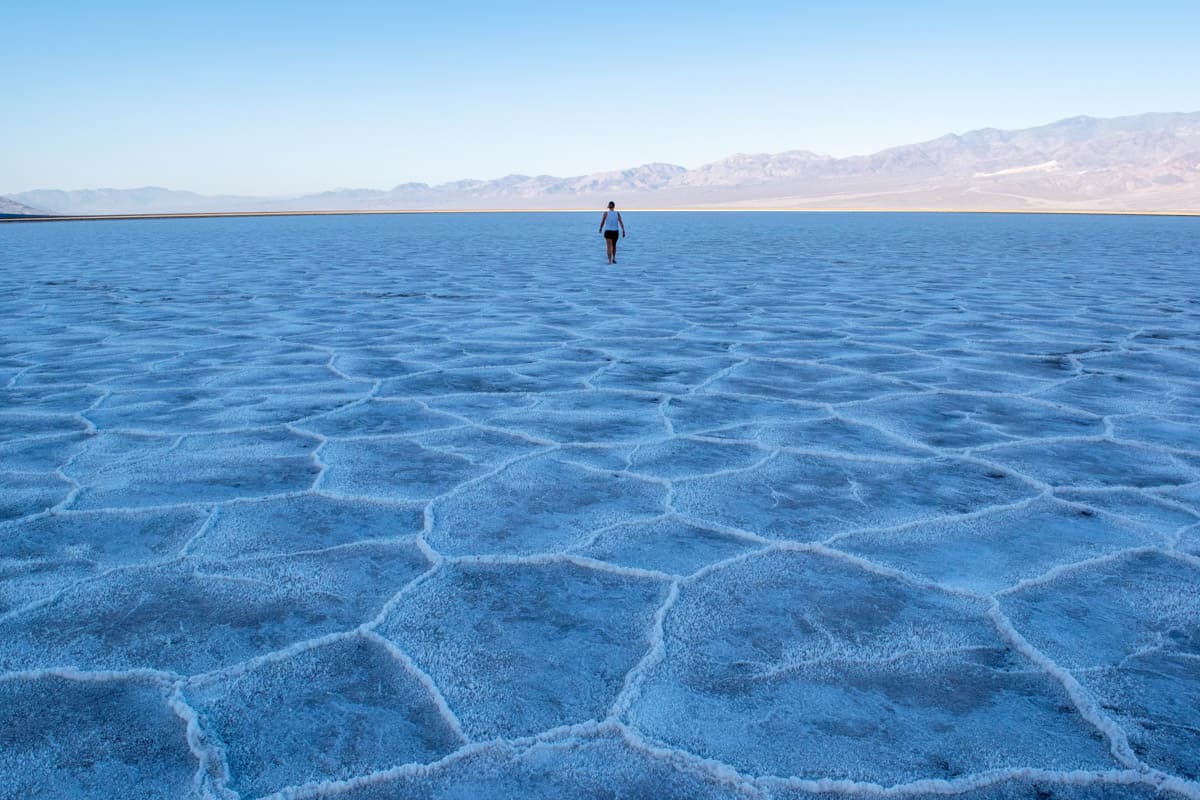 Famous for being North America's lowest point, Death Valley may be one of the most underrated, if not the most unique national Park in the US. Characterized by colorful mountains, sand dunes and other-worldly landscapes, it's also considered the hottest place in America (temperature-wise that is!).
Check out this day trip guide to make the most of out your time in Death Valley.
Joshua Tree National Park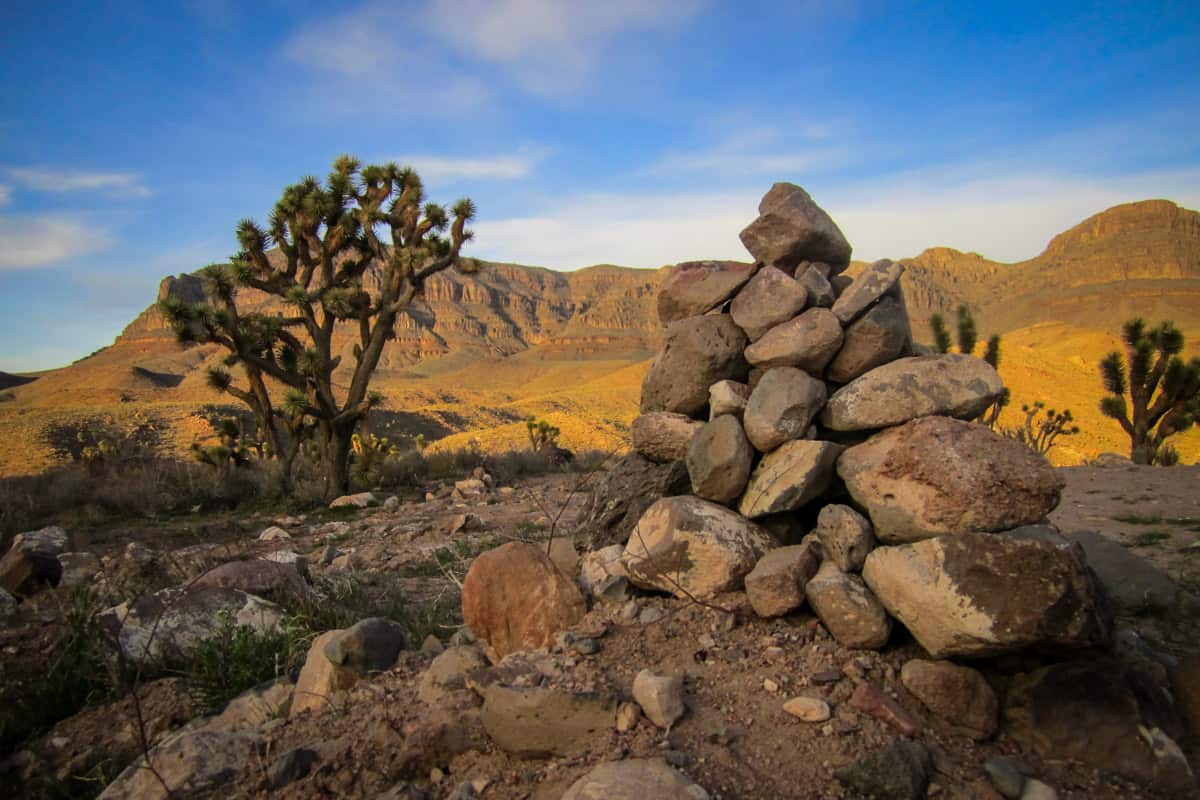 This vast protected area in southern California marks the place where two deserts meet, the Colorado Desert and the Mojave Desert. It is full of rugged rock formations and stark desert landscapes dotted with the park's namesake Joshua Trees.
Kings Canyon National Park
Situated in California's Sierra Nevada mountain range, this park is home to towering sequoia trees and lots of wildlife such as rattlesnakes, bears and cougars. Kings River is the prominent feature which snakes through the park flanked by giant granite canyon walls.
Are you or someone you know a big hiking enthusiast? Check out our extensive list of unique gifts for hikers to find some interesting gear and goodies for their next gift! (Or let's be honest… you wishlist!)
Lassen Volcanic National Park
This park in northern California is filled with rich hydrothermal sites and numerous volcanos, including it's crowning jewel, the Lassen Peak Volcano. Among the picturesque fields of wildflowers and mountainous landscape are lava fields and bubbling mud pots which continue to shape the landscape. The park even includes parts of the Pacific Crest Trail.
Pinnacles National Park
The unique landscape in Pinnacles National Park was created some 23 million years ago by erupting volcanos. Today the park is full of oak woodlands, steep canyons, towering rock spires and teeming with wildlife.
Redwoods National and State Parks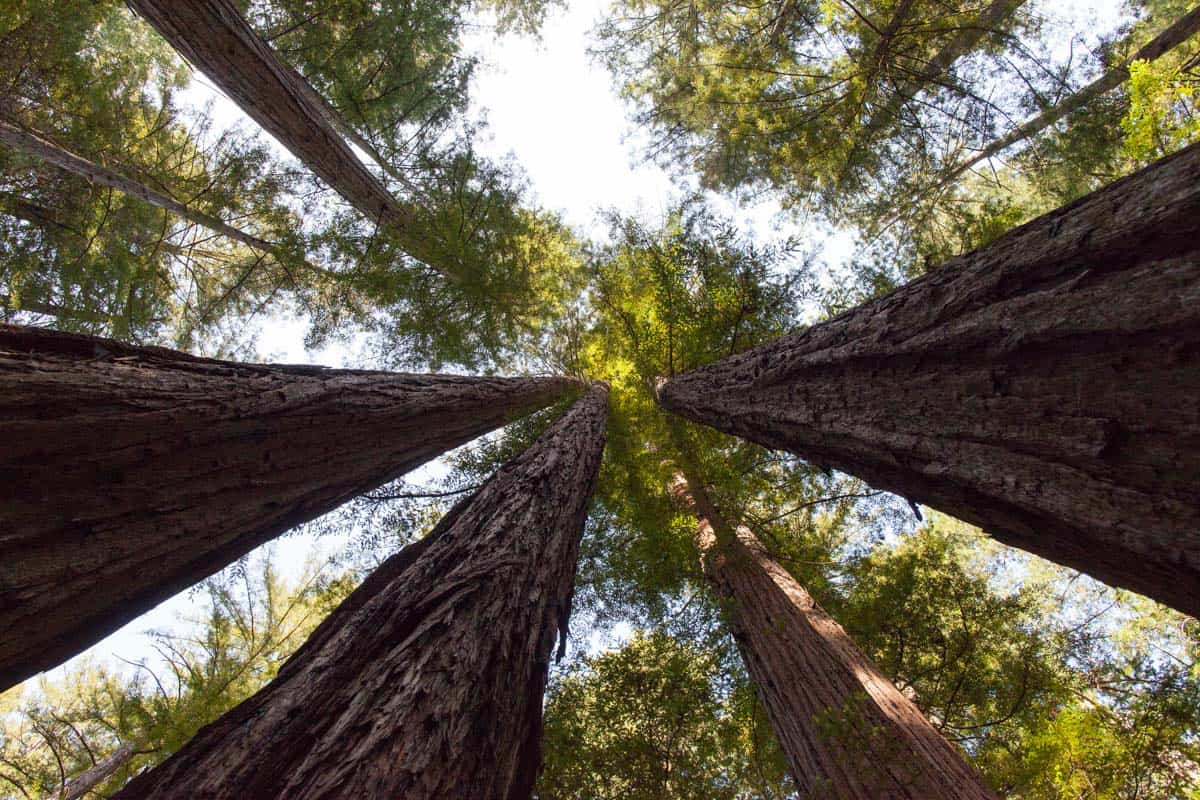 Most people know of the towering redwoods that give this park its name as the tallest trees on earth. So massive in fact that you can drive a car through the trunk. However, the national park encompasses so much more than the redwood forests, including prairies, river-ways and nearly 40 miles of rugged California coastline.
Sequoia National Park
Situated in California's Sierra Nevada mountain range adjacent to Kings Canyon, the Sequoia National Park protects over 400,000 acres of giant sequoia forests and mountainous terrain. This includes Mount Whitley, the highest point in the contiguous United States. The adjoining national parks have UNESCO designated status as a biosphere reserve.
Psst! Looking for a way to see all of California's natural wonders? Check out this guide to road tripping California's National Parks with the whole family.
Yosemite National Park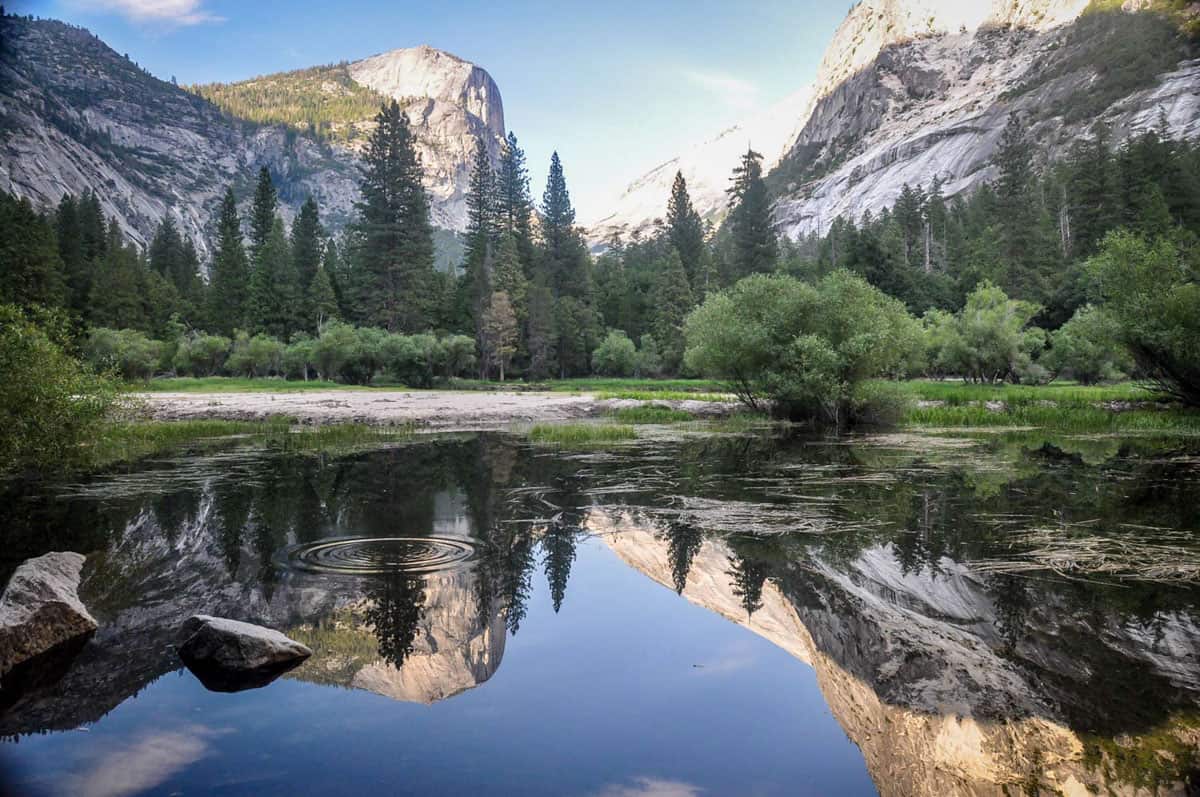 Yet another national park located in California's Sierra Nevadas. Yosemite is perhaps one of the most recognized parks, famed for the iconic "Half Dome" granite cliffs seen on laptop home screens everywhere. But don't worry, you'll find more than just granite in this wild wonderland— come for the waterfalls, lush valleys, flower-filled meadows, and hike amongst towering sequoias to breathtaking view points.
Psst! If you're an avid hiker, you'll want to check out this guide to the best hikes in Yosemite to help you plan your trip!
Colorado
Black Canyon of the Gunnison National Park
The namesake of this national park comes from the deep walled canyon carved by the Gunnison River as it winds its way through western Colorado. You can catch a glimpse of this dramatic river gorge from roads and trails along the north and south rims of the canyon. While the East Portal Road winds its way all the way down to the river.
Great Sand Dunes National Park and Preserve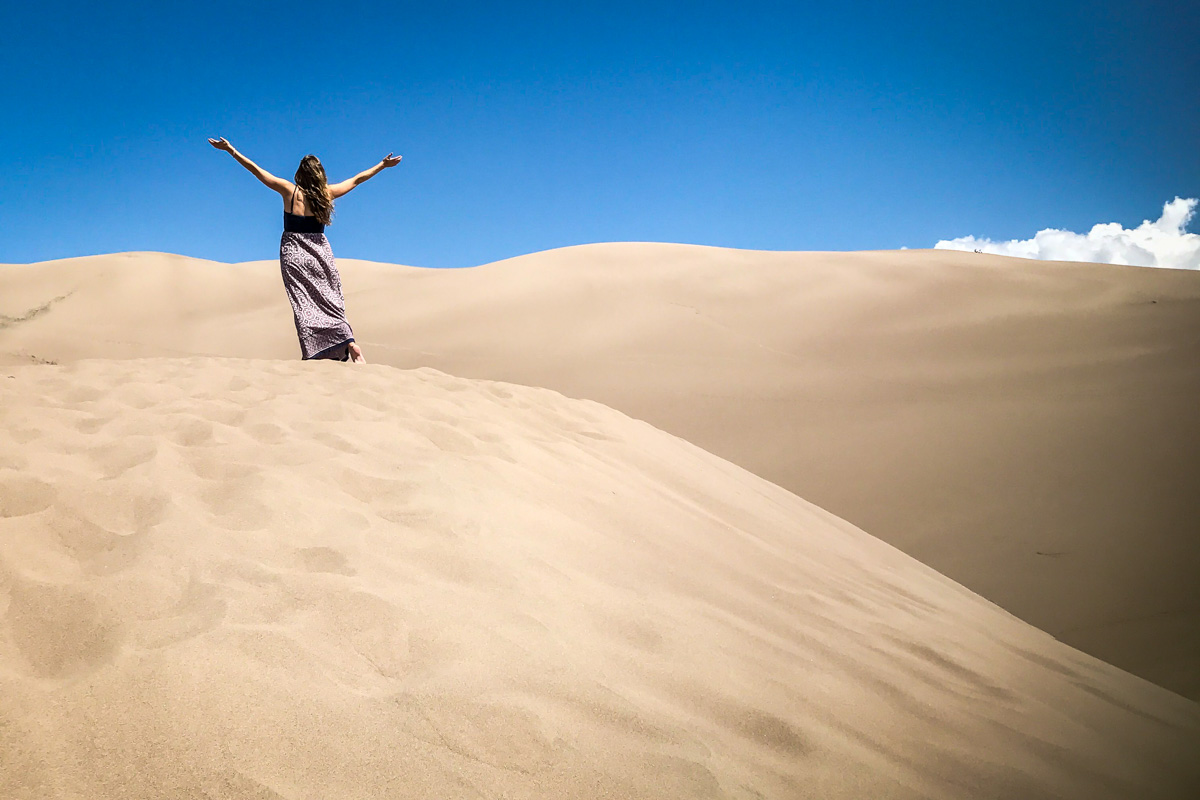 Home to the tallest sand dunes in North America, a visit to this national park in southern Colorado is for shedding your inhibitions along with your shoes and running through the dunes as if they are a larger-than-life sandbox for your enjoyment. Placed against the backdrop of Rocky Mountains, the park offers more than just dunes and is in fact home to a diverse landscape of grasslands, wetlands, forests, lakes, and tundra.
Mesa Verde National Park
Known for the well-preserved cliff dwellings of the Ancestral Pueblo people, this national park protects nearly 5,000 archeological sites that are some of the most notable in the US. Explore the park by car and stop at the viewpoints along the way, or hike the trails to see more of the archeological heritage up close. Be sure to stop in the Chapin Mesa Archeological Museum to check out the exhibits on the Native American culture.
Rocky Mountain National Park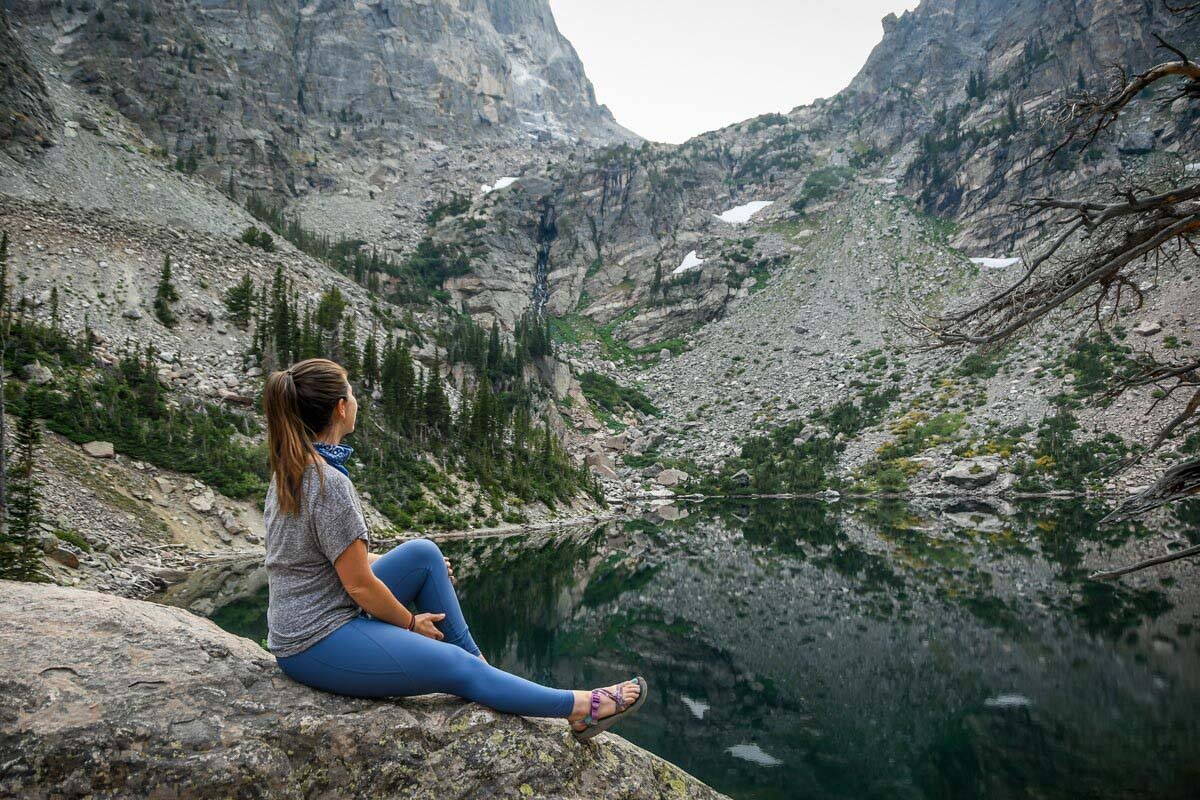 Spanning the Continental Divide, Rocky Mountain National Park encompasses 415 square miles of protected mountains, forests and alpine tundra. A drive on the notable Trail Ridge Road will have you viewing wildlife, aspen forests, alpine lakes and vast river gorges. Other popular activities here include hiking and climbing the Keyhole Route, which crosses vertical rock faces leading up to Long's Peak, the tallest in the park.
Florida
Biscayne National Park
Distributed across the northern Florida Keys, Biscayne National Park protects islands, coral reefs and mangrove forests that are only accessible by boat. Large marine life such as dolphins, turtles and pelicans frolic in the waves of Biscayne Bay while the underwater Marine Heritage Trail links popular dive sites of shipwrecks telling stories of Pirate's past.
Dry Tortugas National Park
Perhaps the most recognized site of this national park is the hexagon-shaped 19th-century Fort Jefferson, a Civil War fortress and the largest brick masonry structure in the Americas. However, the park encompasses so much more than the fort. Throughout its 7 islands there are protected coral reefs home to loggerhead sea turtles, and the remains of the 1875 ship known as the Windjammer Wreck —also a popular dive site.
Everglades National Park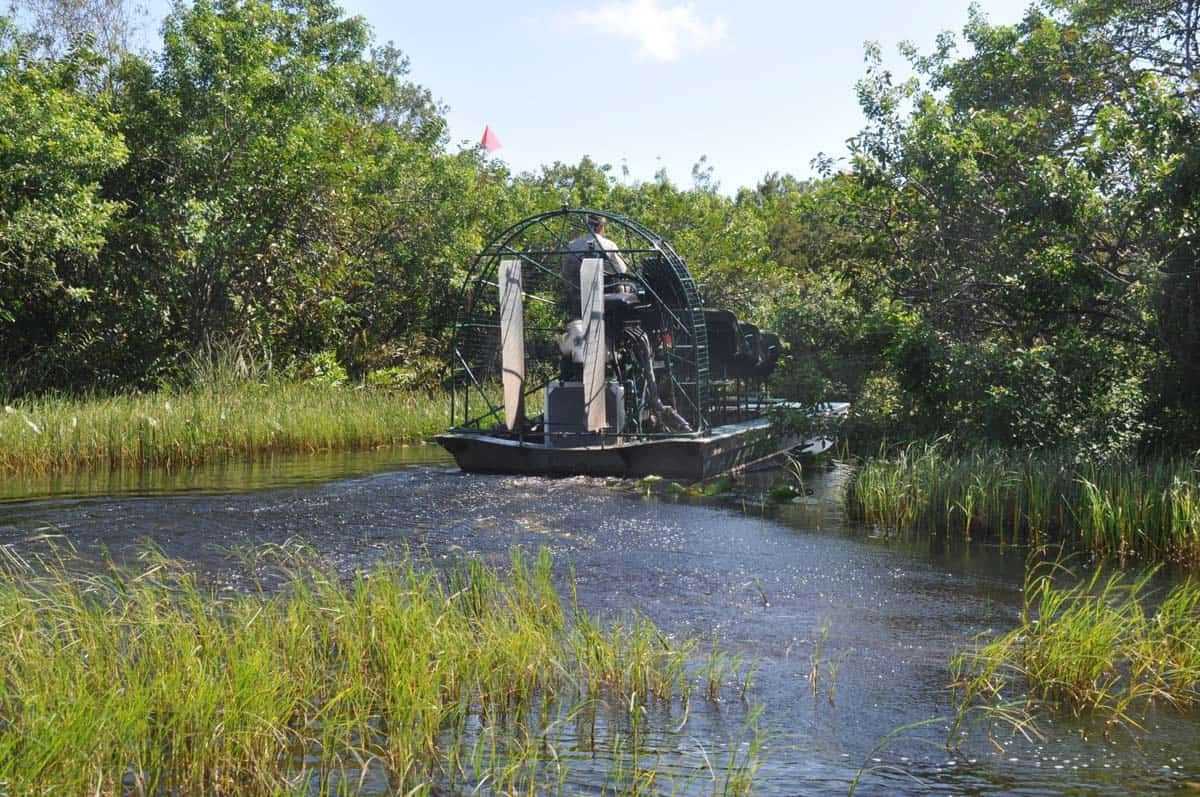 On the southern tip of Florida, the Everglades encompasses 1.5 million acres of wetlands made up of mangroves, sawgrass marshes and pine flatwoods that are abundant in wildlife. It's one the only places on earth you'll find the critically endangered Florida Panther. The diverse wildlife of the Everglades also includes the endangered leatherback turtles and West Indian manatees.
Hawaii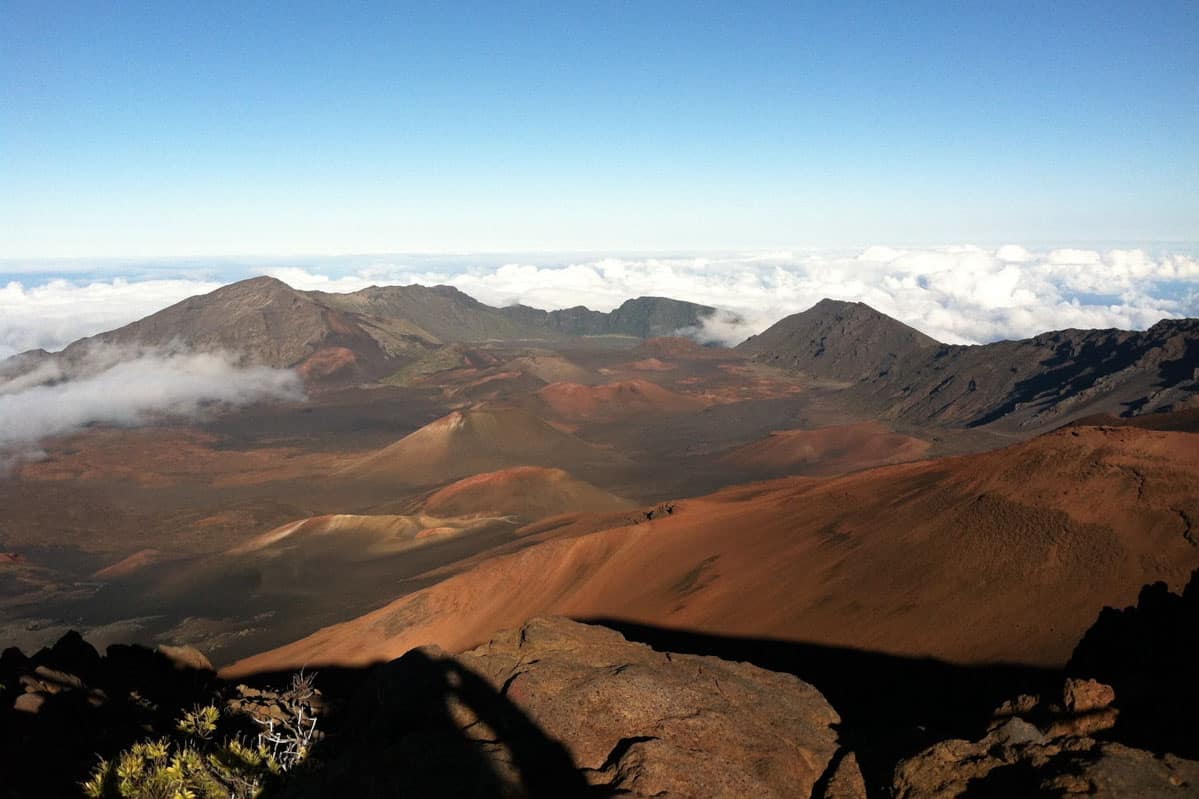 Haleakalā National Park
Imagine hiking amid stark volcanic landscapes and sub-tropical rainforests at sunrise on the Hawaiian island of Maui. Named after a dormant volcano, Haleakalā celebrates the bond between the land and its people and cares for endangered species, some of which do not exist anywhere else in the world. Summiting the volcano for sunrise can be done by car or on foot and requires a permit that can be purchased online in advance.
Hawaii Volcanoes National Park
Interested in learning more about volcanology? A visit to Volcanos National Park on the Big Island of Hawaii is a must! Hiking trails and paved roads criss-cross the park, which features 2 of Hawaii's active volcanos, passing by steam vents and overlooking craters. The Jaggar Museum offers educational exhibits and the Thurston Lava Tube can be explored up close in person.
Indiana
Indiana Dunes National Park
Hugging the southern shores of Lake Michigan for over 15 miles, Indiana Dunes is a national park with lots to offer. Hike 50 miles of trails over rugged dunes, wetlands, prairies and forests, or enjoy your time picnicking on the beach while bird watching.
Kentucky
Mammoth Cave National Park
Featuring the world's longest known cave system, Mammoth Cave National Park is not only protected as a US National Park, but also earned its title as an UNESCO World Heritage Site and international Biosphere Reserve. The park is home to a diverse array of plant and animal life and they offer cave tours and ranger-led programs.
Maine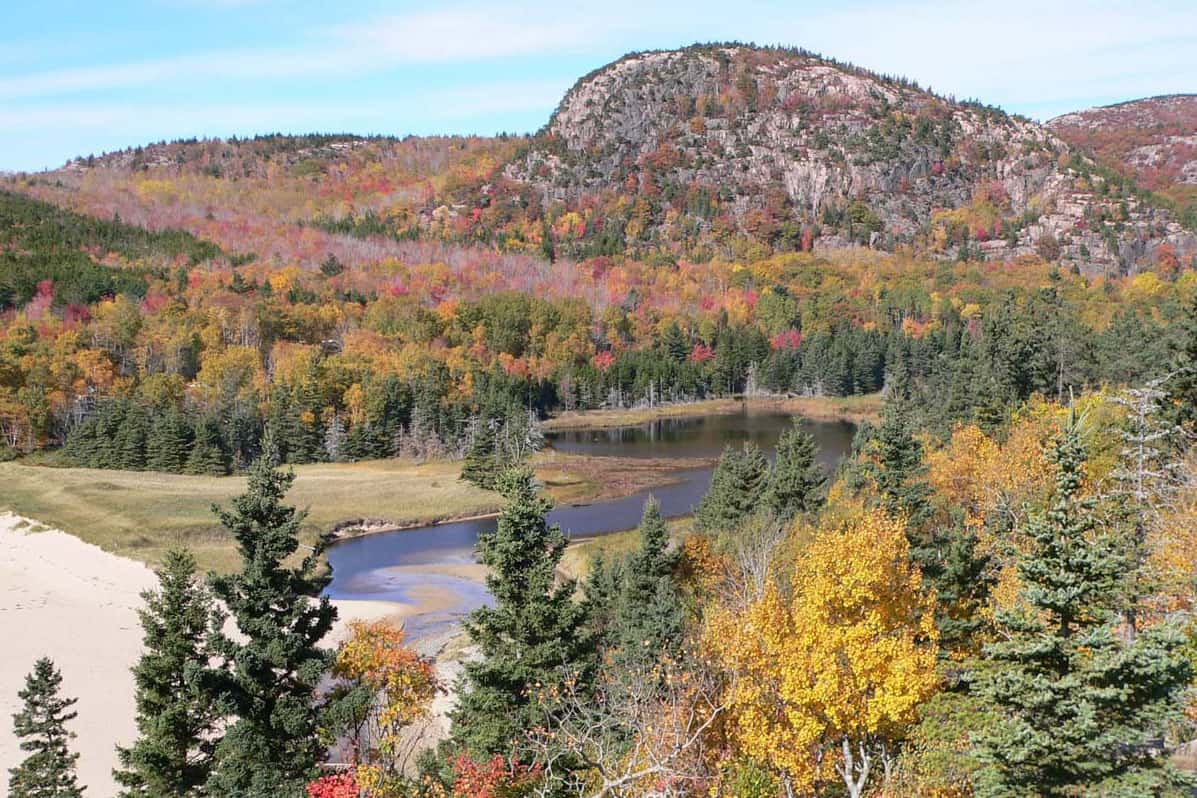 Acadia National Park
With 3.5 million visits a year, Acadia is one of the top 10 most visited national parks in the US. Primarily located on Mount Desert Island in Maine, the park protects 47,000 acres of Atlantic coast and rocky headlands. Visitors to the park can explore by car along the motorways, by foot on the miles of hiking trails or by horse on the paved carriage roads. Acadia is especially beautiful during the fall when the leaves turn colors and the hillsides are painted bright with the foliage.
Michigan
Isle Royale National Park
Comprised of a remote island cluster in Lake Superior near the Michigan-Canada border, Isle Royal is an abundant wilderness where moose and wolves roam, free from human interaction. The national park is somewhat of a pilgrimage for backpackers, hikers, kayakers and even scuba divers seeking solitude in its remote location.
Minnesota
Voyageurs National Park
Voyageurs National Park protects the natural beauty of a vast system of waterways interspersed with forests and lakes in Northern Minnesota. The area is home to an abundance of wildlife, waterfalls and even a sculpture garden by artist Jack Ellsworth. The park is best explored by boat, which you can either bring your own or rent.
Missouri
Gateway Arch National Park
Built as a memorial of Thomas Jefferson's role in the westward expansion of the nation, the Gateway Arch earned its national park status in 2018 and is one of the few urban national parks in the country. The steel arch stands 630 feet tall as the tallest structure in Missouri, and equally as wide. Visitors to the park can gaze at the giant arch as well as enjoy the museum and Old Courthouse, a Civil War era building where the historical Dred Scott freedom suit took place.
Montana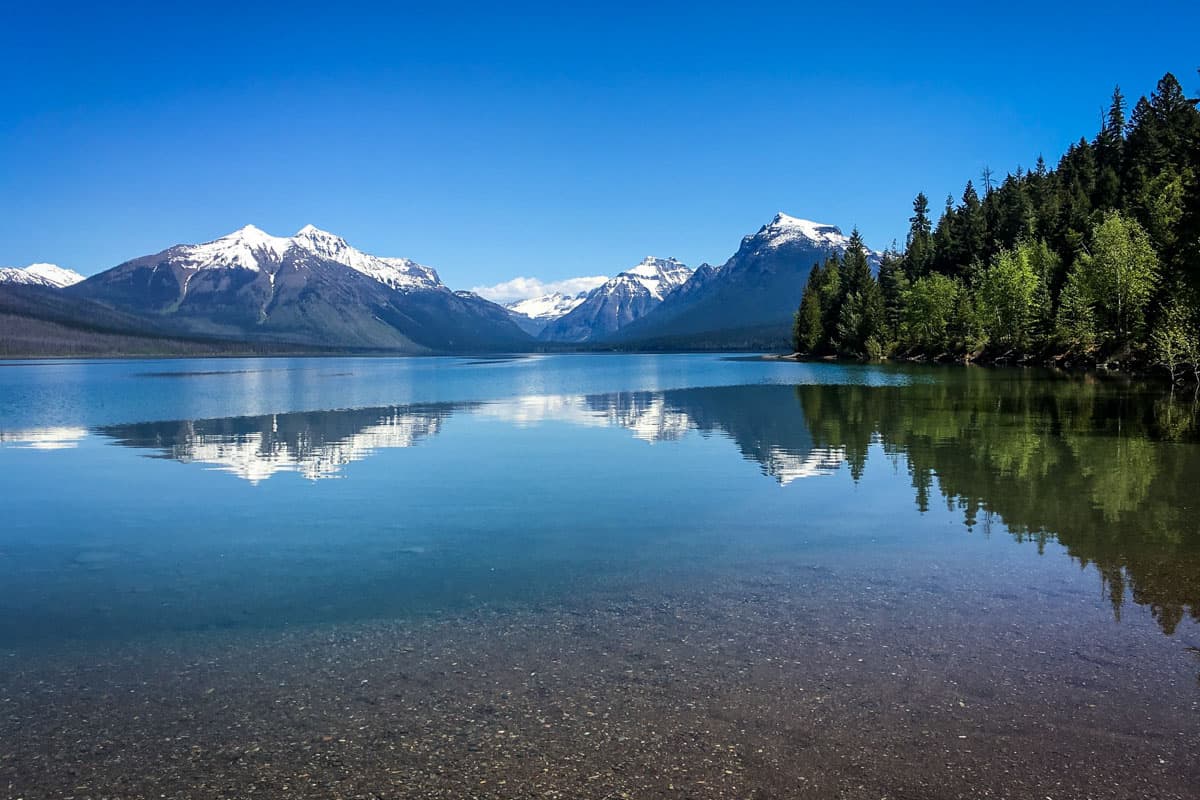 Glacier National Park
With glacier-carved peaks and valleys running through Montana's Rocky Mountains, Glacier National Park is one of the most popular in the US for good reason. Whether you're looking for accessible viewpoints, wildlife viewing or jaw-dropping hikes through backcountry, this National Park will deliver. Popular activities here include day hiking, backpacking, cycling and camping.
Nevada
Great Basin National Park
More than just a desert landscape, Great Basin National Park contains most of the South Snake Mountains including the 13,000 ft Wheeler Peak, the vast subterranean network of the Lehman Caves and ancient bristlecone pine forests. Visitors enjoy the Wheeler Peak Scenic Drive, hiking trails and cave tours.
New Mexico
Carlsbad Caverns National Park
Located in the Chihuahuan Desert of southern New Mexico, you'll find a vast landscape of rocky canyons, cacti and desert wetlands. While the desert is beautiful, it's what's below the surface that makes this national park so unique. The 100+ limestone caves include the Carlsbad Cavern that gives the park its name, and can be explored on foot and even have elevators with a wheelchair/stroller accessible tour.
White Sands National Park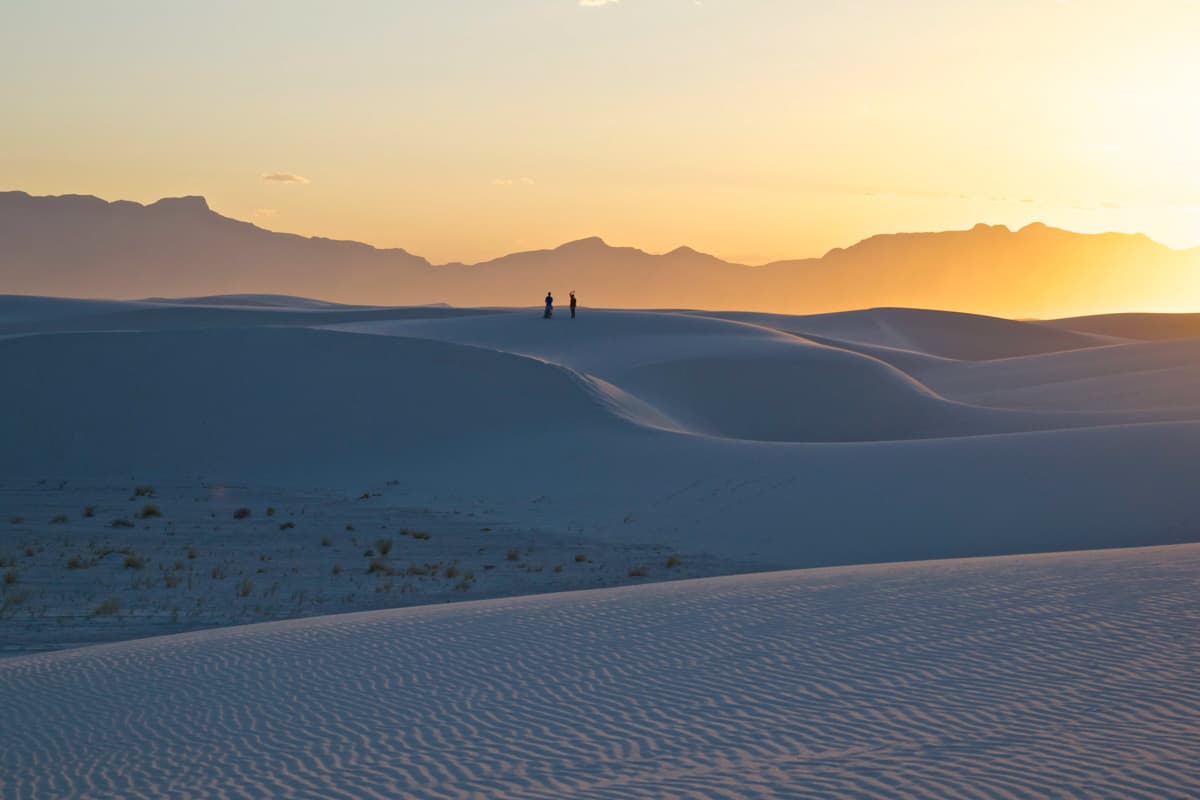 One of the newest designated national parks in the country, White Sands was considered a national monument until it was given national park status in 2020. Like no other place on earth, the glistening white sands make up the world's largest gypsum dunefield. The best way to explore this national park is on foot – bare foot that is! The raised Interdune Boardwalk and the Dune Life Nature Trail are the best places to start. You can also explore by car on Dunes Drive, a paved loop road from the Visitor Center to the dune field and back.
North Carolina/Tennessee
Great Smoky Mountains National Park
Straddling the boarder between North Carolina and Tennessee, Great Smoky Mountains is known for scenic views of the mist-covered range. Home to a section of the Appalachian Trail, this area is world renowned for its diversity of plant and animal life, especially the wildflowers in bloom year-round. Don't miss the view from the observation tower atop Clingmans Dome, the highest peak in the park! Other popular activities include hiking, horseback riding, waterfall and wildlife viewing, camping and river rafting.
North Dakota
Theodore Roosevelt National Park
At the intersection of the Great Plains and the rugged landscape of the Badlands, Theodore Roosevelt National Park is home to bison, elk and prairie dogs as well as the former cabin of President Roosevelt. Take the Scenic Loop Drive winding past outlooks and trailheads or venture deeper into the park on foot.
Ohio
Cuyahoga Valley National Park
Carved by the winding Cuyahoga River, the valley gives way to rolling hills, forest and farmlands that play host to a diverse range of plant and animal life. Walk or bike the historic route on the Ohio and Erie Canal Towpath Trail, a restored section of the canal's original towpath, or marvel at one of the park's great waterfalls. Best of all, it's just a short drive from both Cleveland and Akron, making it a easy trip to escape the city life.
Oregon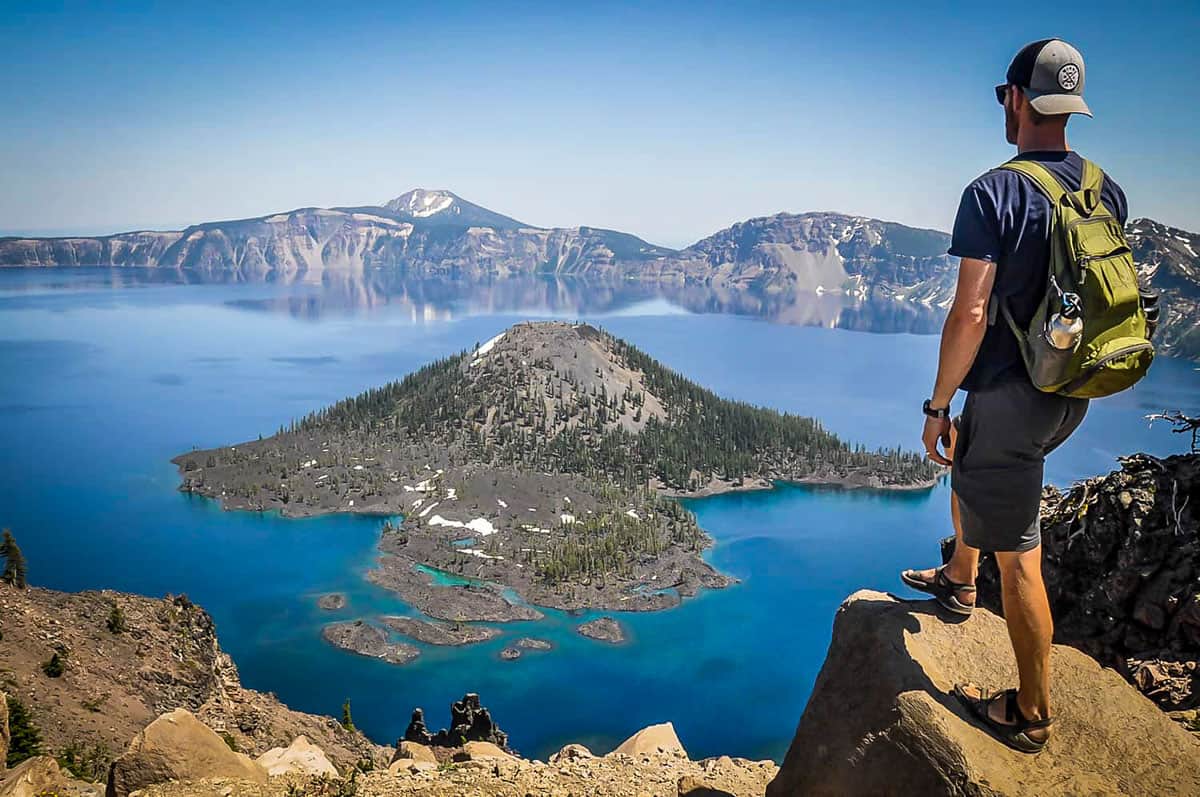 Crater Lake National Park
Situated within the Cascade Mountains of southern Oregon, this national park is known for its namesake Crater Lake, the deepest lake in the United States. At its deepest point the lake reaches 1,949 feet below its surface and was formed 7,700 years ago when an eruption triggered the collapse of the peak. The lake is best identified by its deep blue color and marveled at by scientists, artists, sightseers and photographers alike. Take the 33-mile loop Rim Drive to see the lake from every angle — a great place to visit on an Oregon road trip!
South Carolina
Congaree National Park
This unique park received its official designation as a national park in 2003 after years of a grassroots campaign beginning in 1969 to protect the lands. The park preserves a massive floodplain of the Congaree and Wateree Rivers, rich is wildlife diversity. It also encompasses the largest tract of old growth bottomland hardwood forest left in the United States which is home to state and national champion trees.
South Dakota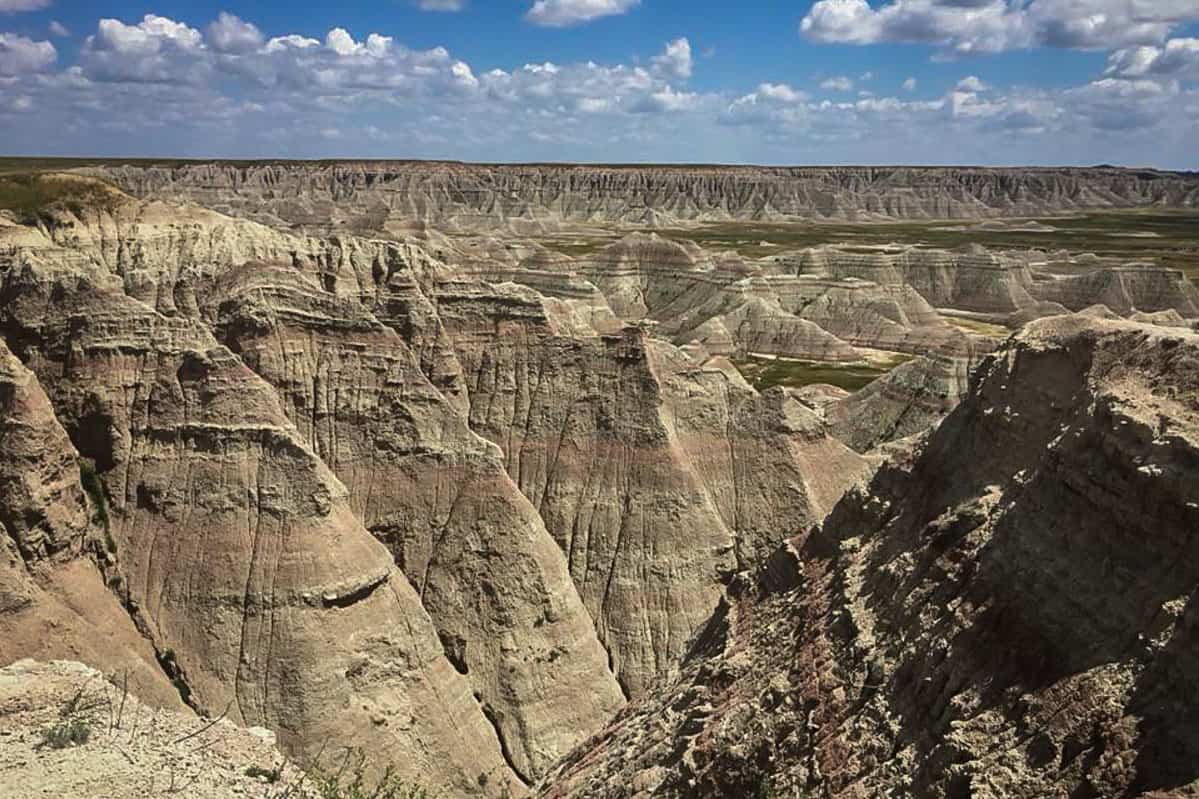 Badlands National Park
Known for sweeping views of layered rock formations and dramatic landscapes, Badlands National Park is sure to make your jaw drop. Located just outside of Rapid City, this park is easily accessible for people of all ages and abilities. Drive through the park on the Badlands Loop Road (Highway 240), or lace up your hiking boots and get up close and personal with the land.
Wind Cave National Park
In the southwestern corner of South Dakota, the park's prairie and pine forests surround one of the largest and most complex caves in the world. Wind Cave is named for the barometric winds at its entrance and is also unique because of the unique mineral structure known as boxwork found within. The park offers guided tours of the cave and plenty of hiking trails in the surrounding wilderness.
Texas
Big Bend National Park
Located in southwest Texas, Big Bend encompasses the entire Chisos mountain range and a large area of the Chihuahuan Desert. Features of the park include the Santa Elena Canyon where the Rio Grande carves its way through the limestone cliffs, Langford Hot Springs and ruins of Sam Nail Ranch. Take the Ross Maxwell Scenic Drive through the park or get out and do some hiking to see the sights up close.
Guadalupe Mountains National Park
The four highest peaks in Texas are all part of the Guadalupe Mountain Range which is the location of this 86,367 acre national park in Texas. Along with the mountains, canyons, deserts and dunes, the park protects the largest Permian fossil reef in the world. (This is a coral reef that formed during the Permian period of geologic time when the world was just one giant continent of Pangea!) Popular activities here include hiking, camping and four-wheeling through the dunes.
United States Virgin Islands
Virgin Islands National Park
Occupying most of the island of St. John in the Caribbean, this national park includes forested areas, mangroves and beaches lined by coral reefs. The area is rich in both bird life and marine life such as sea turtles who make their home in the calm clear waters of the bay. On land, forest-lined trails wind their way to ruins from the sugar production era of the 18th-century.
Utah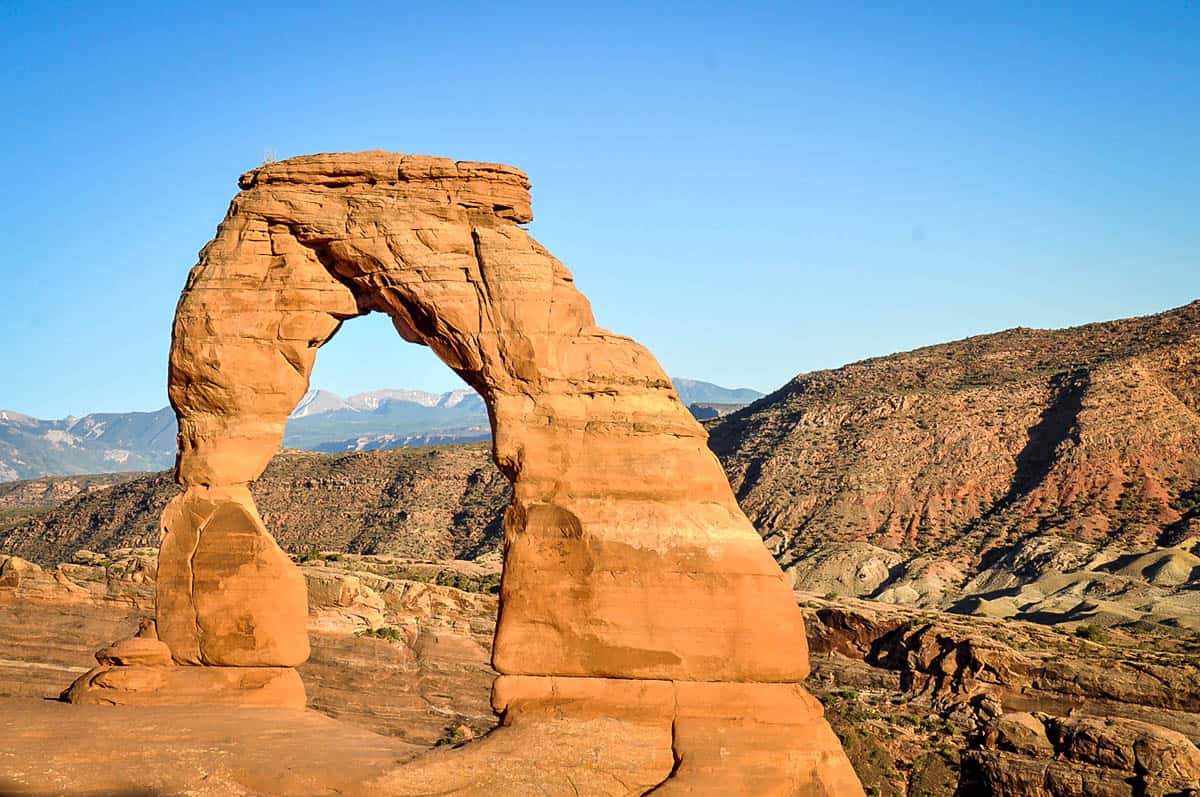 Arches National Park
Perhaps the most iconic of Utah's National Parks, Arches is known for the unique arch formations in the desert sandstone. You may even recognize Delicate Arch (pictured above) from the Utah license plate. Located just 15 minutes from Moab, this park is easily accessible for people of all ages and abilities. Drive through the park to one of the many viewpoints at sunset, or lace up your hiking boots and explore the arches.
Bryce Canyon National Park
The pillar-like rock formations that give Bryce Canyon its unique landscape are called "hoodoos" and reason alone to visit this enchanting park. There are plenty of viewpoints to glimpse these spectacular formations, however we recommend getting your hike on to get up close and personal with the land as the sunlight casts ever-changing shadows.
Canyonlands National Park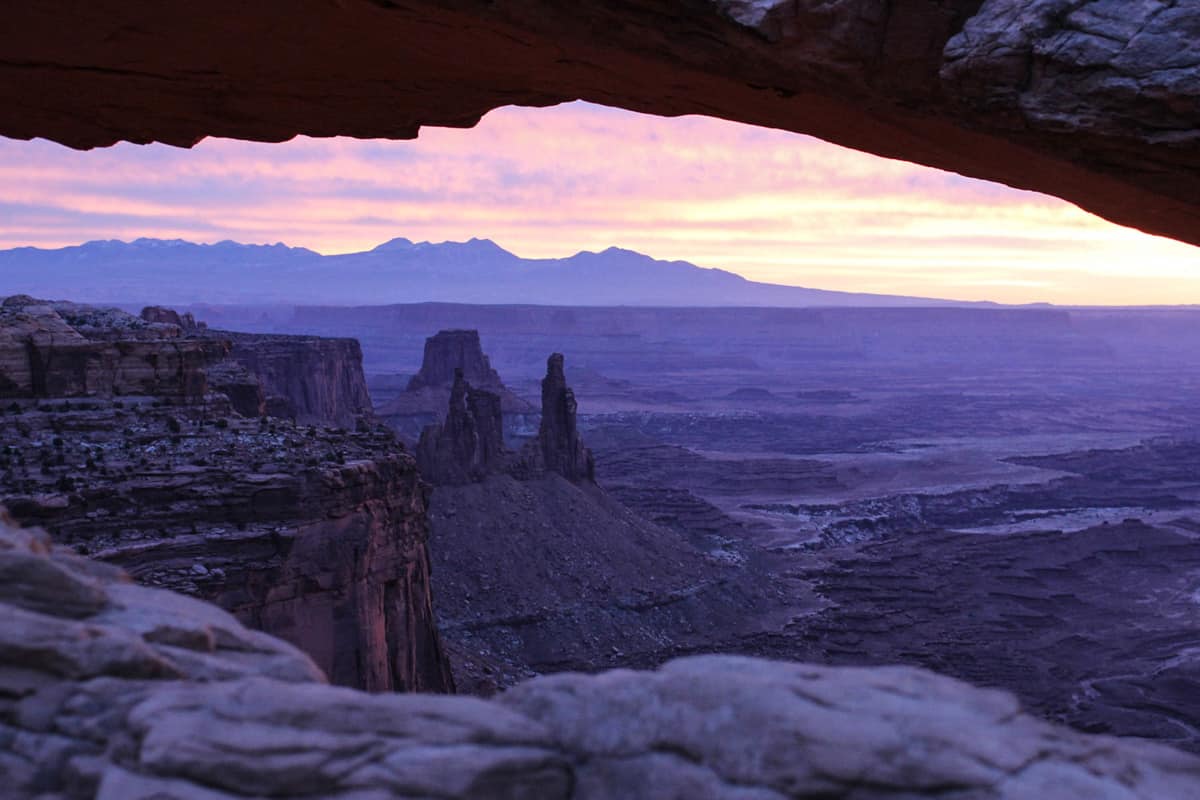 With dramatic red rock canyons comparable to the Grand Canyon, Canyonlands National Park is sure to make your jaw drop. The park is just a short drive outside of Moab and easily accessible for people of all ages and abilities. Wake up early to glimpse the sunrise over the famous Mesa Arch (pictured above), spend the day hiking or driving into the canyon, and be sure to catch the sunset from one of the many marked viewpoints.
Capitol Reef National Park
Oftentimes overlooked by tourists visiting Utah, Capitol Reef National Park feels a bit more off-the-beaten-path than the others in Utah's "Mighty 5". Pick fruit from historic orchards or drive through a narrow gorge and see ancient petroglyphs and other-worldly landscapes. We think this gem of a park will surprise you!
Zion National Park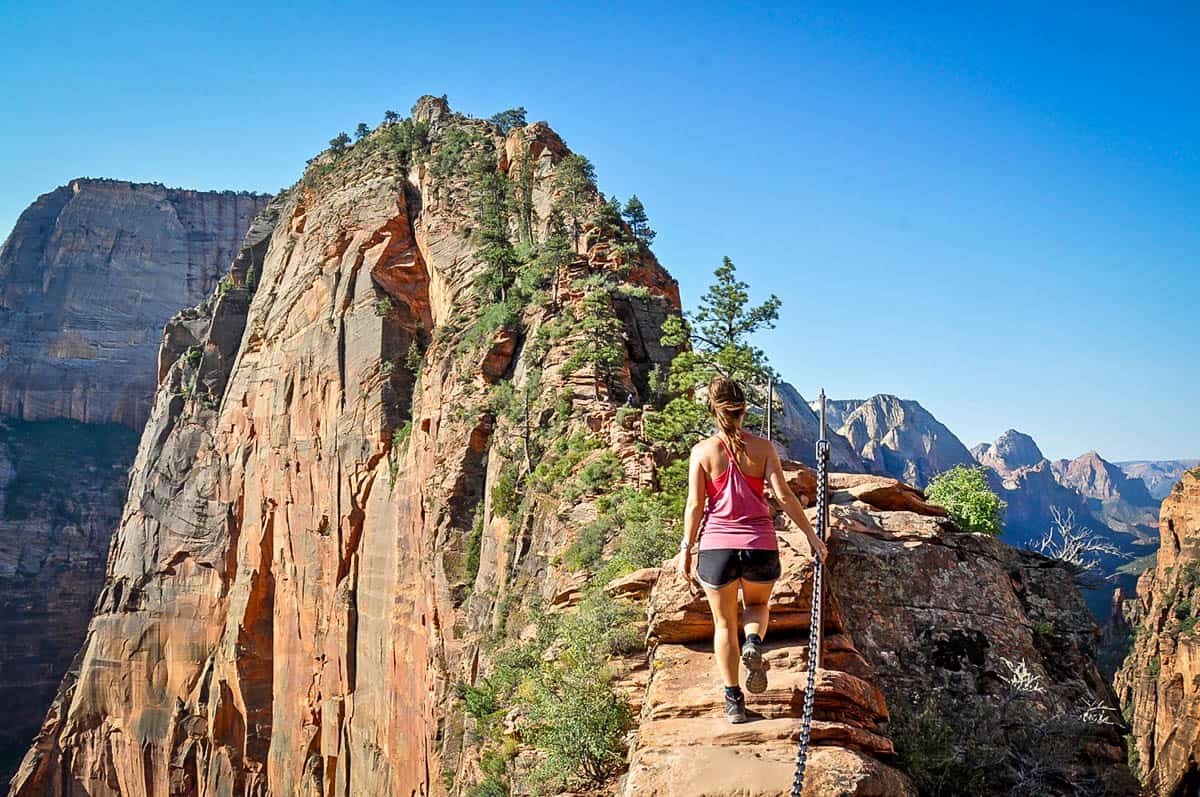 As the most visited national park in Utah, and one of the most popular parks in the nation, Zion is popular for good reason. Distinguished by towering red rock cliffs that rise on either side of the canyon, this national park offers strenuous hikes, like the famed Angel's Landing, as well as easy walks for the whole family to enjoy.
Virginia
Shenandoah National Park
Extending along the Blue Ridge mountain range, Shenandoah is a picturesque landscape of forest, wetlands, fields of wildflowers and rocky peaks. The protected area is a haven for wildlife such as black bear, deer, and songbirds. With miles upon miles of hiking trails, including the Appalachian Trail, the park attracts hikers and outdoor enthusiasts year round.
Washington
Mount Rainier National Park
From the 14,410-foot summit of Mount Rainer to the subalpine wildflower meadows and ancient forests, Mount Rainer National Park offers visitors something to explore in every season. Come and enjoy the solitude of the wilderness, walk among old-growth forests and explore miles of backcountry hiking trails. This park offers stunning views and picturesque landscapes you won't find anywhere else, and is a must on any Washington State road trip.
North Cascades National Park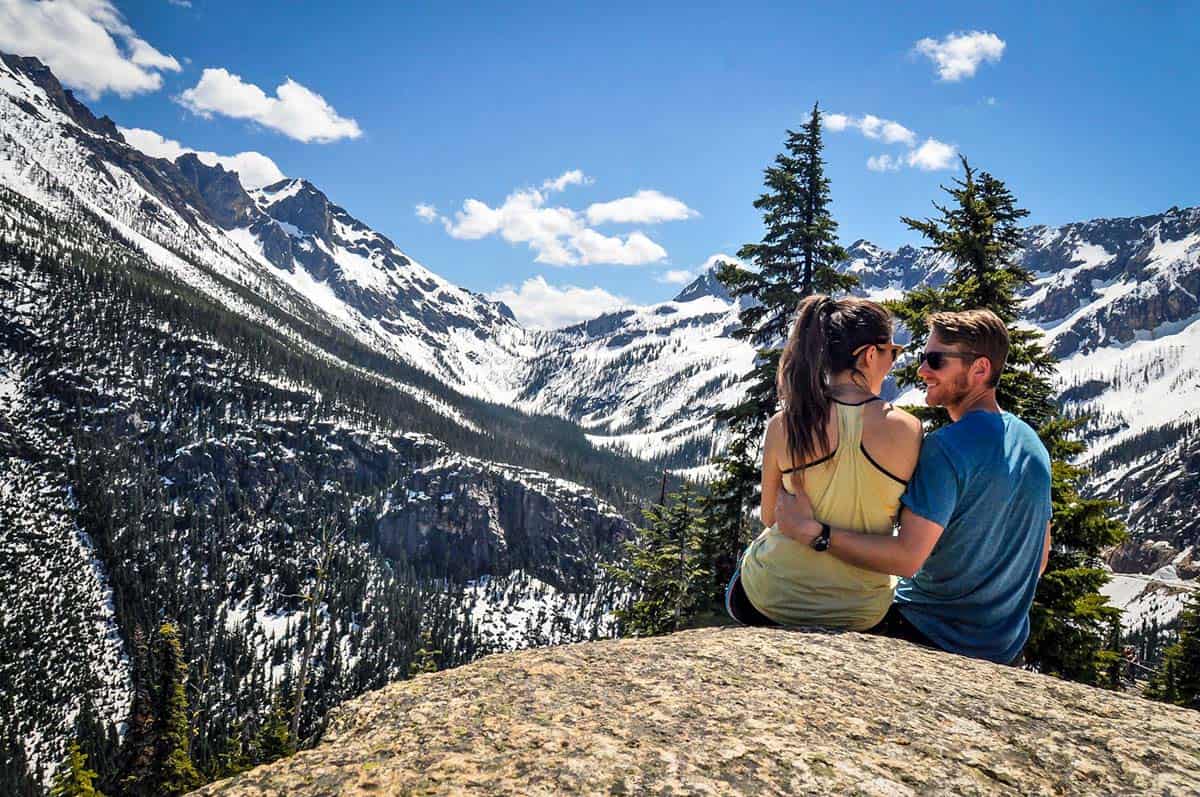 Known for glacier-topped jagged peaks, North Cascades National Park protects more than 500,000 acres of ecologically diverse lands in the North Cascades mountain range. Located just 3 hours from Seattle, this park is easily accessible for people of all ages and abilities. Popular activities here include backcountry camping, hiking and climbing.
Olympic National Park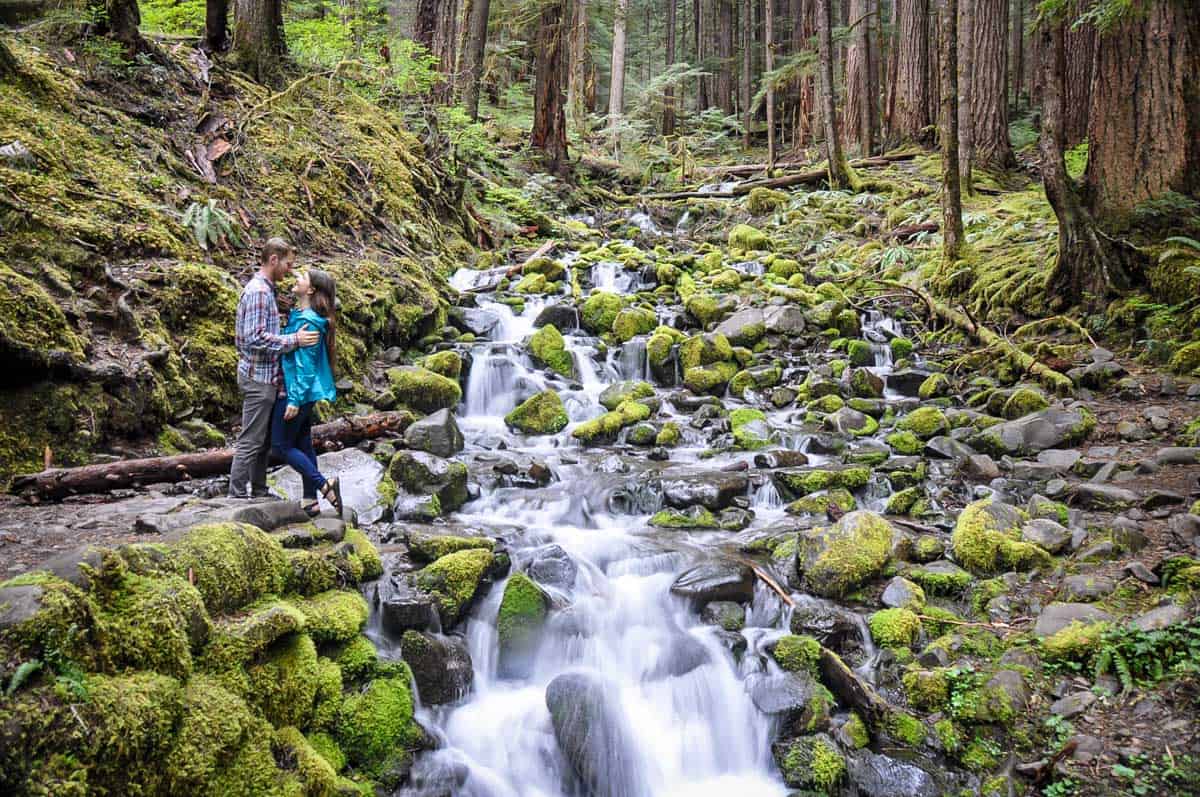 With wild driftwood-strewn beaches, temperate rainforests and towering snowcapped peaks, Olympic National Park truly has it all. Whether you're looking for accessible viewpoints or to get off the beaten path into seldom-visited backcountry, this National Park will deliver. We even put together a guide to all the best hikes in Olympic National Park for all ability levels. And best of all, it's not far from Seattle, making it a must on any Washington State road trip.
Wyoming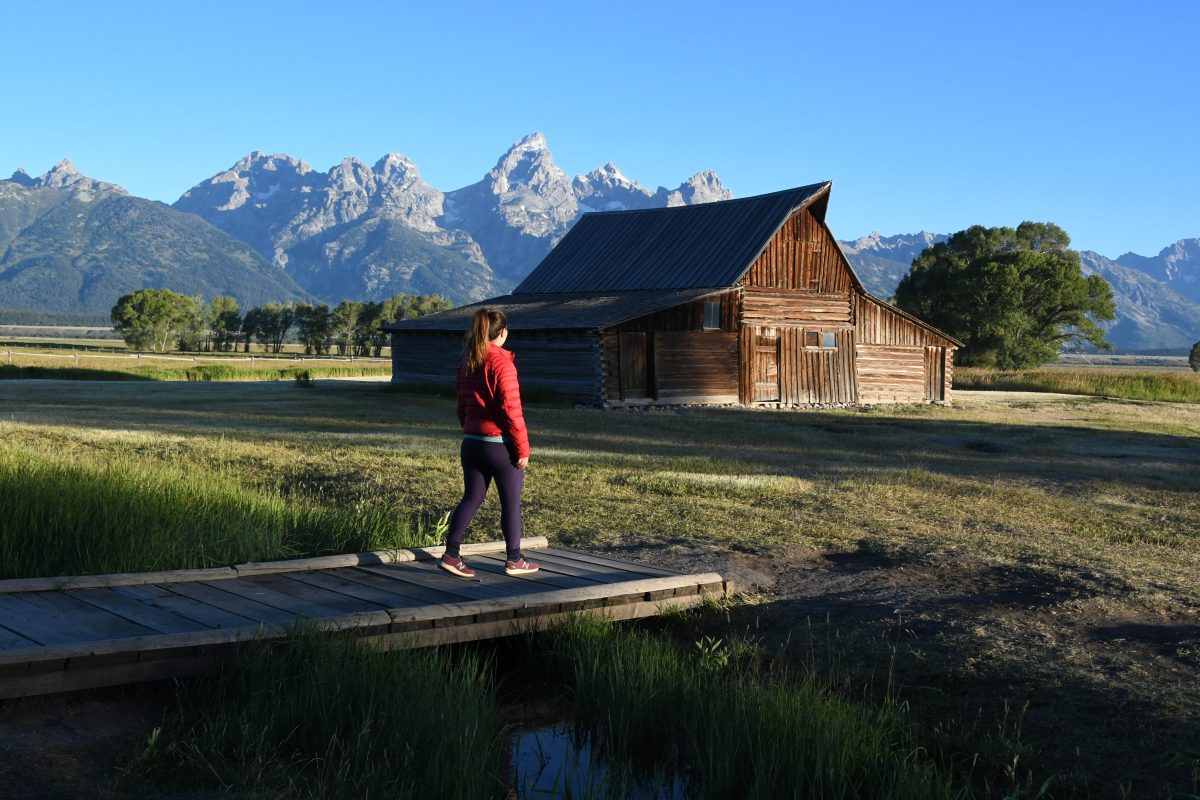 Grand Tetons National Park
Approximately 310,000 acres of the Teton Mountain Range and surrounding wilderness make up this picturesque national park in northwestern Wyoming. Features of the park include Grand Teton, the tallest peak in the range, and the valley known as Jackson Hole, also a popular ski resort. Outdoor enthusiasts flock here in the summer months for hiking, camping, mountaineering, fishing and wildlife viewing and in the winter come to hit the slopes. We even put together a guide to all the best hikes in Grand Teton National Park for all ability levels.
Related: Read this guide to help you plan your trip to Grand Teton National Park.
Yellowstone National Park
Probably one of the most popular and well-known national parks in the US, Yellowstone encompasses nearly 3,500 square miles of wilderness atop a volcanic hot spot. The park is home to a plethora of animal species, including bears, wolves, and bison. However, it's unique draw is the hydrothermal and geologic wonders, including the famously prompt geyser aptly named Old Faithful.
Before you go…
Get your FREE National Parks checklist to keep track of your progress!


You may also like…
Save this article on Pinterest for later!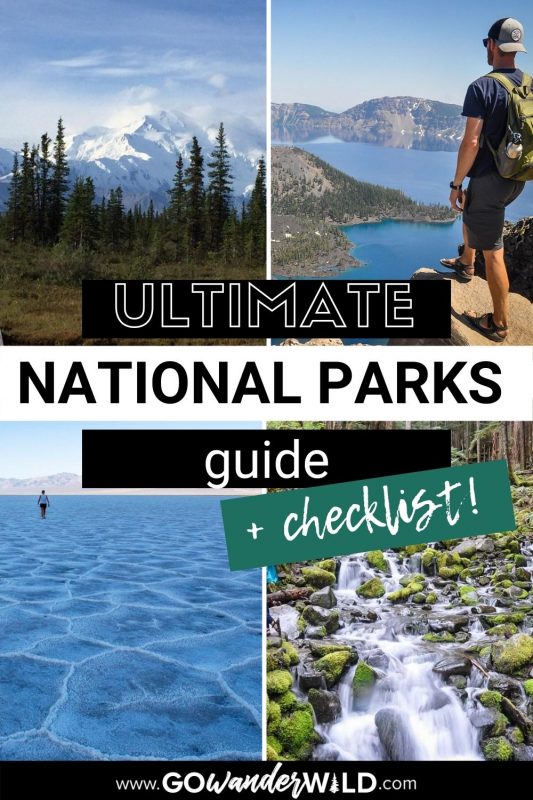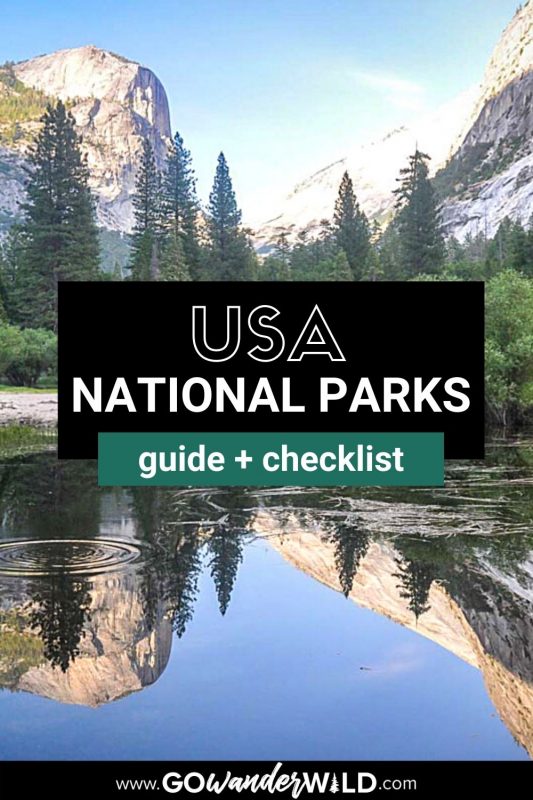 We want to hear from you!
What is your favorite US National Park that you've been to? Are there any on this list you are dying to visit? Leave your comment below and let us know!