We've curated a list of unique gifts for hikers! If you're an avid hiker yourself, this list is a good place to gather wish list ideas. From super practical hiking gear to budget-friendly stocking stuffers, this guide is packed full of gifts for hikers that'll actually get used and loved.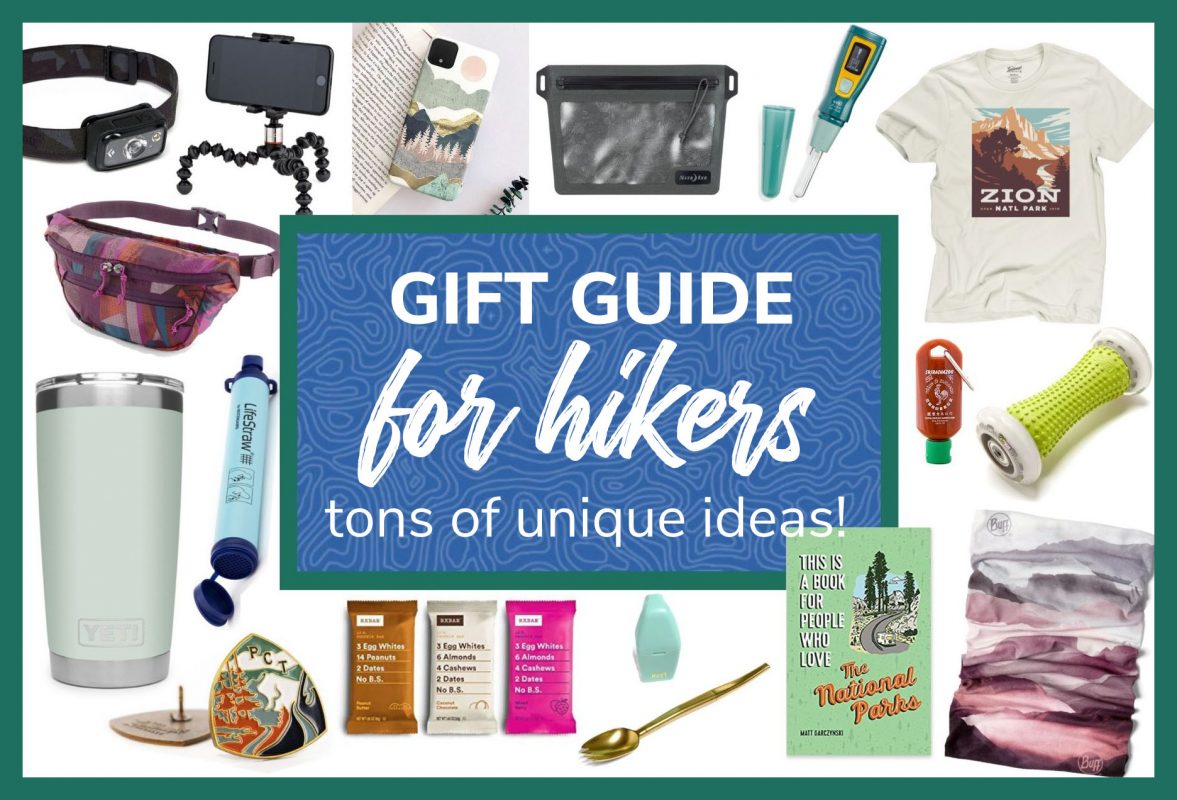 Wondering what to give that person in your life who is always hitting the trails, spending their time in the outdoors and hiking their way around the globe?
Good news, you've come to the right place! We put together a list of gifts for hikers that'll be sure to impress even the most challenging person to find a gift for.
From super practical hiking gear they'll actually use on their next trek, to some unique items they'd never think to buy for themselves, you'll be sure to find a perfect hiking gift.
And who knows, maybe you'll even find a few items to add to your own wishlist, so take notes!
What types of items are in this gift guide for hikers?
Instead of filling our list with high-priced personal items (like new hiking boots or a drone!) that would be hard to pick out for someone else or completely outside of a realistic price range, we've curated a list of things that are a little more practical to give as a gift for the hiker in your life.
Perfect gifts for all hikers
We've curated a list of all sorts of items for hikers, from stocking stuffers to practical gear. Jump to different sections to see the best gift for your favorite hiker.
Oh, and we have a variety of price points too. If you're on a tight budget, don't worry because we even have a section of gifts under $20!
Practical Gifts for Hikers
Psst! Gifting on a budget? No problem! We put together an article with all our tips for finding discounted outdoor gear.
Unique Gifts for Hikers
Stocking Stuffers under $20
You may also like…
Save this article on Pinterest for later!