This remarkable lake town explodes with loads of activities to enjoy any time of the year. In this detailed article you'll find the top things to do in Coeur d'Alene. From the best day trips in the area to top hiking trails for trekking and the most adventurous tours, including where to eat and lodge so you'll be ready to book your trip in no time.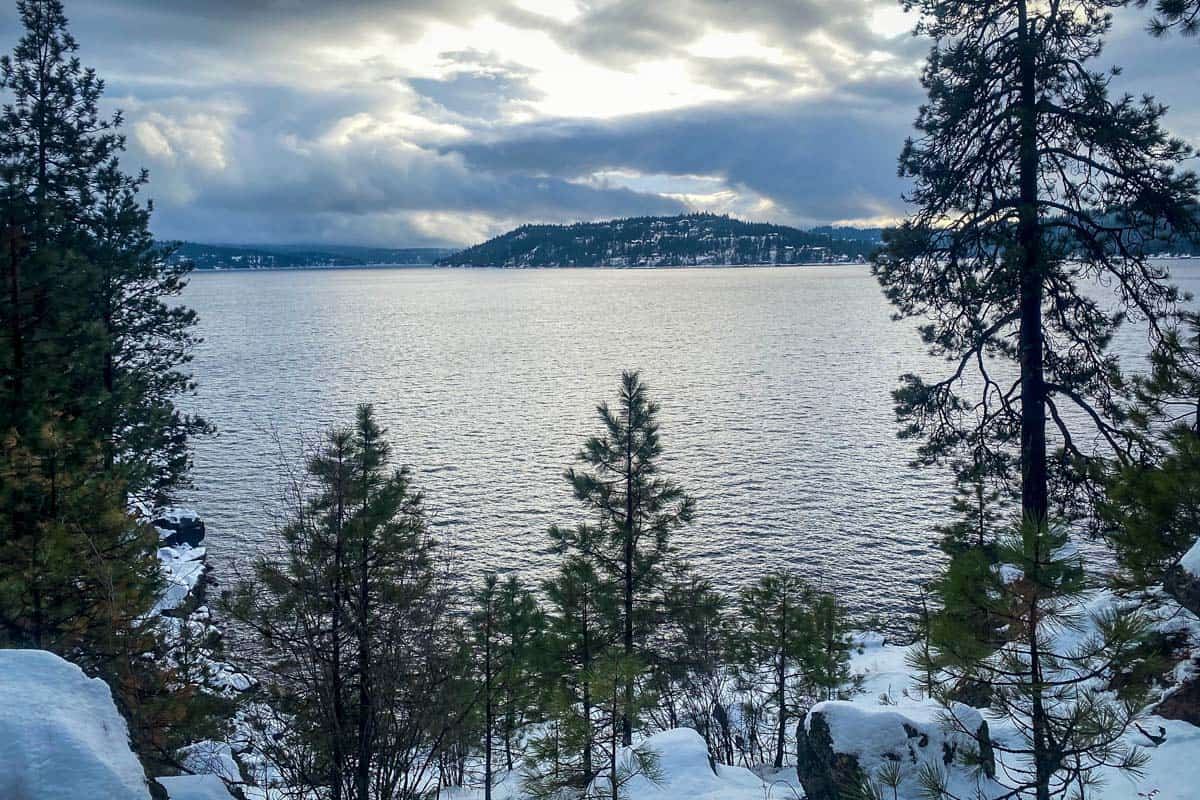 Written by guest author: Liat Reeis
Head on over to Coeur d'Alene for some playtime in this giant, outdoor, lakeside playground and explore this less travelled gem in the Pacific Northwest. You'll earn yourself some bragging rights when your friends learn of all that you've discovered in this magical place.
This remarkable lake town explodes with loads of activities to enjoy any time of the year. In the colder months Coeur d'Alene is a winter wonderland while summer time draws water sports enthusiasts here for plenty of great memory-making opportunities. You'll find lots more than just potatoes in this part of Idaho.
I've put together this ultimate list of the top things to do in Coeur d'Alene. From the best day trips in the area to top hiking trails for trekking and the most adventurous tours in this enchanting lake town. I've included where to eat and lodge so you'll be ready to book your trip in no time. For a more personal account of our 16 nights in Coeur d' Alene, like the memories we made with a random dog that showed up on our doorstep, check out my SundayStrolling site.
1. Stroll through downtown Coeur d'Alene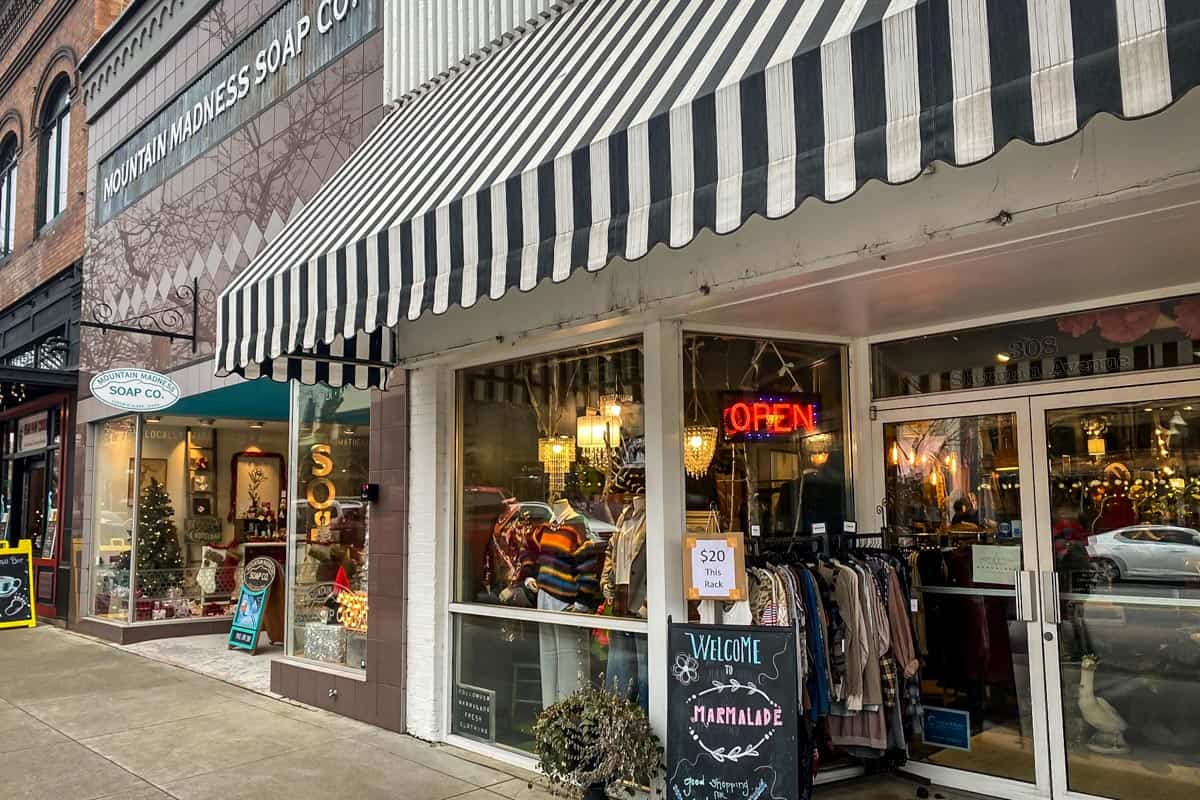 Make sure to begin your explorations of downtown with a great cup of Joe in hand from Coeur d'Alene Coffee Co. The coffee shop roasts all the beans they source in their beautiful space stuffed with cozy couches and a roaring fireplace to relax in front of during the colder months.
Similarly, you cannot miss a visit to Mrs. Honeypeeps Sweet Shop for a sugar high. This confectionary wonderland will take you back in time to the sweetest days of your childhood with its endless rows of the treats you used to stuff your face with.
Once you've loaded up on caffeine and sugar you'll be energized to familiarize yourself with all that downtown offers. You'll notice lots of art woven through the streets. From life size bronze sculptures to murals to brightly painted electrical boxes, you'll find lots of art in downtown Coeur d'Alene created by local artists.
This vibrant downtown, bustling with folks strolling its sidewalks, lures visitors with its charming stores and dozens of restaurants lined up along Sherman Avenue. In addition to the thoughtfully curated shops, cafes and artistic flare, there is an inviting boardwalk along the water. At night downtown lights up and creates an entirely different, but equally attractive, atmosphere. Day or night, this is a wonderfully clean and well-preserved town with lots to see, eat and enjoy!
2. Find the five sculptures of Mudgy Moose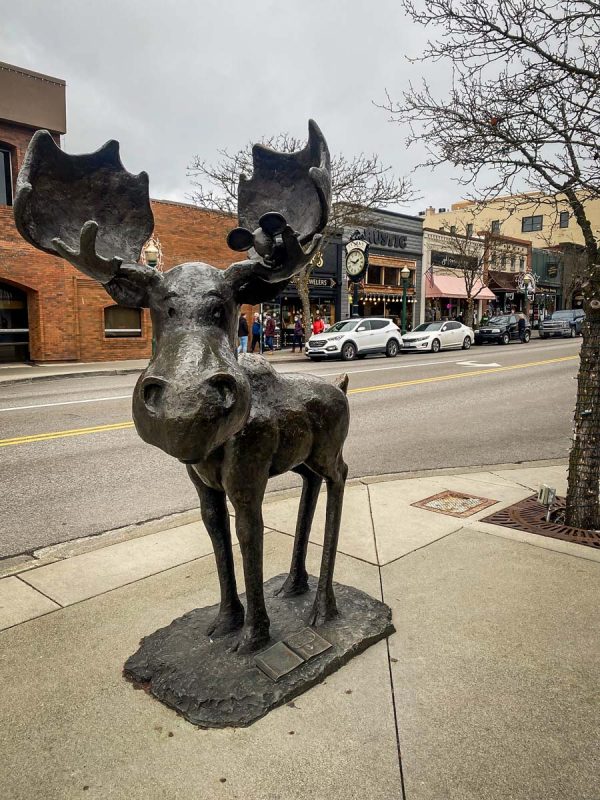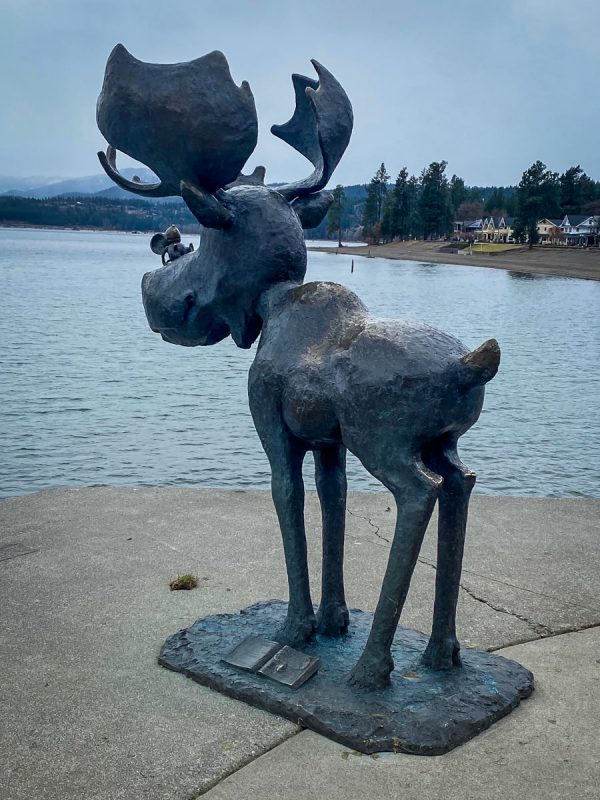 Whether you're traveling with kids or a kid at heart, you will have a hoot finding the five sculptures of Mudgy and Millie along the Mudgy Moose Trail. Based on the children's book "Mudgy & Millie" written by a local, the life size sculptures are also done by a local and are dispersed over 2.25 miles through downtown and along the lake.
This is a great way to delve into the main hub of Coeur d'Alene. Get ready to jump with joy everytime you spot this adorable duo!
3. Relax at McEuen Park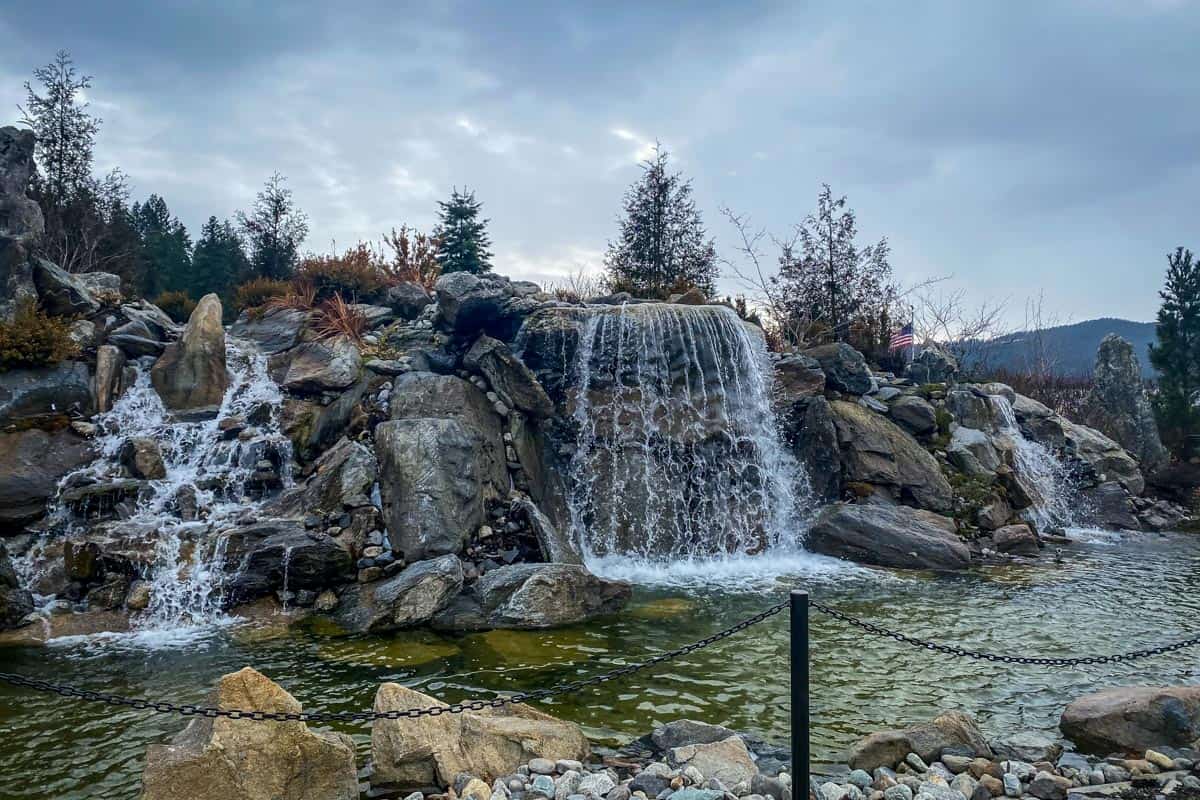 After walking through downtown, head over to McEuen Park, a twenty acre haven, to stretch your legs in the grass and enjoy views of the water. If you still have some energy in you, shoot some hoops at the full size basketball courts, pet the adorable pooches at the off-leash dog park, and if you're lucky you can catch one of the many live summer concerts.  
In the winter season, the park has a cross country skiing and sledding course for all to enjoy. 
At any season make sure to pay a visit to the Sgt. Greg Moore memorial. Waterfalls were built to honor this local officer, and others who have fallen in the line of duty. 
Finally, you'll also find trailheads to several hikes here including the 23-mile North Idaho Centennial Trail where you'll cross paths with many of the cheerful local pedestrians, cyclists and rollerbladers that take advantage of this epic trail. 
Psst! If you're looking for more relaxation and adventure in Idaho, check out our list of the best Idaho hot springs, including tips on how to get there and what to expect. 
4. Day trip to the Bavarian town of Leavenworth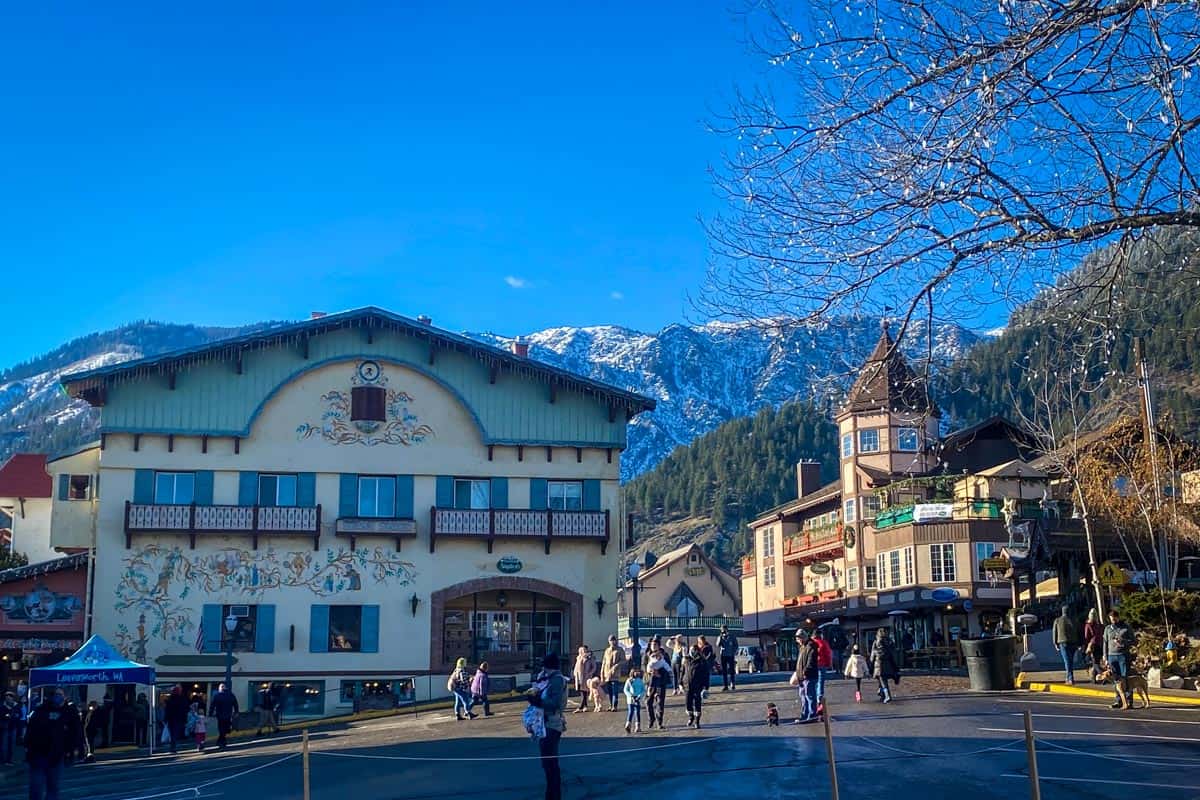 If you suddenly get the itch to explore a Bavarian village with alpine style architecture, great beer and Cascade Mountain vistas, head to Leavenworth, WA. A 4 hour drive from Coeur d'Alene, you will be transported to an authentic Germanic town as you could ever dream of while remaining on US soil. 
Be prepared to wait in line at The Bavarian Bakery for perfectly sweet and flaky bear claws as well as encountering a worthy wait to be seated for the most delicious schnitzel at Andreas Keller Restaurant. 
This small town draws a big crowd. With a lively atmosphere, great food options, streets lined by markets, and outdoor music, you really will wonder if you should have brought your passport.
Psst! We spent 8 months living in this special mountain town and completely fell in love! We have a complete guide to experiencing the magic of Leavenworth for those of you who want to spend more time here.

5. Visit Seven Stars Alpaca Ranch
Sign up for a guided tour to meet Lady Godiva and Bambi, just a couple of the stars on the ranch and learn firsthand the work that goes into maintaining an Alpaca ranch. 
For all you animal lovers, the ranch also raises mini-donkeys, chickens, goats, horses, llamas, and cattle. 
Sonia and Andy, the owners, who packed up their things and left Alaska to build Seven Stars Alpaca Ranch will make you feel welcome and pump you with more Alpaca facts than you'll know what to do with. The most important information you'll leave with is how to avoid an unintentional shower from these serial spitters.
6. Head over to Schweitzer Mountain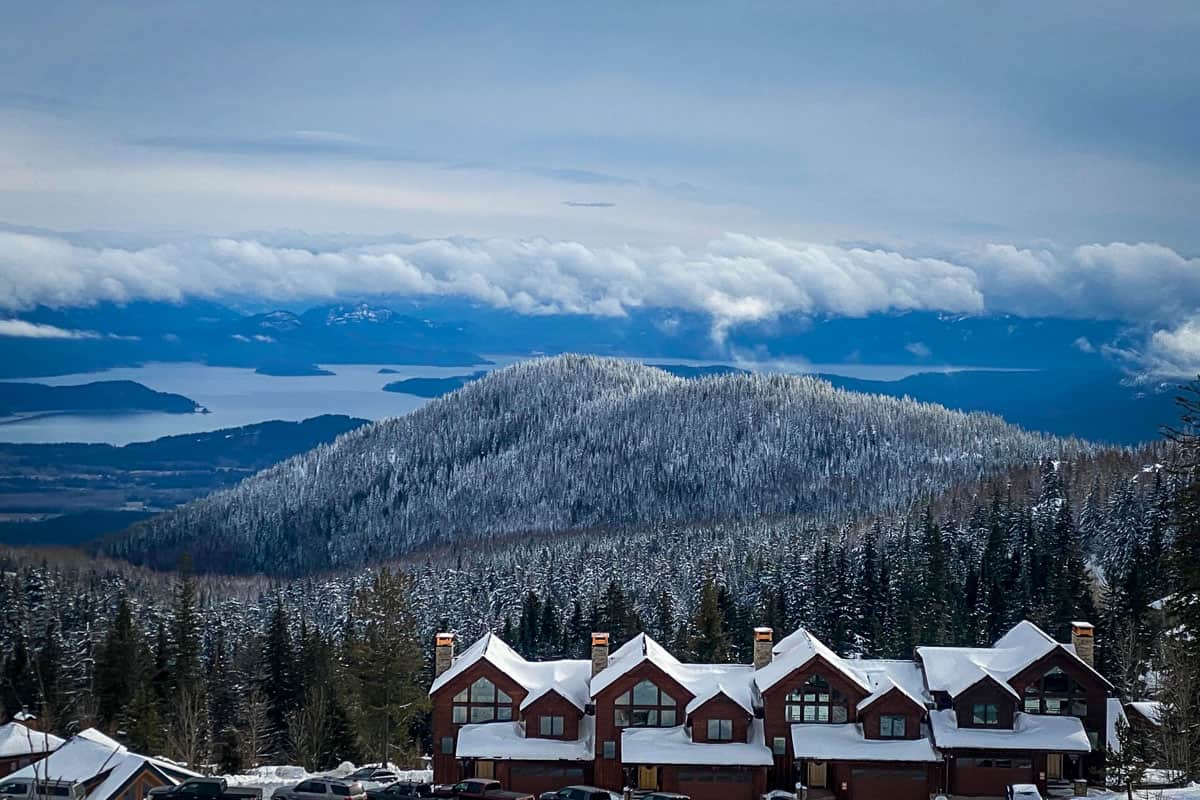 Hop in your car and take a drive over to Schweitzer Mountain any time of the year. Although the drive is a little lengthy, an hour and twenty minutes away from Coeur d'Alene, you will find yourself wanting to spend the entire day here.
The windy, scenic drive up the mountain is one of the major highlights of this destination along with the outstanding views at the summit that will blow you away.
Skiing and snowboarding are favorite winter pastimes on the mountain. In the warmer months choose a multitude of activities like horseback riding, mountain biking, electric bike tours, hiking, ziplining and huckleberry picking.
During your visit make sure to stop by Gourmandie to sip on some wine in their tasting room or to grab a hot chocolate to warm you up in between hitting the slopes. There is so much to enjoy on the mountain, don't get deterred by the distance. You won't want to leave.
7. Soar above the treetops with Timberline Adventures
Rated as the #1 outdoor activity in Coeur d'Alene by Trip Advisor, Timberline Adventures offers several zip-line escapades that will have you zooming through tree heights of 400-feet at a speed of 35 miles per hour.
Don't miss out on their S'mores Treehouse Adventure featuring a full zipline tour with an epic sunset and ooey-gooey s'mores on the treehouse deck.
After a heart-pounding thrill ride we can't imagine a better way to bring our heartbeats back to a normal rhythm than with the soothing sites of a fire and a spectacular sunset. This is one sweet adventure!
8. Soak in the art scene in Sandpoint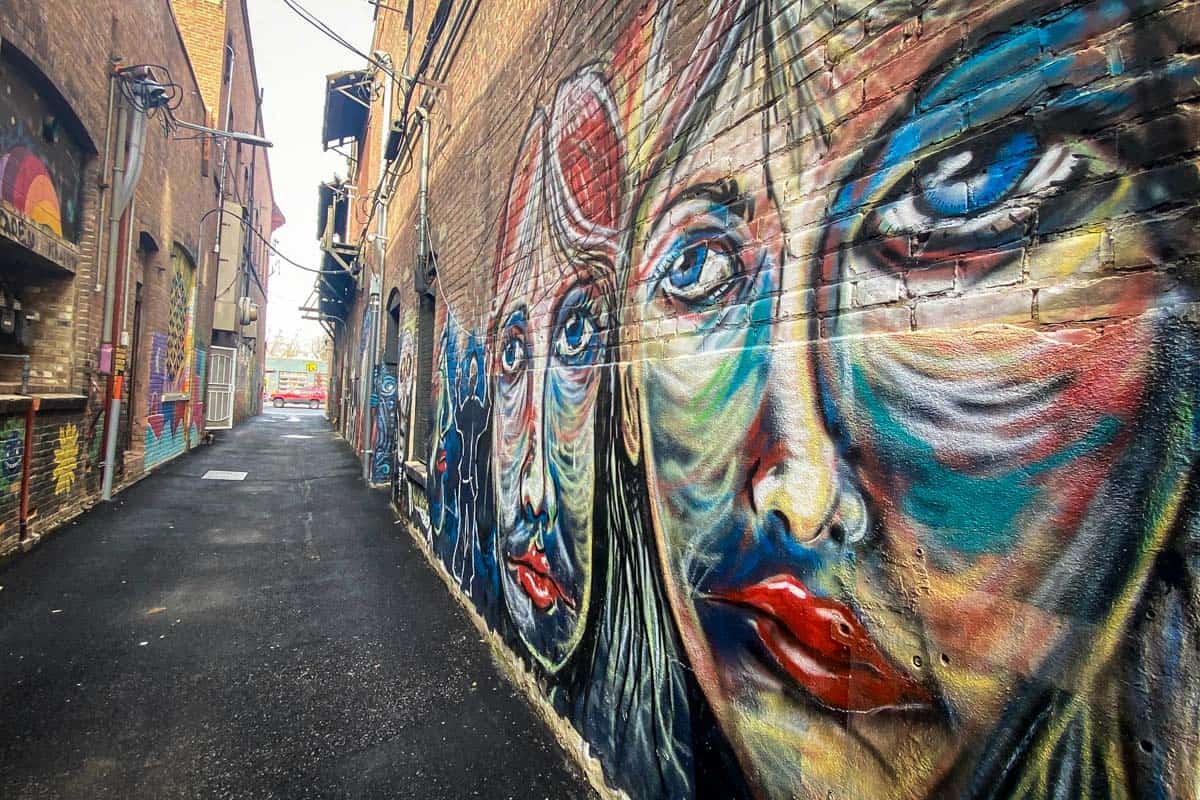 Sandpoint proudly bears its well-deserved rank as "the most beautiful small town in America". The city supports local artisans and embraces a strong creative presence.
The local shops sell a myriad of beautiful items made by local talent. You can pick up anything from locally designed jewelry, to handmade clay dishware, to hand painted stationery.
Cedar Street Public Market brings together dozens of artisans to display their goods inside America's only market place on a bridge. Yup. If you can't make it over to Italy, this comes pretty close to Rialto Bridge in Venice! Inside, you'll find several boutiques, cafes, chocolate samples, a European bistro, and an entertainment lineup often involving music.
For those of you who can't get enough of the art scene, stroll on over to the Galaxy Gallery in the alley between First and Second Avenues. The vibrant murals are painted by extremely talented high school students who will forever put all alleys to shame.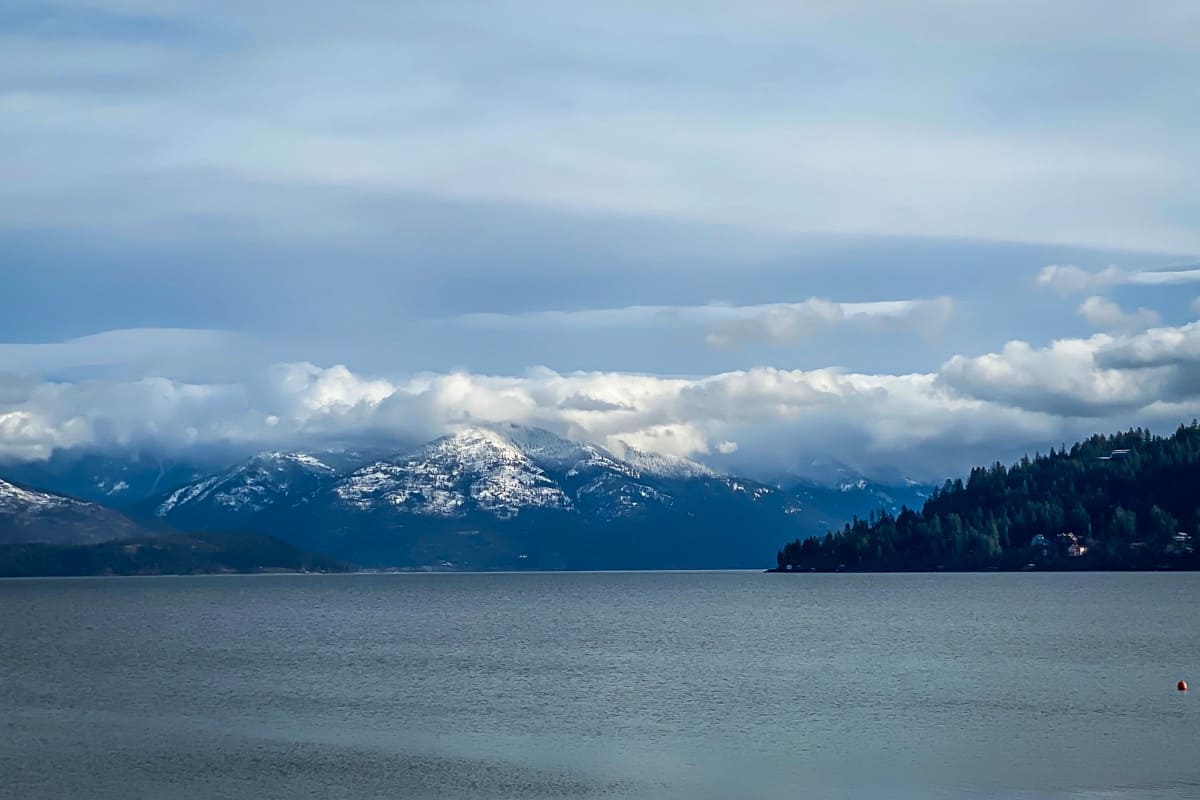 In the warmer months, walk on over to Sandpoint City Beach Park, which overlooks Lake Pend Oreille. Spend a day on the lake swimming, kayaking or paddleboarding. And if your budget allows for a splurge, you can try one of the many water sports that keep the lake buzzing.
In the winter, you can enjoy a nice walk along the trail absorbing the snow capped mountain peaks hugging the lake.The landscape is stunning at every season.
For lunch, make a reservation at Trinity at City Beach. We were hesitant to book a table at a restaurant in a Best Western Hotel as they aren't exactly known for their food scenes. The reviews are the best in the area and we were quite pleased with the service and surprisingly delicious food. The exquisite views took our breath away.
If you love to shop, get lost in a leisurely wander, gallery hunt, and be surrounded by nature, Sandpoint will surely exceed your expectations.
9. Pay a visit to Neighboring Spokane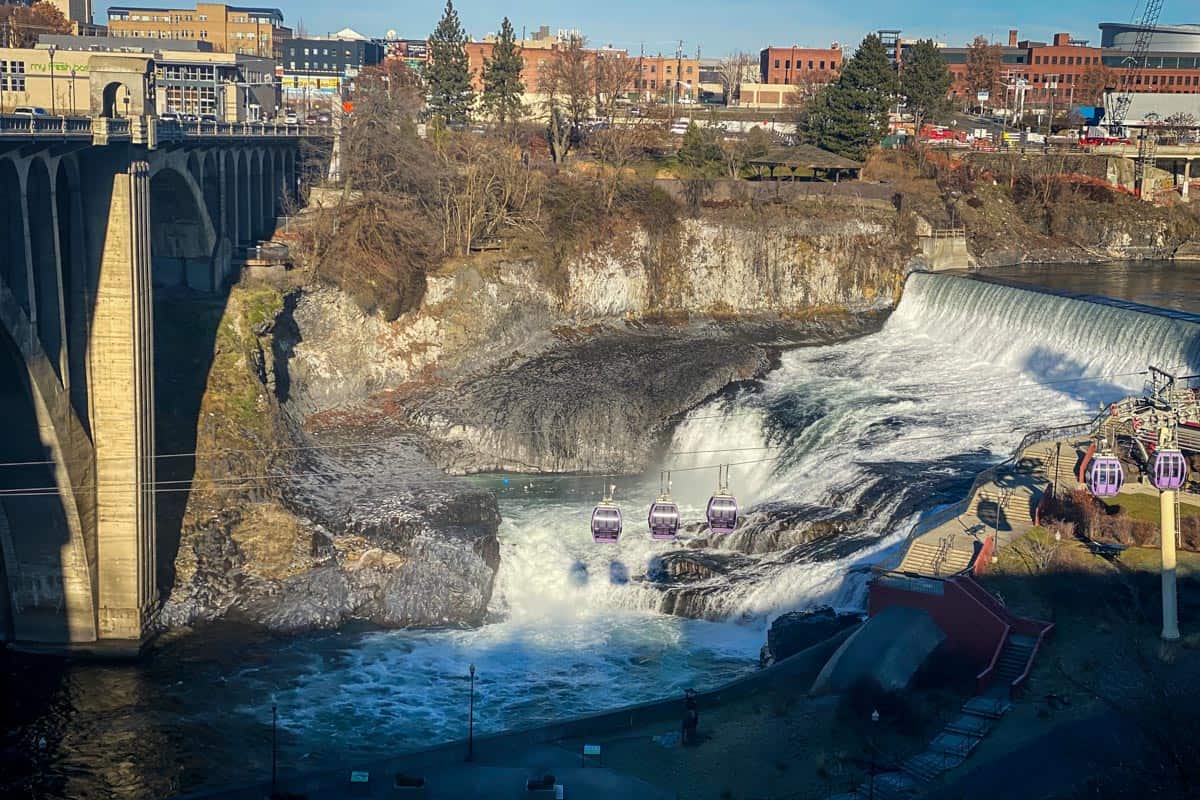 Only thirty minutes away by car, Spokane is a must visit while in Coeur D'Alene. Although its downtown shopping area is nothing to write home about, its waterfront park and über food scene makes this a wonderful city for a day trip.
In 2019 Spokane was ranked as the top ten best emerging food towns and has attracted many creative chefs to boost its culinary reputation. There are also plentiful hiking trails just outside of downtown for those choosing to bond with nature. Don't get deterred by the commercialized overload on Main Street. Instead, just drive right past it and enjoy the other wonderful offerings the city has to share!
Huntington Park is a delightful waterfront park in the heart of downtown with wonderful views of the Spokane Falls, some of the best waterfalls in Washington State. The falls run directly through the Monroe Street Bridge downtown. If you're up for a unique perspective and fun ride, jump into a gondola operated by Numerica Skyline for a fifteen minute excursion filled with dramatic views of the cascading waterfalls.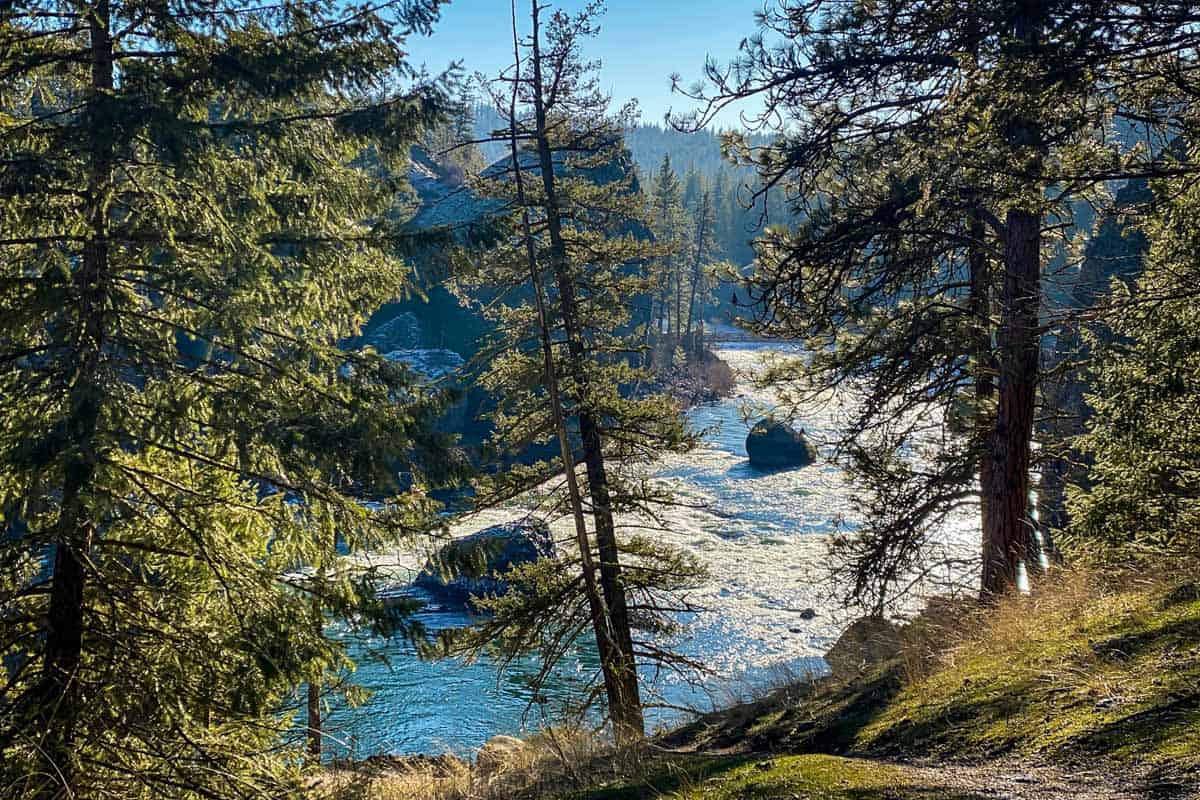 A five minute walk from Huntington Park is Riverfront Park which is probably one of the nicer parks we have yet to visit in a large city. The park has a large ice skating rink in the winter, a bunch of beautiful bronze sculptures, fantastic views of the Spokane River, a good vantage point of the city's countless bridges (17 of them last we counted!), free horse drawn carriage rides, and many well-kept paths to wander and explore with the Spokane River always in your sight.
To really absorb a taste of nature's wonders, drive nine miles outside of downtown Spokane into instant serenity mode on the trails of River Side Park. We opted for the two mile loop on the Bowl & Pitcher Trail which has an awesome wooden suspension bridge to cross at the start of the trail. The trail is fairly easy, well marked, and truly offers stunning views (mainly on the loop back as it hugs the river along the way). Gosh the Pacific Northwest is beautiful!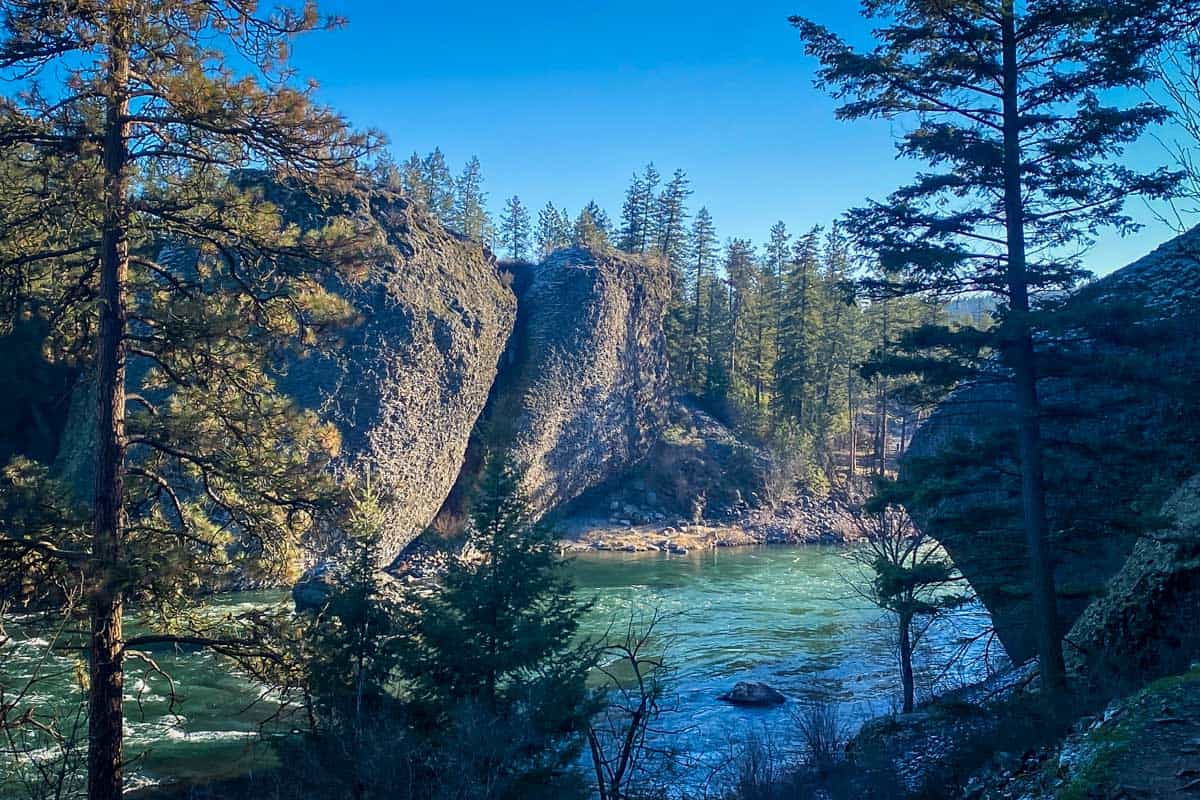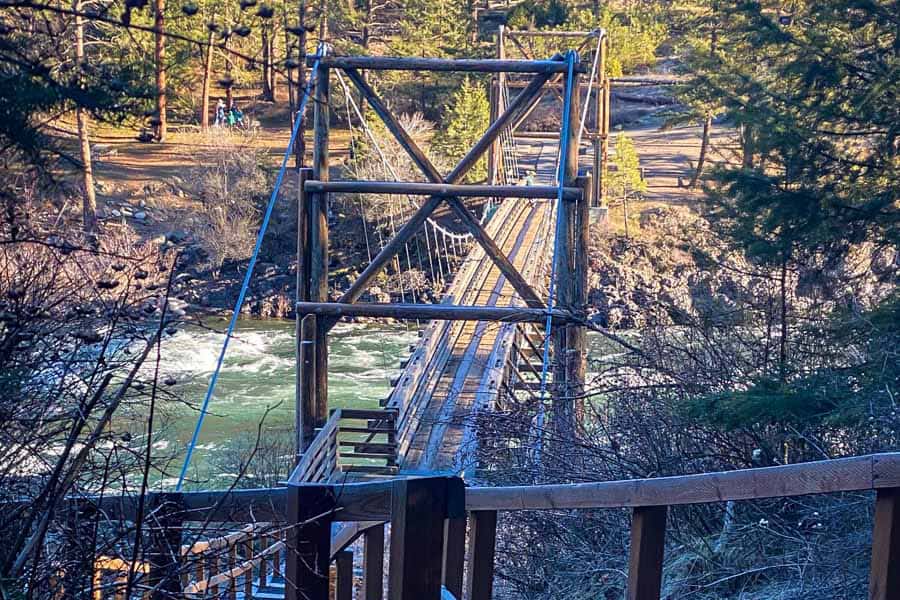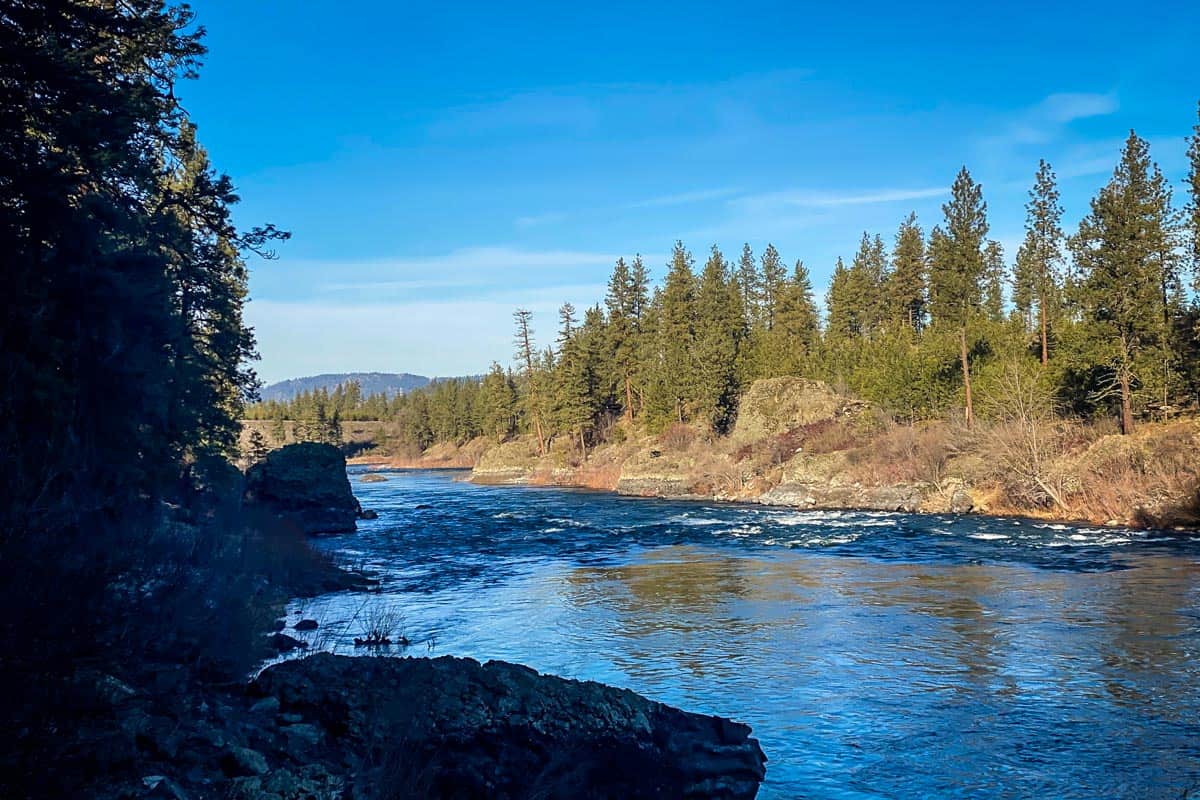 After you've worked up your appetite, you'll be ready to dive into the fantastic culinary scene. With all the delicious options of restaurants to choose from you'll need a few days dedicated to eating. Since visiting Spokane is a day trip suggestion, I'll focus on a couple of our favorite restaurants in the area.
Where to Eat in Spokane
The Flying Goat:

fantastic pizza with creative ingredient combinations that will knock your socks off.

Yards:

all day brunch menu in retro-diner atmosphere with great service and food.

Wild Sage Bistro:

an award-winning farm to table local favorite that perfectly prepares comfort foods in a fine dining environment.
Yards serves an all-day brunch menu in their retro chic environment planted in the posh neighborhood of Kendall Yards (did you figure out how it got its name yet?). My huevos rancheros were so delish that my son and husband couldn't keep their forks off my plate, despite the fact that they gobbled up their chicken po boy and fried chicken waffle entrees. We definitely recommend a meal here while in town.
Wine Tasting in Spokane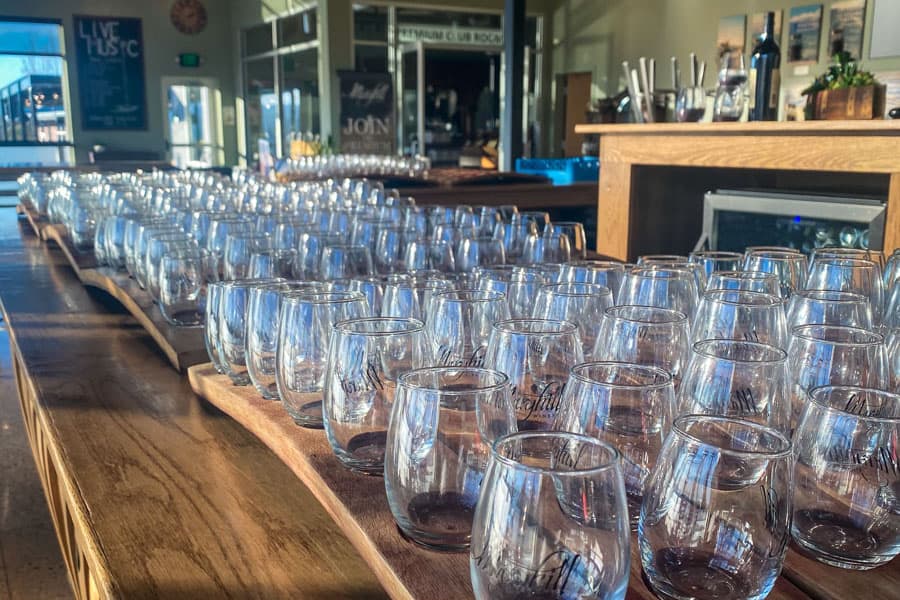 Start your vineyard hopping at Maryhill Winery, just across the street from Yards. It's a family operated winery with a classy interior that offers outdoor seating along the Spokane River. Maryhill Winery grows their grapes in the Willamette Valley and brings a 5,000 square foot tasting room to the heart of Spokane. They offer a myriad of affordable wines for every vinophile (ok, so maybe this isn't a word but it should be!)
Next, take a short drive to Overbluff Cellars and chat with Jerry, the friendly owner who loves to talk wine and fill glasses. The warm and cozy space is outfitted in a former warehouse with exposed bricks and barrels lining the floors. It has the inviting feel of a Spanish wine bar and reminded us of our visit to Barcelona a few years back. The conversation, atmosphere, and wine selection is so good you'll want to keep refilling but exercise your willpower – there's one more vineyard that you can't miss while in town…
Get ready to linger on a sprawling estate with breathtaking views at Arbor Crest Wine Cellars. Perched on a cliff, the romantic gardens and award winning wines come pretty close to a visit to Provence.
10. Trek through the scenic trails of Tubbs Hill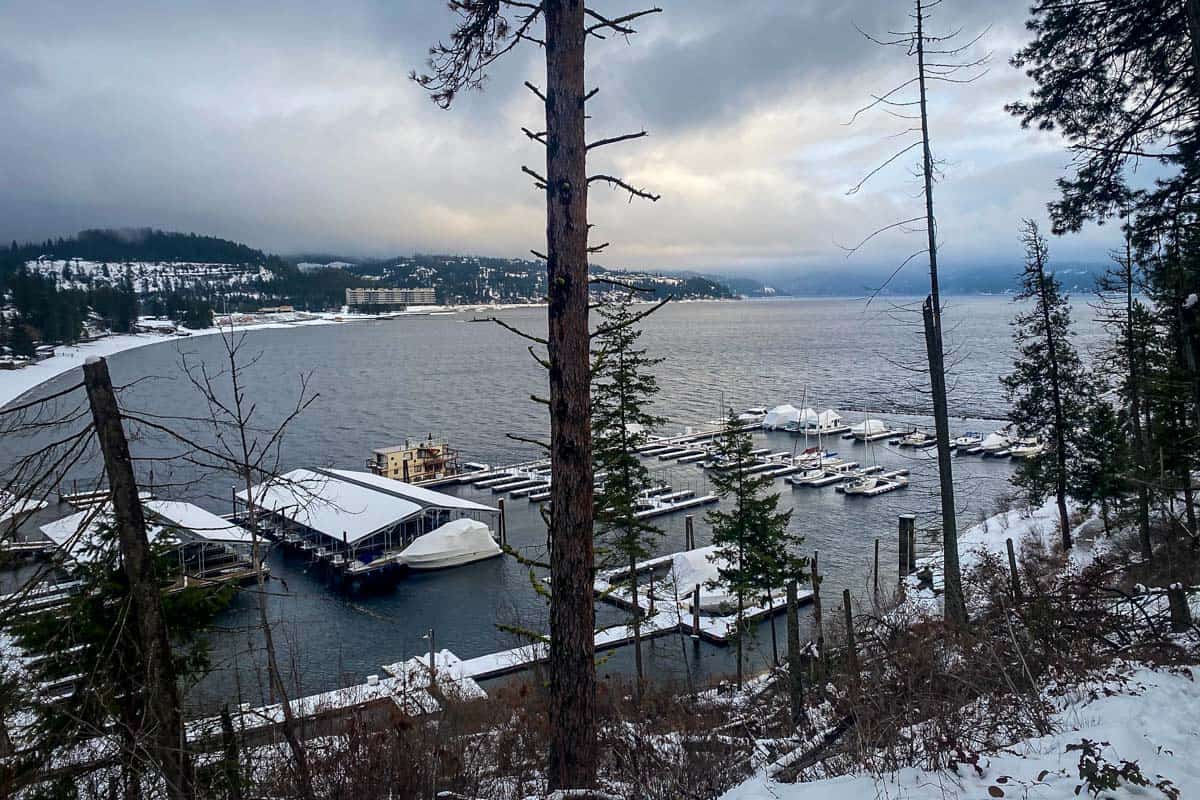 Right in the middle of downtown is the trailhead for this two mile, incredibly scenic loop that is equally gorgeous to hike in every season. Although more on the moderate level, with a 400 foot incline that may have you break a sweat, Tubbs Trail is breathtaking from start to finish. In fact, it's one of the top places for hiking in Idaho!
Along the way we shared the trail with a chicken, a turkey, and pretty epic views of Lake Coeur d'Alene.
Tip: if you're looking for Mudgy and Millie you may bump into them along the way depending on the route you take.
11. Take a scenic boat cruise on Lake Coeur d'Alene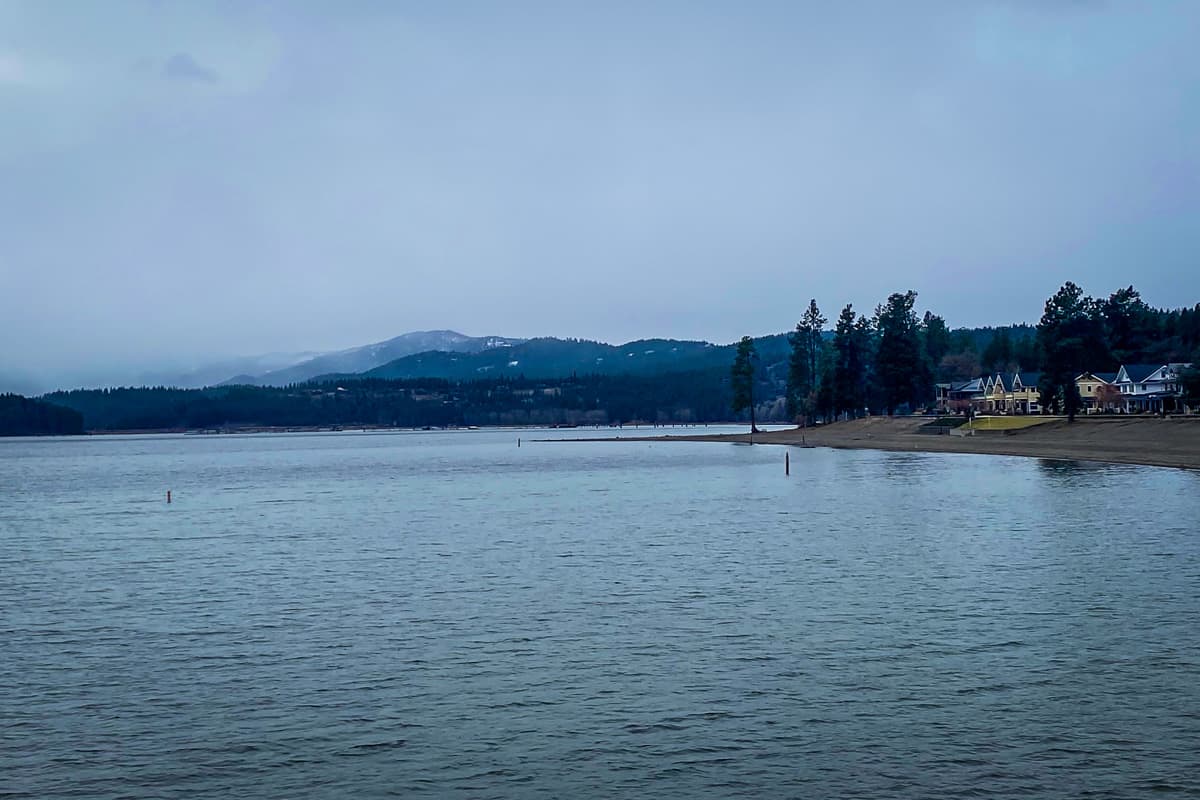 Lake Coeur d'Alene Cruises offer several year-round scenic lakeside tours. From spectacular sunset dinner cruises to Sunday brunch sails to Bald Eagle and wildlife sightings, there is a cruise for everyone. They even have a hot chocolate cruise! And before you ask, yes, you can order a spiked version. This cruise line has thought of it all!
During the holiday season, pre-book tickets and take a journey to the North Pole. This magical experience will take you through 250 holiday light displays featuring millions of twinkling lights and ends with a fantastic fireworks display. This winter ride sells out fast!
12. Plan an adventure with ROW Adventure Center on Lake Coeur d'Alene
Paddle through paradise with what National Geographic calls one of the "Best Adventure Travel Companies on Earth". Kayak through the crystal clear waters as ROW Adventure's knowledgeable guides point out wildlife and load you up with tons of trivia of the region's history. This four hour tour will leave you exhilarated and in awe of nature's beauty. If you can't resist the pristine waters, take a swim to cool off once returning to shore.
For those of you who prefer a faster pace down some racing rapids book one of ROW's many exhilarating rapid rides catered to all levels through North America's rafting Mecca. ROW offers white water adventures that range from a day trip up to a full week's worth of high-energy fun in the sun.
13. Drive the Lake Coeur d'Alene Scenic Byway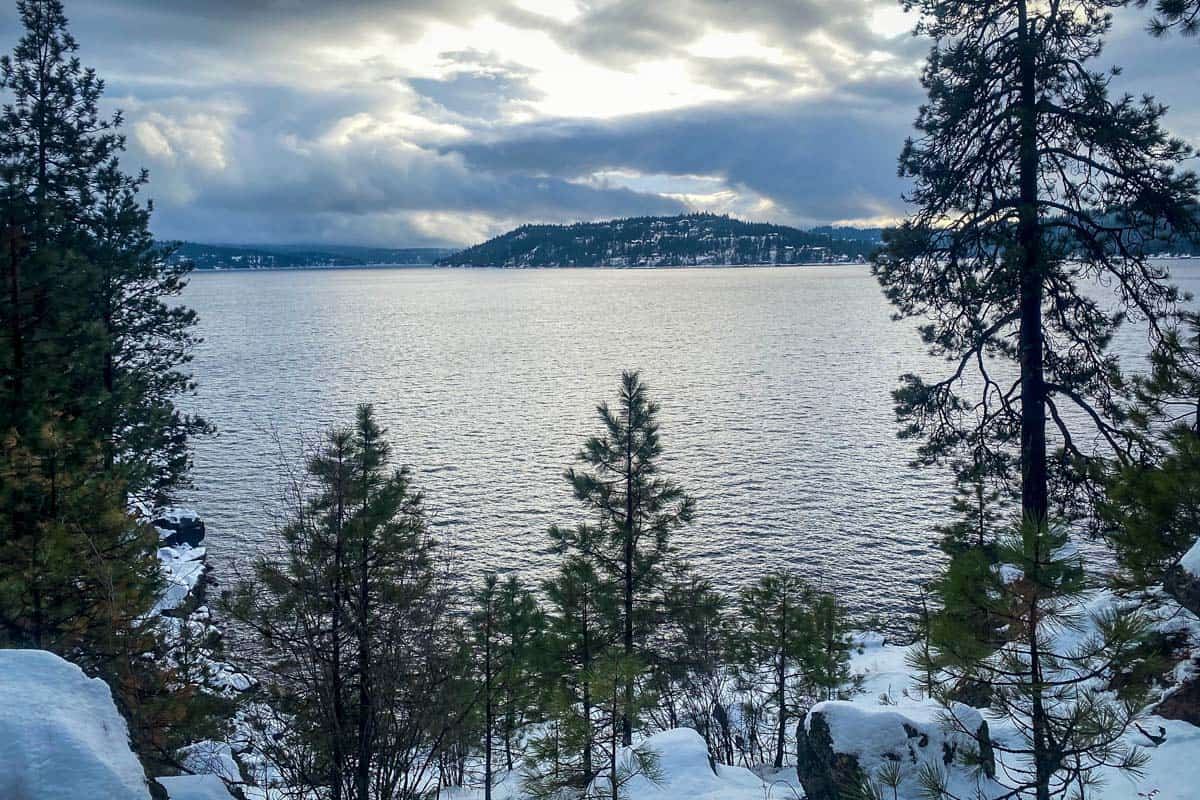 Set aside a couple of hours to drive through 26 miles of picturesque perfection that will take you through breathtaking landscapes, wildlife sightings, and charming towns. Eagle watching is at its peak in December and January but you're certain to come close to other cute critters throughout the year.
Make a stop at Mineral Ridge Trail at Beauty Bay to move your legs along the 3.3-mile loop hike that delivers outstanding views of Lake Coeur d'Alene. The 700-foot elevation gain will reward you the most spectacular views of the lake that will be sure to make your Instagram feed explode.
Next, download this checklist of birds that are native to the area and drive over to Thompson Lake birding station, in the town of Harrison, with binoculars in hand and see how many feathered friends you are lucky enough to spot.
Now that you've worked up an appetite grab a bite at one of the many dude-style eateries in Harrison.
The Cycle Haus Bikes & Brews is a local favorite with a German twist that serves coffee, beer, and a delicious menu selection in a great outdoor picnic table seating environment. Make sure to dive into their famous Bavarian pretzel that's supremely fluffy and perfectly cracked. And if you're in town on a weekend, stop by for their Acoustic Sundays for fantastic eats and tunes.
Now that you've refueled, rent a bike at their bike shop and burn off those calories along the many trails that will take you over bridges, through forests, and along the lake. Picturesque panormas, birds, bites and bikes. A perfect day indeed.
14. Experience the magic of Coeur d'Alene Resort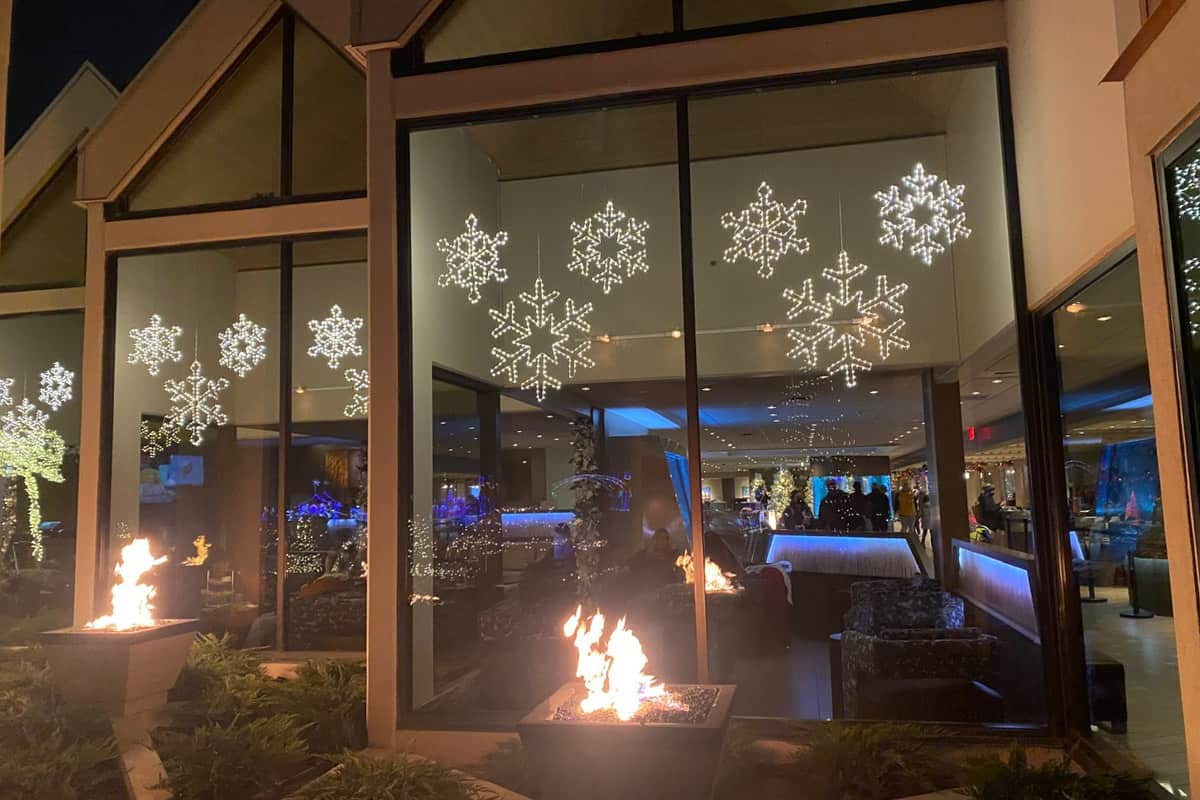 The Coeur d'Alene Resort is an upscale hotel that overlooks the town's alpine lake. And is an extremely popular lodging choice for those visiting the area who want dazzling views, an easy walk to downtown Coeur D'Alene, and the amenities a full service hotel offers. If you're not planning on booking a stay here, check it out anyway. There is lots to do at this resort.
In December, Coeur d'Alene Resort is well-known for its annual holiday light show ceremony that draws thousands of people who gasp in delight when the first lights of the season are turned on.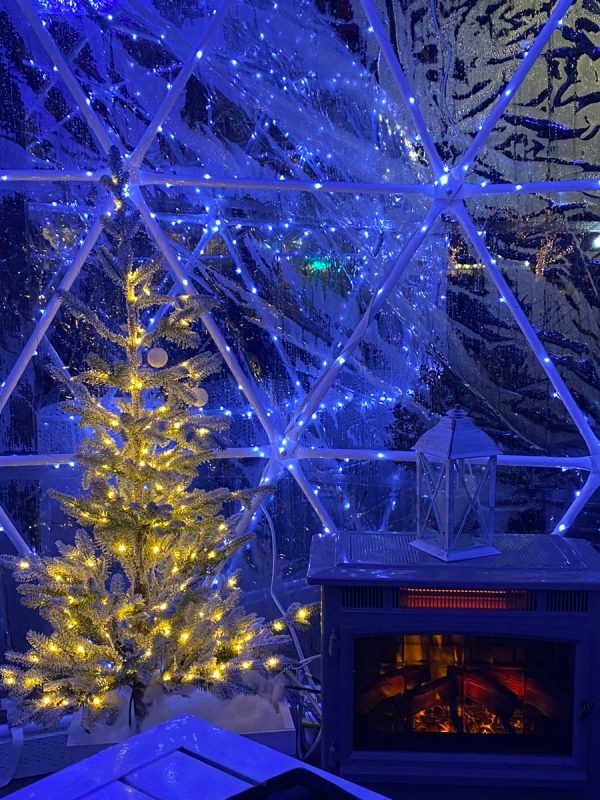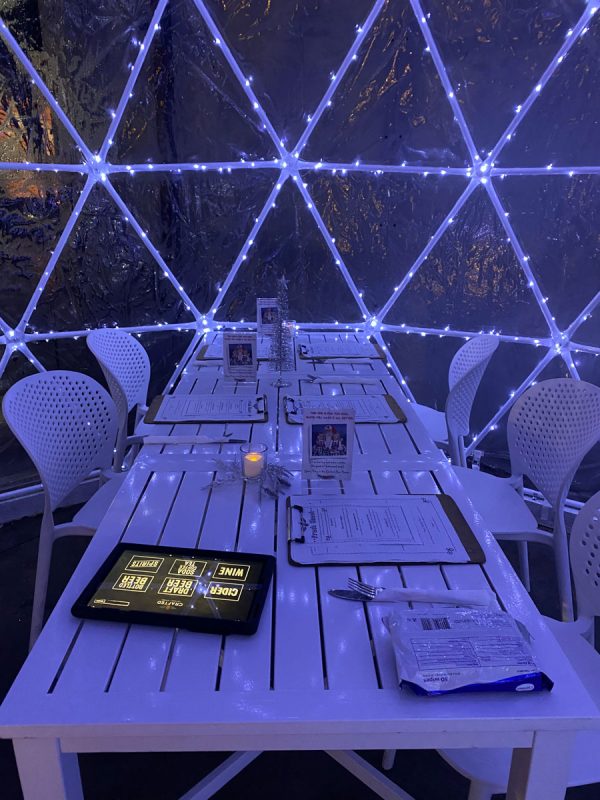 In the winter, the resort converts the outdoor space of Whispering Lodge, their bar, into a winter paradise. Lit up igloos offering private dining while overlooking the lake. They come with a $75 reservation fee and $150 food spending minimum but hey, how often do you get to eat in an igloo?
Don't just come here in the winter though, the resort is a destination any time of year.
During the summer when the lake comes alive, there are tons of water activities that can be booked directly through the hotel. In warmer months you can also enjoy a walk on the world's largest floating boardwalk.
Coeur d'Alene Resort is simply a great option for lodging, dining, cocktail sipping, and lakeside fun.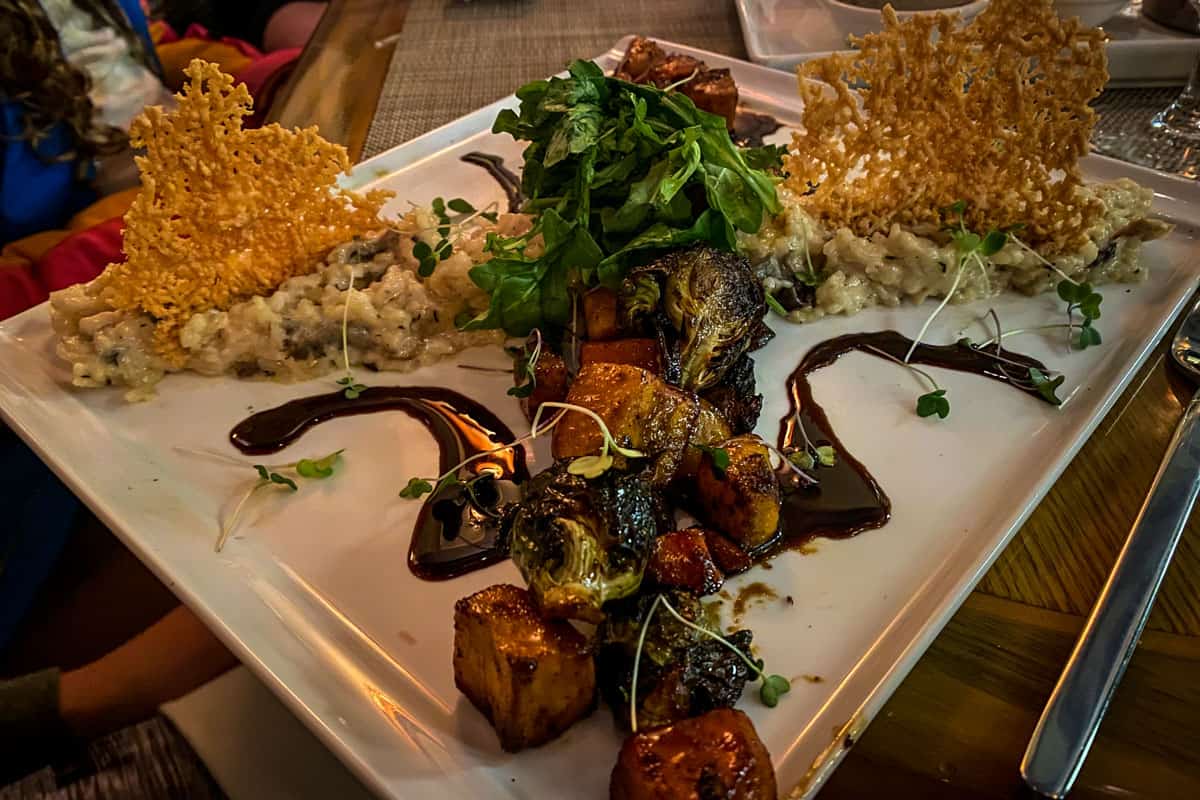 On the seventh floor of the hotel awaits an elegant, fine dining restaurant with great fare, service and views. Although a bit on the pricey side, Beverly's draws many who come to celebrate a milestone. The restaurant helps celebrate birthdays by bringing out a huge roll of blue cotton candy topped with a sparkle candle. Underneath the sugar ball is a scoop of vanilla ice-cream. Upon seeing this spectacle, I kinda wished it was my birthday too!
The whole family thoroughly enjoyed the ahi poke, fried calamari, Caesar salad, truffle fries, mushroom risotto and burgers that we ordered. Definitely add this to your list of restaurants to dine in while in the area. It'll give you a good reason to ditch the sneakers and put on a nice pair of shoes.
15. Learn something new at the Museum of North Idaho
History buffs will love the well curated exhibits in this museum. From information on the 1910 fire that destroyed millions of acres in Idaho to records of Nordic influences in the region, the Museum of North Idaho delivers a comprehensive account of Coeur d"Alene's history.
I always love gaining a deeper understanding of the places I explore and visiting the museum was one great way to learn loads of facts about the region.

Where to Stay in Coeur d'Alene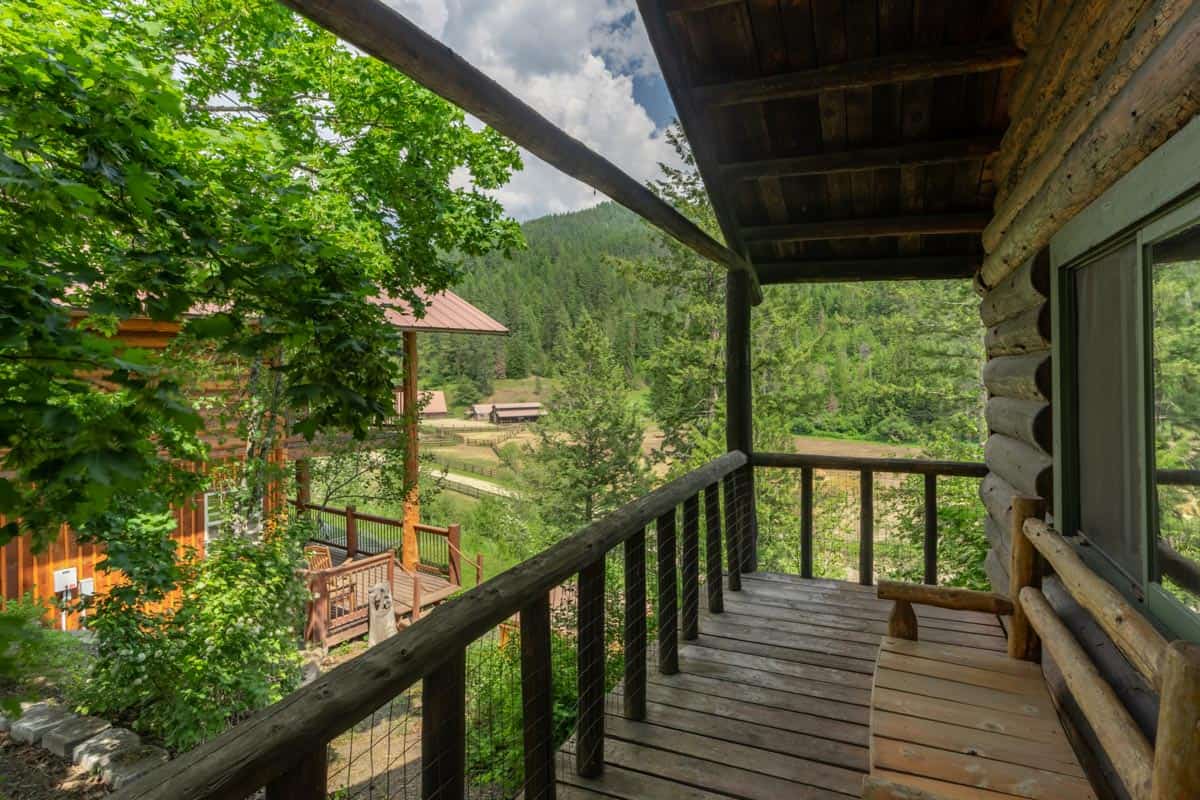 Red Horse Mountain Ranch is an all-inclusive dude ranch with archery, horseback riding, ziplining, kayaking tours, mountain biking, hiking, golf and activities galore! Day passes to use their facilities are also available.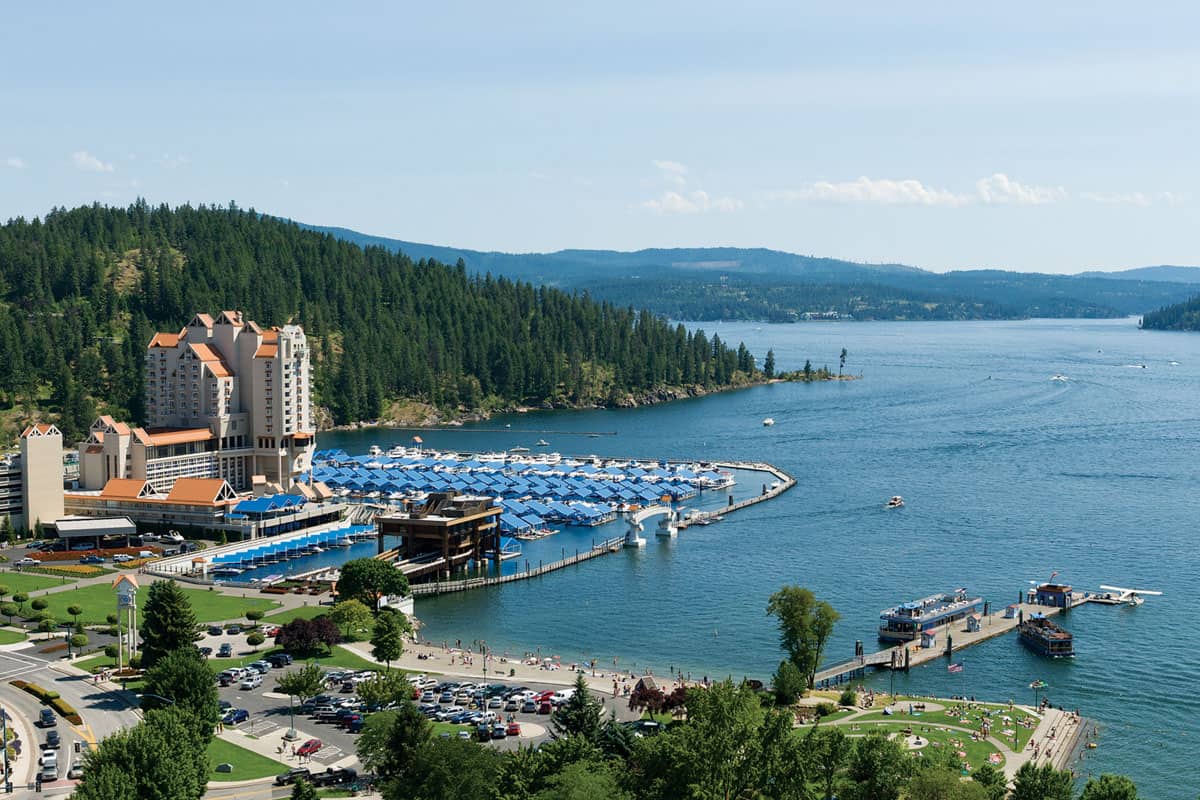 The Coeur d'Alene Resort is a full service resort offering upscale amenities such as the world's only floating green for golf enthusiasts, and a lake front infinity pool. A popular logging option for those who aren't on a budget, this resort has everything you need for a relaxing and adventurous vacation and it's just steps from downtown.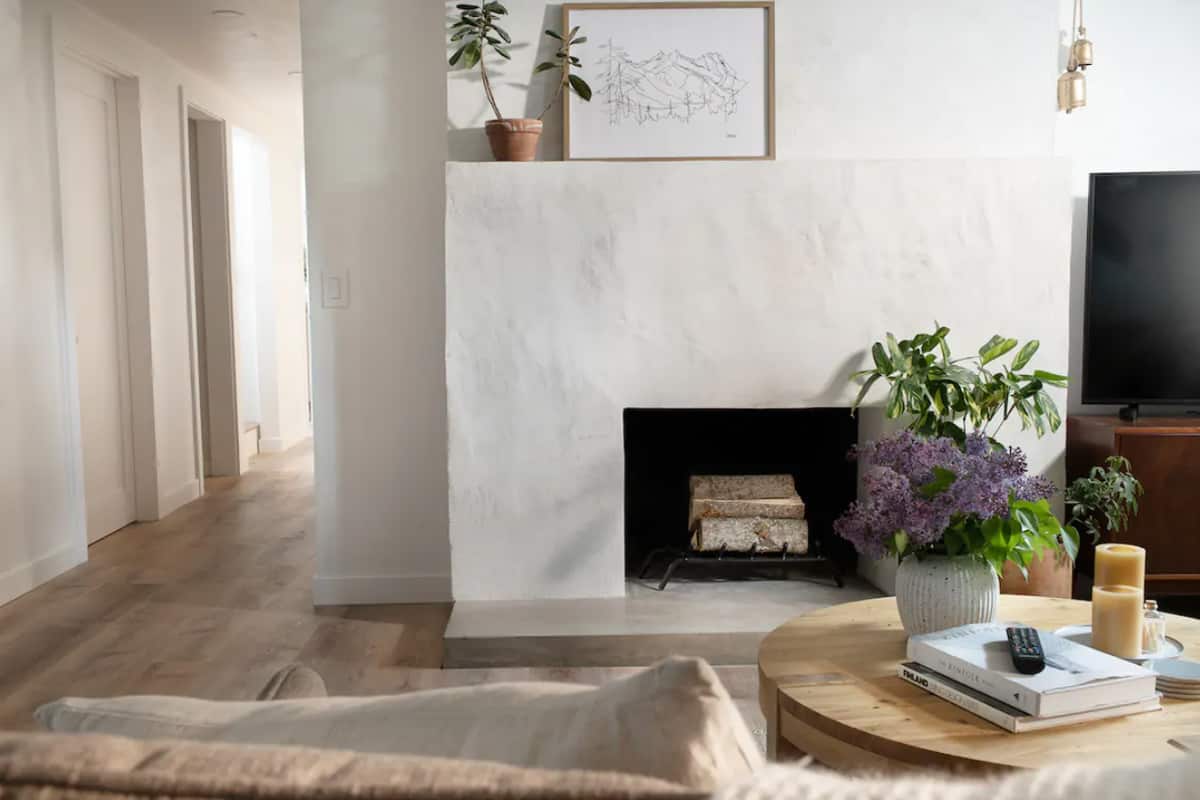 Airbnb: Mid-Century Bungalow – This 5-star reviewed space on Airbnb is the perfect Coeur d'Alene retreat for couples or a small family. The newly remodeled apartment is beautifully decorated and includes breakfast and bicycles with your stay.
Where to Eat in Coeur d'Alene
Beverly's:

An upscale establishment with stunning lake food and a delicious menu of American cuisine.

Crafted:

In the winter rent their outdoor, private igloos for a fun dinner experience paired with a delicious menu, including several vegetarian items.

Bardenay:

America's first restaurant distillery serves well-balanced handcrafted cocktails and fantastic Northwest cuisine.

Whispers Lodge

: Located outdoors at The Coeur d'Alene Resort, enjoy drinks and bites in your very own igloo on the lake with breathtaking Lake Coeur d'Alene views. 21+ only.

Honey Bee Eatery & Social Club: Grab cocktails concocted by their award-winning bartenders and small bites in their downstairs sexy Social Club. Check their events page.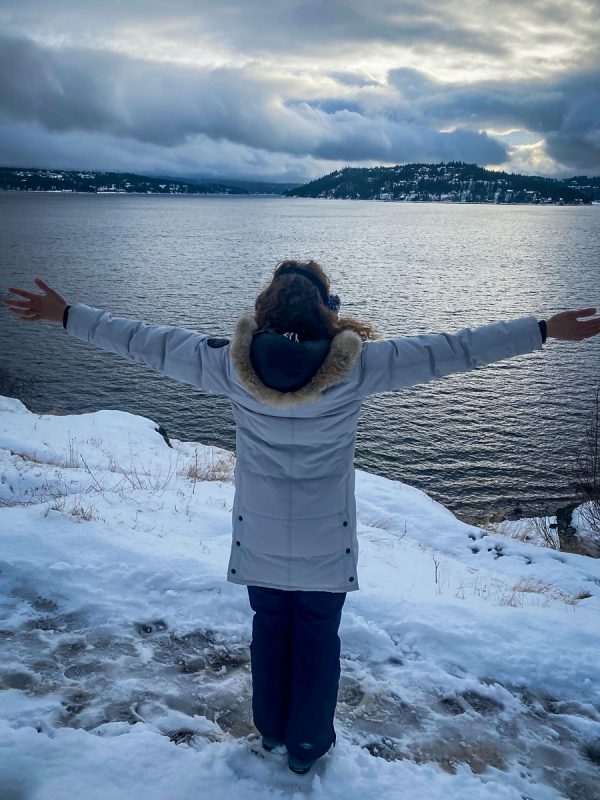 Liat and her family of 5 left NYC in 2020 to hit the road and explore our beautiful country. Refusing to be locked up in their Manhattan apartment during the pandemic, they packed their cars to explore the great outdoors. From waterfalls, to deserts, to mountains and seas- they've (almost) seen it all! Join Liat on her mental and physical race through life as she aims to slow down into strolling mode and learn some important lessons along the way with her blog: Sunday Strolling.

You may also like…
Save this article on Pinterest for later!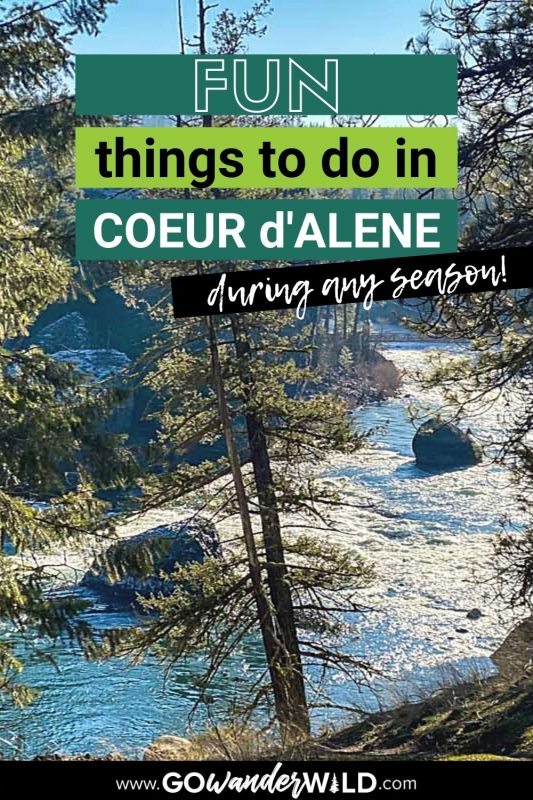 We want to hear from you!
Have you ever been to Coeur d'Alene? Is there anything you think this list is missing? Or do you now want to add this place to your bucketlist after reading? Let us know your thoughts below!