From grilled fruit kabobs and single-portion apple crisps to homemade Pop Tarts and even donuts, campfire desserts have come a very long way from the days of s'mores. We've rounded up some innovative recipes, each of them using basic pantry staples and equipment you likely already have in your camping arsenal! Who's hungry?!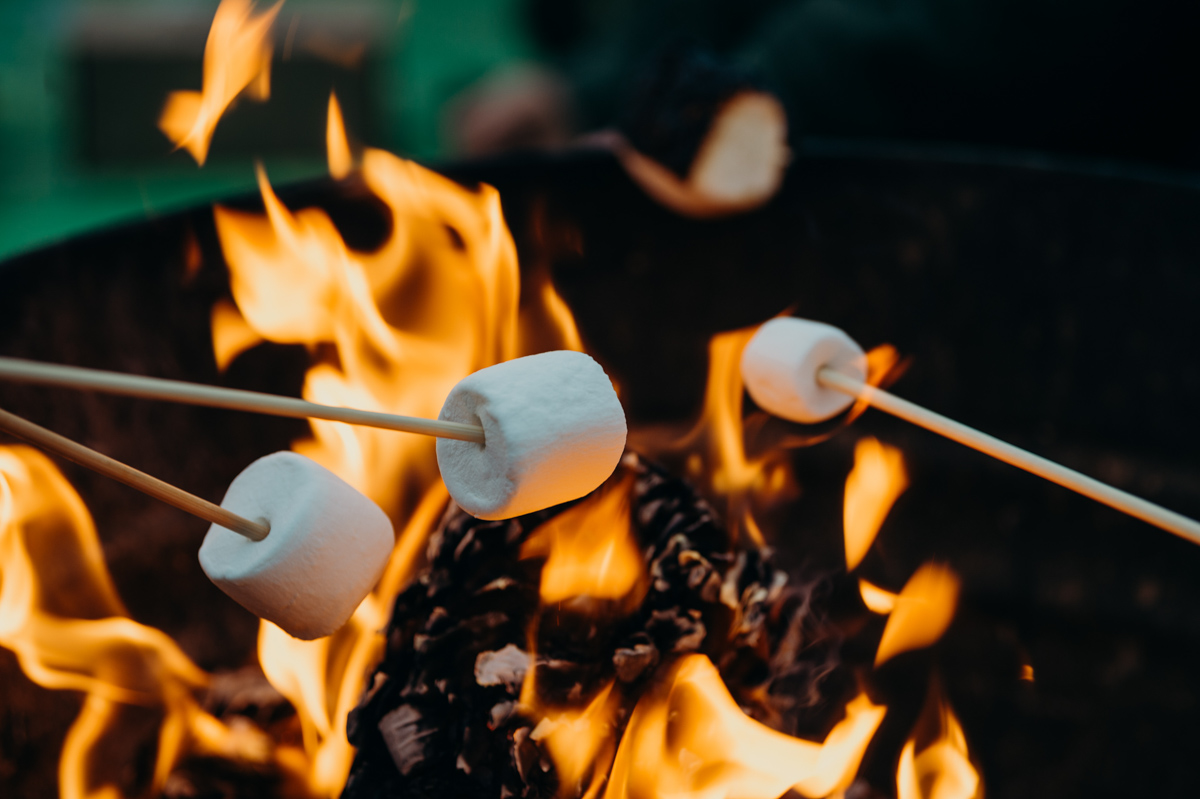 Everyone knows that food simply tastes better when it's cooked over a campfire. It's science. This seems to be especially true when it comes to campfire desserts.
Take something already delicious and decadent, then make it perfectly gooey and warm (and typically messy; it's part of the experience!) over a campfire and boom! — pure magic.
We're not just talking about s'mores here. Campfire desserts go way beyond chocolate and marshmallows! To help make your next camping trip a little "sweeter," here are some delicious dessert recipes you can try on your next camping trip.
1. S'mores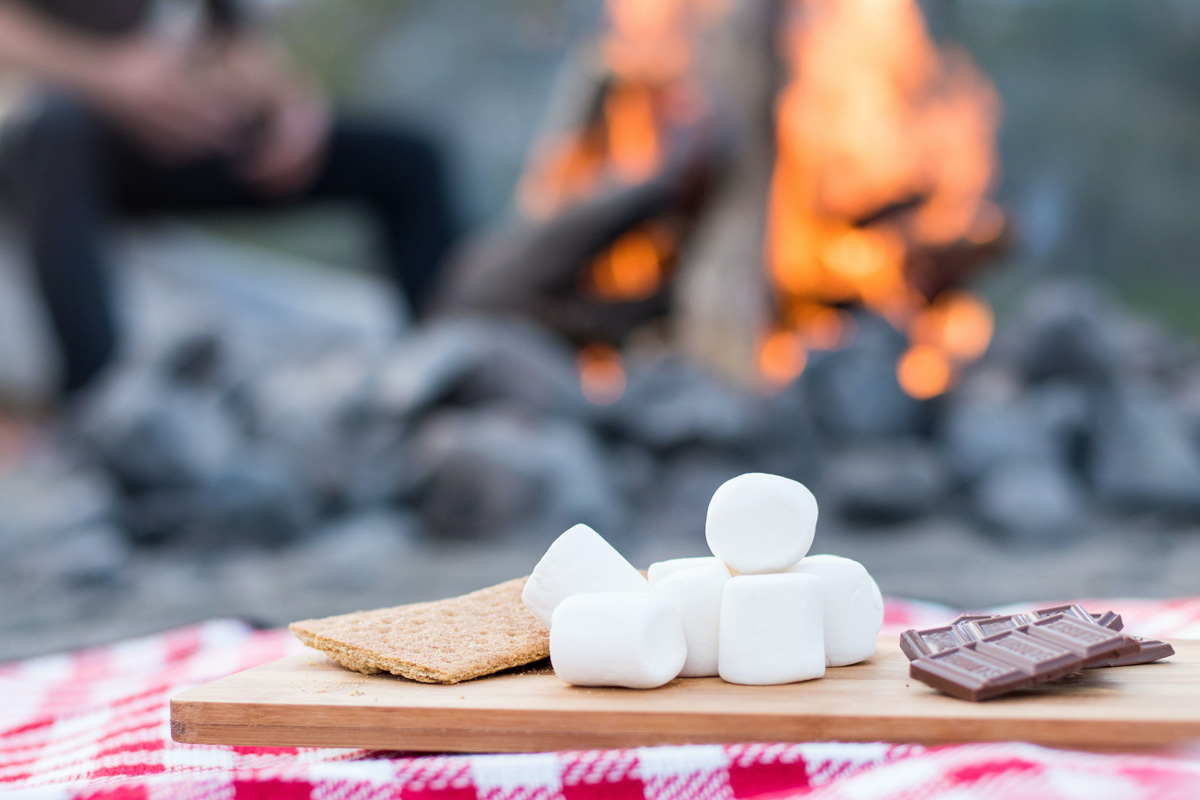 We can't possibly kick off a list of campfire desserts without talking about the undisputed king: s'mores!
In our humble opinion, there's really no wrong way to s'more. Having said that, we do love to switch it up with variations sometimes.
Try using Fudge Stripe cookies instead of graham crackers, adding Nutella or peanut butter to your base, or using Reese's cups or Rolos in place of Hershey's bars.
2. Campfire S'mores Dip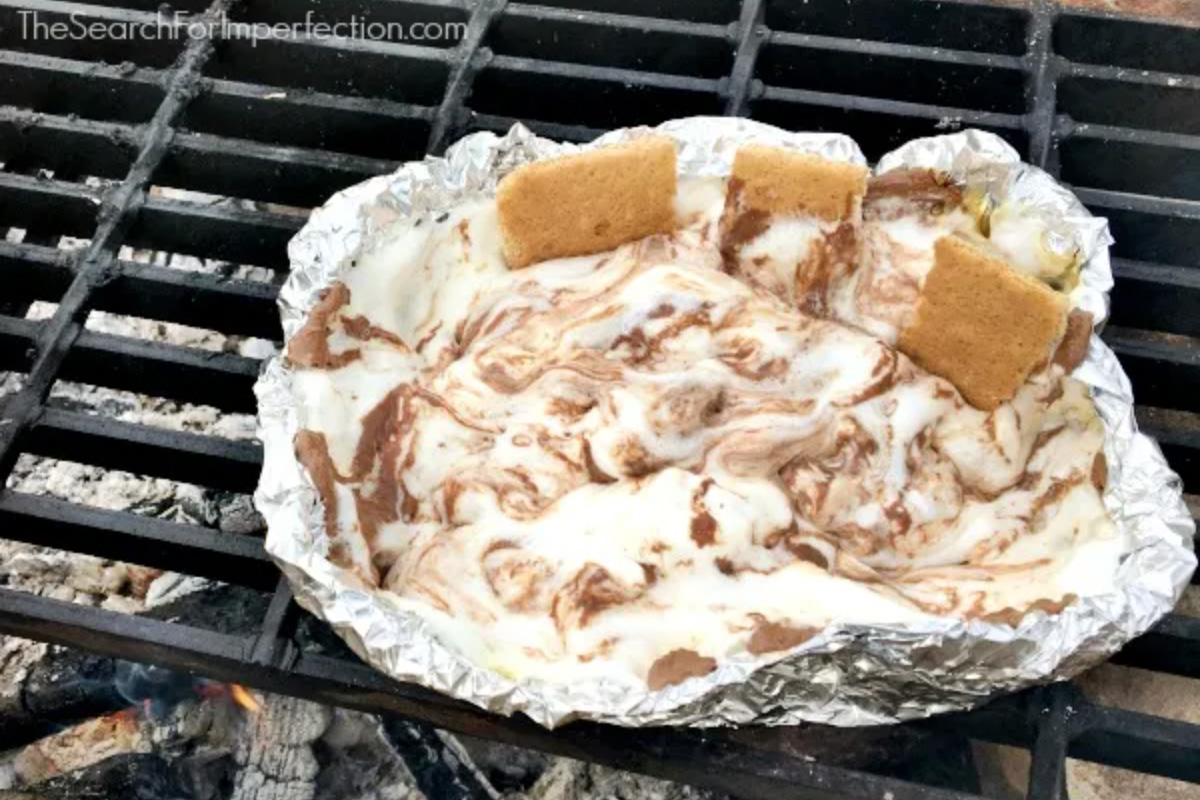 As beloved as s'mores are, sometimes they're not the most practical. Okay, s'more are never practical, but you know what we mean!
There are times you may not want to deal with all the ingredients, making sure everyone has a stick, or waiting around for your marshmallow to get perfectly toasted.
Enter s'mores dip. This magical campfire dessert is all the goodness of s'mores, but literally none of the work. Dump everything into a foil packet, cook over the fire until gooey, then use graham crackers as "chips" to dip, and voila!
3. Campfire Dessert Cones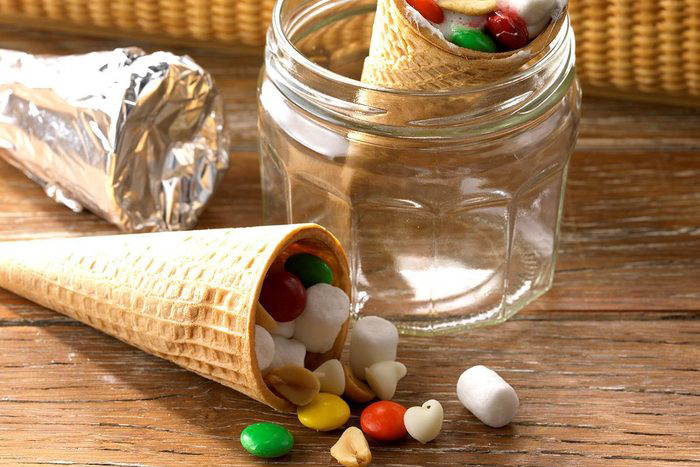 With fun ingredients and endless customizable options, this is sure to become one of your favorite go-to campfire desserts.
Simply fill ice cream cones (the "sugar cone" type works best) with things like mini marshmallows, peanuts, and M&Ms or Reese's Pieces. Wrap your cones in foil and let them cook over the fire until everything is gooey.
4. Apple Crisp Foil Packets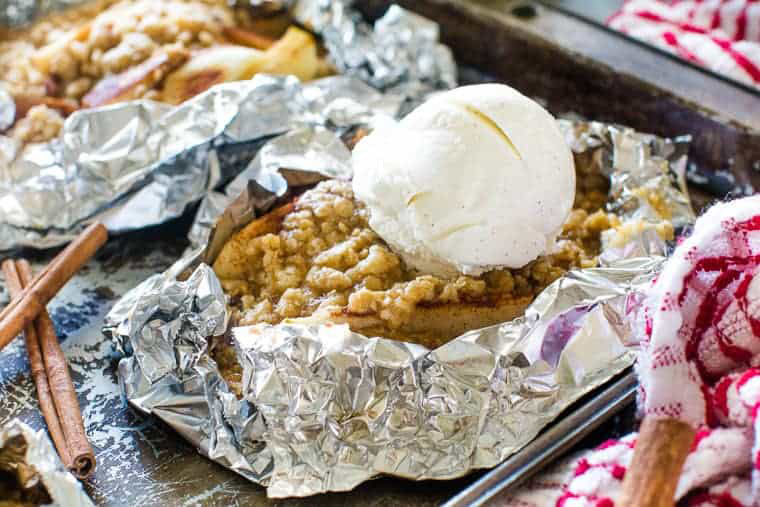 Everyone loves classic, comforting apple pie. Thanks to this creative apple crisp recipe, you can enjoy those beloved, familiar flavors as a campfire dessert without much prep or cleanup!
Pro tip: bring a can of whipped cream to substitute for vanilla ice cream. It's far easier to transport and store and adds that perfect creaminess!
5. Peach Cobbler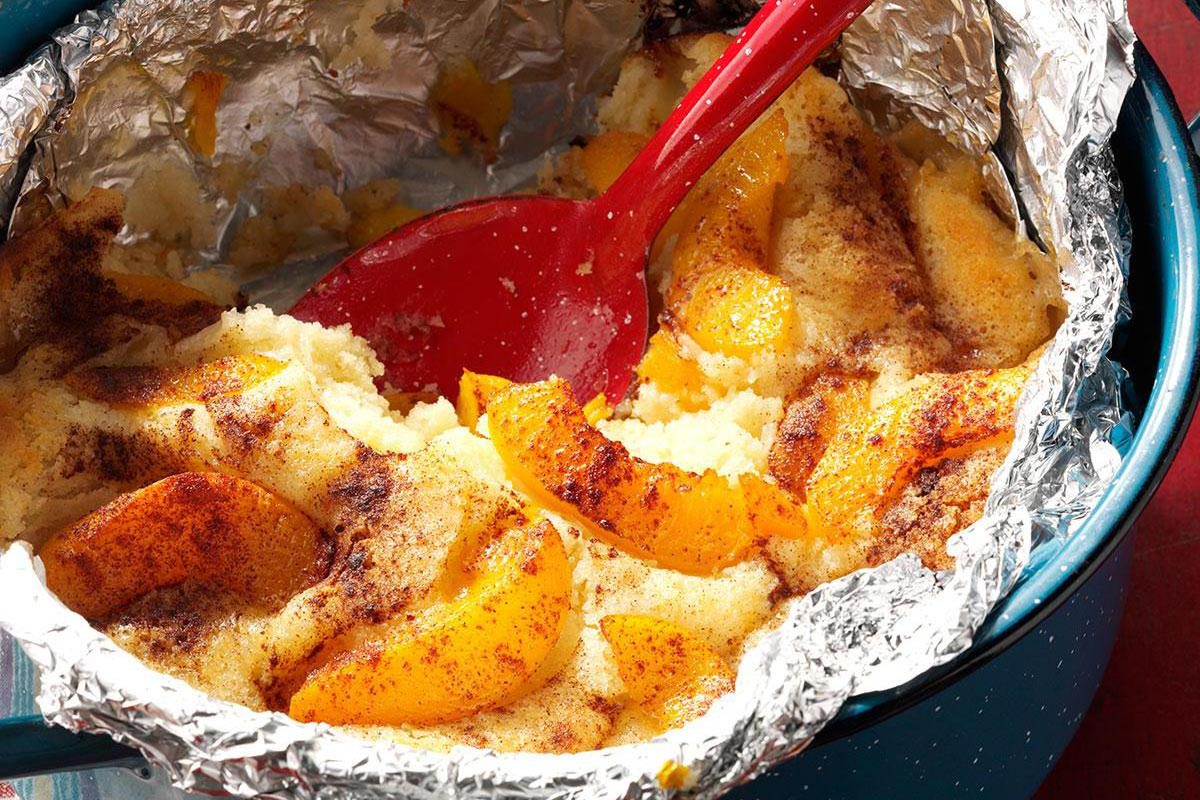 Another warm-weather classic bursting with comforting flavors, peach cobbler (or any fruit cobbler, for that matter — try berries, cherries, or a combination!) lends itself well to a campfire dessert.
The simple ingredients essentially get dumped into a Dutch oven, then cooked over the fire for about an hour. Like our apple crisp suggestion above, don't forget the whipped cream!
Psst! Save this list of camping breakfast ideas for your next camping trip!
6. Campfire Cinnamon Rolls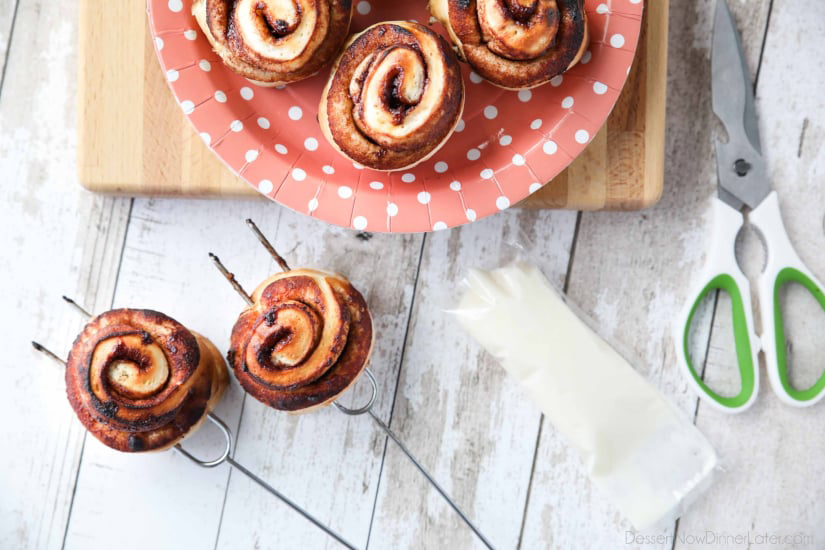 Some might argue that cinnamon rolls don't technically count for campfire desserts, but we beg to differ. After all, they're sweet, gooey, and unquestionably qualify as a treat. Sounds like dessert to us!
For this super-simple dessert, bring store-bought cinnamon rolls and cook them over the fire in one of two ways.
You can either arrange them in a cast-iron skillet or Dutch oven, then place directly in the coals, or skewer the cold cinnamon rolls onto sticks and "roast" them over the flames just like you would do with s'mores!
7. S'more Nachos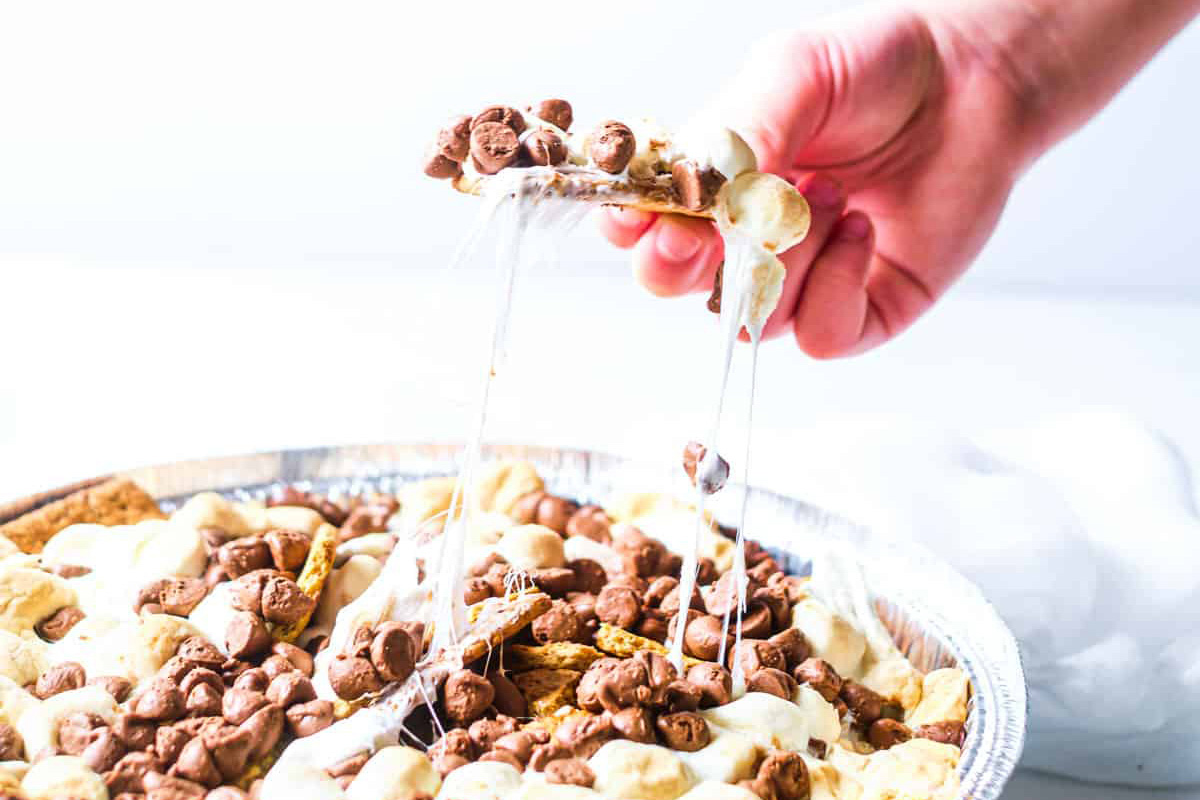 If you want to save time and make s'mores for a crowd (or just want to expand your repertoire of campfire desserts and you're up for trying something new!), s'more nachos are a must. Simply layer all the classic ingredients in a disposable tin tray and cook over the fire until gooey!
8. Baked Apples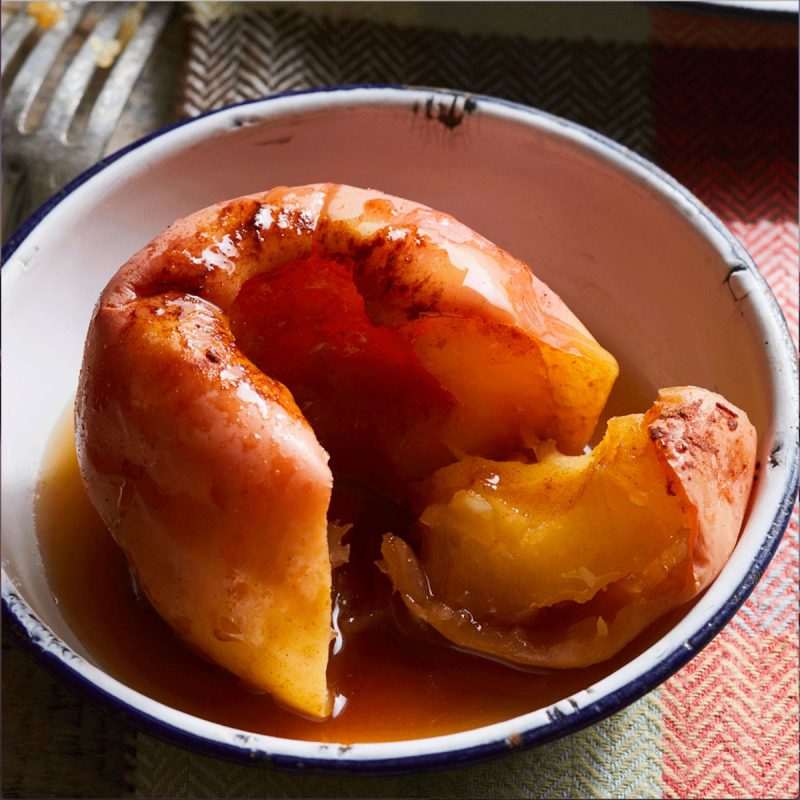 This delicious treat is one of the easiest campfire desserts of all time. Core whole apples, fill with a mixture of cinnamon and brown sugar (and nuts or raisins if you prefer!), then wrap in foil and cook directly in the coals for about 10 minutes or until soft.
9. Campfire Eclairs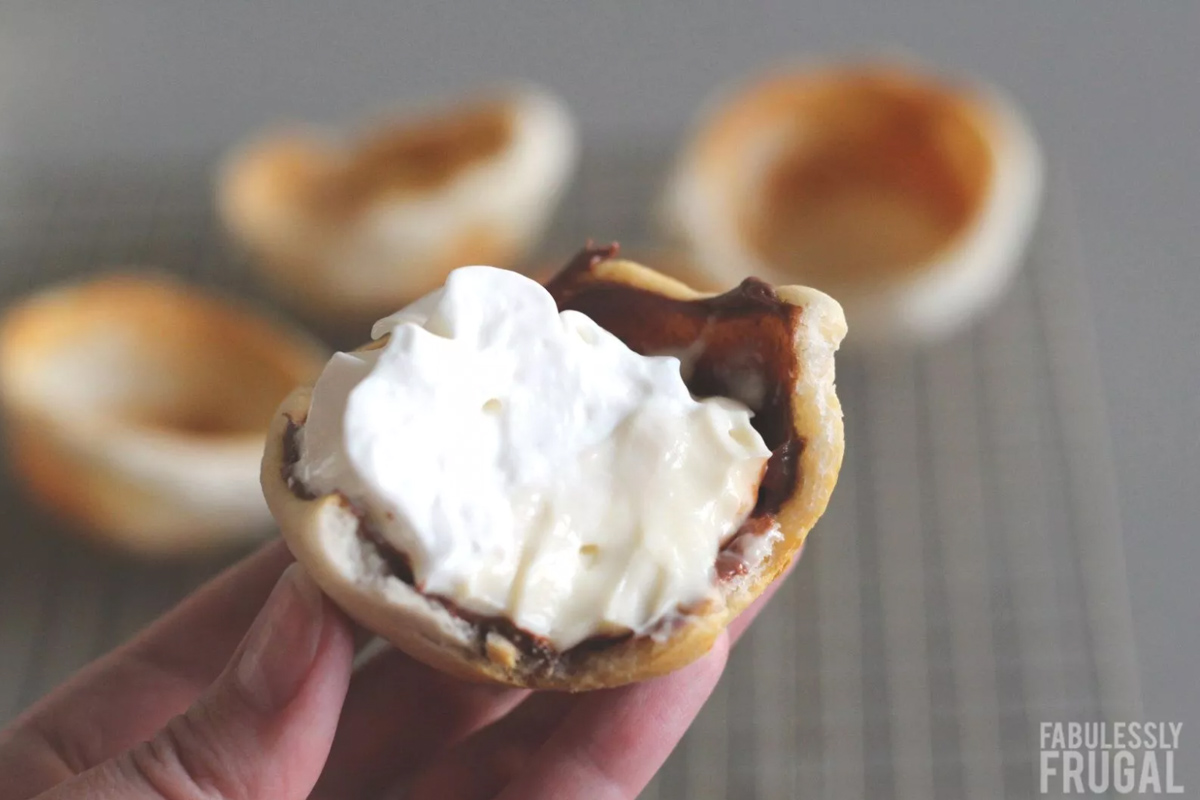 We're not necessarily saying we have a favorite on this list of campfire desserts, but if we did, it would have to be these eclairs! Mostly because, who the heck would ever associate deliciously chocolatey, creamy eclairs with camping?!
Cleverly using modified skewers to bake the "dough" into little cups makes these eclairs as simple as can be. Then at the end (the best part!), fill them with whatever you want! Some of our favorites include pudding, whipped cream, and Nutella.
10. Tin Foil Monkey Bread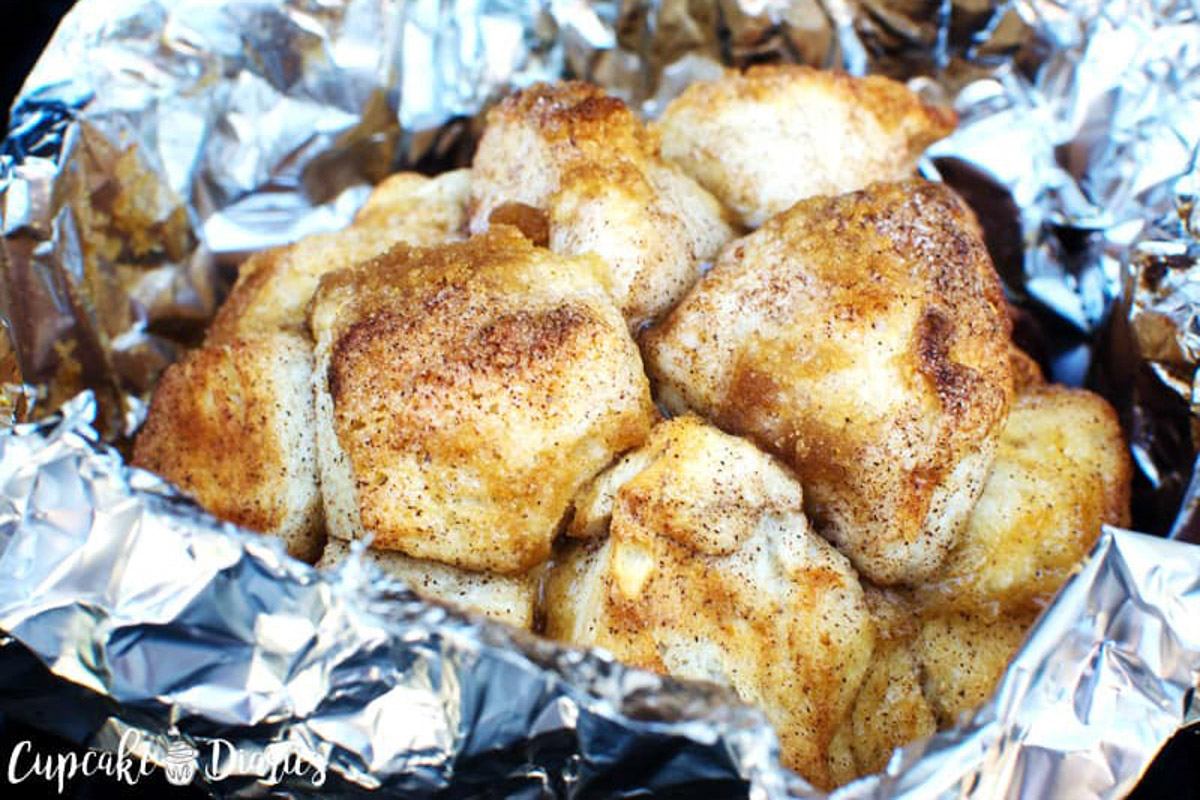 Add this delicious treat to the "foil packet camping desserts" category. Pull-apart monkey bread seems fancy but is actually oh so simple, thanks to refrigerated biscuits. You can even save a step and combine the sugar and cinnamon ahead of time!
11. Campfire Donuts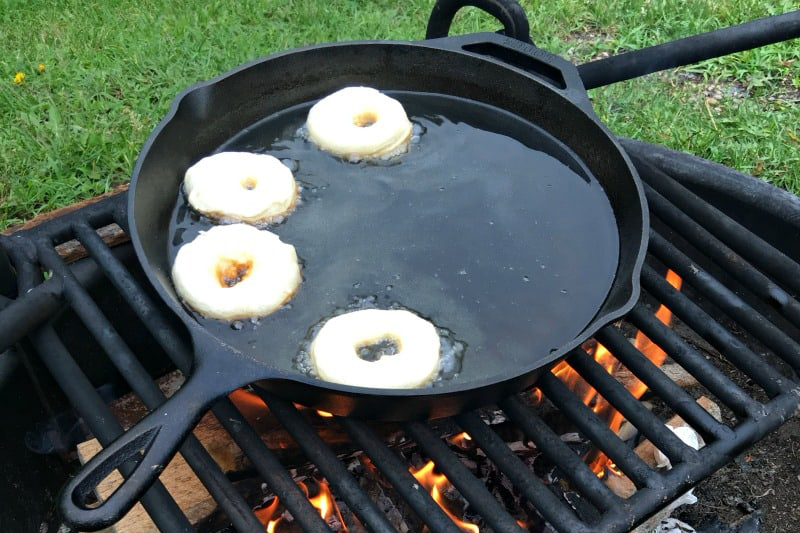 Just like campfire eclairs, donuts aren't something that most of us generally think of as camping food…which is exactly why it's one of our personal favorite camping desserts! These cute treats are shockingly easy to make, using canned biscuits and cinnamon sugar.
Tip: make sure your oil is very hot before adding the dough for the most authentic-tasting donuts.
12. Dump Cake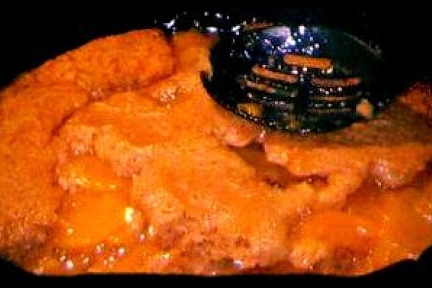 This fun, old-fashioned cake recipe is super easy to customize based on your group's tastes. Swap out the flavors of the cake mix, soda, or pie filling, then mix and match to find your favorite combos!
13. Dutch Oven Brownies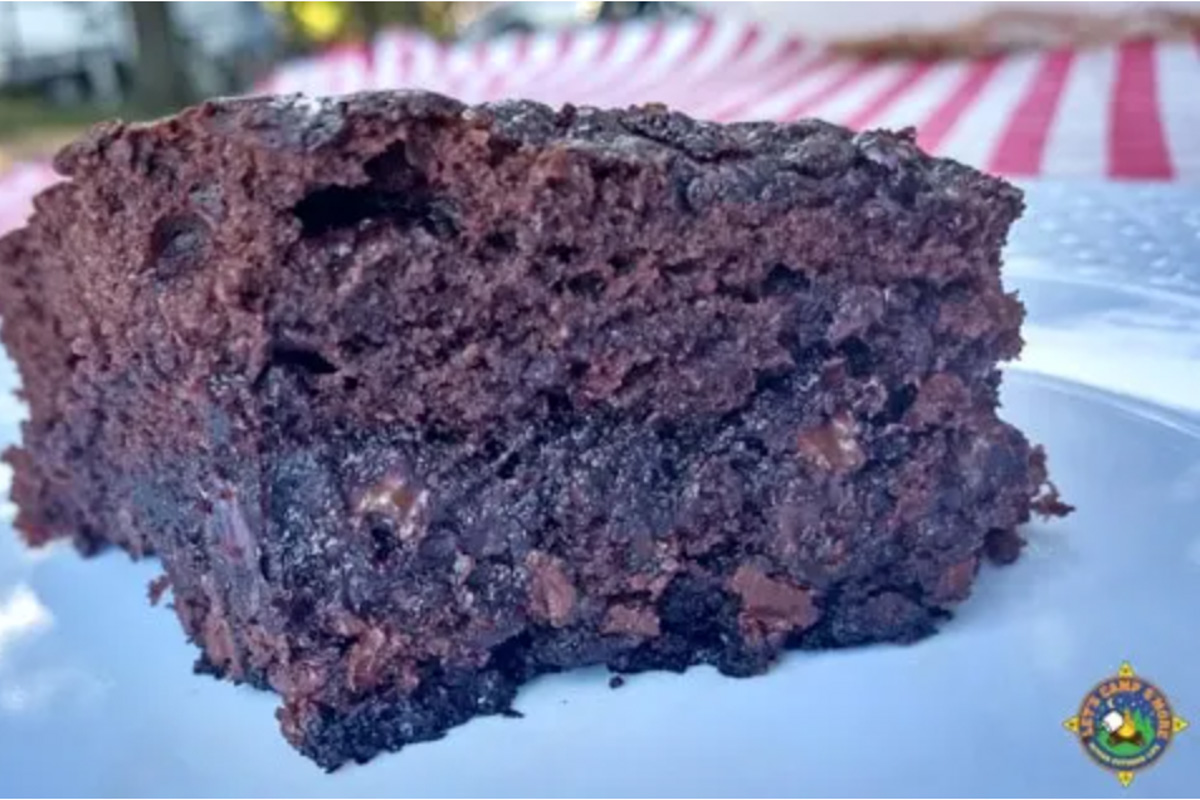 Campfire dessert recipes don't get much simpler than this! Use boxed brownie mix and add one very surprising ingredient to get perfectly fudgy brownies.
14. Grilled Peach Crisp Foil Packs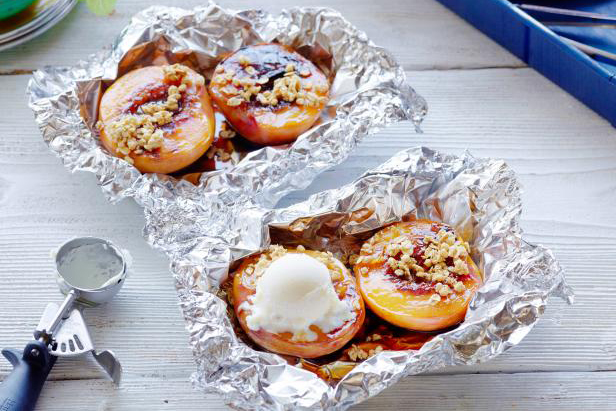 Like apples, peaches lend themselves well to campfire desserts. And just like the baked apples we mentioned earlier, to make these deliciously easy peaches, you simply cut the fruit in half and place filling in the middle, then heat the entire thing in a foil packet over the fire.
15. Campfire Banana Boats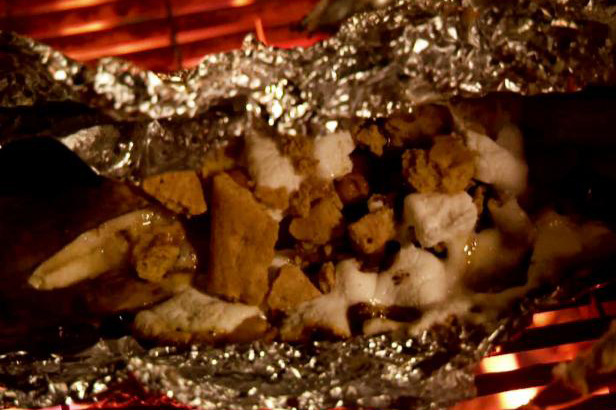 If you were ever a Boy Scout or Girl Scout, this classic campfire dessert may be familiar. It's very messy to eat, but delicious and fun to make. The boats are also easy to customize, so consider making a few variations with peanut butter and chocolate or berries and nuts.
16. Dutch Oven Pineapple Upside-Down Cake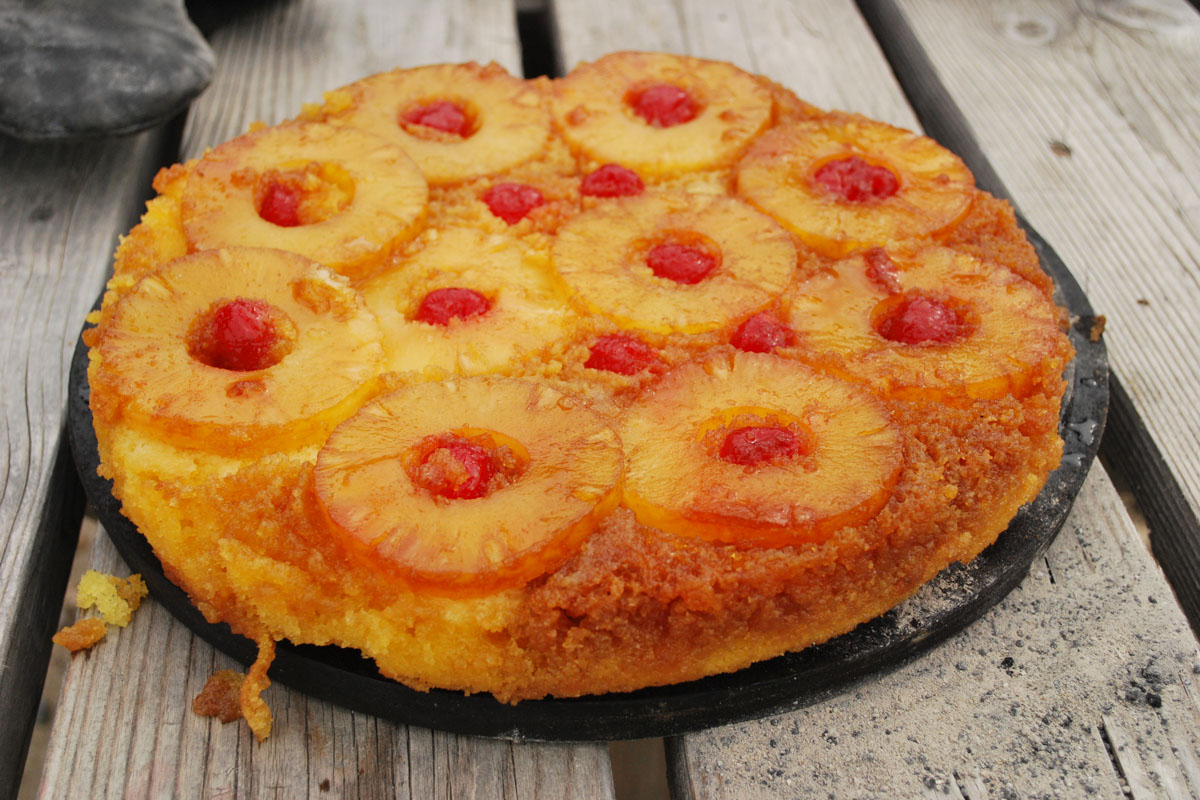 We just love campfire desserts that are super easy, yet seem like they require a bunch of effort. This Dutch oven recipe uses only inexpensive boxed and canned ingredients, along with a few pantry staples, and the result is an out-of-this-world warm, gooey, and perfectly caramelized cake.
17. Berry Pound Cake Campfire Skillet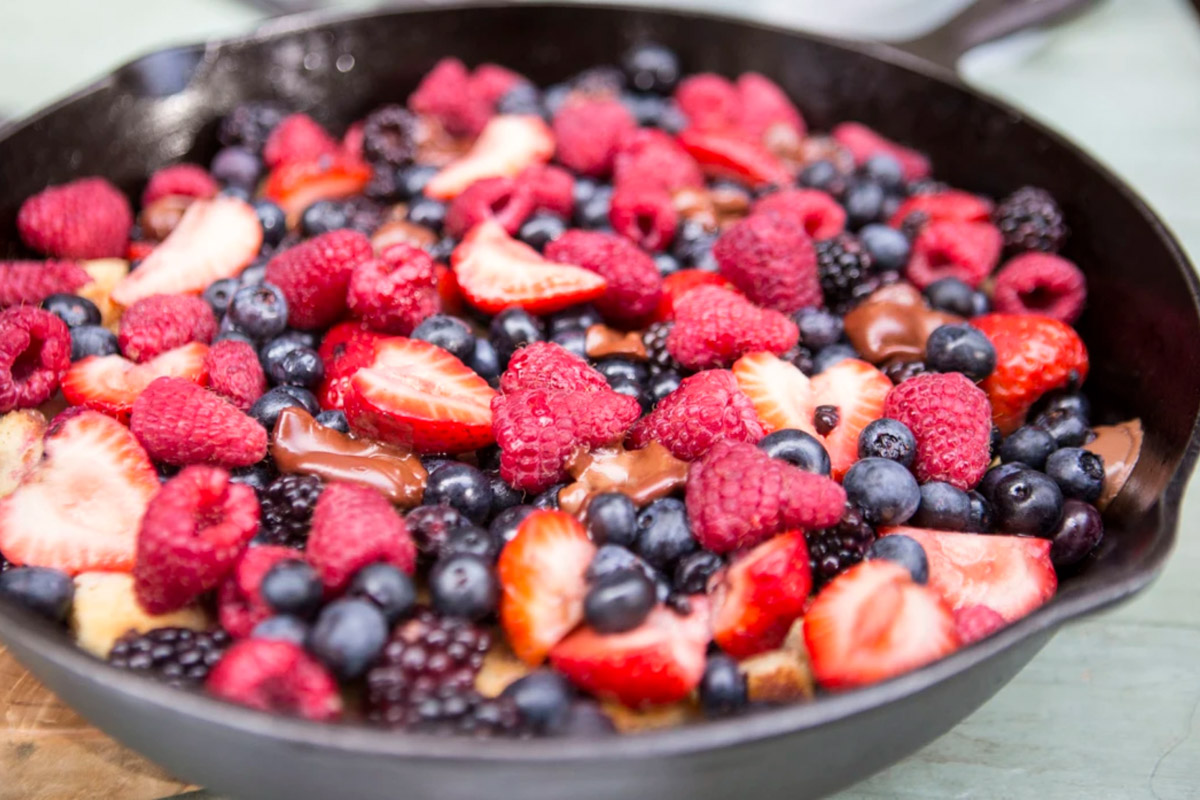 Talk about fancy campfire desserts! This tasty creation is genius, essentially making a stir-fry from a bunch of sweet ingredients. The original recipe calls for a made-from-scratch pound cake, but we recommend taking the easy route and buying one. Once the cake pieces are toasted, no one will know anyway!
18. Churro Chocolate Quesadillas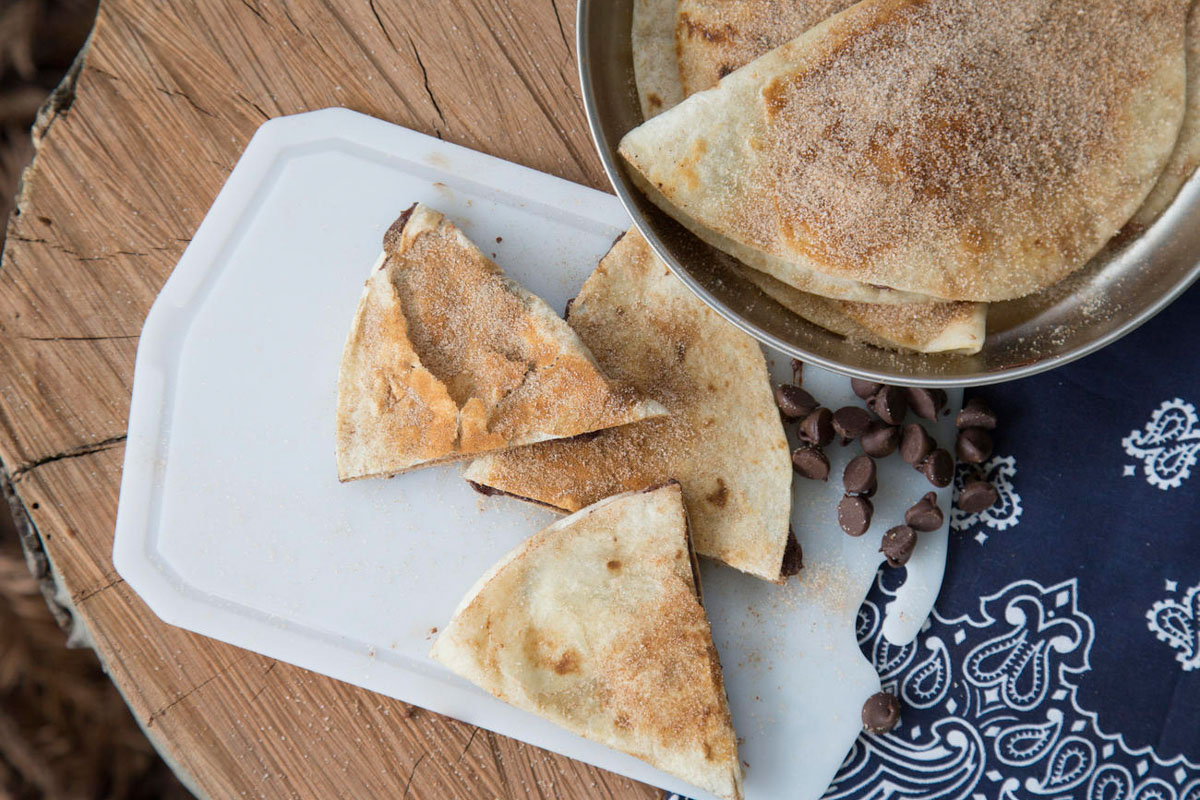 Affectionately called "Churro Chocodillas," these fun and super simple treats are essentially chocolate tacos dipped in cinnamon sugar, then lightly fried. This is one of the best campfire desserts for feeding a crowd, as you can use big tortillas and cut the chocodillas into slices.
19. Campfire Dessert Pizza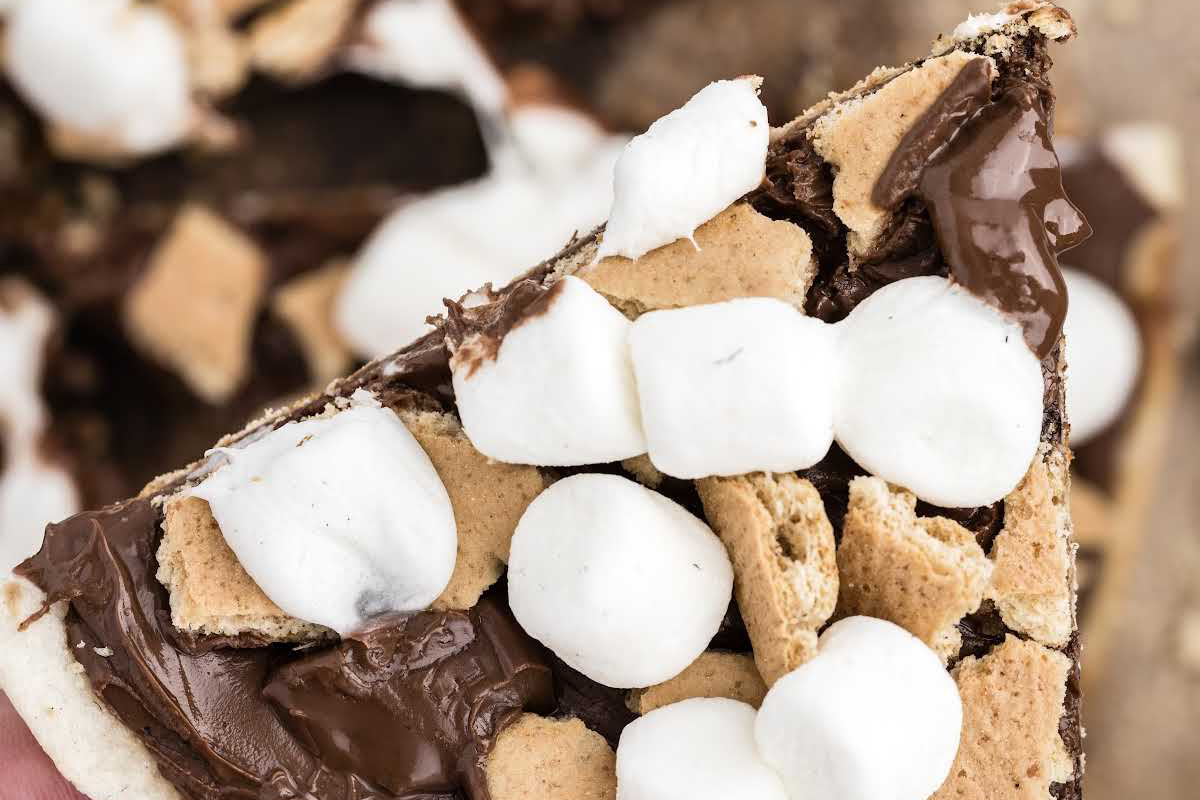 Everyone at camp will adore this fun camping dessert! Using flour tortillas or pitas as your base, these are easy to customize. In fact, one fun idea is to use small tortillas (the "street taco" size) and let everyone make their own personal pizzas!
20. Campfire Pop Tart Toasties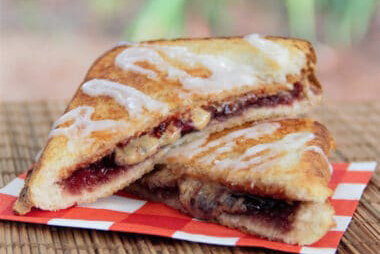 Truthfully, this campfire dessert is more like a hybrid Pop Tart-Toaster Strudel than a true Pop Tart. Whatever it is, it's amazing!
Using a simple pie iron, sandwich bread, and fillings of your choice (jam or jelly is tasty and easy, but cream cheese is also delish!), you'll have a warm, handheld dessert in just a few minutes.
21. Chocolate Lava Dutch Oven Cake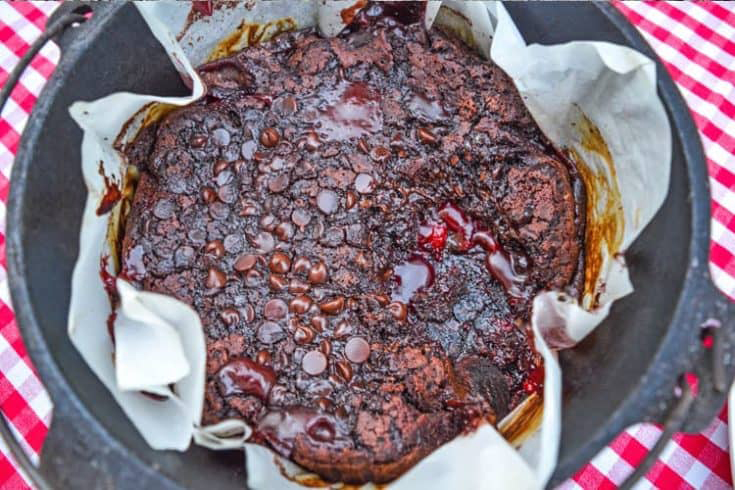 This is another one of those campfire desserts that seems fancy and complicated, but is actually super-duper easy. The key to getting the "lava" part just right is under-baking the cake ever so slightly.
22. Pie Iron Whoopie Pies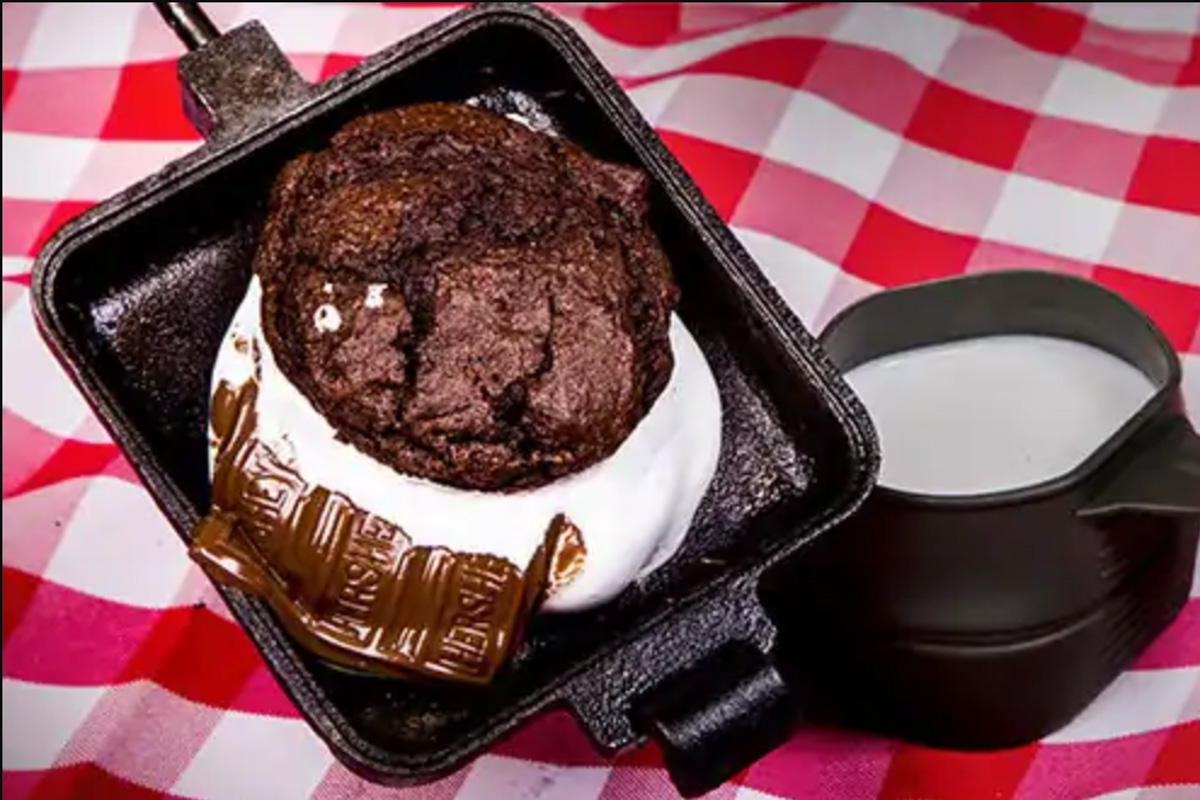 This indulgent campfire dessert uses a traditional pie iron and store-bought items from a local bakery.
Pick up a few of your preferred whoopie pie flavors (double chocolate or vanilla/white cake work best), then spread marshmallow fluff between two and toast in the pie iron over the fire. For an extra-rich treat, add candy to the filling!
23. Apple Pie French Toast Roll-ups
Don't let the term "French Toast" throw you off — these decadent little rolls are unequivocally dessert. They're as simple as putting pre-made apple pie filling into slices of bread, then rolling them, dipping them in egg wash, and cooking them in a cast-iron pan to get that perfect, caramel-y crust (that's where the French Toast part comes in).
24. Grilled Strawberry Shortcake Skewers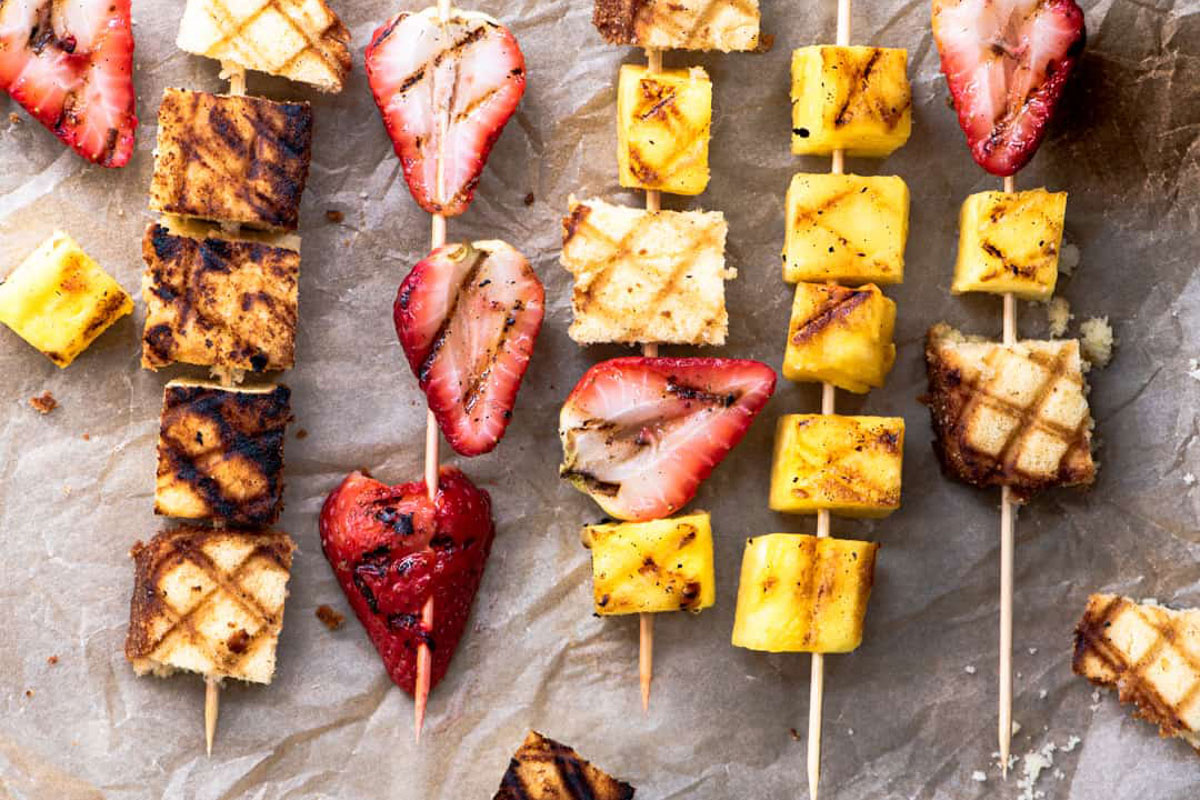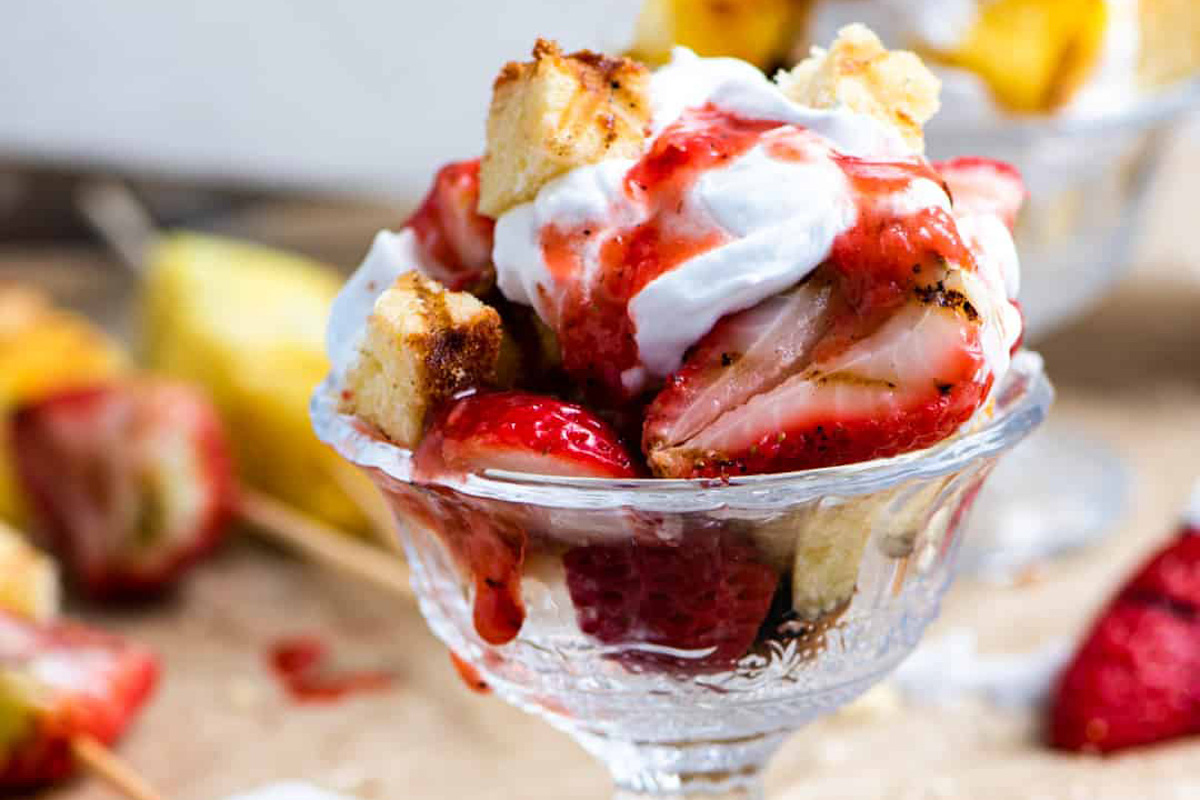 Using nothing more than fresh fruit, store-bought pound cake, and skewers, you'll have a fan-favorite campfire dessert in just minutes. If you have a grate for your campfire, lay the skewers right on it. If not, these skewers also cook well in foil packets.
25. Alcohol-dipped Toasted Marshmallows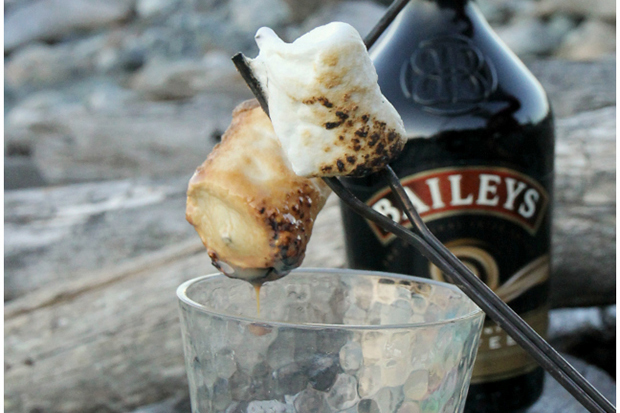 This last one is strictly for the adults in the group! Using individual roasted marshmallows, everyone gets to customize their own campfire desserts (and decide how many is too many!).
There's not much of a recipe involved here; simply toast your marshmallow to your preferred level of done-ness, then dip the whole thing into a cup of liquor. Cordials like Bailey's and Kahlua work best, but get creative! Fair warning, these get sticky, so have some wet wipes nearby.


You may also like…
Save this article on Pinterest for later!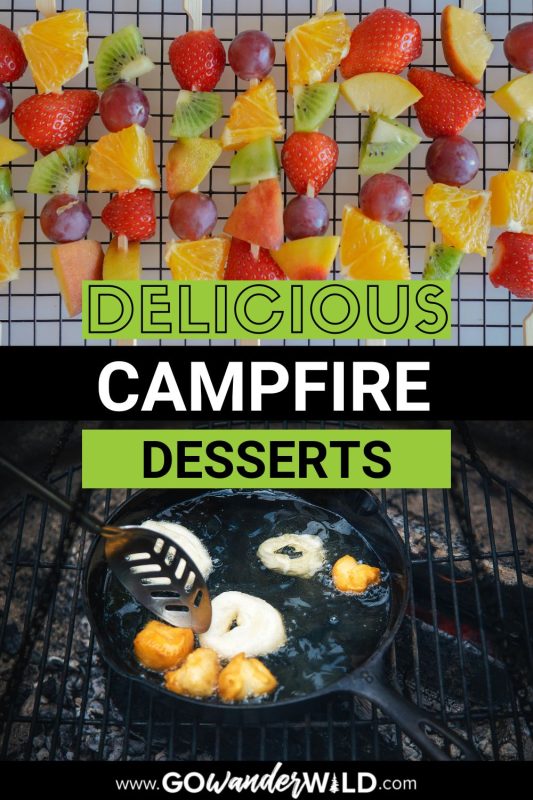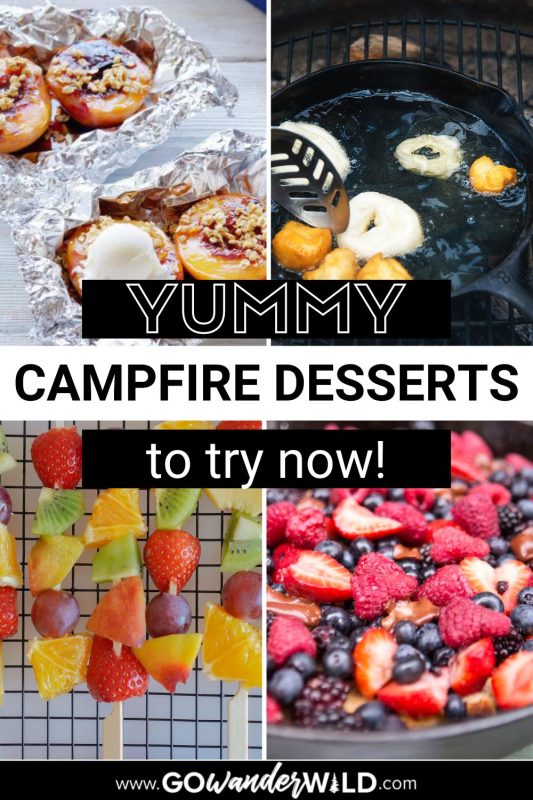 We want to hear from you!
Which of the campfire desserts on this list are you most excited to test out on your next camping trip? Are there any other favorite campfire desserts you think we should add to the list? Comment below and let us know!