With three natural mountainside hot pools in a picture-perfect location, Scenic Hot Springs certainly live up to their name! Located on private property, reaching and enjoying them takes some know-how and planning, so we've broken down everything you need to know!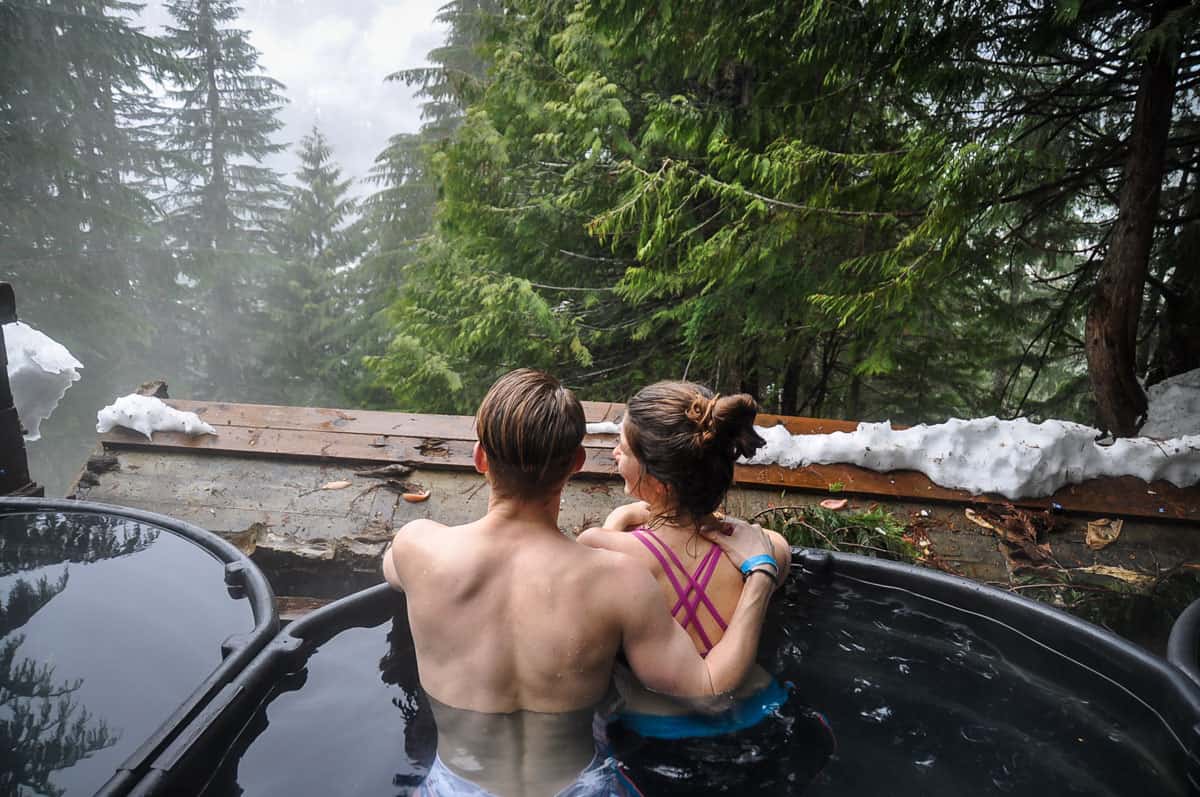 Who doesn't love a good soak in a natural hot spring? An unforgettable, relaxing activity in any season, there's nothing quite as satisfying as easing into warm water among postcard-worthy surroundings, especially when the temperatures drop.
There are several incredible hot springs in Washington state, ranging from some uber-popular ones to others that are little-known and hard to find (the best kind!).
Scenic Hot Springs is still one of those off the beaten path gems, due to the fact that it's hard to find and even harder to reach. Getting there requires advanced reservations and a 1.5-2-hour hike through the mountains.
These appropriately-named springs are made up of three man-made pools surrounded by the Cascade Mountains and overlooking a thick pine forest.
A strict reservation-only system caps visitors to just 10 a day, preventing the hot springs from ever becoming crowded. Anyone with a reservation is ensured a spot, and the Scenic Hot Springs owner even allows private bookings for large groups with exclusive access!
So what's the catch? Understandably, Scenic Hot Springs books far in advance, especially on weekends. Plus, it takes a bit of a hike to reach them, up a steep hill and often through snow. However, with a bit of advanced planning, a soak in Scenic Hot Springs is totally doable!
In this article, we're sharing all the important details you need to know to plan your visit to Scenic Hot Springs.
Scenic Hot Springs Description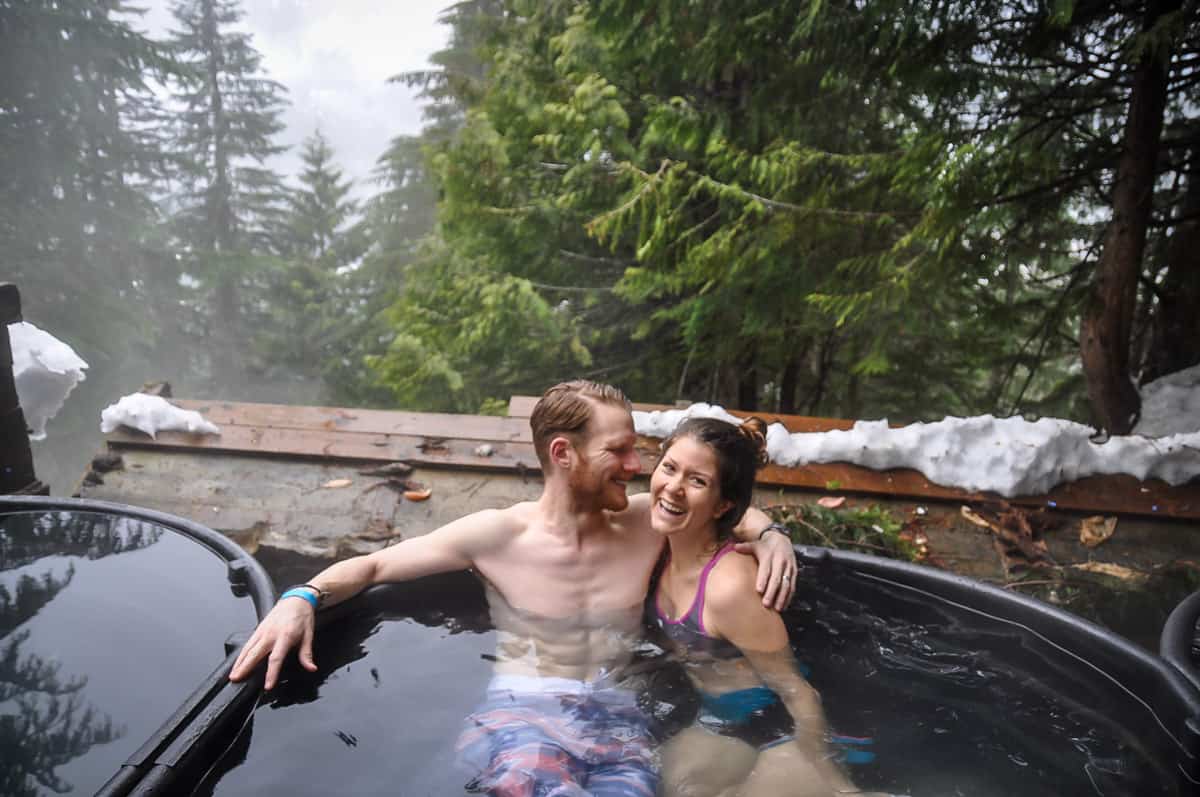 Located on 40 acres of pristine private property near the beautiful Stevens Pass, Scenic Hot Springs is about two-thirds of the way to Leavenworth from Seattle. Nestled among the tall peaks of the Cascades and looking down onto the pristine forested valley below, the three steaming tubs couldn't be in a more picture-perfect location.
Scenic Hot Springs are not contained in a totally undeveloped pool. Instead, the property owner has piped the hot water from their source into three tubs perched on a wooden deck atop a steep hill. They've done an excellent job of making the setup aesthetically pleasing (i.e.; extremely Instagrammable!), while also keeping it minimal and rustic.
Scenic Hot Spring Stats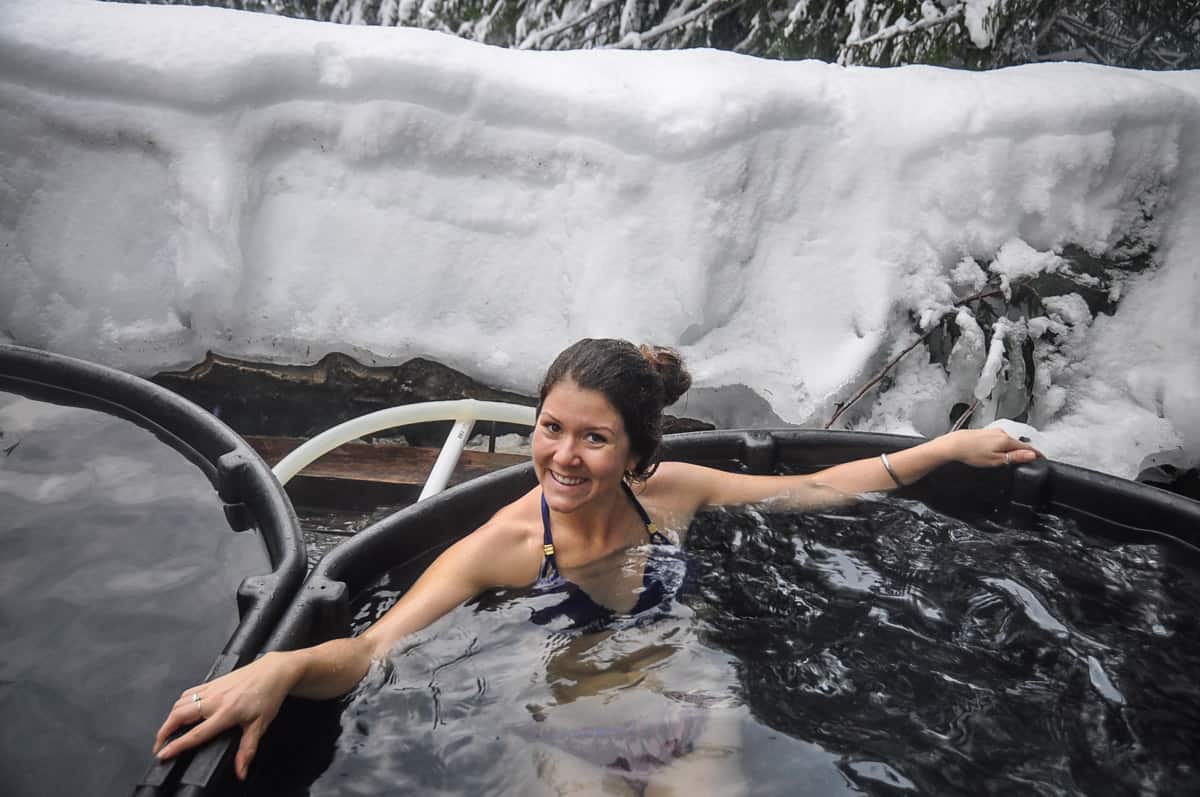 Here are all the important things to know about Scenic Hot Springs:
Location: Private property located off of US 2 in Stevens Pass
Nearest town: Skykomish, WA
Access: Moderately difficult 2.2-mile hike required
Entry Fee: $10 per person, or $150 exclusive reservation
Time of year: Year-round
Lodging: None
Type of hot spring: Ground-fed natural spring with manmade pools
Number of pools: 3
Water clarity: A little murky, but clearer than many hot springs — dependent on recent conditions
Temperature (at source): 105℉
Depth: Tubs are about 7 feet deep each
Clothing: Optional; expect nudity
Suitable for children? Technically yes, for children ages six and up, but keep in mind that a steep hike is required and nudity is allowed.
How to reserve
You can reserve a date and time to soak in Scenic Hot Springs through the owner's website.
First, check the calendar for availability on your chosen dates (because of the 10 people per day limit, it's a good idea to have several dates in mind.
Next you'll have to send an email to the owner requesting your date, along with party size, contact details, and other information specified on the website. Upon acceptance, send a $10 donation per person to the owner's Paypal account.
Larger groups (generally of eight or more, but occasional exceptions are made) can also request exclusive access, which costs $150, but the springs are all yours for the entire day! Note that in order to get private access, there must be no other existing reservations for that particular day.
How to get to Scenic Hot Springs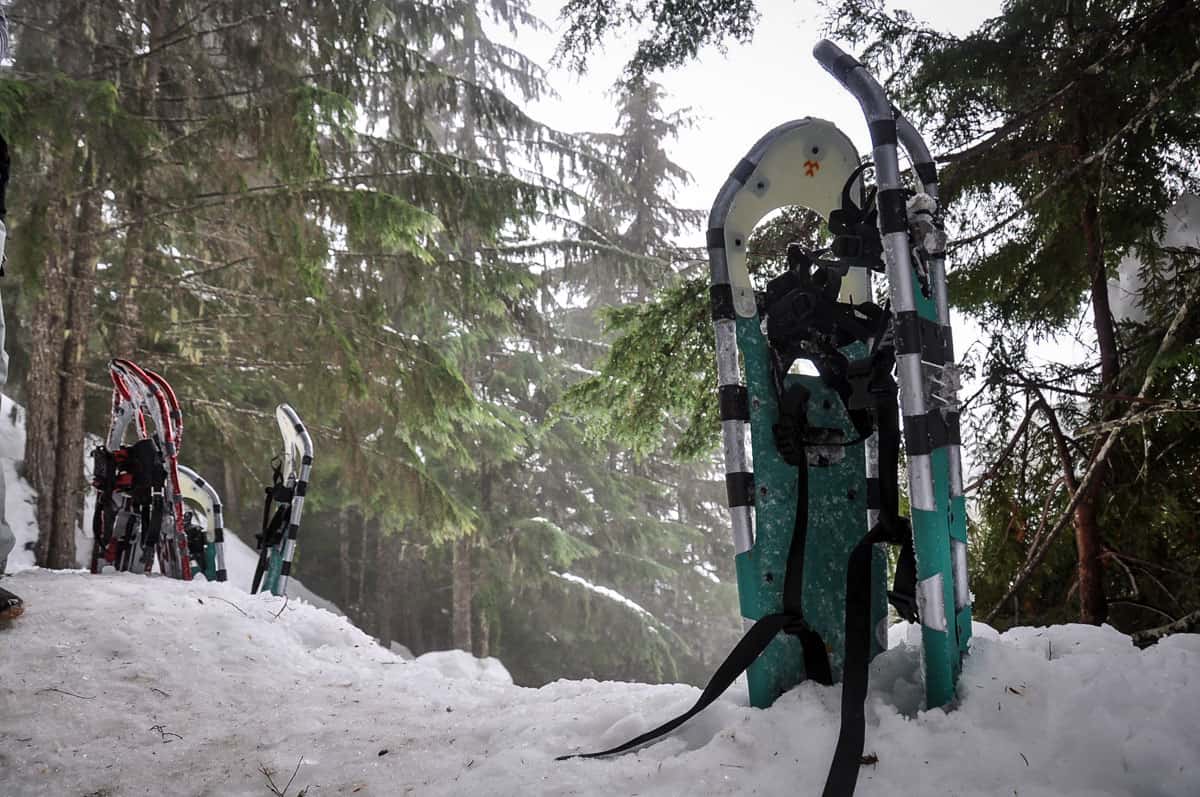 The hike to Scenic Hot Springs starts seemingly out of nowhere just off of US 2, the highway through Stevens Pass that connects Seattle with Leavenworth.
There are two parking lots for the trail, a completely hidden forest road and the Surprise Creek trailhead about a quarter-mile down the road. Especially if you're parking on the forest road, be extra careful walking and make sure to print out your parking reservation — otherwise, your car may get towed. Do not leave your vehicle on the side of US 2!
After confirming your reservation, the owner will send you detailed instructions on how to reach Scenic Hot Springs. While there are no trail markers or signs anywhere, his directions make the hike easy to follow.
You'll see several signs that say 'Private Property' and pass power lines en route; that means you're on the right track! After about two miles and some 1,100 feet of elevation gain, you'll see the steam from the tubs rising into the forest!
The trail isn't particularly technical, but does require sturdy hiking boots — or snowshoes, as primetime for Scenic Hot Springs is winter in the snowy Cascades — and stamina. Sometimes the snow is well-packed enough that winter gear isn't necessary, but it's heavily dependent on weather conditions.
There are plenty of stories out there of people not being able to reach the springs due to a lack of proper gear. Don't be like them!
Driving time to Scenic Hot Springs
Distance from Seattle: 77 miles; 1 hour, 30 minutes
Distance from Leavenworth: 40 miles; 43 minutes
Distance from Skykomish: 11 miles; 11 minutes
Things to know about visiting Scenic Hot Springs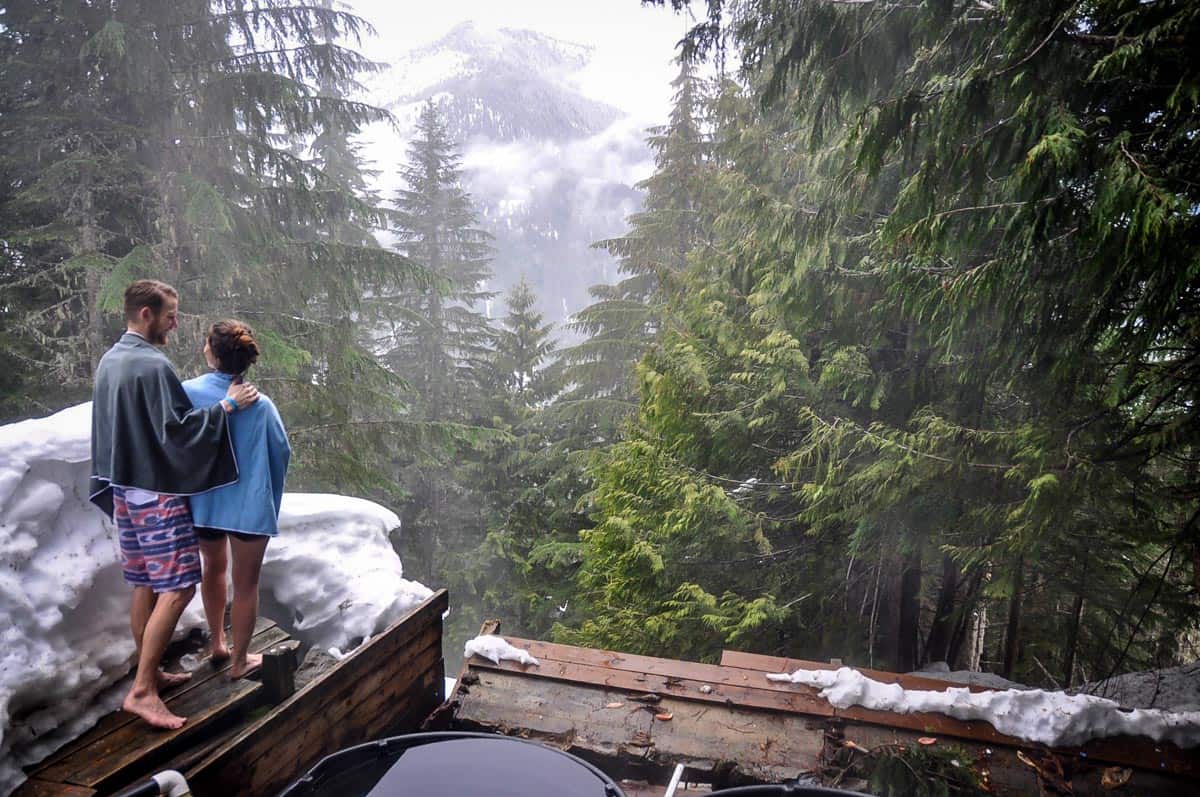 Advance reservations are required, no exceptions. Check the website for availability and information on how to book.
The trail to Scenic Hot Springs is steep. It's not suitable for flip-flops or even basic sneakers. With over 1,100 feet of elevation gain, treat it exactly the same way you would a "real" hike!
The hot spring tubs are small. Each of the three tubs fits about 3-4 people at one time. Due to the strict reservation system, overcrowding is thankfully never a problem, but you should also not expect to enjoy the springs entirely by yourself. When you make a reservation, you get to enjoy the springs during any daylight hours on that particular date, so people will likely be coming and going. The atmosphere is friendly and respectful. And remember, if you'd like exclusive access, you can request to reserve Scenic Hot Springs all to yourself for $150!
There is a restroom/changing room. Don't expect anything fancy, but it gets the job done, offering a dry place to get changed in and out of your swimsuit and hiking gear.
Glass bottles are banned. Make sure to pour drinks into plastic or portable containers ahead of time.
Practice Leave No Trace principles. There is no trash service available, so plan to pack out anything you use, such as snack or drink containers.
There is some cell coverage. Unlike other hot springs, there's actually some access to cellular networks. Service is spotty during the hike, so it's best to download trail directions before setting out.
Children are technically allowed, but that doesn't mean Scenic Hot Springs is necessarily kid-friendly. Children over age six are permitted. However, with the steep hike, limited amenities, and likelihood of nudity, you should consider whether or not this is a place you want to bring your kids.
Scenic Hot Springs FAQs
These are common questions asked about visiting Scenic Hot Springs:
How many pools are there?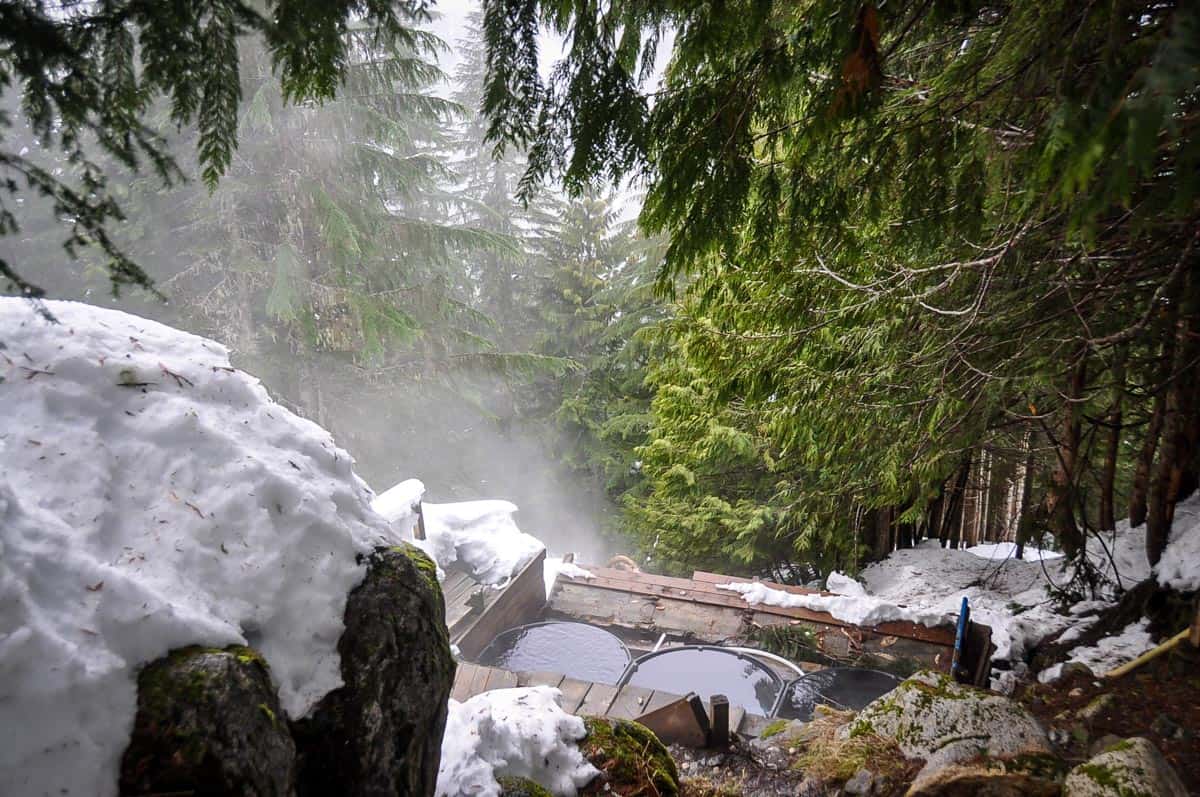 There are three soaking tubs at Scenic Hot Springs. They range in temperature from a toasty 105℉ to a tub diluted with cooler water.
How crowded are Scenic Hot Springs?
Daily reservations are strictly limited to 10 visitors per day, ensuring the hot springs are never too crowded. Plus, since you can visit anytime during daylight hours on your confirmed date, it's unlikely that all of the daily guests will be there at the same time.
However, if you'd like to enjoy the experience exclusively with family and friends, you can request to reserve private access for $150!
When's the best time of year to visit?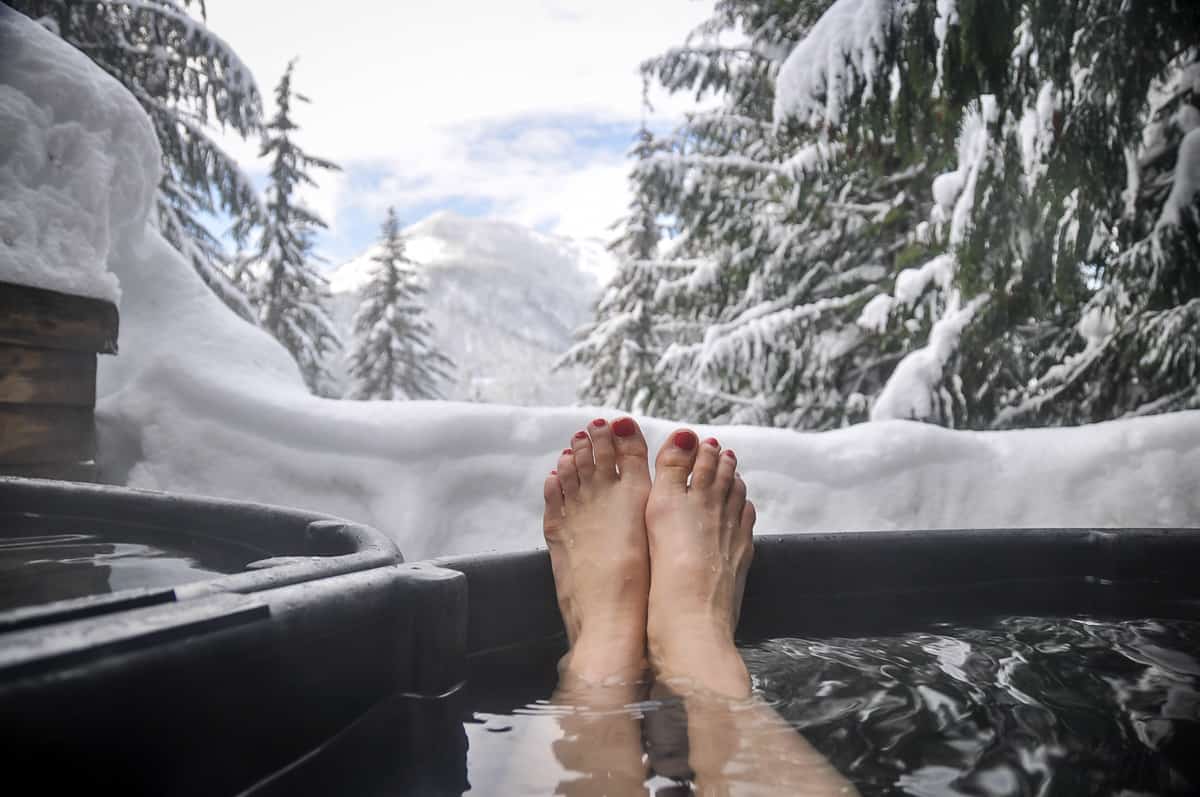 While Scenic Hot Springs is open year-round, they're especially magical to visit in the wintertime. Soaking in the steaming hot waters surrounded by the snow-covered forest is a truly memorable experience! Even in the thick of winter, the hike to the springs is a steep but enjoyable snowshoeing adventure.
Scenic Hot Springs is enjoyable in all seasons, but perhaps least so in the hot summer months of July and August. A soak simply wouldn't be as rewarding when the air temperature matches that of the water.
If you aren't comfortable with snowshoeing or attempting the hike in during winter conditions, then the spring and early fall are both great times to go, with cooler temperatures but easier access, not to mention lovely natural color from wildflowers or fall foliage.
Is Scenic Hot Springs worth visiting?
Absolutely! Secluded and intimate, Scenic Hot Springs escape the hustle and bustle of many other springs in the Pacific Northwest. Especially in the winter months, soaking in the snowy valley surrounded by mountains is indescribably magical.
The planning and effort to reach these hot springs is well worth the effort, particularly if you like to get off the beaten path and enjoy quieter, less crowded experiences.
How much time should you spend at Scenic Hot Springs?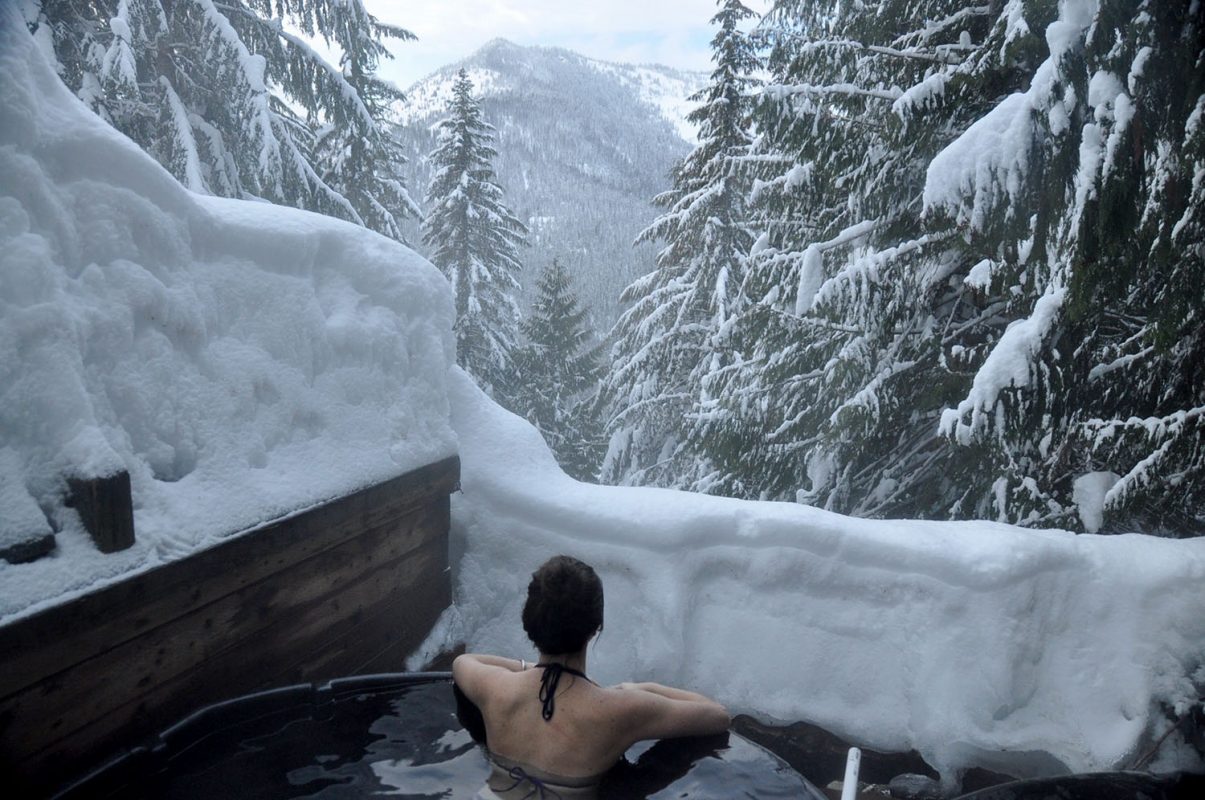 You should allot about 4-6 hours for an outing to Scenic Hot Springs, allowing a couple of hours for actually soaking. The hike takes a little over an hour each way (longer in snowy conditions), and you'll need to factor in driving time as well.
Keep in mind that the hot springs close at sunset and the hike back is a steep downhill, so plan to leave with enough daylight to make the trek safely.
Also, spending too much time in the steamy water can induce a bit of wooziness, making the hike out more difficult. It's a good idea to get out and acclimate for a while before setting out on the hike.
What should I pack?
Plenty of drinking water: It's extra important to stay hydrated while soaking, and there's no drinking water available onsite.
Towel
Sturdy hiking shoes or boots: The trail is pretty steep, regardless of how experienced of a hiker you are.
Snowshoes/microspikes: In the wintertime, this gear is essential. Conditions change quickly, so it's a good idea to pack them even if the forecast doesn't call for snow during your visit.
Bathing suit: Even if you plan to soak in the nude, it's smart to pack a suit just in case.
Several layers, including a well-insulated winter coat. It can get very cold in the winter!
Snacks. Remember to practice Leave No Trace and be mindful of trash!
Things to do nearby
Located in a staggeringly beautiful corner of Washington, there are tons of other natural sights to see nearby!
Scenic Hot Springs are just a few minutes' drive from Stevens Pass, a favorite skiing and snowboarding area in Washington. During hiking season, combine a visit to the springs with a trip to scenic Lake Valhalla, thundering Deception Falls, or one of the other Stevens Pass summits.
Only an hour and a half from the city, many of these hikes are easily doable as weekend or day trips from Seattle.
Nearby Leavenworth, a charming Bavarian-style village, is also well worth a visit. Follow up your soak with a brewery visit or check out the magical Christmas market during the holidays.

You may also like…
Save this article on Pinterest for later!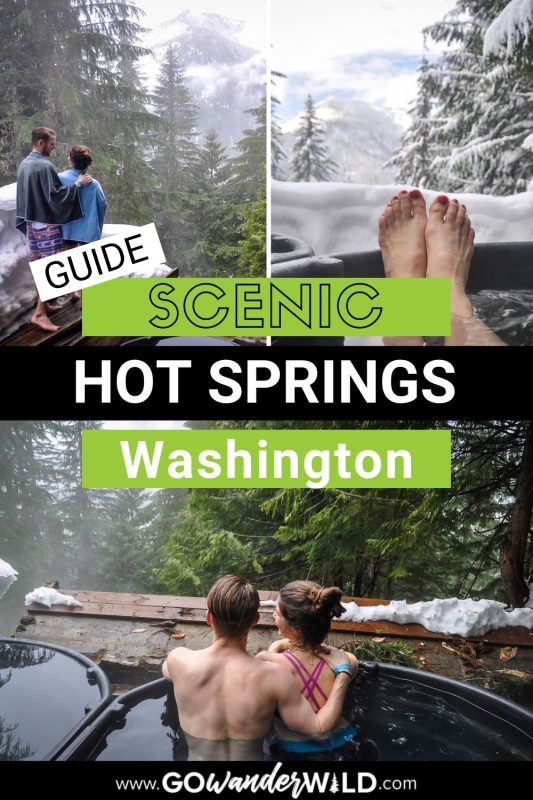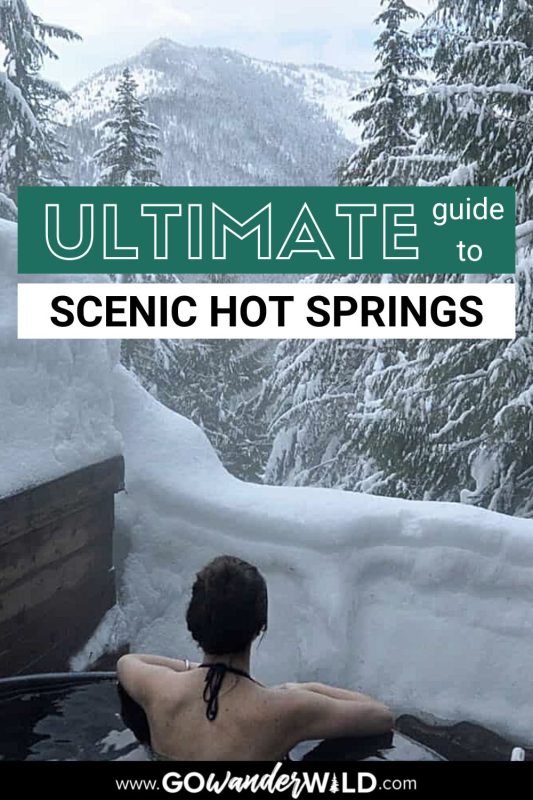 We want to hear from you!
Are you planning a trip to Scenic Hot Springs in Washington? Do you have any other questions for us? Comment below and we'll do out best to track down answers for you!