If you're planning a camping trip, one important thing you need to consider is what food to serve. Luckily, there are many tasty, easy meals for camping. Focus on easy camping meals to keep everyone satisfied and adventure-ready on your next camping trip!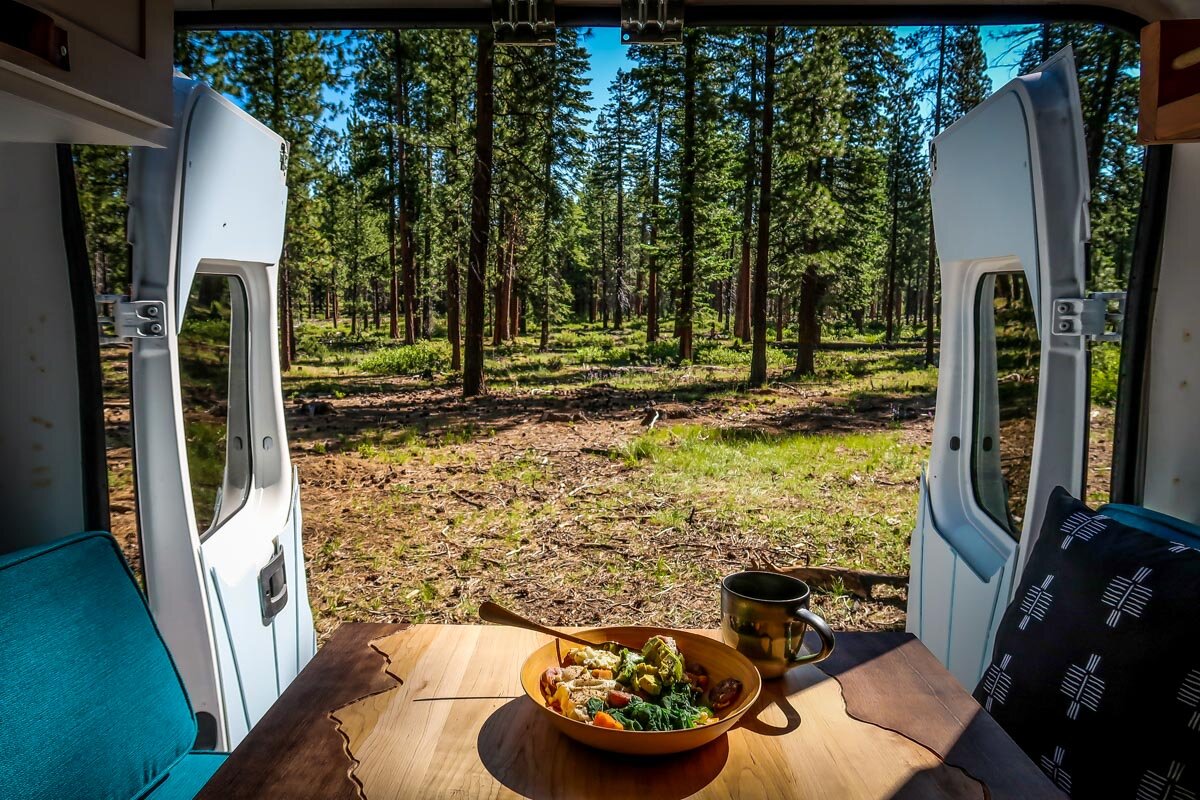 Camping is a beloved pastime for many outdoor enthusiasts worldwide. Nothing quite beats spending the night immersed in nature, enjoying fresh air and peace and quiet.
However, camping does require some advanced planning if you want to eat well in the outdoors… And don't we all?! The good news is that with these easy camping meal ideas, you can make food that's both delicious and filling. Continue reading to discover our favorite easy meals for camping!
Easy Camping Breakfast Ideas
Fuel your adventures from the start. From gourmet skillets to indulgent sweet treats, with these easy recipes you won't have to skimp on breakfast around the campfire.
1. Campfire Foil Pack Breakfast Burritos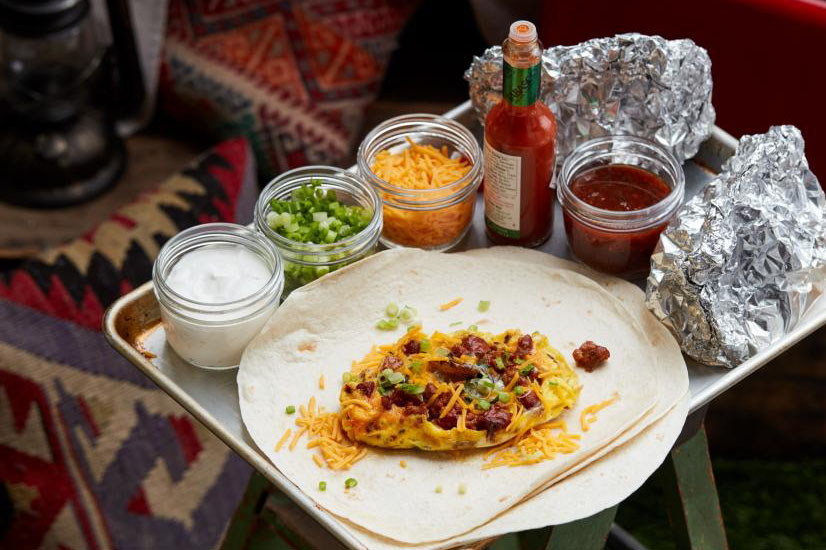 A bit of advanced meal planning can make a big difference when you go camping. The veggies and sausage for this hearty breakfast burrito are prepped at home, then kept in a cooler until it's time to cook them – right in the flames of your campfire!
2. Campfire Skillet Breakfast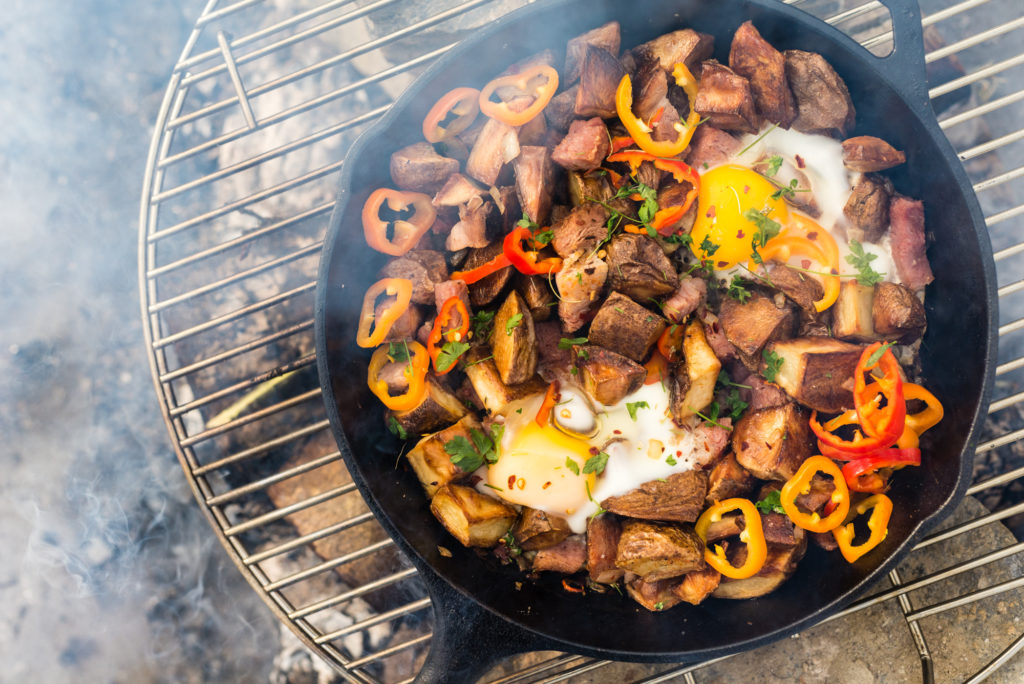 For a day of hiking, fishing, boating, or hunting, you need a solid breakfast to provide energy. This campfire skillet breakfast of ham, eggs, and savory veggies is one of our fave easy camping meals to prepare over a fire (and sure to fill you up!).
3. Biscuits and Gravy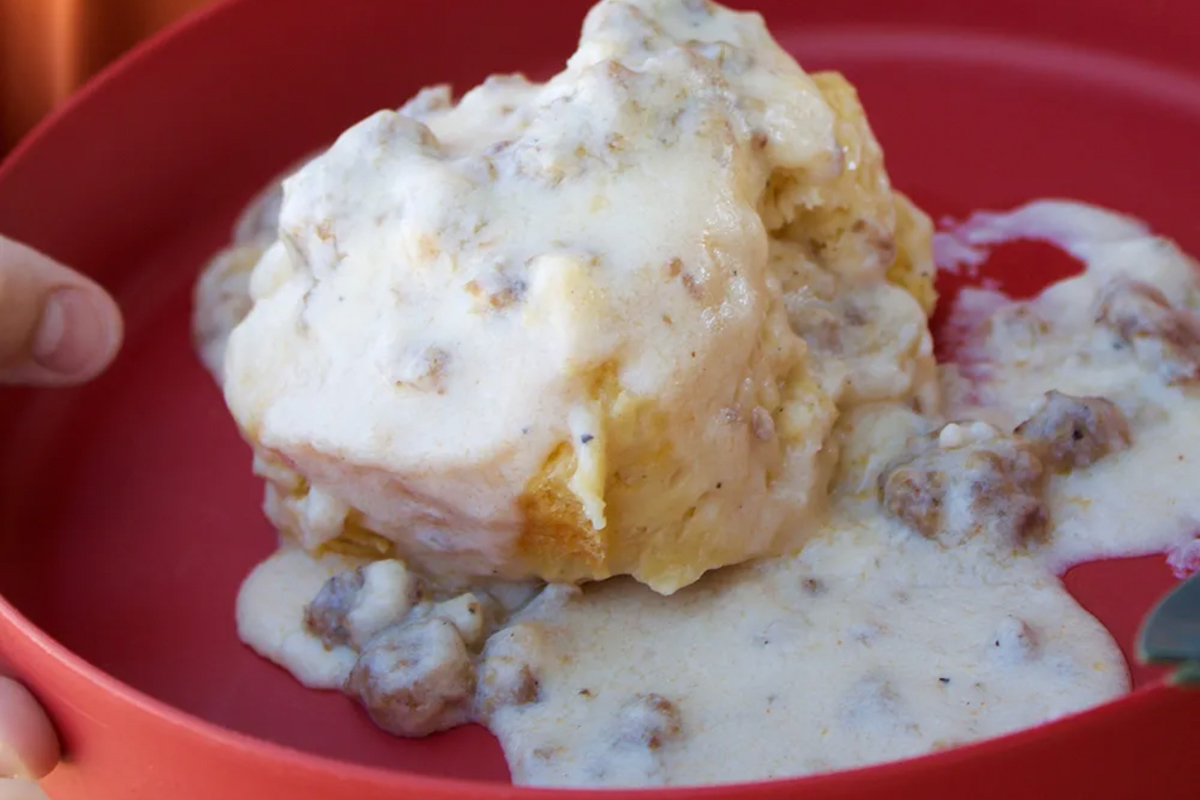 Ahh, biscuits and gravy…AKA, one of the most revered breakfasts of all time. Often, it's served with fresh, made-from-scratch biscuits, but for camping, this simple recipe makes use of the store-bought variety. Cooked fresh over a campfire and served with piping hot gravy, this version is just as tasty!
Psst! You know what goes best with camp breakfast… a steaming cup of joe! Find out which is the best method and how to brew the best camping coffee for your next outdoor adventure.
4. Fruit and Yogurt Parfaits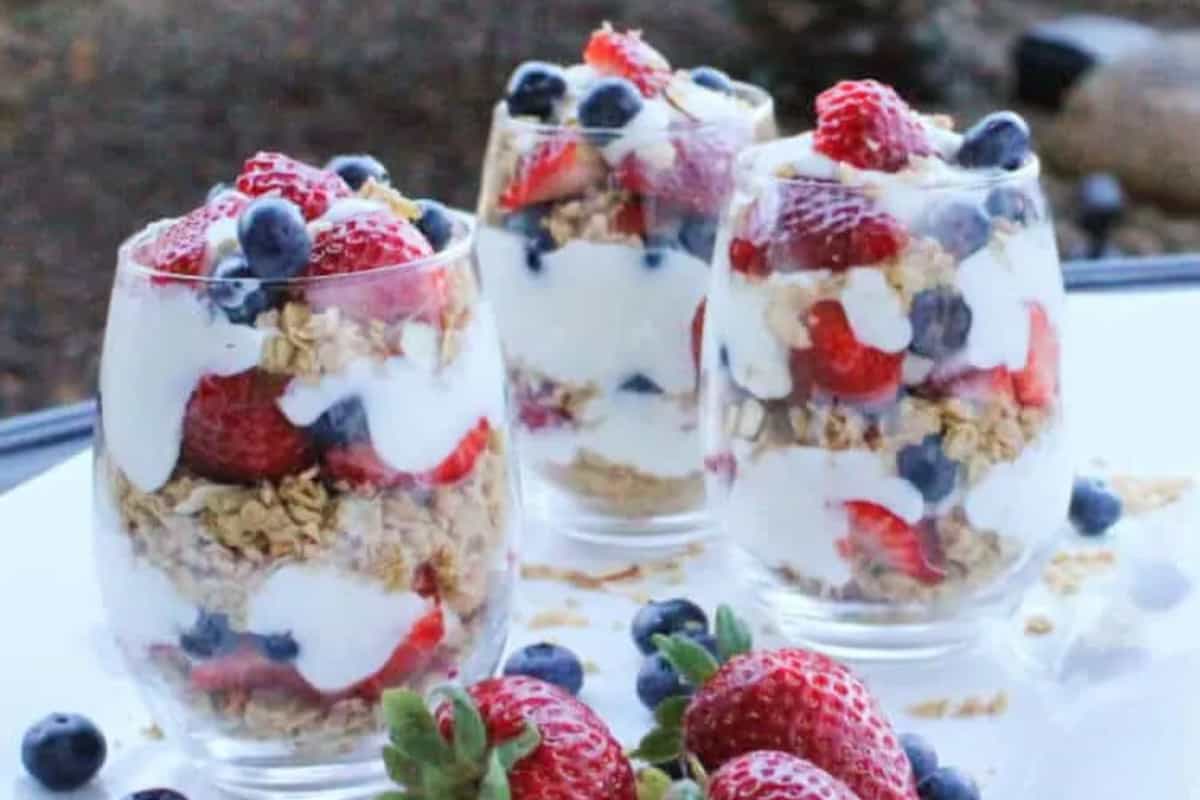 For summer mornings or times when you want to head out early for the day, parfaits are one of the best easy meals for camping. Bring a variety of fruits like berries, grapes, apples, or kiwi, along with granola and let everyone assemble their own.
5. Apple Granola Stackers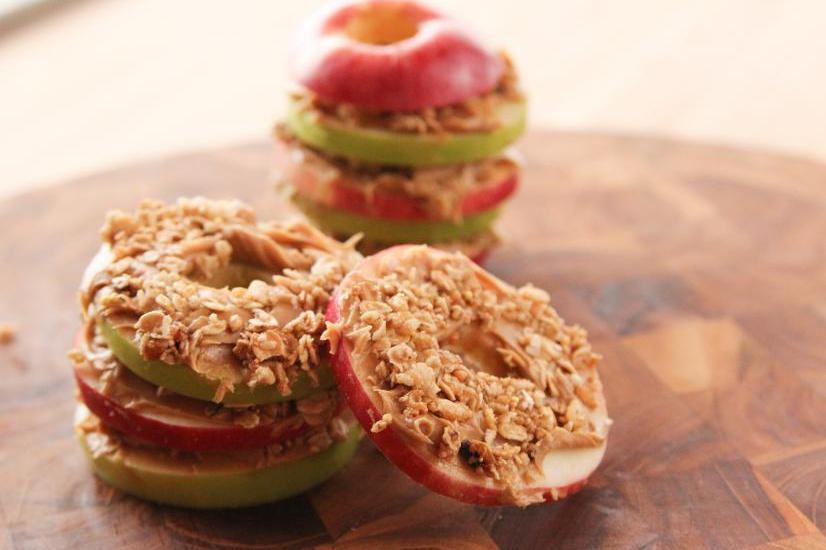 Sometimes a simple, light breakfast is all you need to start your day while camping. These apple granola stackers are incredibly easy to make, but the peanut butter and granola pack a nutritious, protein-and-fiber-filled punch that satiates appetites.
Psst! Are you new to camping and want to make sure you're not missing anything? Check out our beginners guide to car camping.
6. Eggs in Jail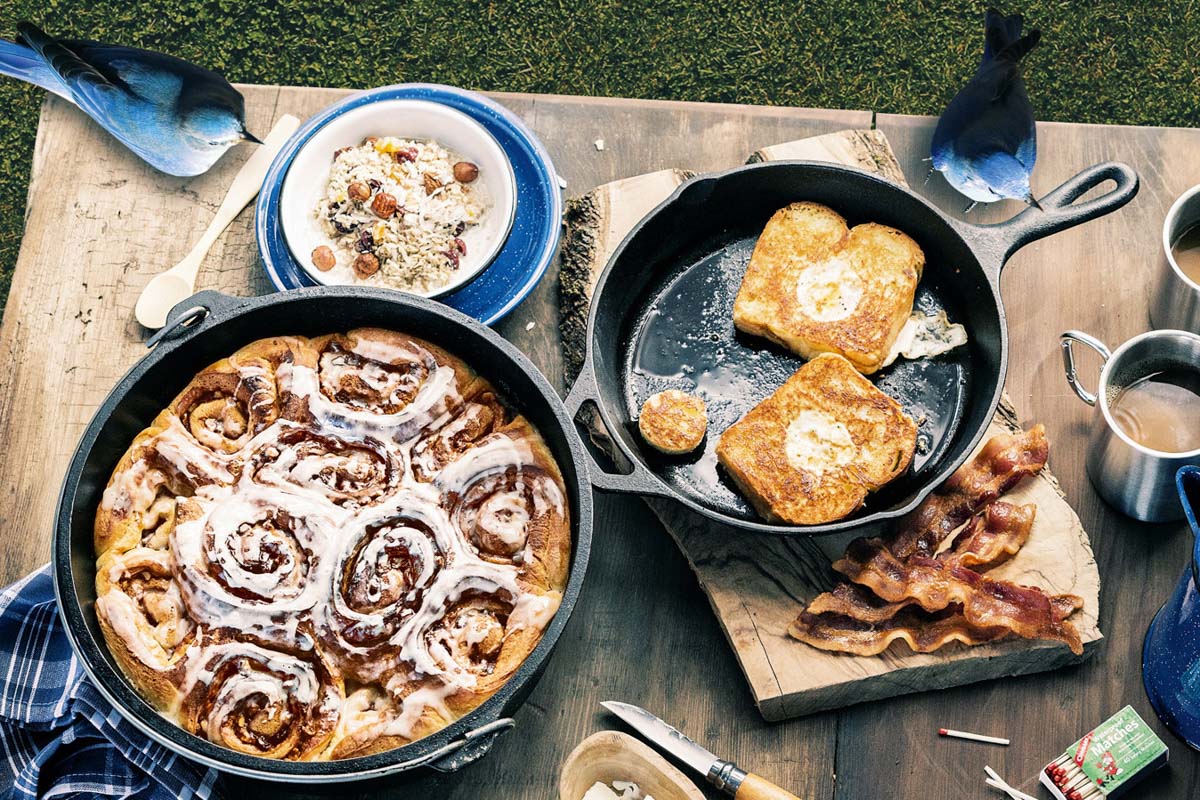 If you have a cast-iron skillet, this simple, filling recipe is one of the best easy meals for camping. Bacon makes it (everything) more delicious, but you can skip it and make this recipe using butter, bread, and eggs.
7. Camp French Toast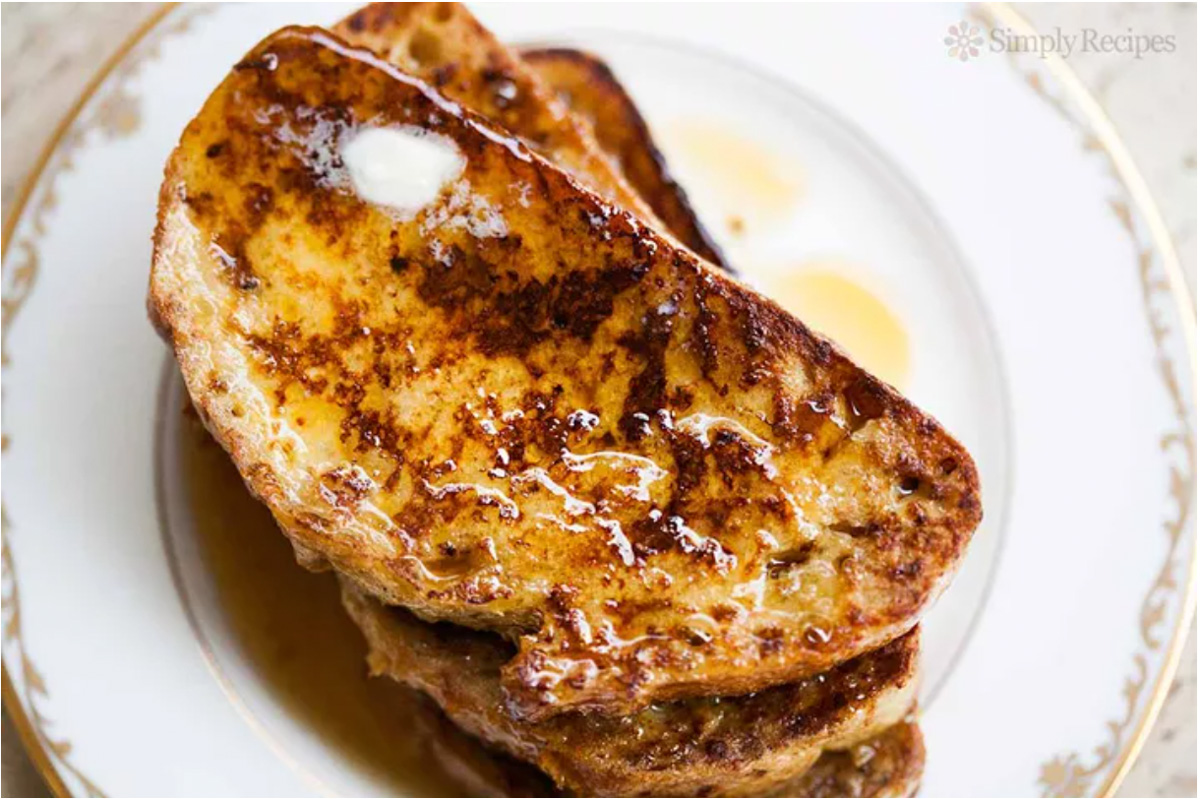 French toast is one of our favorite restaurant dishes, but it's really easy to make! All you need are a few ingredients and a skillet to make this sweet breakfast and if you're feeling fancy, bring syrup, chocolate chips, or berries for toppings.

Easy Camping Lunch Ideas
Lunch may seem like an oversight when you're out adventuring for the day. We've got you covered with these simple lunch recipes that are delicious and camp-ready!
8. Foil Pack Italian Chicken and Veggies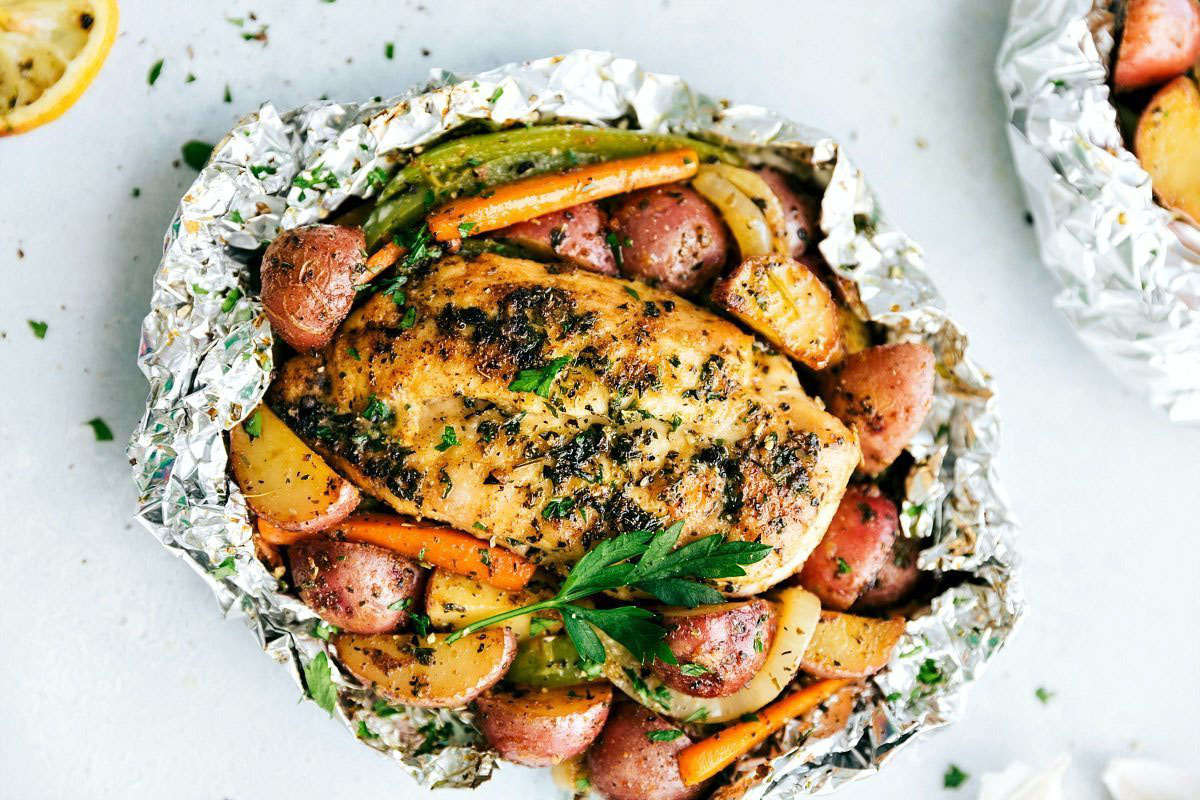 This should be one of your go-to easy camping meals! The combination of chicken, veggies, and basic seasonings creates a flavorful, healthy result, plus there's little to no cleanup.
9. Ham & Potato Salad Sandwiches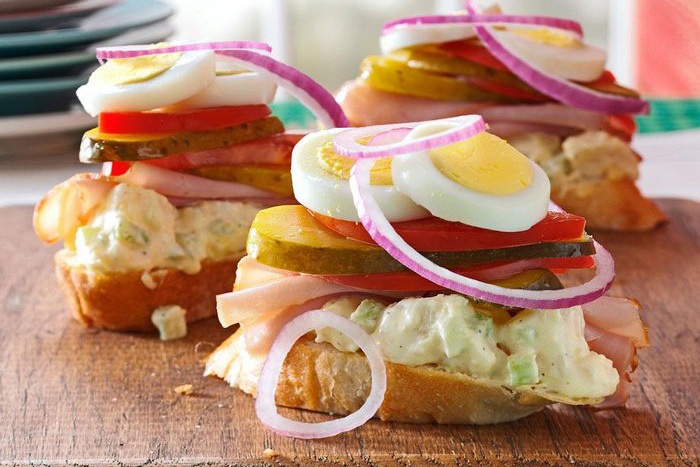 Sometimes you just need something quick and no-cook, especially for a meal during setup or tear-down. Use deli ham and potato salad to make simple but filling sandwiches and add pickles, onions, and tomatoes to customize.
10. Sausage and Peppers Foil Pack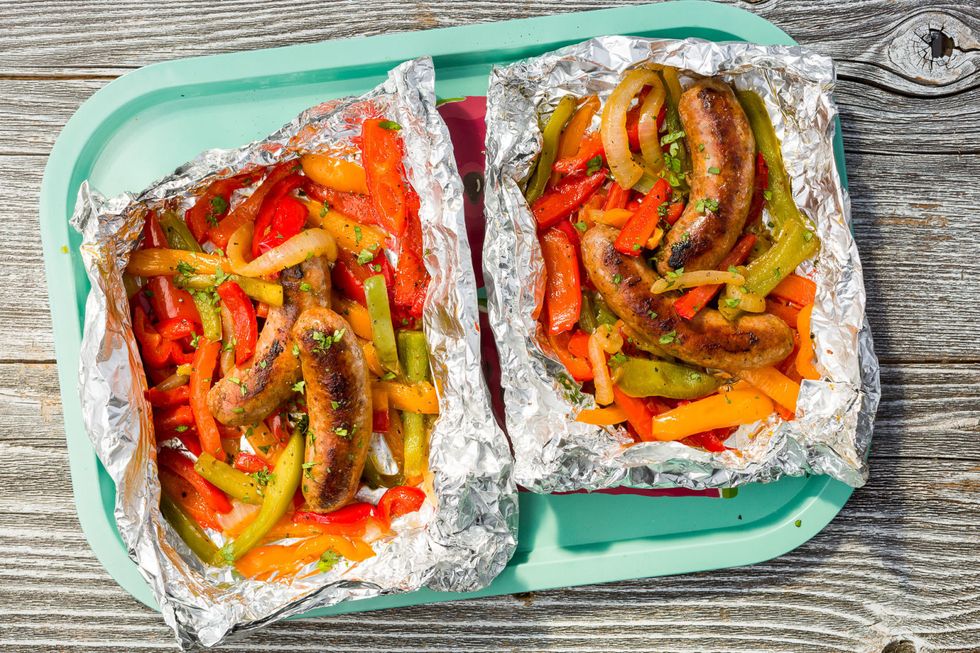 Requiring only a few ingredients, this flavorful entree is the epitome of easy camping meals. It takes less than 10 minutes to prep the sausage and vegetables, and everything cooks over the fire in just 30 minutes.
11. DIY Pizza Lunchable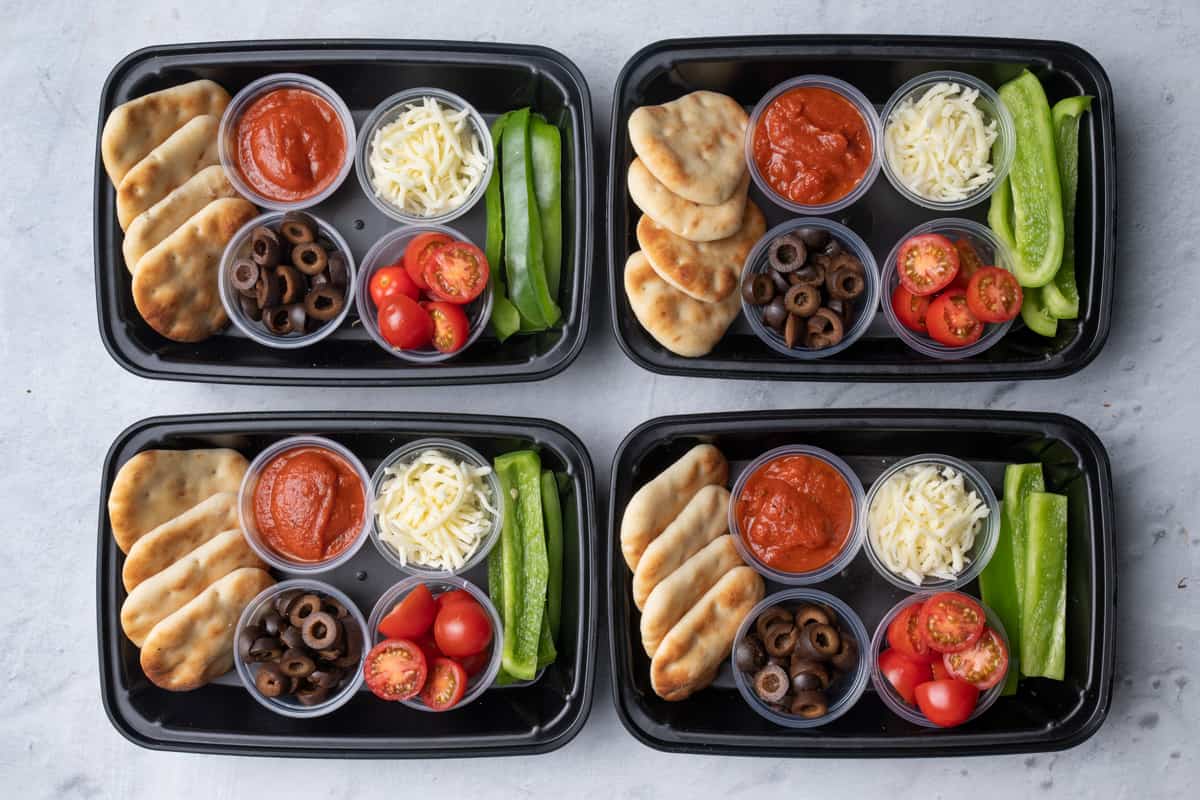 Put together these simple ingredients at home for a (fun!) meal you can grab and eat quickly. DIY pizza lunchables are very portable, so they're also great to bring hiking or fishing.
12. BBQ Chicken Foil Packs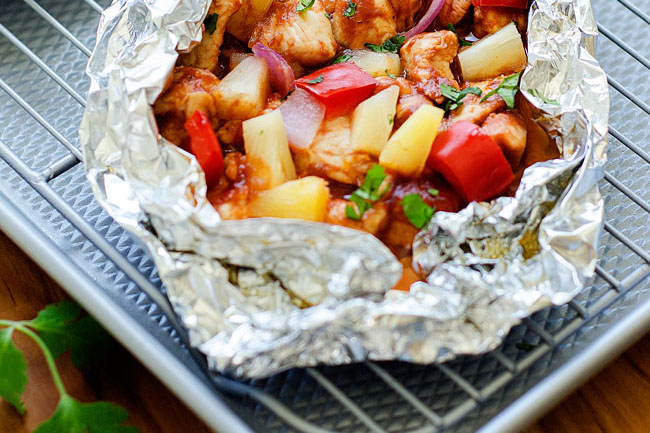 These savory and sweet foil packs can be assembled at home and kept in the cooler, but with only 5 ingredients, they're also easy to prep at camp. That's what makes them one of our favorite easy meals for camping!

Easy Camping Dinner Ideas
Who says you have to sacrifice flavor while cooking over a campfire? Put these camping dinner recipes to the test on your next camping trip and you'll be surprised just how delicious camp cooking can be!
13. Campfire Chicken Pot Pie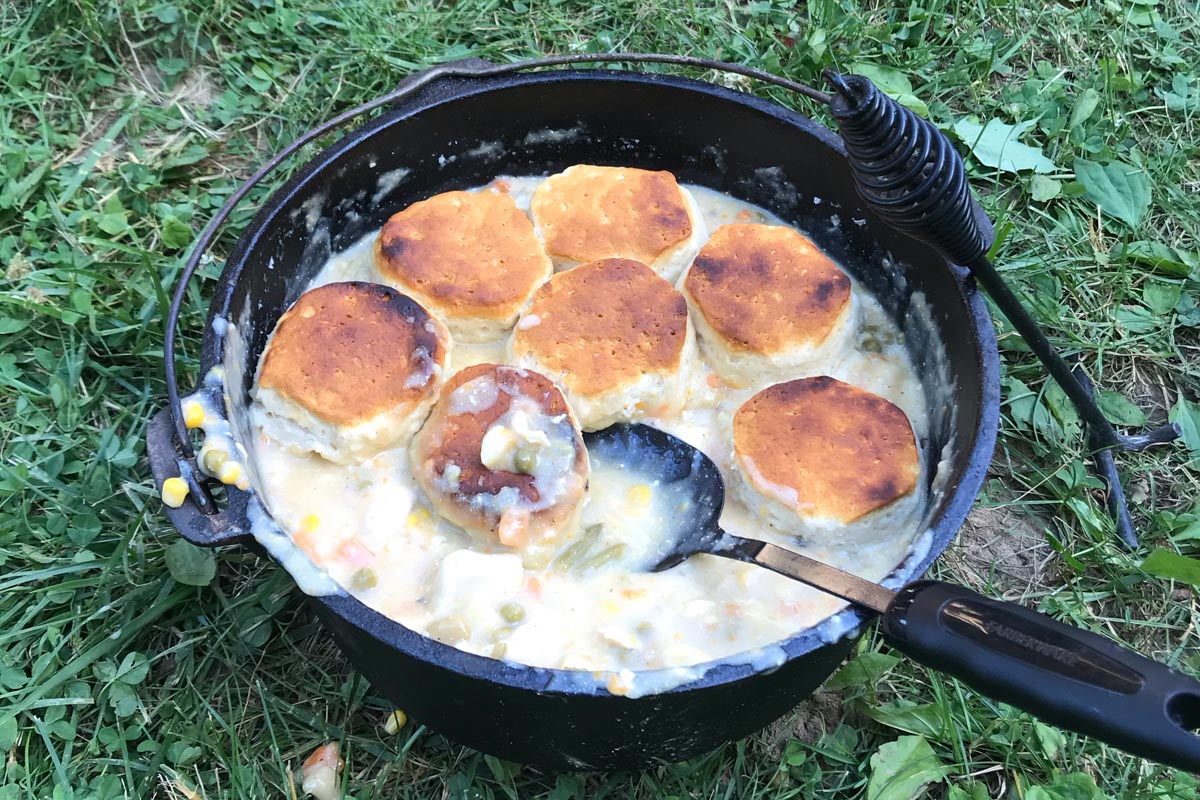 Who knew that hearty, delicious pot pies could be easy camping meals? It turns out, they require just four simple ingredients and a Dutch oven!
14. Chicken and Black Bean Nachos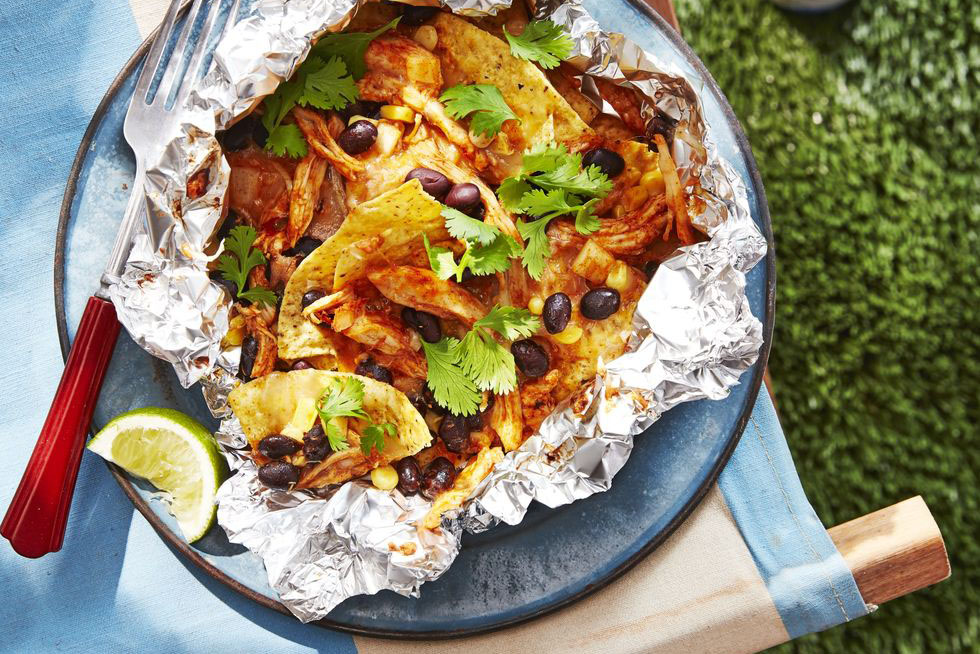 After heating up your fire source, these flavorful nachos will be ready to eat in just 25 minutes. The best part is, you can add any (and as many!) toppings as you like!
15. Campfire Pizza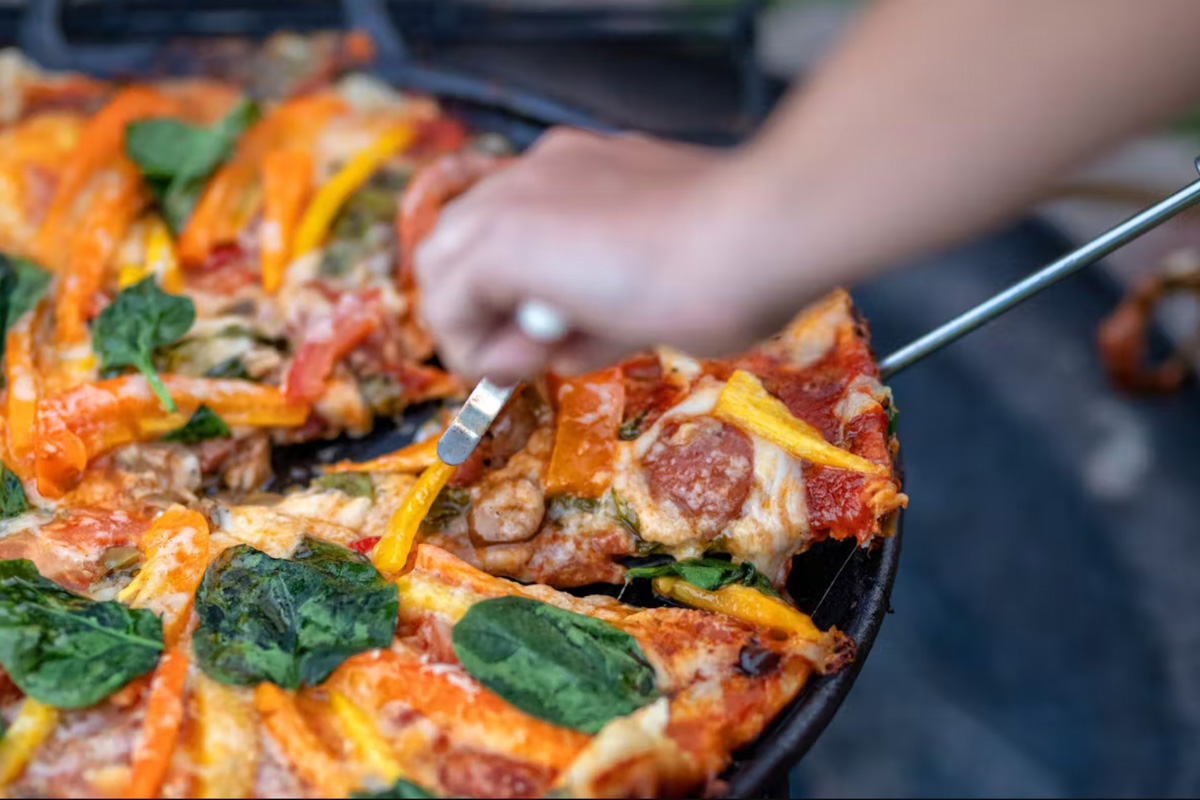 Your favorite pizzeria may not deliver to the woods, but that doesn't mean you have to forego pizza night while you're camping. Choose some favorite toppings, then cook this pizza right over your campfire for an amazing wood-fired taste. Or, use a cast iron skillet!
16. Campfire Dutch Oven Enchiladas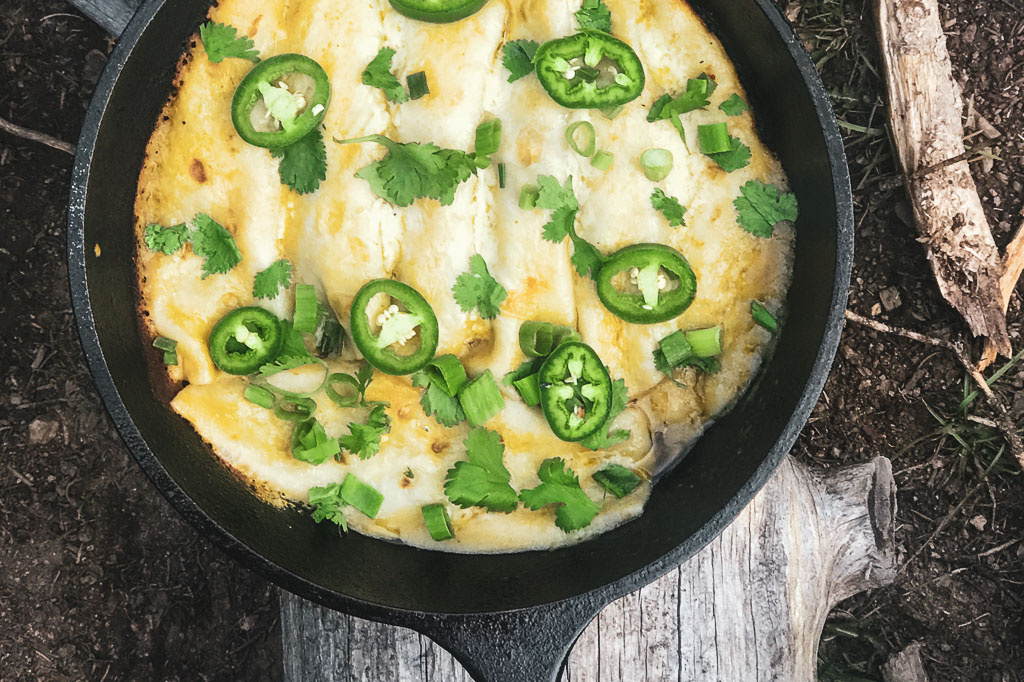 Cheesy, spicy, and hearty, enchiladas are one of those perfect easy camping meals for cool summer evenings. To make this meal come together quickly and minimize cleanup, cook the veggies at home before your trip.
Psst! Looking for more veg-heavy options? We've got you covered with these vegetarian camping meals that are both healthy & delicious!
17. Dressed Up Baked Beans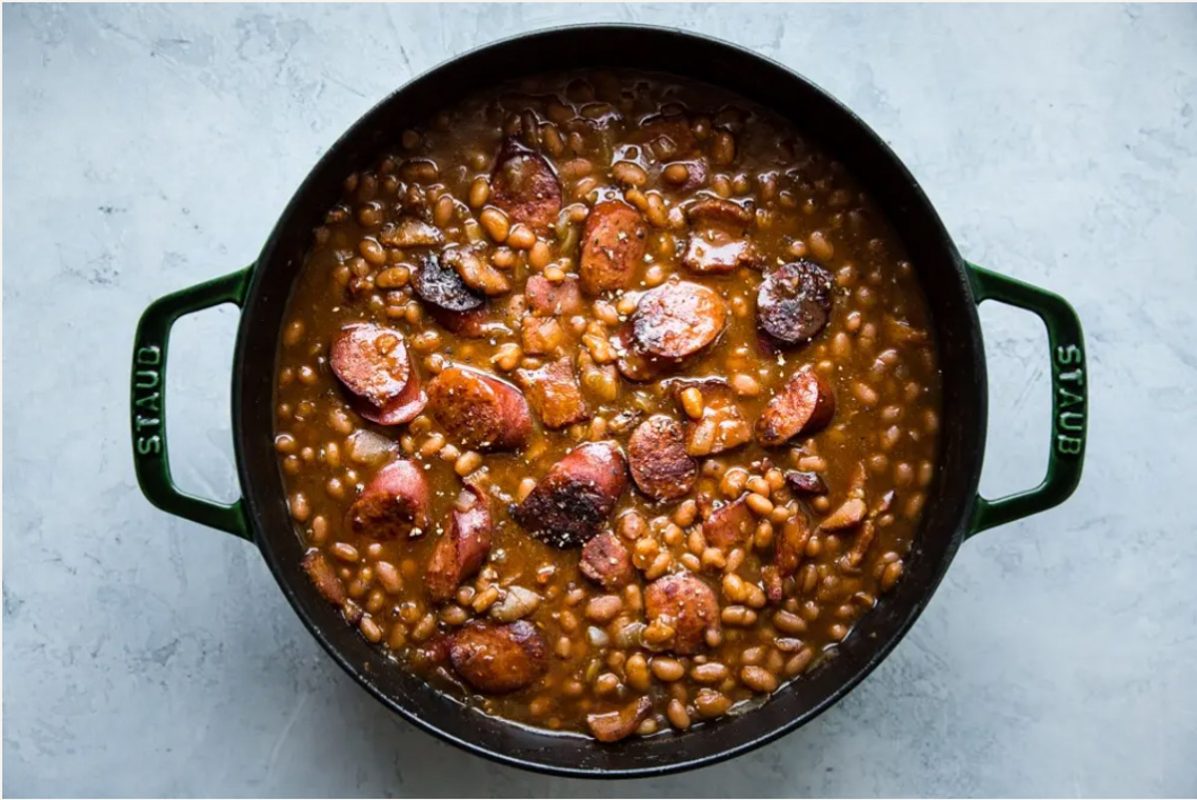 We know what you're thinking, but these are not your average baked beans! The addition of bacon and sausage make this a filling meal that will satisfy even the biggest appetites.
18. Pineapple Chicken Kabobs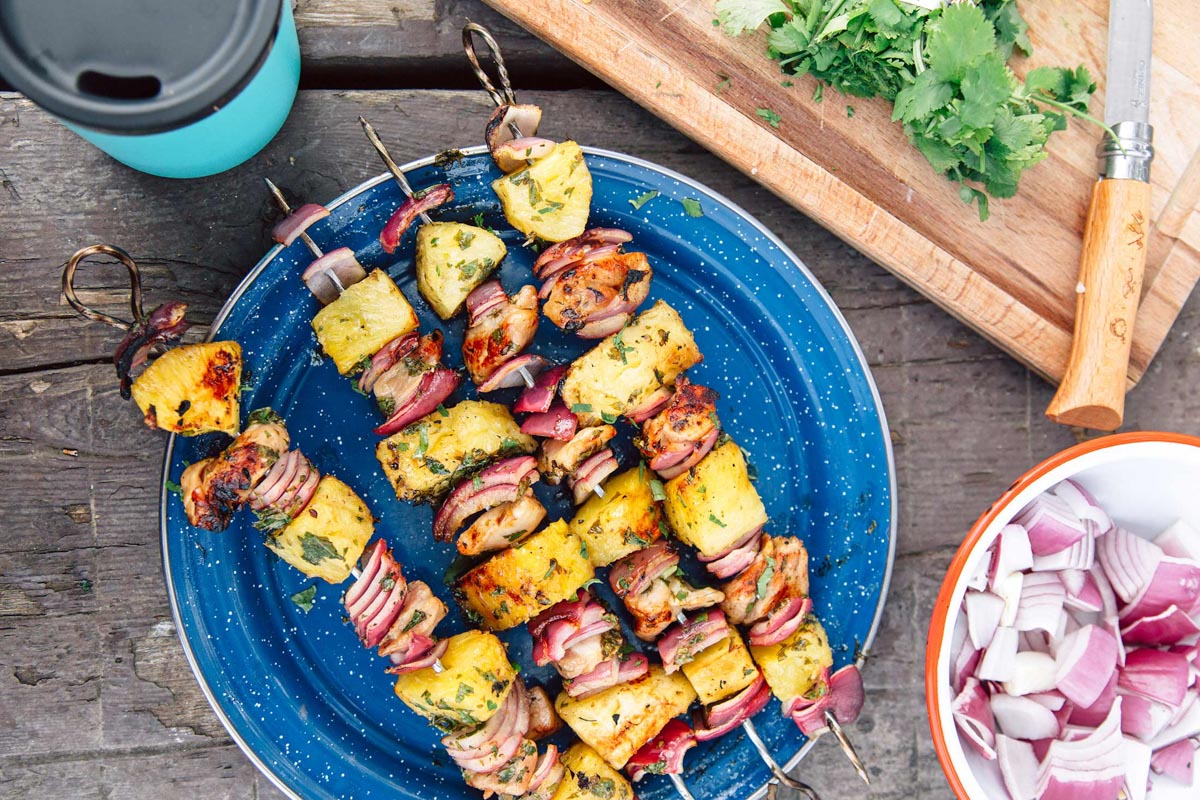 Kabobs are fun to both assemble and eat, so it's a bonus that they're also one of the best easy meals for camping. Another great thing about kabobs is that they're easy to customize, so everyone in your group will be satisfied.
19. Campfire Taco in a Bag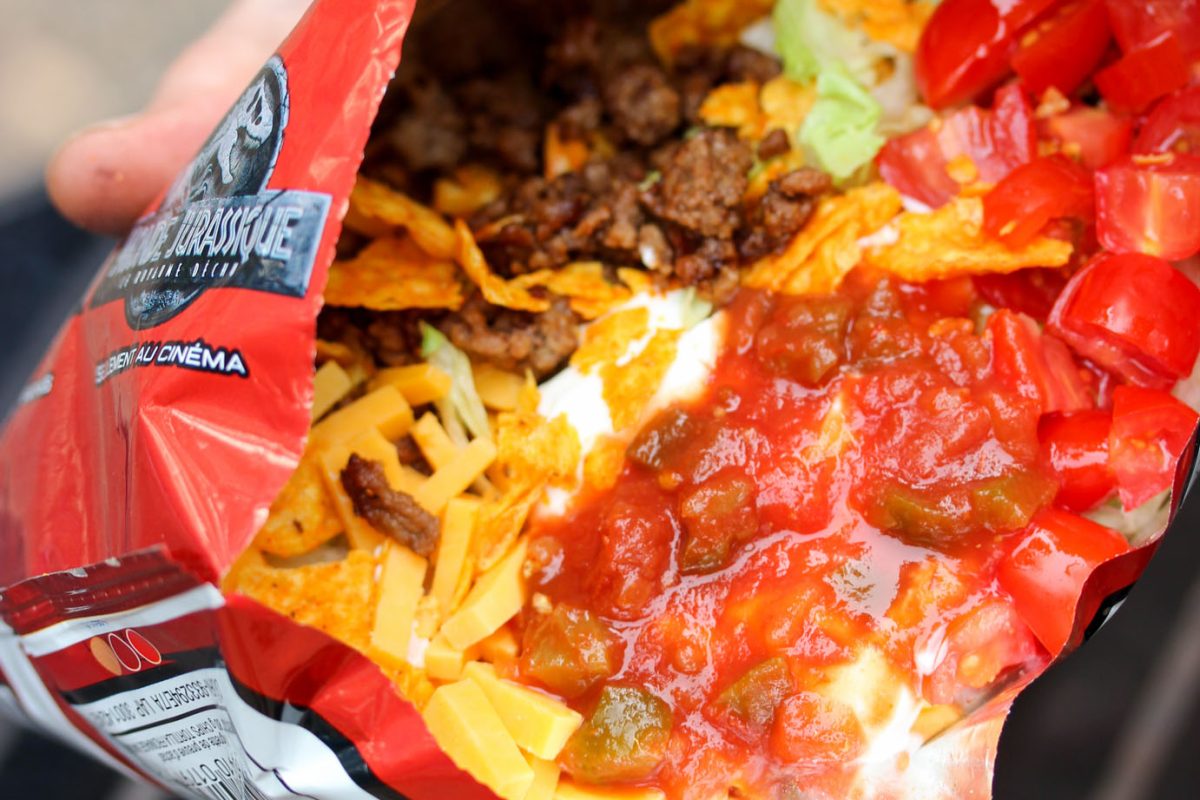 When it comes to easy camping meals, you won't find one much simpler to prepare than a taco in a bag! Just season and brown ground beef, pour it into individual bags of tortilla chips, and add toppings. When you're done eating, simply throw the bags away – no worrying about dishes!
20. Hot Ham and Cheese Campfire Sandwiches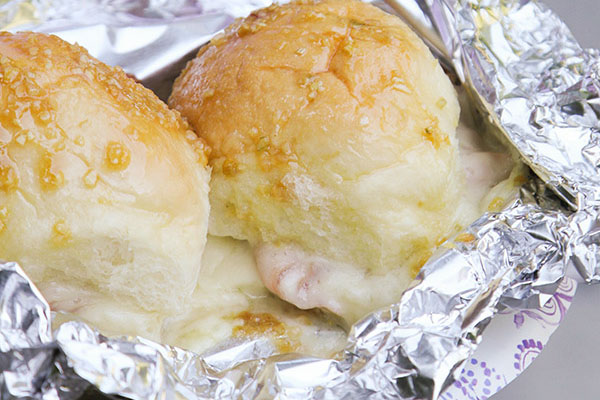 Why settle for cold sandwiches while camping when you can have these hot, gooey ham and cheese sandwiches? Preparing these sandwiches is a breeze – they're wrapped in foil and heated up for about 20 minutes in the campfire.
21. Campfire Bean 'N' Ham Soup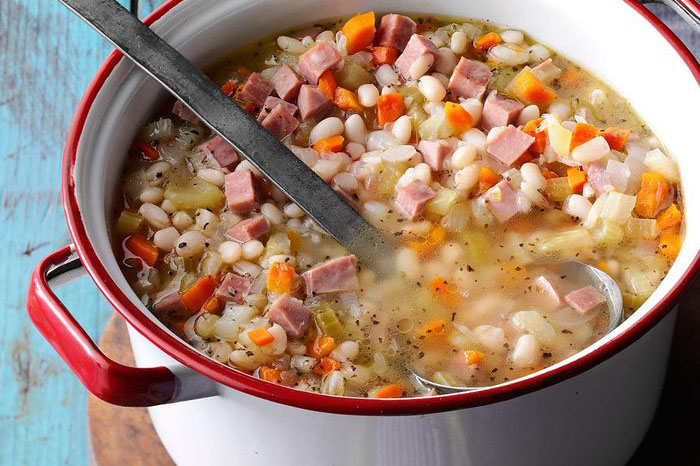 When you need to feed a crowd, you can't go wrong with campfire bean 'n' ham soup. While the ingredients are simple, they meld together (in a Dutch oven, of course!) to make a hearty, tasty soup that everyone is sure to love.
22. Seattle Hot Dog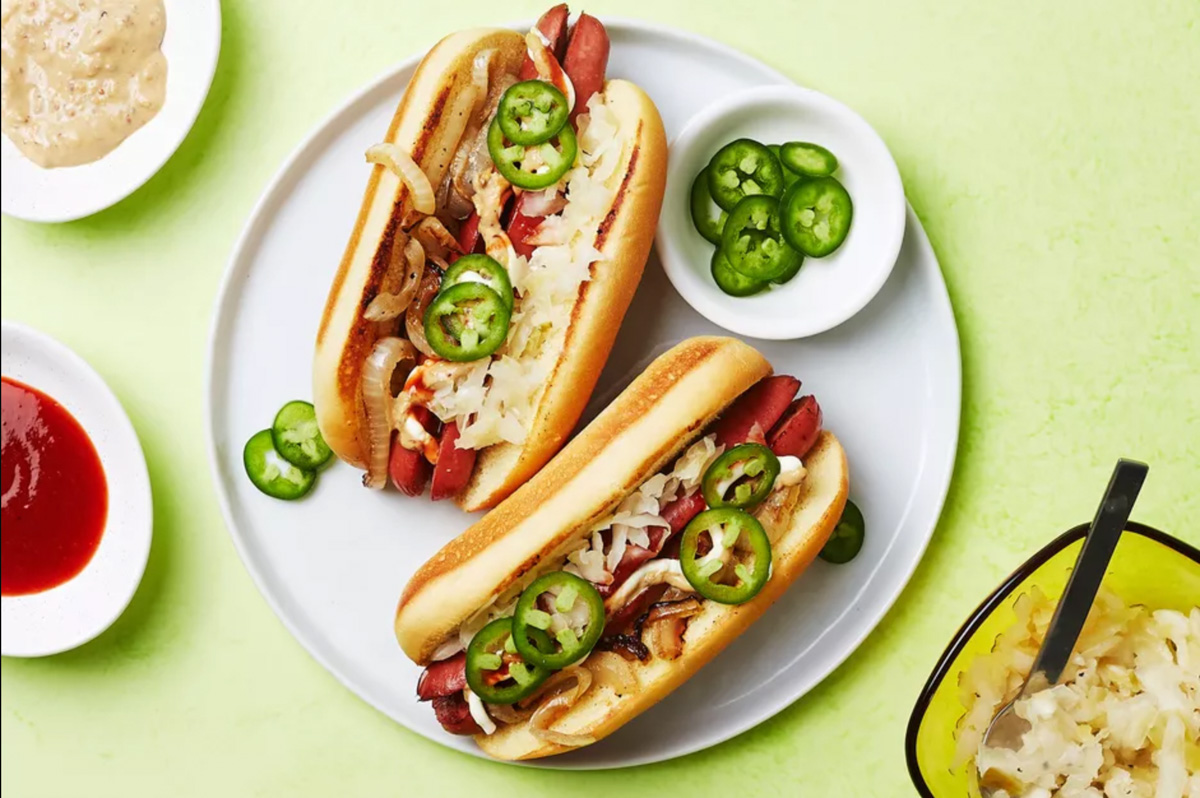 If you're wondering what Seattle hot dogs are, well, prepare to have your life forever changed. An elevated version of a normal grilled hot dog, this easy camping meal is topped with grilled onions, cream cheese, mustard, and jalapenos. Of course, feel free to skip the jalapeños for anyone who isn't crazy about spicy food.
23. Dutch Oven Chicken and Dumplings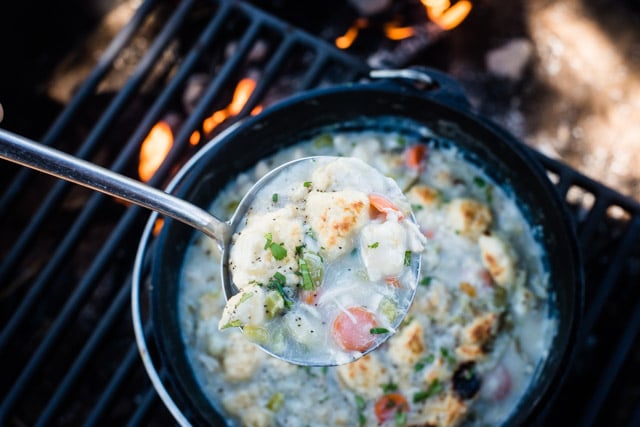 There is truly nothing quite as comforting as chicken and dumplings after a long day of outdoor activities. All the ingredients cook together in one Dutch oven, making it one of the best easy camping meals — plus, it's great for a crowd!
24. Dutch Oven Chili with Cornbread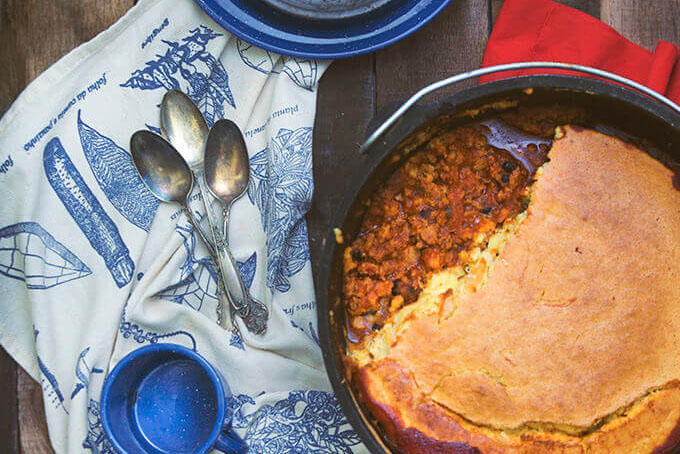 Nothing hits the spot quite like chili eaten around a campfire, are we right? This chili recipe is very versatile (for example, omit the meat for a vegetarian version and add whatever vegetables you fancy!), and you can easily control the spice level. The cornbread even cooks right on top of the chili in the Dutch oven! How's that for easy meals for camping?
25. Campfire Grilled Cheese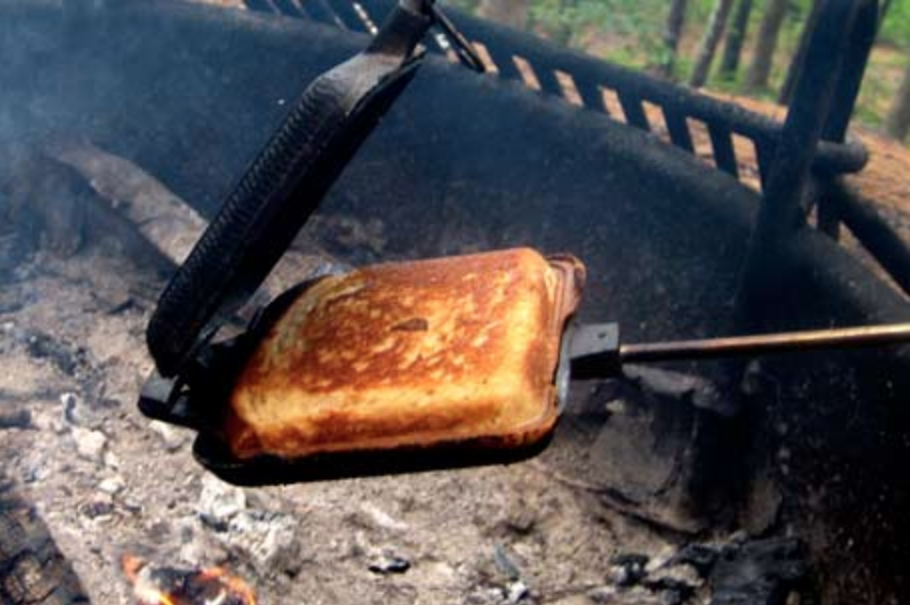 Outdoor activities can burn up a lot of energy and leave you hangry. In this situation when you want food fast, there aren't many meals that come together faster than grilled cheese sandwiches. Made in a cast iron skillet over a campfire, these sammies are ooey, gooey, and have a perfectly caramelized crust.
26. Fireside Lasagna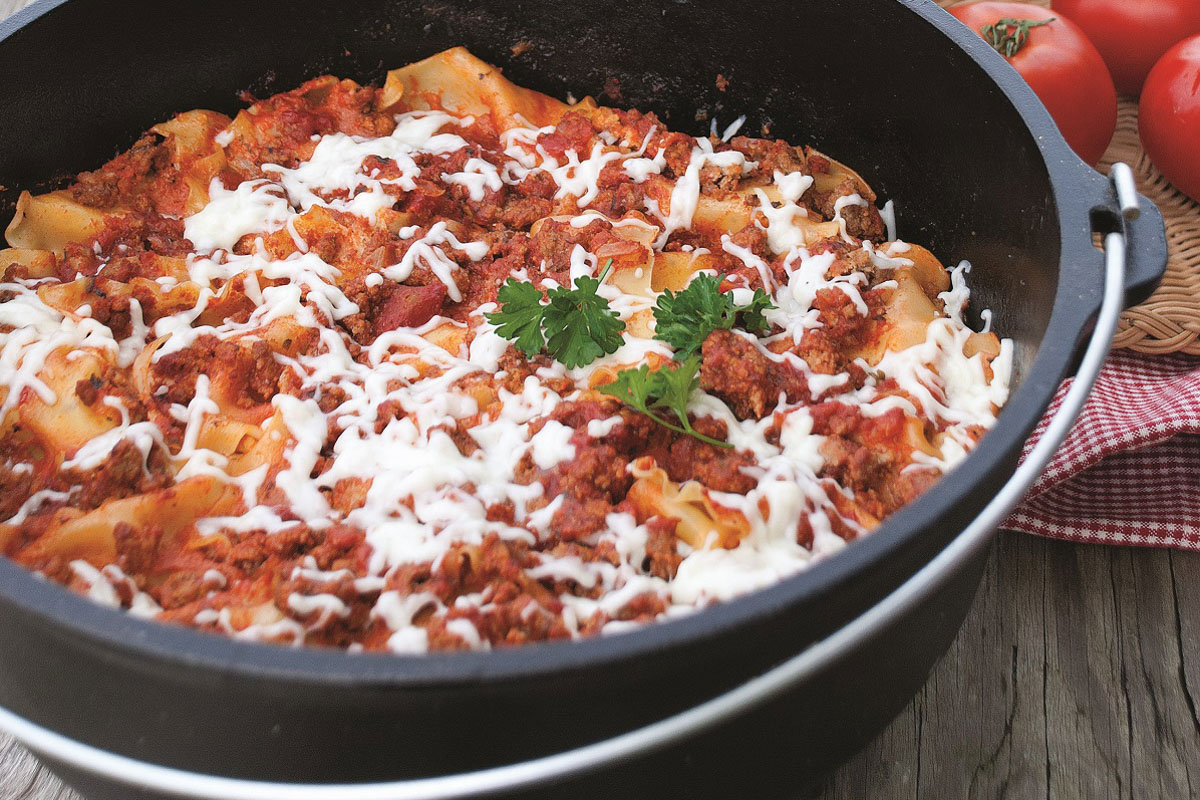 Lasagna is probably not what you think of when you hear "easy camping meals," but making it at a campsite is easier than you think. If you have a Dutch oven, you can make a hearty lasagna that's just as good as what you make at home.
27. Cilantro Lime Shrimp & Rice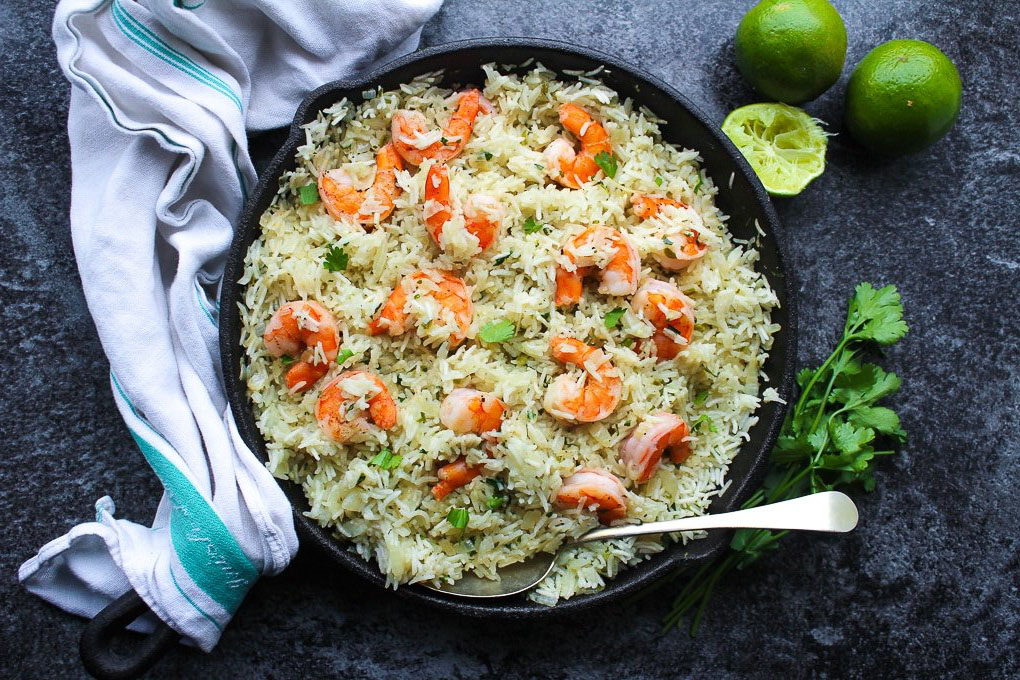 We have a serious love affair with this easy camping meal, mostly because it has a flavor profile that many people don't think of for camping. The Caribbean-inspired flavors have a satisfying kick, but the meal is light enough to enjoy in any season.
28. Shrimp Boil Foil Packets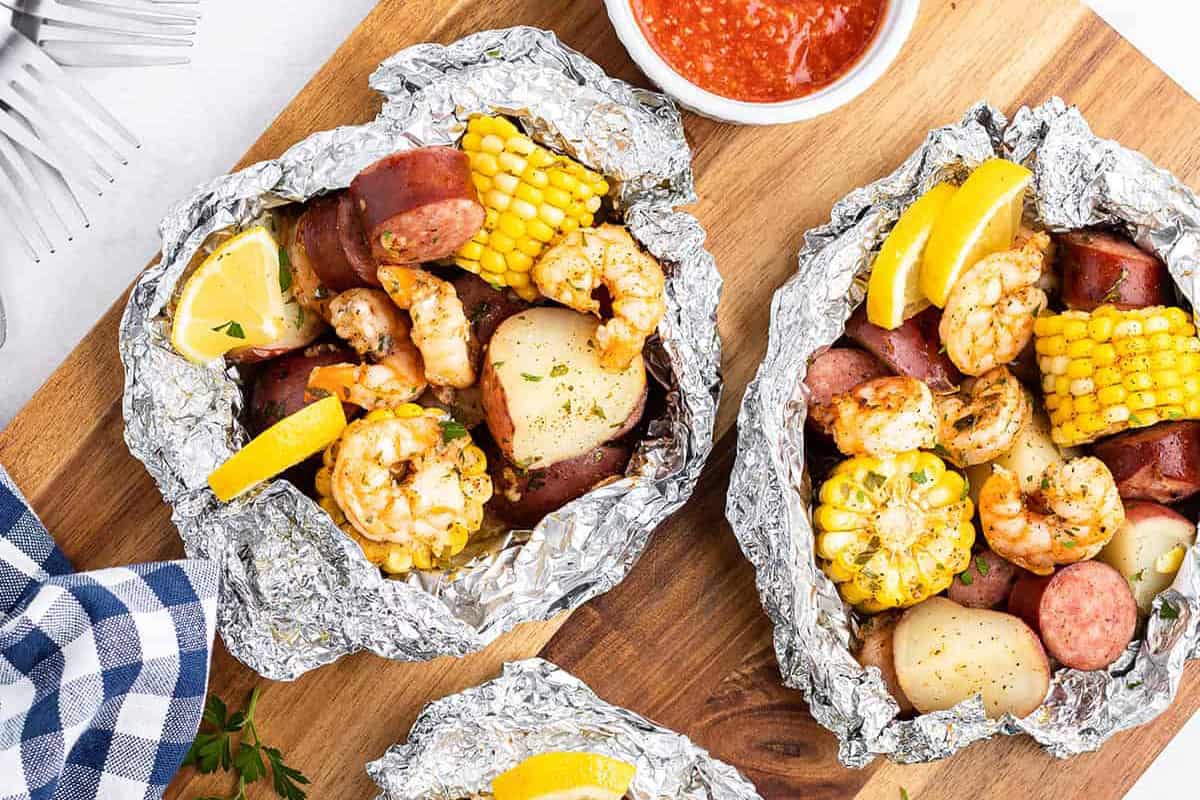 Speaking of shrimp, we love it for easy camping meals because it cooks up quickly, it can be transported and stored either fresh or frozen, and it's extremely versatile. This no-mess foil packet meal combines some all-time favorite summery flavors.
29. Shakshuka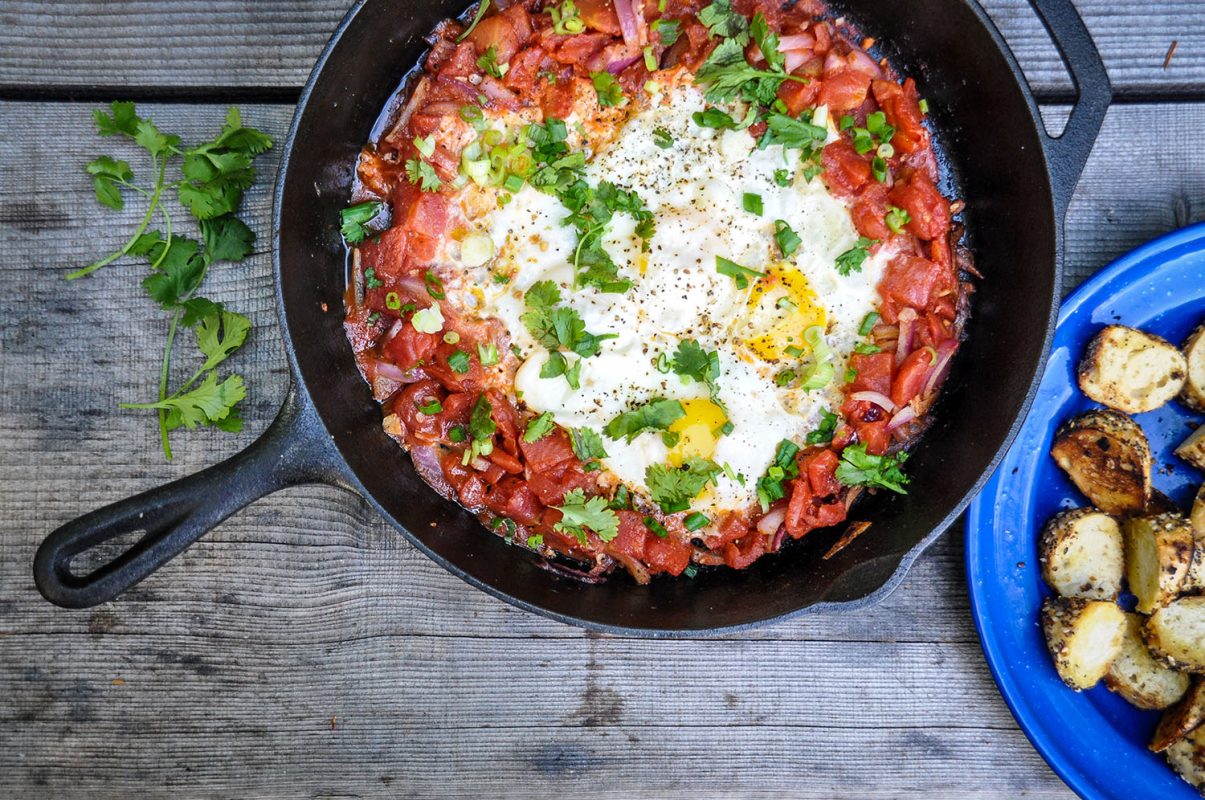 Another of our favorite easy meals for camping is a simple shakshuka. Like cilantro shrimp and rice, this simply isn't a dish most people associate with camping. However, it's a simple yet extremely flavorful meal that can easily be "dressed up" with fresh herbs, a sprinkling of cheese, or different veggies.
30. Chicken Skewers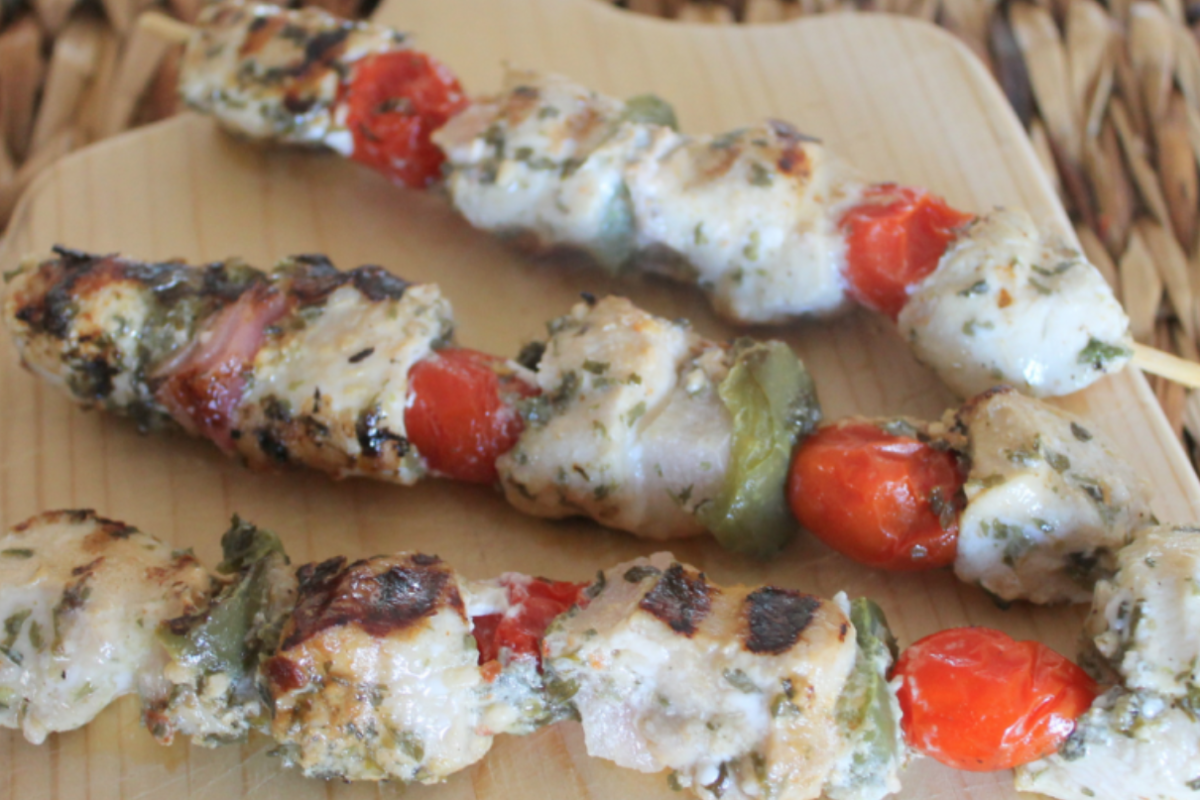 Similar to kabobs, skewers are fun to make and eat. Plus, they're tasty, healthy, affordable, and easy to customize! We love the Greek recipe here, but you could also try teriyaki or pineapple chicken skewers to switch things up. As a bonus, you can make these in advance and freeze them!
31. Campfire Cowboy Stew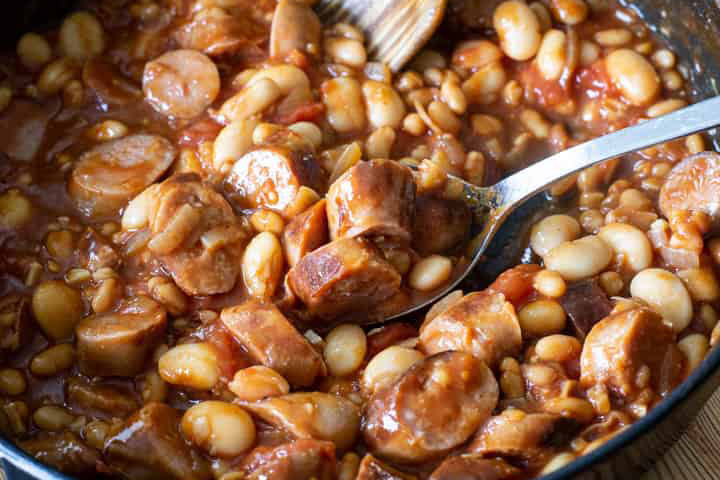 Like a slightly more rustic take on chili, this is one of the heartiest and most delicious easy camping meals out there! The ingredients are simple and inexpensive, yet filling and incredibly flavorful when combined.
32. Quesadillas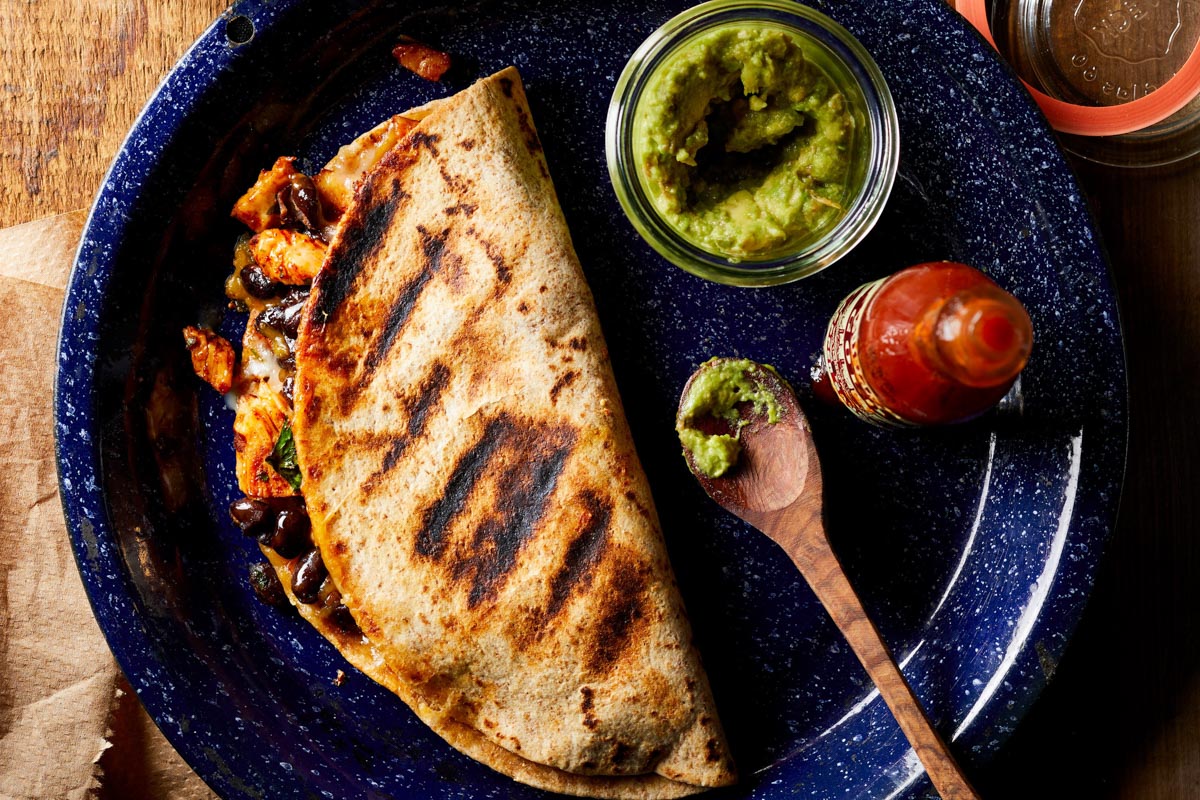 Another ultra-versatile camping meal, quesadillas can be completely customized for everyone in your group. Plus, you can either assemble them at home and cook in foil packets over the fire or cook quesadillas directly in a cast-iron pan.
Psst! After dinner, you'll want to try some of these delicious and easy campfire desserts!


You may also like…
Save this article on Pinterest for later!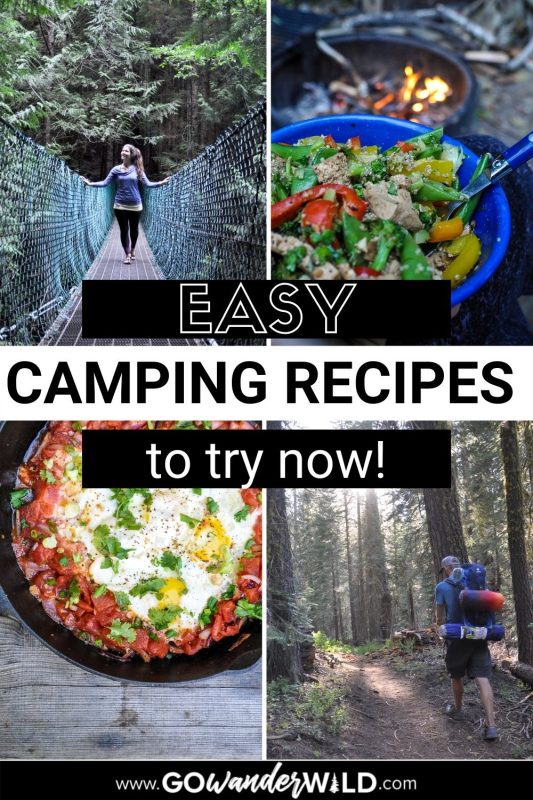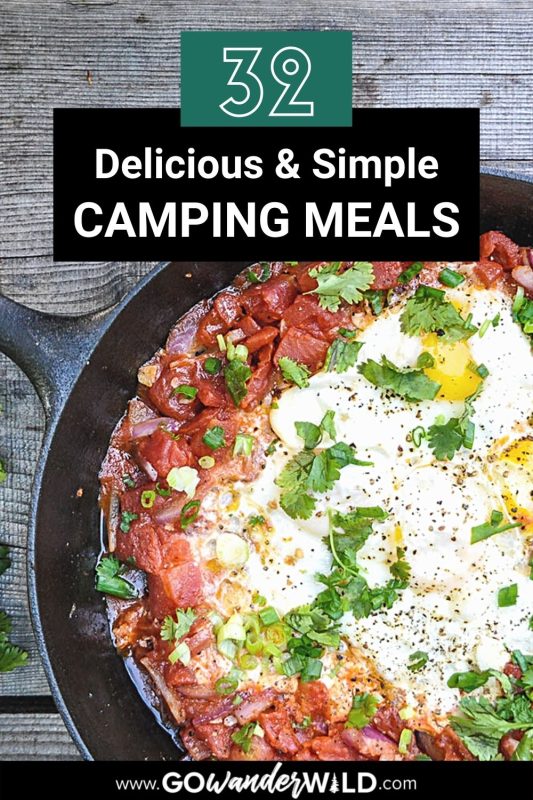 We want to hear from you!
What's your favorite easy camping meal from this list that you cannot wait to try cooking? Are there any other favorite easy camping meals you think we've missed? Comment below and let us know!