Joshua Tree National Park is a renowned climbing and astronomy destination, but it's also home to some fantastic hiking trails. With features including slot canyons, long-abandoned mines, and boulders you can scramble, the best hikes in Joshua Tree are unique and memorable.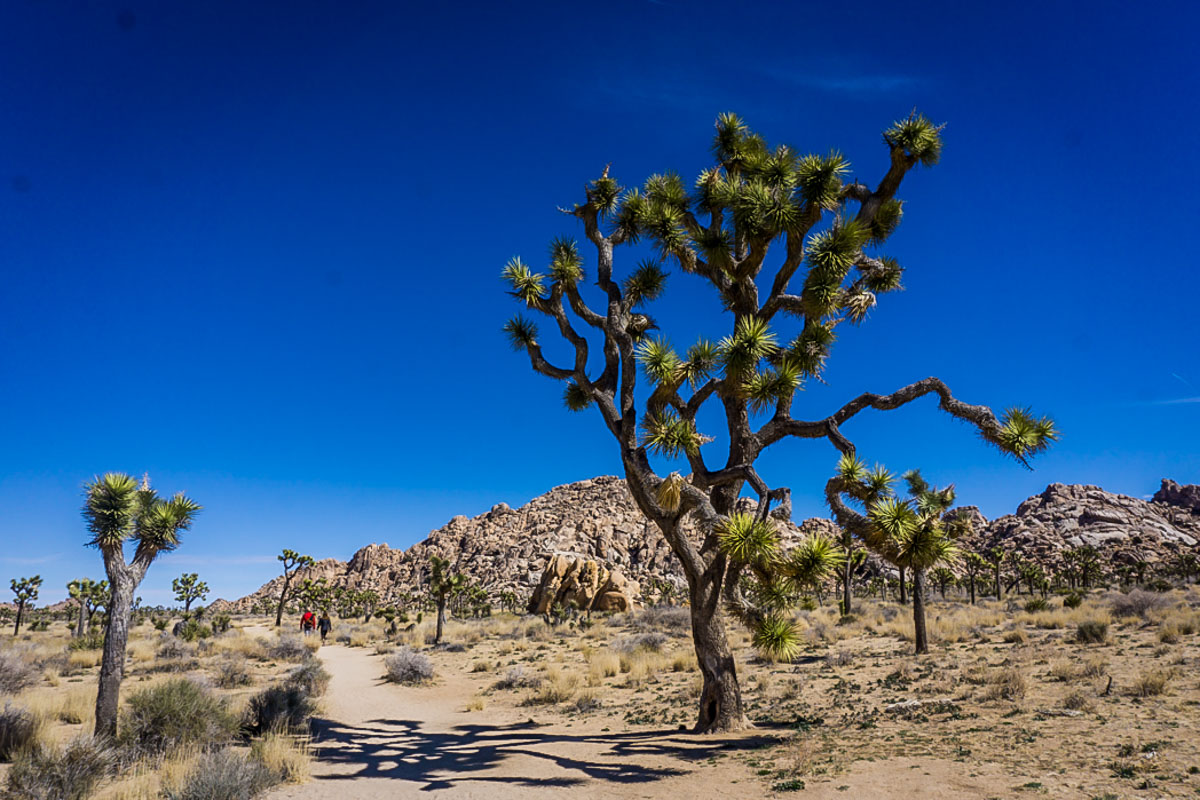 While famous in its own right, Southern California's Joshua Tree National Park isn't exactly top of mind for most people when they think of great hiking destinations. Set in the desert, Joshua Tree is best known for its namesake plants, massive rock formations, and epic stargazing.
If you've never thought about some of the best hikes in Joshua Tree, though, don't be too quick to dismiss the park's unique trails. Joshua Tree encompasses a whopping six mountain ranges in its nearly 800,000 acres, as well as not just one but two distinct deserts: the upper Mojave and lower Colorado. These two deserts are quite different, and this is the only place in the world you can see the unique geological diversity their intersection creates.
Between having both low and high desert, all those mountains, and unusual features like slot canyons, enormous boulders, and even true oases, Joshua Tree is ideal for exploring on foot. Best of all, most of the trails in the park are short and relatively easy, making them suitable for just about anyone and allowing you to check several off your list in one trip.
To help you plan your visit, we put together this guide to the best hikes in Joshua Tree!
Best time to visit Joshua Tree National Park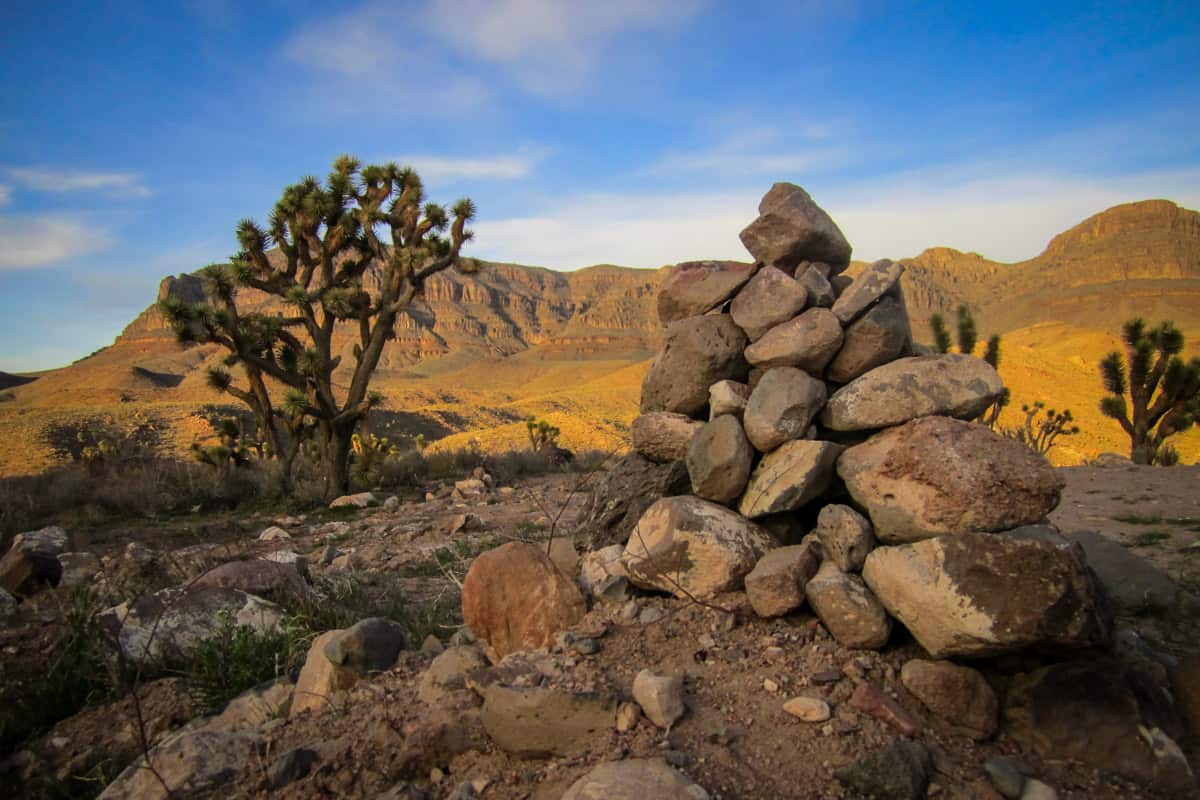 Spring and fall are the best times to visit Joshua Tree, when the weather is at its most pleasant. March through May are by far the busiest months in the park, and for good reason—spring wildflowers are epic in Joshua Tree! It's especially unique because you get to see flowers and other plants coming to life from both deserts, an extremely rare opportunity.
In the fall, you won't do any leaf-peeping, but you will find some of the best stargazing and weather of the year, specifically in October and November.
Visiting in summer and winter isn't recommended, due to Joshua Tree's extreme weather. Summer days skyrocket above 100 degrees and it often doesn't cool down lower than the 80s even overnight, plus there's no water and very little shade anywhere in the park. On the opposite end of the spectrum, it gets surprisingly cold in this high desert environment in the winter, and snow at higher elevations isn't at all uncommon.
Regardless of what time of year you visit, we highly recommend planning your schedule around sunrise and sunset. The desert is absolutely magical during Golden Hour, blanketing everything in soft pastel light.
Psst! Did you know Joshua Tree is one of the best national parks to visit in winter?
America the Beautiful Annual Park Pass

If you're planning to visit more than one of the U.S. National Parks, we'd highly encourage you to look into getting an annual park pass. At $30 per vehicle, entering Joshua Tree along with other national parks in the U.S. can be expensive.
For just $80 per year, you can purchase the America the Beautiful park pass. This pass grants you free access to all of the national parks. Plus it also covers your entrance to over 2,000 natural, historical, and recreational sites across the United States.
If you still need convincing, check out our article: America the Beautiful Annual Park Pass: Is it Worthwhile?
Psst! Check out some of our other favorite national parks on the west coast & Western U.S. that make great hiking destinations.

Best day hikes in Joshua Tree National Park
While there are tons of hiking opportunities in the park, we've narrowed down our top picks for the best hikes in Joshua Tree National Park to add to your itinerary.
1. Cholla Cactus Garden
It's definitely a stretch to call this a hike, but Cholla Cactus Garden is one of the most popular sites in Joshua Tree. The short, easygoing loop trail offers a perfect intro to one of the park's other types of plant life: teddy bear cholla, aka jumping cactus (they do indeed "jump," so keep a safe distance!). A boardwalk trail takes you through an unusual stand of the cactus in the Pinto Basin area.
2. Cap Rock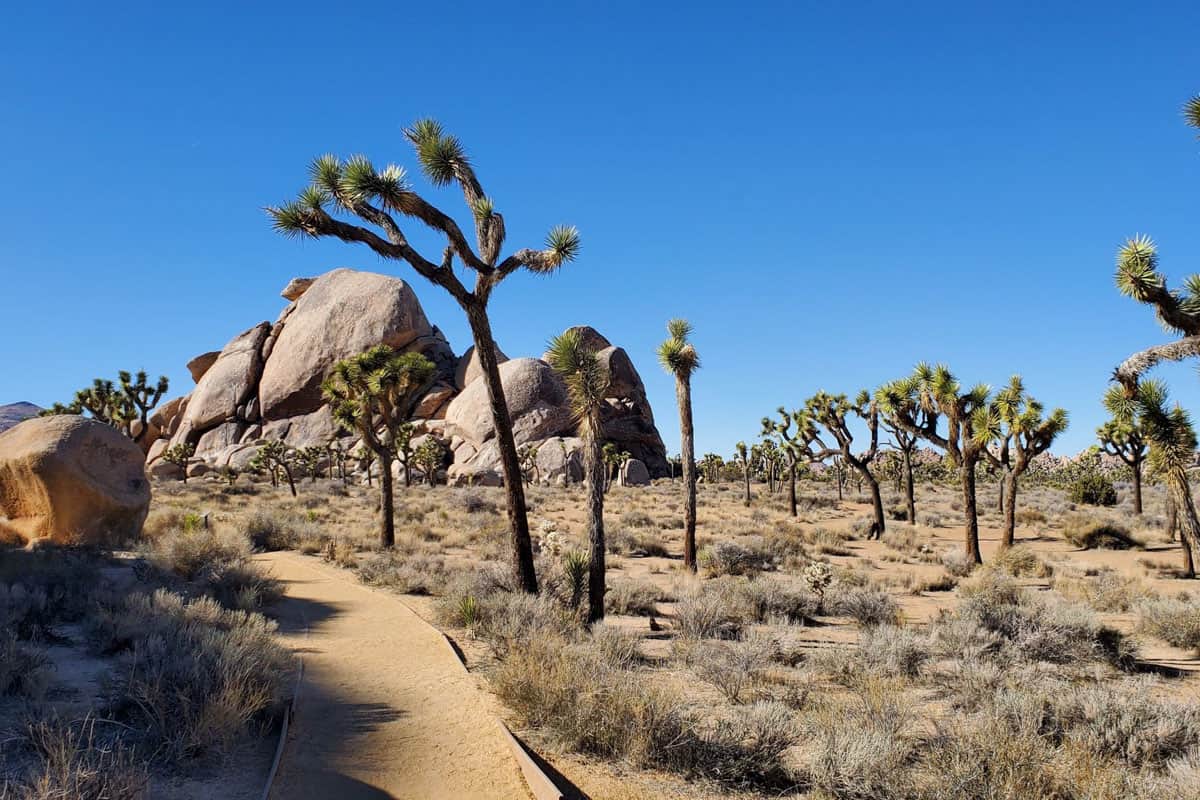 A super short trail with several excellent photo ops, Cap Rock is one the best hikes in Joshua Tree. The trail features a pleasant combo of especially photogenic Joshua trees, large boulders and Cap Rock itself, plus an abundance of wildflowers in the spring. When in bloom, you'll spot desert sage, wooly marigolds, showy Cooper's dyssodia, and New Mexico thistle, which only blooms once in its lifetime!
3. Discovery Trail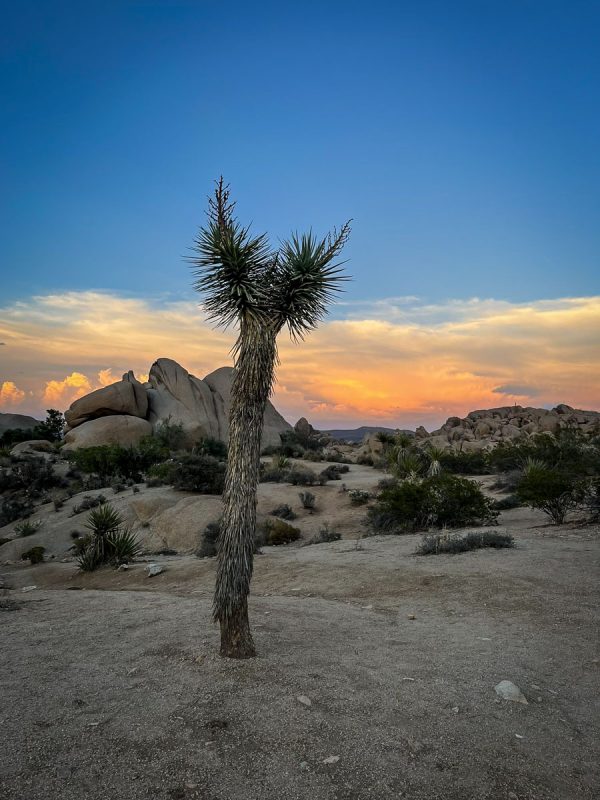 If you're looking for one of the best family-friendly hikes in Joshua Tree, your search ends with Discovery Trail. Literally built by kids, for kids (and kids at heart!), local students gave input on trail placement and even physically constructed the trail. How neat is that?!
The loop connects two popular trails, Skull Rock and Split Rock Loop, and highlights some of Joshua Tree's unique geology, including boulders and a small slot canyon. While the trail is mostly easy, there is one spot that requires rock scrambling.
4. Hall of Horrors
Despite it's extremely ominous-sounding name, Hall of Horrors is one of the best hikes in Joshua Tree. Similar to Cap Rock, this flat trail is suitable for just about anyone.
You'll circle several massive boulder piles en route to the Hall of Horrors itself, which is a short but narrow slot canyon. Actually finding the slot canyon is a fun challenge in itself (hint: it's inside one of those groups of boulders!)!
5. Hidden Valley
Without question, Hidden Valley is one of the best hikes in Joshua Tree (and one of the most popular!). In this one-mile loop, you get a great overview of the park and lots of gorgeous scenery. Giant boulders form a circle around the trail, offering a nice contrast between the rock formations and lush vegetation on the valley floor.
Note that you'll likely need to start Hidden Valley extra early or later in the day to beat the crowds, OR be prepared to circle around looking for parking.
6. Barker Dam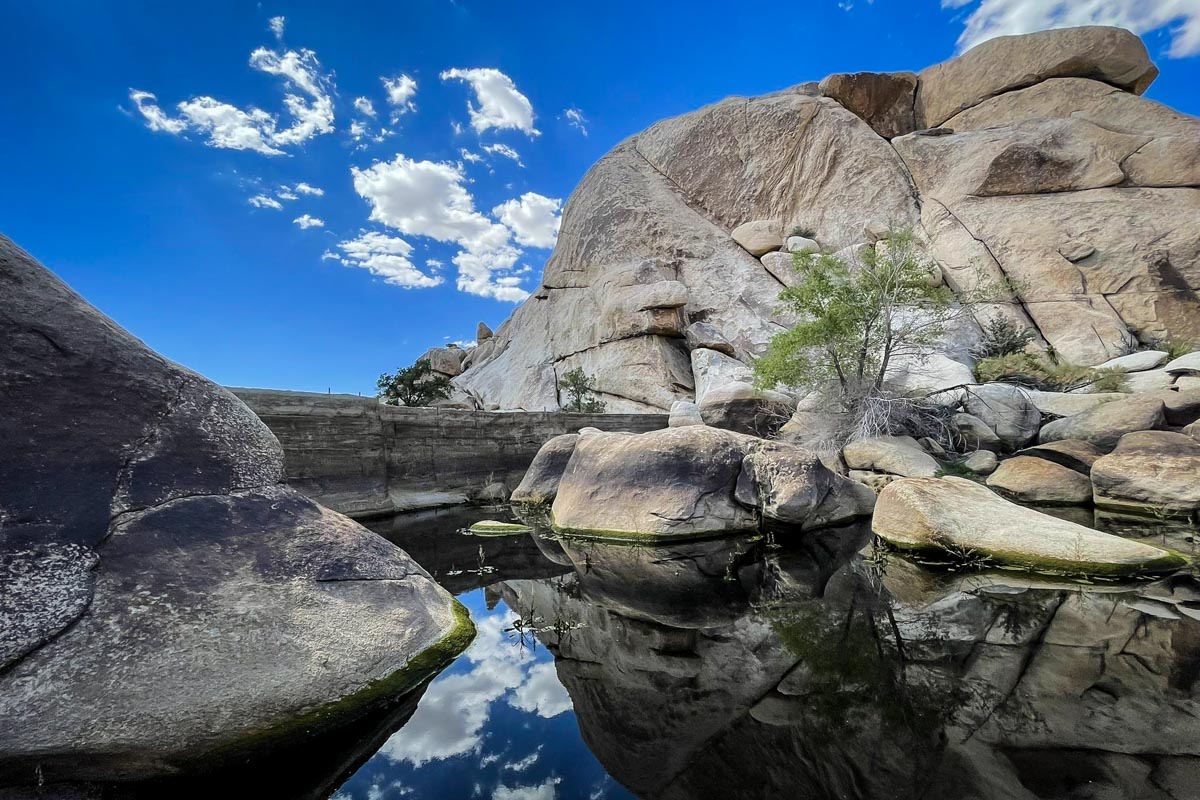 It's no surprise that Barker Dam is one of the most popular Joshua Tree hikes — it's short but packs big punch, with interesting petroglyphs, boulders, scrambling, and occasionally, even water in the dam. Wall Street Mine, another great short hike, shares the same parking lot, so it's easy to do both.
Fun fact: the dam was originally built to support the area's local cattle ranches. It's hard to believe today, but this area was once much wetter!
7. Arch Rock
A lollipop loop, this trail takes you to one of Joshua Tree's most iconic landmarks: Arch Rock. The natural arch is a major destination for astrophotography, but it's equally beautiful during the day. Nearby, aptly-named Heart Rock is well worth the detour on one of the little spur trails.
Insider tip: go counter-clockwise once you reach the loop section. The head-on views of the arch are better!
8. Skull Rock
Skull Rock is another one of Joshua Tree National Park's most famous landmarks, and it truly looks just like a skull! The easy-going loop has several opportunities to scramble over rocks.
There are a few different access points; the most popular is next to Skull Rock on Park Boulevard, but many people also park at the Discovery Trail across the street or start from Jumbo Rocks Campground.
9. Wall Street Mill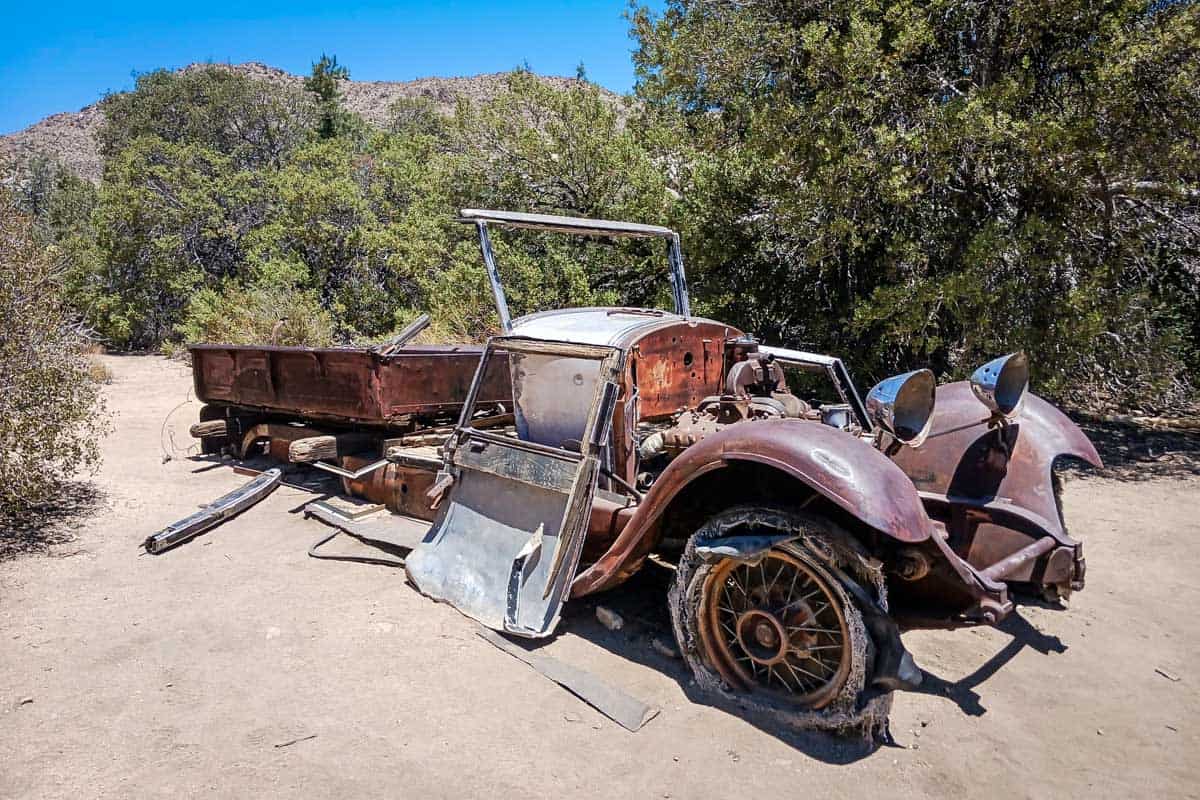 Hikers who are even remotely interested in history will definitely think Wall Street Mill is one of the best hikes in Joshua Tree! The easy, almost entirely flat trail leads you to Wall Street Mine, a long-defunct gold mine from the 1930s to '60s. Along the way, you'll pass interesting historical artifacts including rusted old cars, a windmill, an alleged shootout site, and the remains of a homestead.
As you explore, remember to Leave No Trace and take only photos — the old buildings aren't stable enough to safely explore.
10. Mastodon Peak Loop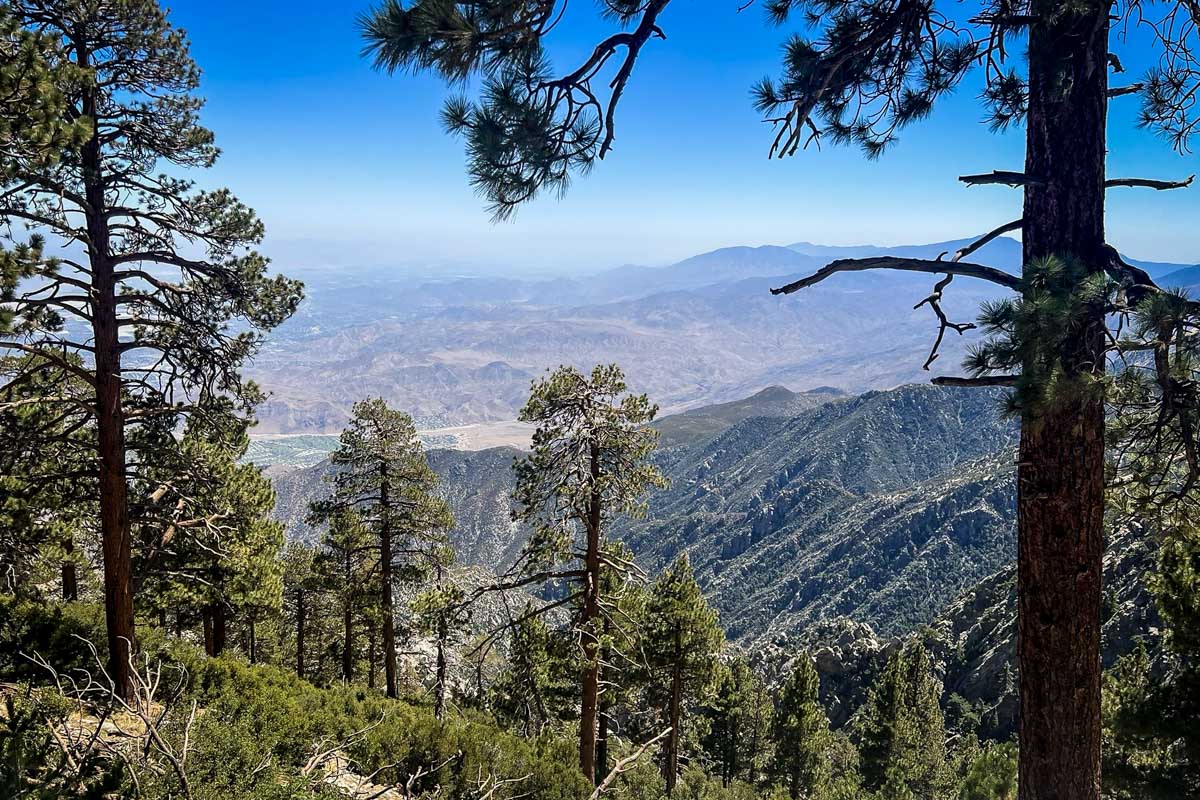 Not every trail in the park is surrounded by Joshua trees! This one is much more like what most people picture as a classic Southwestern desert, covered in ocotillo and yuccas.
In the southern section of the park near the visitor center, this is one of the best hikes in Joshua Tree, offering a different landscape and a nice climb up to Mastodon Peak. Getting up to the summit is a bit steep and requires some light rock scrambling, but it's totally manageable.
11. Inspiration Peak Trail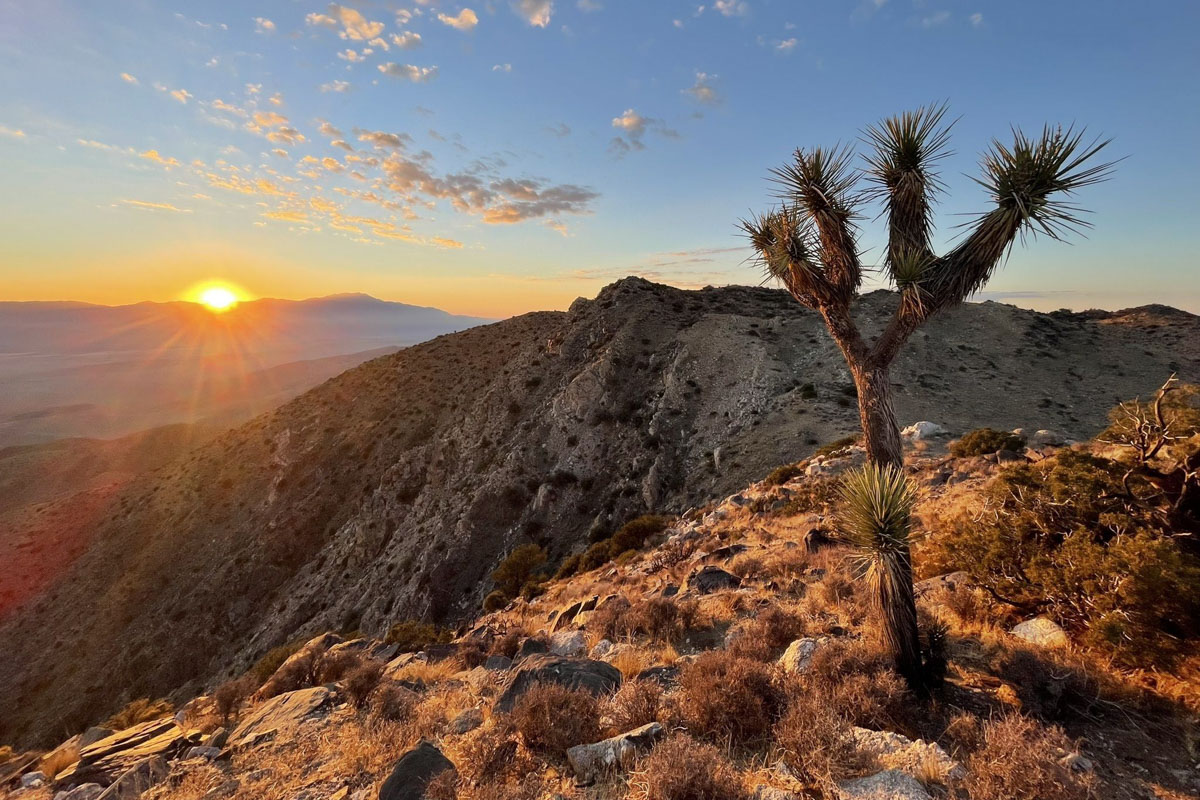 This hidden gem of a trail is by far one of the best hikes in Joshua Tree! It leaves from Keys View, easily one of the most popular, crowded areas in the park, offering the same spectacular view but with no crowds.
Although technically unnamed, the trail is well marked. It does offer a bit of a workout, gaining nearly 700 feet of elevation in less than a mile with some switchbacks to navigate, but the panoramic views (especially at sunrise!) are well worth the climb.
12. Lost Horse Mine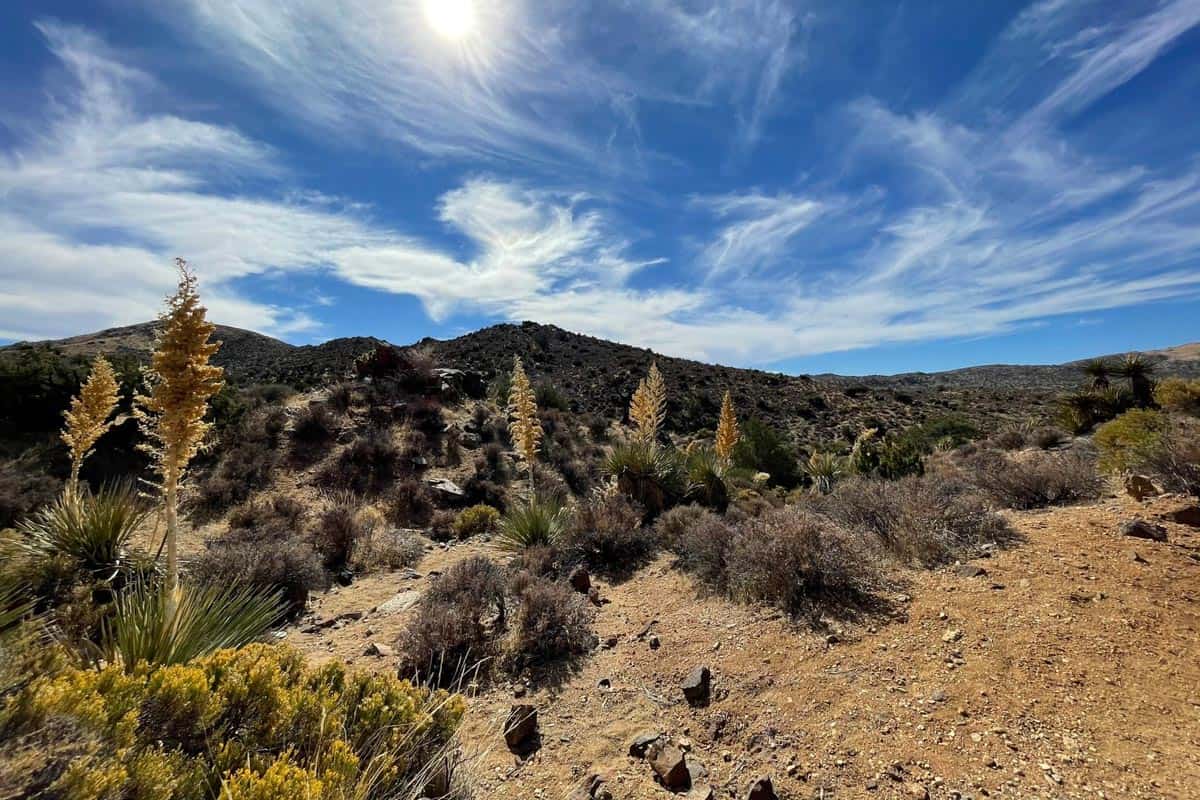 This is a great trail to get away from some of the park's crowds and experience some of the region's fascinating mining and ranching history. The Lost Horse Mine was one of the area's most successful in its heyday, producing an abundance of gold and silver. It's fenced in to preserve the artifacts, but there are still plenty of great photo ops.
Access the trail from a dirt road (which used to be the old wagon road for the mine!) a couple miles past Keys View.
13. Panorama Loop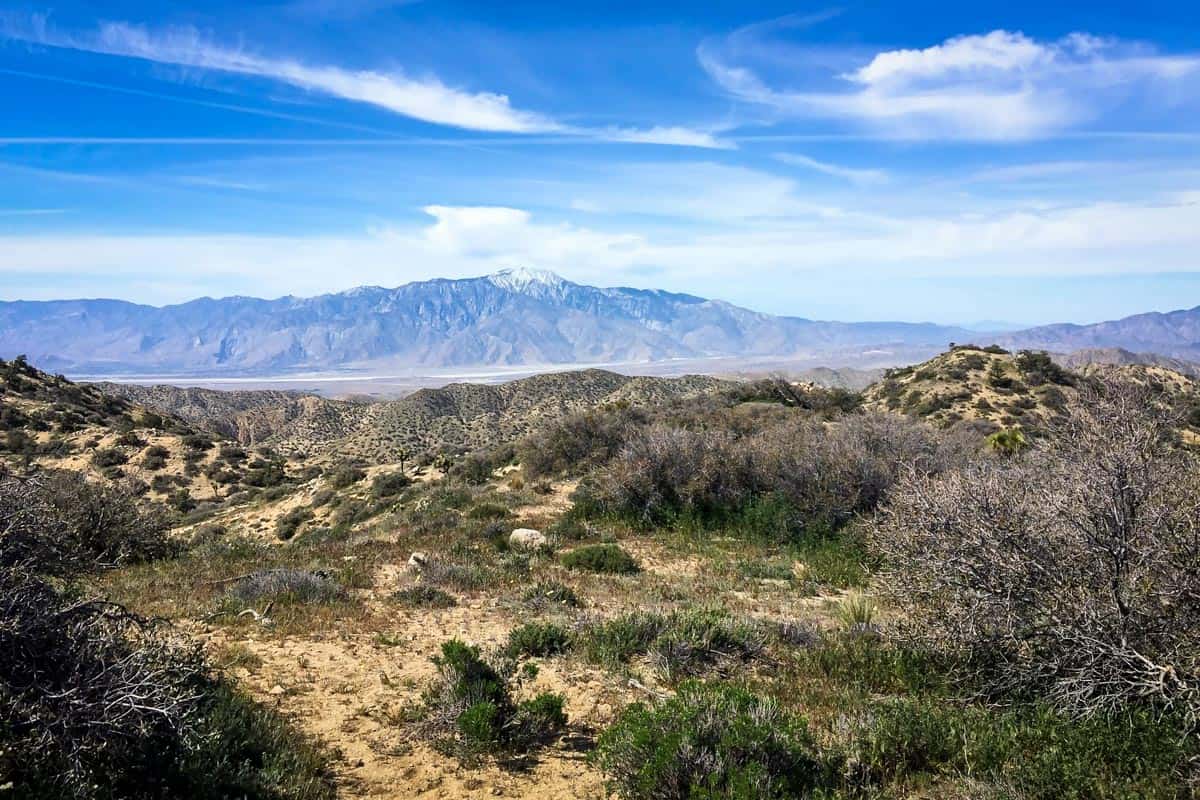 Situated in the park's high-elevation Black Rock Canyon area, Panorama Loop is one of the best hikes in Joshua Tree. The trailhead sits at 4,000 feet in elevation, so you get spectacular views (as its name implies!) and unique plants on this hike. Black Rock Canyon has juniper forest, as well as one of the highest concentrations of Joshua trees anywhere in the park.
14. Ryan Mountain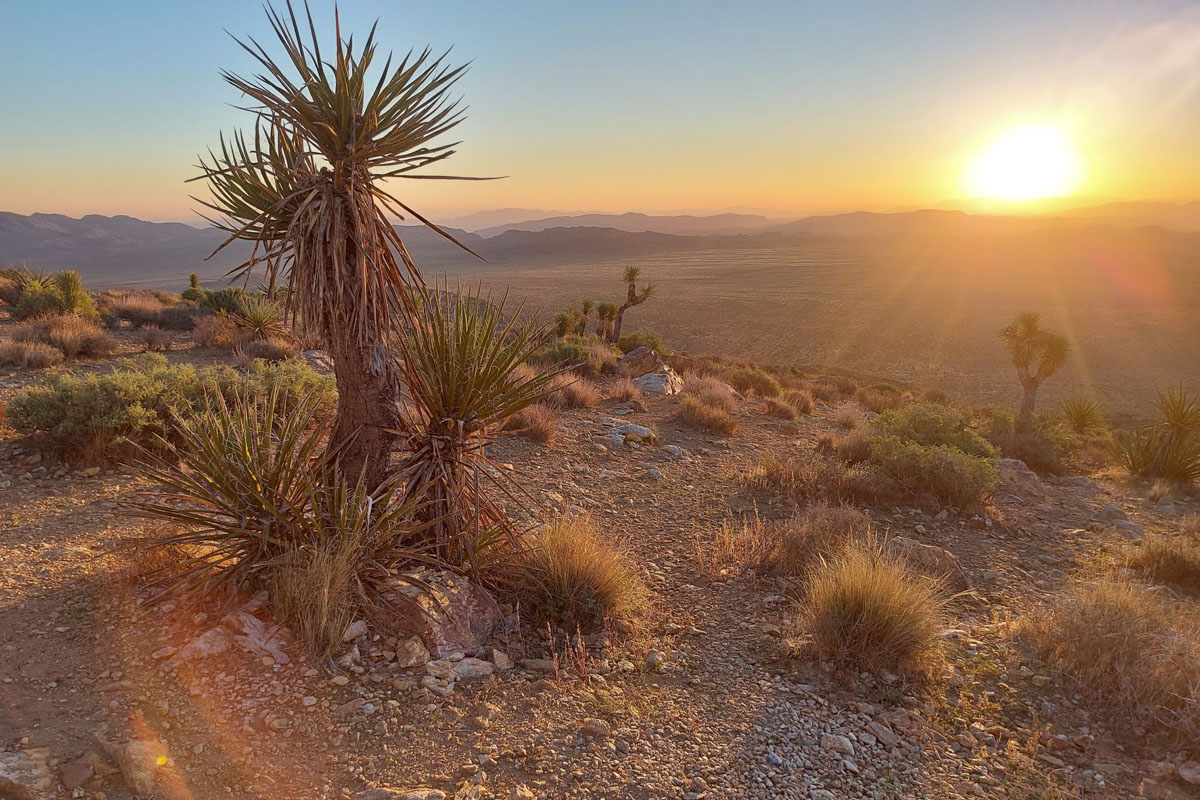 Although AllTrails officially rates this as moderate, trust us — it's tough. The trail up to Ryan Mountain's summit is completely exposed and you ascend just over 1,000 feet in only 1.5 miles, starting the unrelenting climb almost immediately. It's well worth it, however, especially when the weather's clear, as you'll have unbeatable, 360-degree views of the entire park.
15. Boy Scout Trail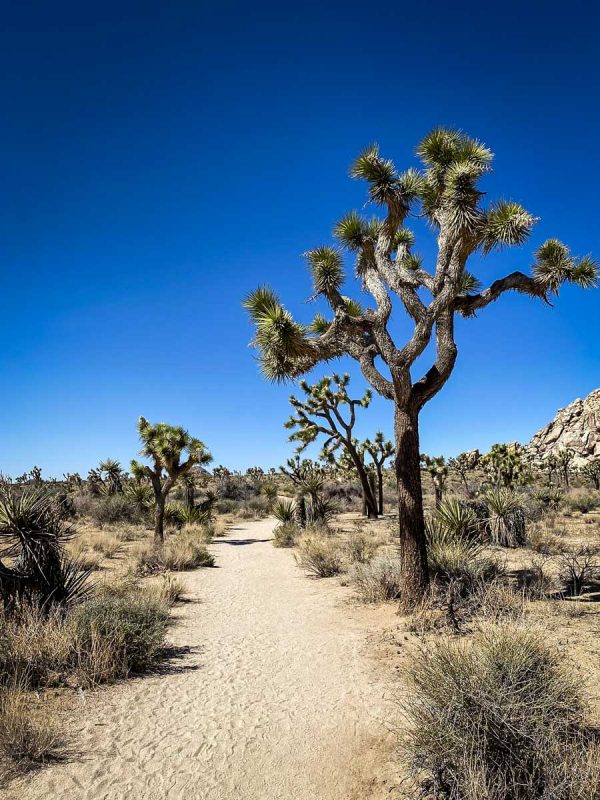 It's not easy to get away from crowds in popular national parks, but this trail actually lets you do just that! One of the longest and best hikes in Joshua Tree, the Boy Scout Trail ventures into the much less-visited Indian Cove section and passes the awe-inspiring Wonderland of Rocks.
Note that you'll need to set up a vehicle shuttle at each end of the trail, unless you plan to hike it as a 16-mile round-trip. That's not recommended even for the most experienced hikers, because there's absolutely no water or shade on the trail.

What to pack for hiking in Joshua Tree
Although hikes in Joshua Tree vary in length and difficulty, there are some key items you'll want to have in your pack no matter what your hiking plans.
Be sure to grab our ultimate hiking packing list includes our must-have gear for any hiking trail!


You may also like…
Save this article on Pinterest for later!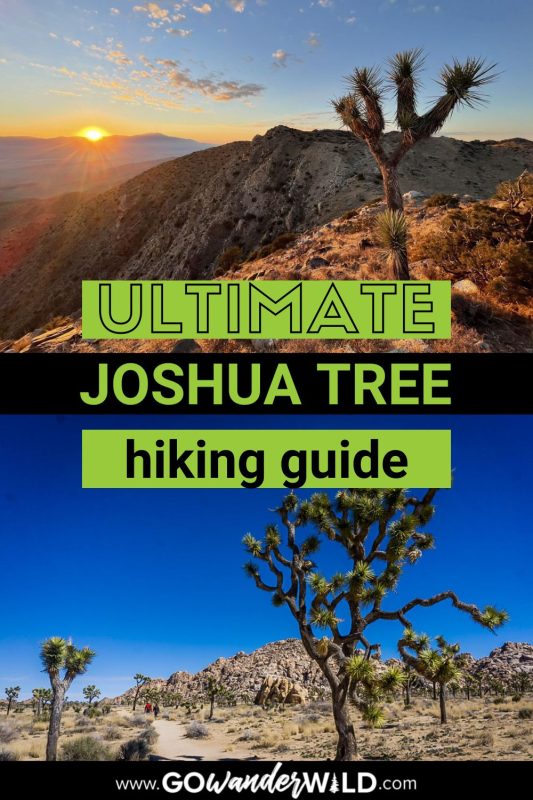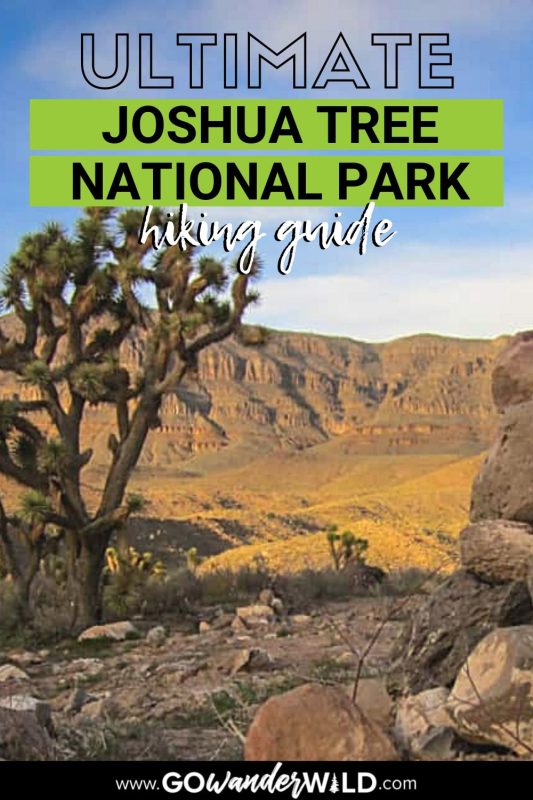 We want to hear from you!
Have you done any of the hikes in Joshua Tree National Park on this list? What was your experience like? Are you planning a trip to the desert and want more advice? Comment below and let us know!