With options for all abilities, ages, and seasons, the best Colorado hiking trails show off the state's stunning diversity. In this article, we compiled the best hikes in Colorado to inspire you to hit the trails.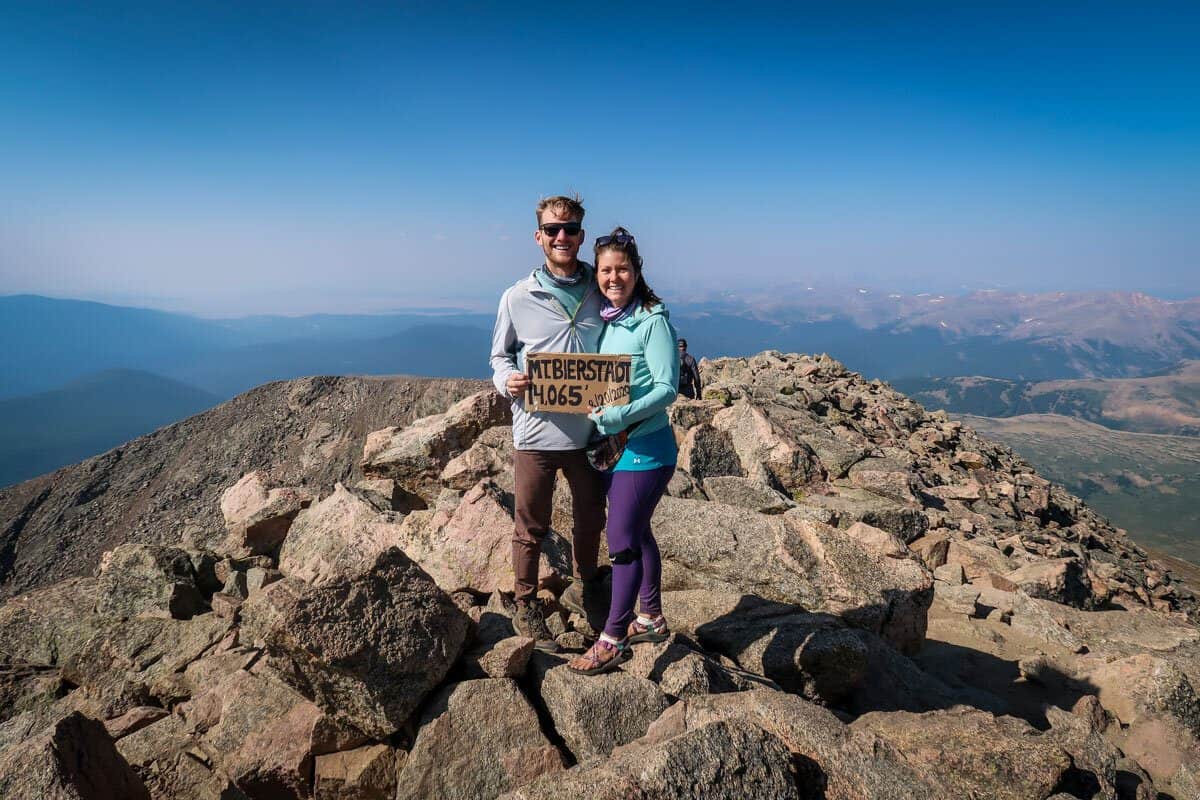 Colorado, unofficially coined "the Mountain State," is one of the most phenomenal hiking destinations anywhere.
Known for its mountain ranges, desert canyons, dense forests, and four national parks, Colorado is a hiker's paradise. To help plan your next outing, we've rounded up 25 of the best hikes in Colorado.
We included short, flat trails, high-altitude summits, and multi-day treks, so there's a Colorado hiking trail here for everyone!
Article contents

Best time for hiking in Colorado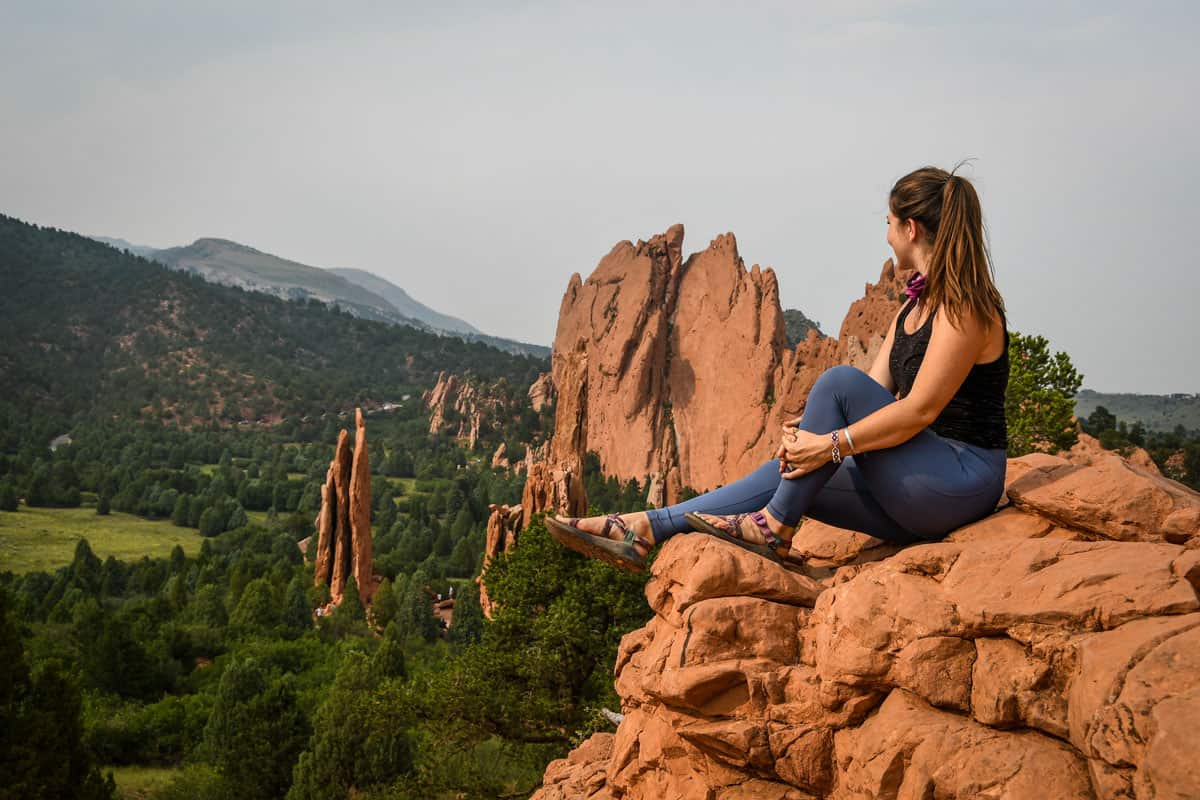 Summer and fall are the best times to hike in Colorado. Trails are generally accessible and (mostly) snow-free from June on. However, as July and August are peak tourism season, you may prefer to visit in June or fall.
The best hikes in Colorado are usually accessible until mid-October. Once winter sweeps away the fall foliage, many trails are subject to closure. Advanced hikers may tackle the routes with the help of snowshoes or crampons.
What to pack for hiking in Colorado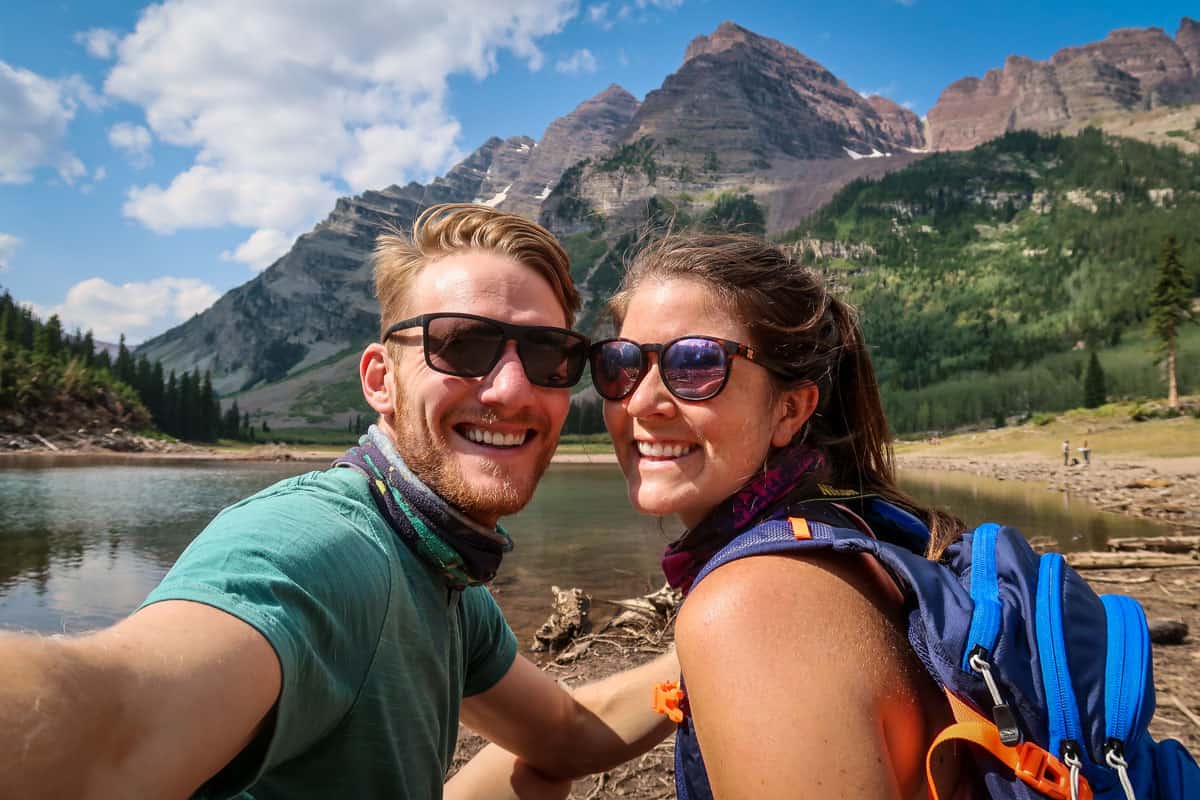 Be sure to grab our ultimate hiking packing list includes our must-have gear for any hiking trail!


Best Colorado hiking trails
While there are seemingly endless hiking opportunities with incredible views around every corner, we've rounded up a few of our all time favorites in this list of best Colorado hiking trails.
1. Dream Lake Trail
Starting at Bear Lake in Rocky Mountain National Park, Dream Lake Trail is one of the best hikes in Colorado for families. This easy trail weaves through aspens and pines, and passes Nymph Lake before reaching magical Dream Lake.
2. Emerald Lake Trail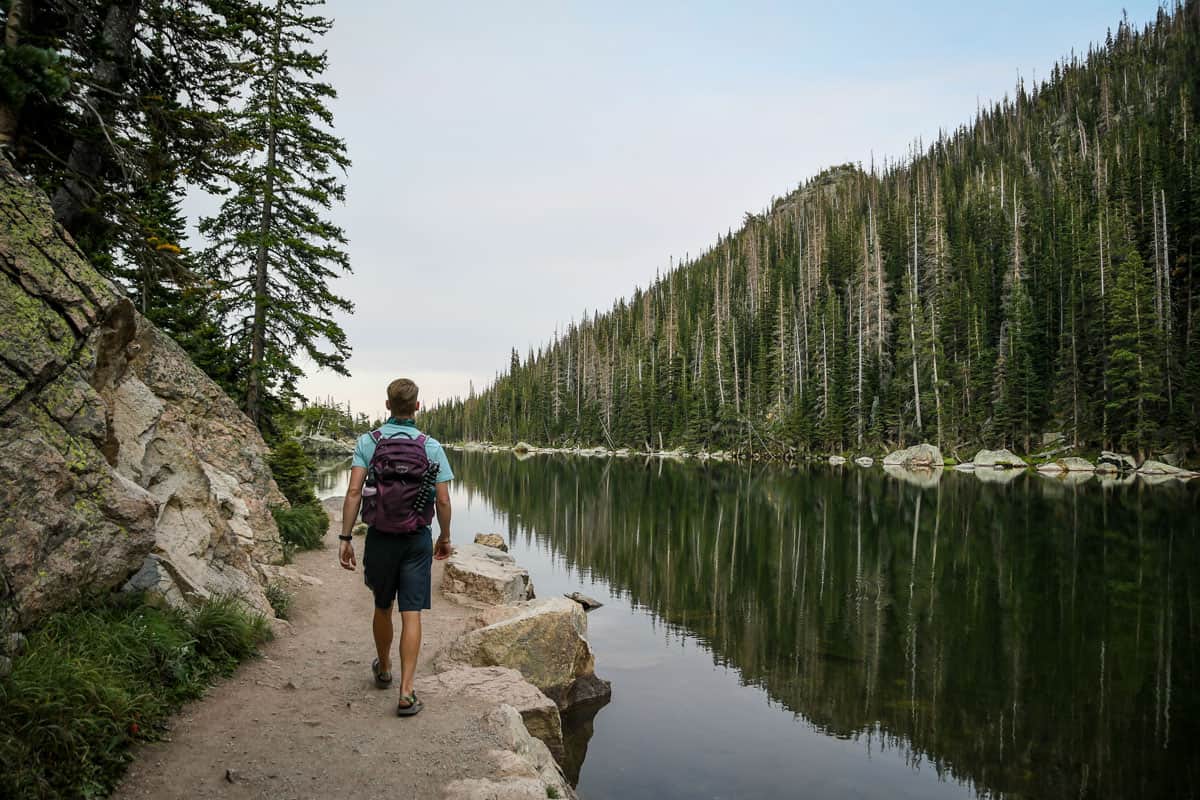 From Dream Lake, you can extend your hike to Emerald Lake. The longer route takes you deeper into RMNP with vistas of Flattop Mountain, Hallett Peak, Glacier Gorge, and Tyndall Glacier.
Dress in layers, as this area is notorious for high winds.
Psst! Check out some of the best hikes in Rock Mountain National Park to help you plan your visit!
3. Maroon Bells Scenic Loop Trail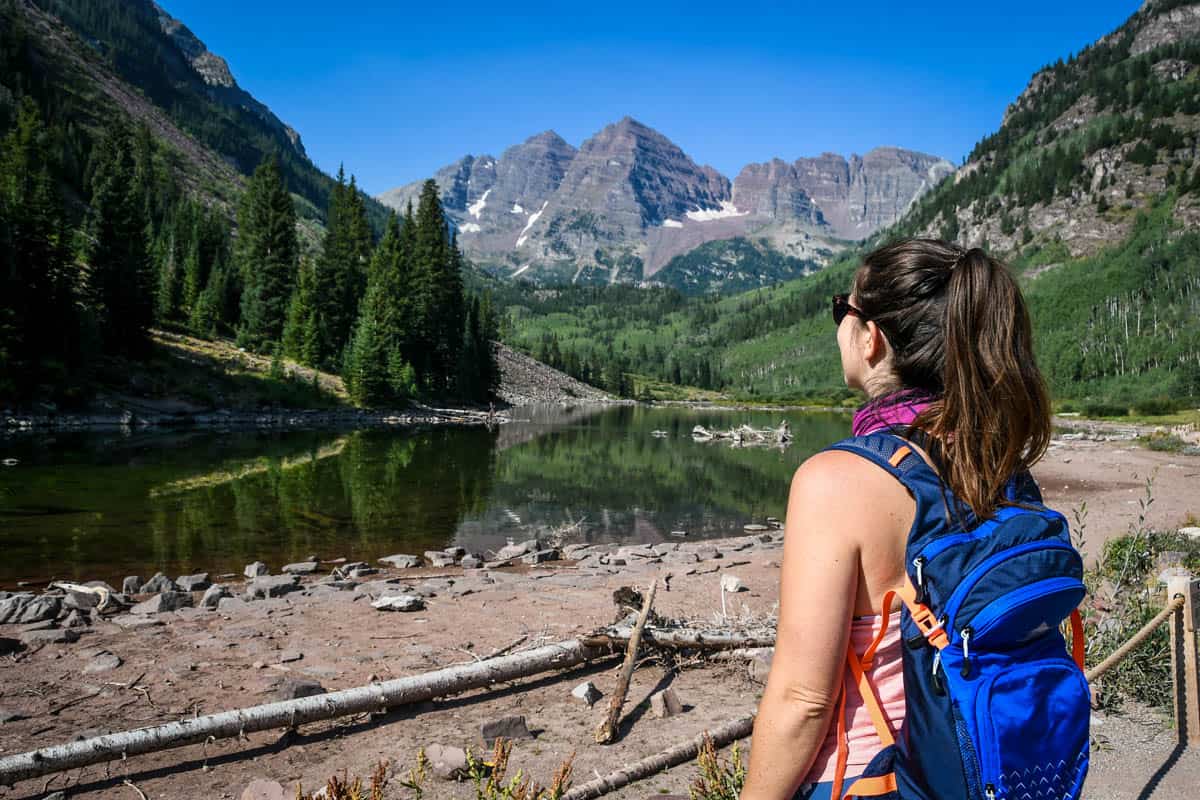 Short, sweet, and incredibly scenic, this loop trail in the Maroon Bells Snowmass Wilderness is one of the best Colorado hiking trails. With minimal elevation gain, larger-than-life mountains, and moose and deer sightings, this trail is ideal for everyone.
4. Mount Cutler Trail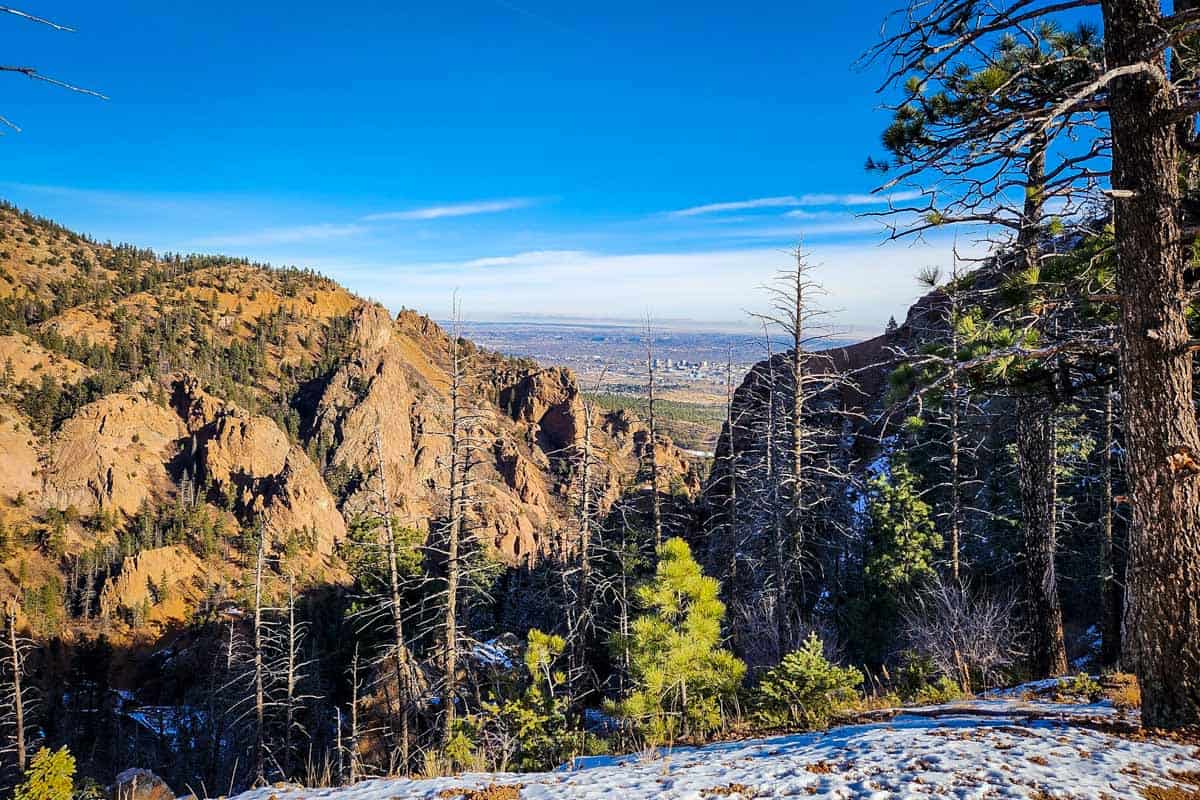 Located in North Cheyenne Cañon Park near Colorado Springs, this short uphill hike rewards hikers with views of Mount Cutler and Cheyenne Canyon. Also considered one of the best hikes near Denver, it's a great choice to take kiddos or a dog. Just note that there are steep drop-offs along the narrow path at several points.
Being that it's relatively short and easy, hiking Mount Cutler Trail is one of the best things to do in Colorado Springs with kids!
5. Perkins Central Gardens Loop Trail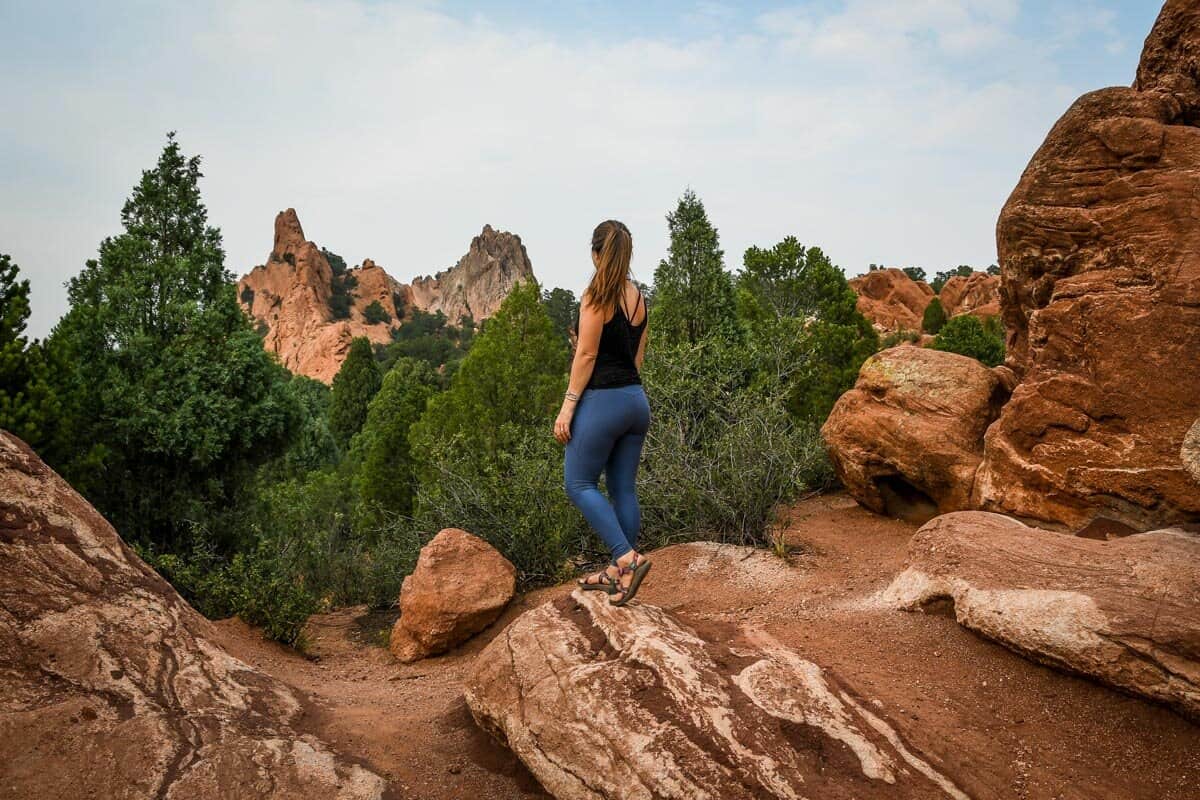 This short, easy hike offers an eyeful of White Rock and Kissing Camels in Garden of the Gods. The Perkins Central Loop is paved, making it one of the best Colorado hiking trails for wheelchair users and those with strollers. It's also dog-friendly as long as pups are leashed.
6. Sapphire Point Overlook Trail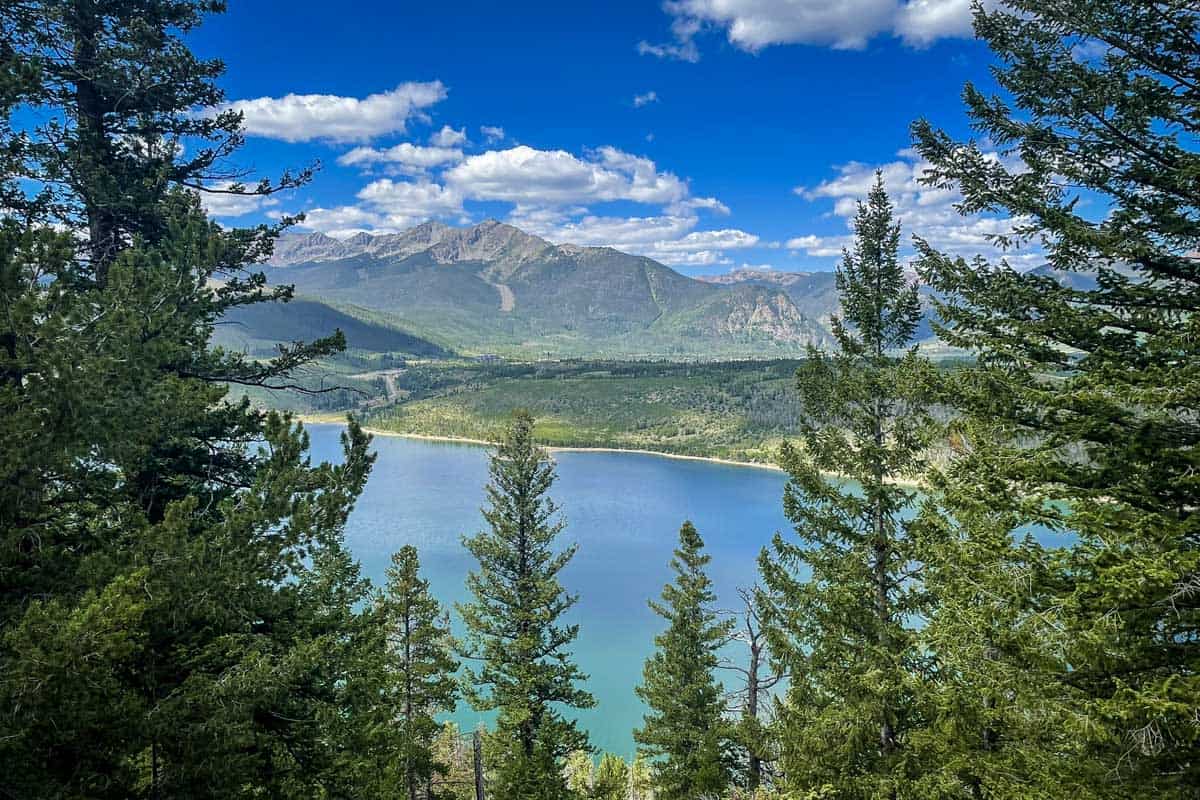 One of the shortest, easiest hikes in Colorado offers up tremendous views — literally. This loop through Swan Mountain Recreation Area (between Keystone and Breckenridge) sits at 9,500 ft in elevation and is gorgeous year-round, overlooking Dillon Reservoir.
7. Hanging Lake Trail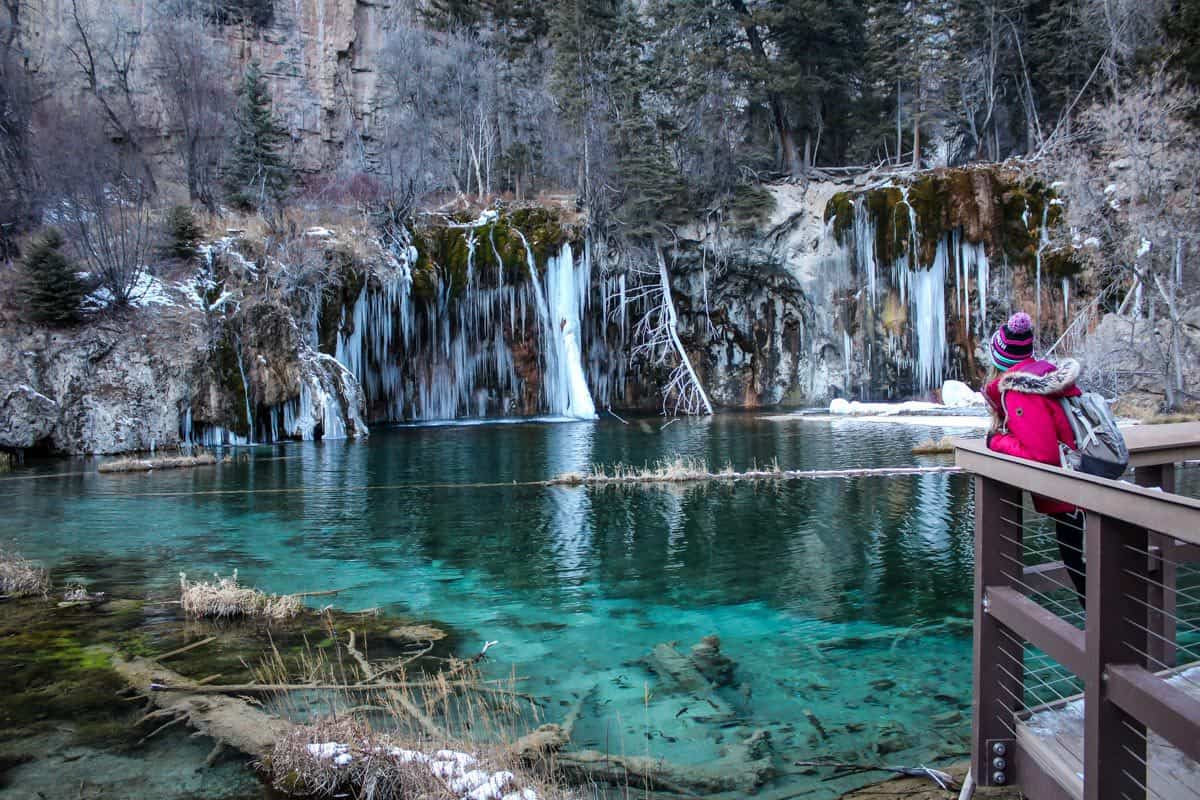 A stone's throw from Glenwood Springs, Hanging Lake is arguably one of the best hikes in Colorado overall. Hanging Lake itself is a striking National Natural Monument with numerous waterfalls plunging into an emerald green pool.
Getting to it is tough, as the trail gains over 1,000 ft in just over one mile. Permits are required to hike Hanging Lake, and they go FAST. Grab one ASAP!
8. Crystal City Road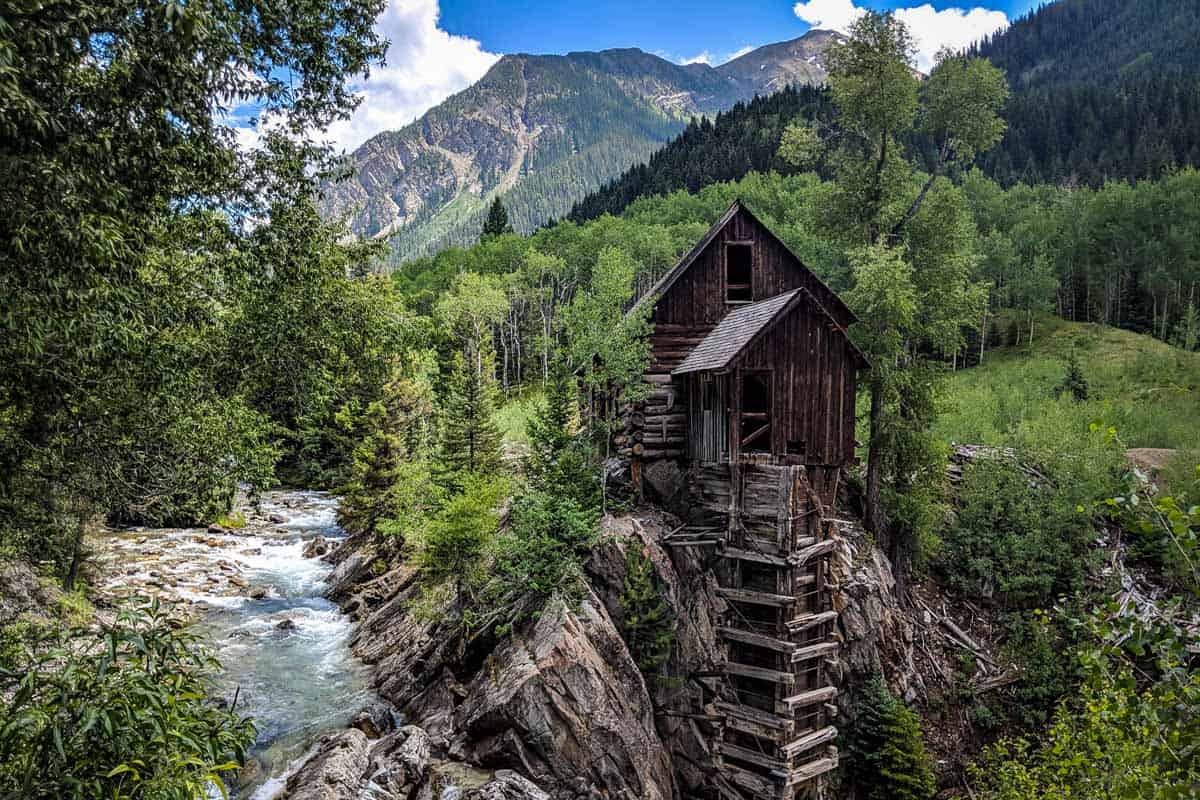 Crystal Mill is one of the most photographed places in Colorado, and this hike gets you there. 4X4 vehicles are recommended, and there's a $10 fee to get close to and photograph the mill.
This is one of the best Colorado hiking trails during peak fall foliage, but is also excellent for swimming in Crystal River.
9. Saint Mary's Glacier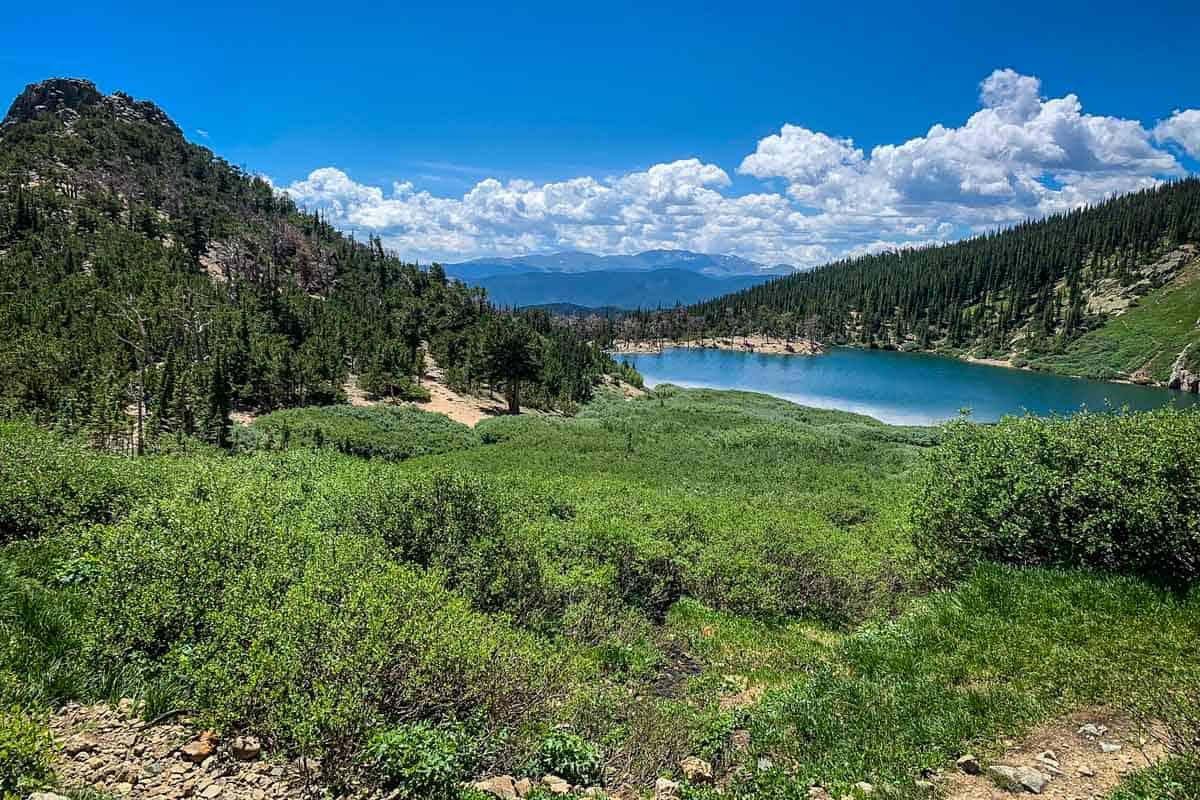 Despite being short, this glacier hike near Idaho Springs requires a couple of hours to complete. You'll have to navigate rocks and boulders that are particularly challenging for children.
At Saint Mary's Lake, you have the option to climb parts of the glacier itself or continue onto James Peak. However, the trail becomes hard to navigate and much more difficult.
10. Rustler's Gulch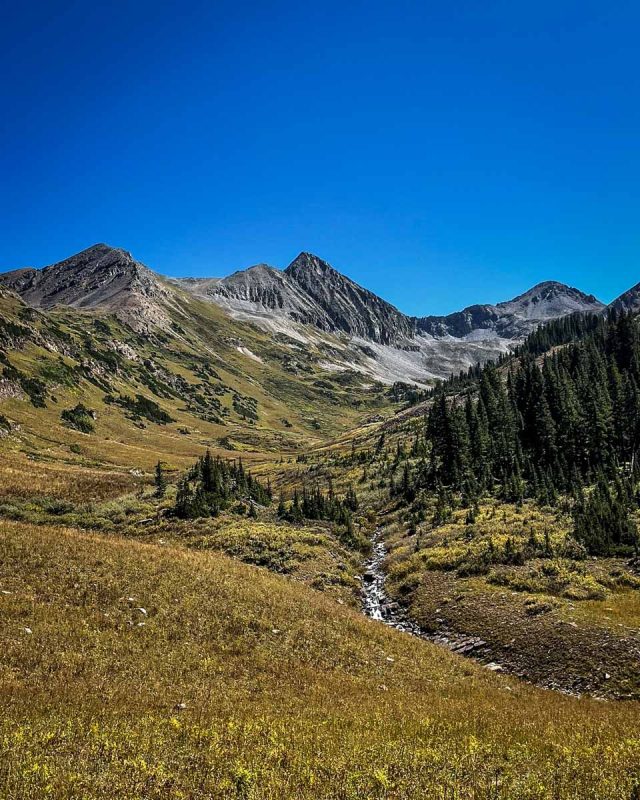 Carving its way through the Maroon Bells Snowmass Wilderness near Crested Butte, Rustler's Gulch starts with a steep incline before flattening out. Expect several water crossings before reaching the waterfalls at 3.5 miles.
Insider tip: time this one for wildflower season (June through August).
11. Copper Creek Trail to Copper Lake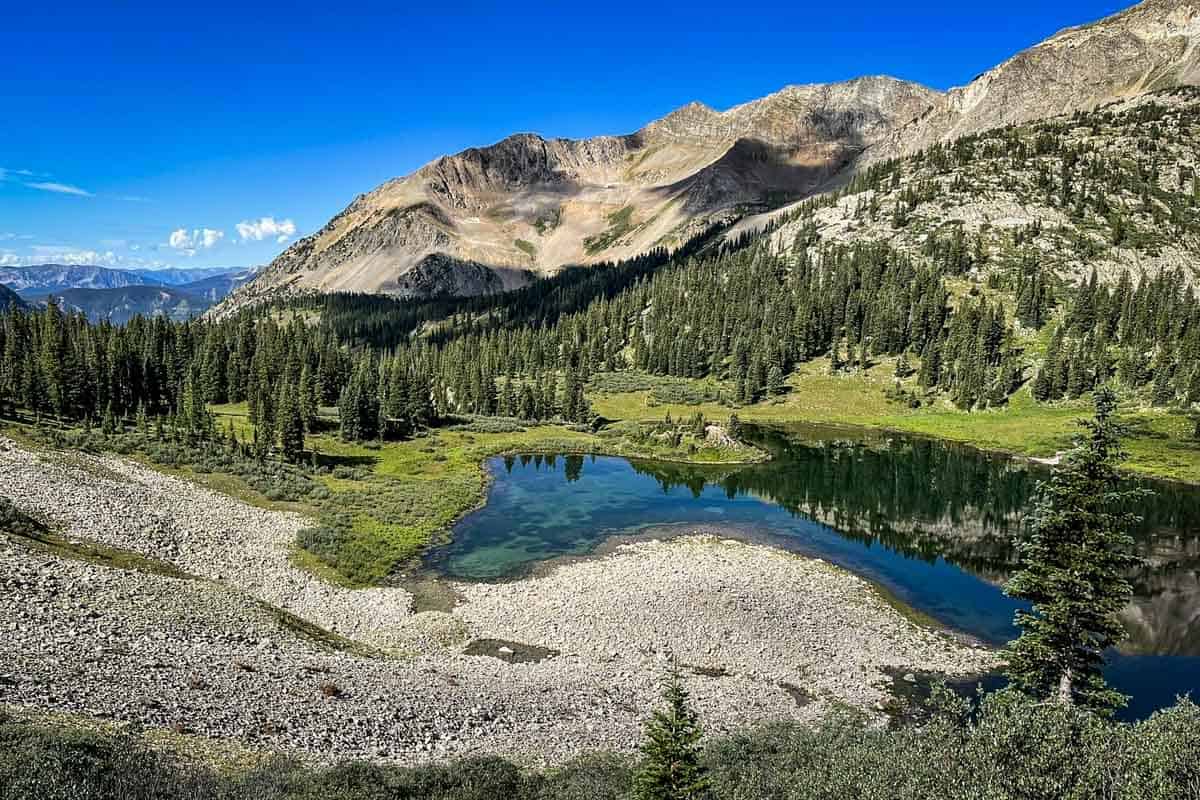 Another hike near Crested Butte, this one takes you through beautiful aspen groves. It's pretty easy for the first three quarters, but involves steep, swift elevation gain over the final two miles.
Parts of the trail require ankle-deep water crossings, and there's a campground on the shore of Copper Lake for those who want to overnight it.
12. Crested Butte to Aspen via West Maroon Pass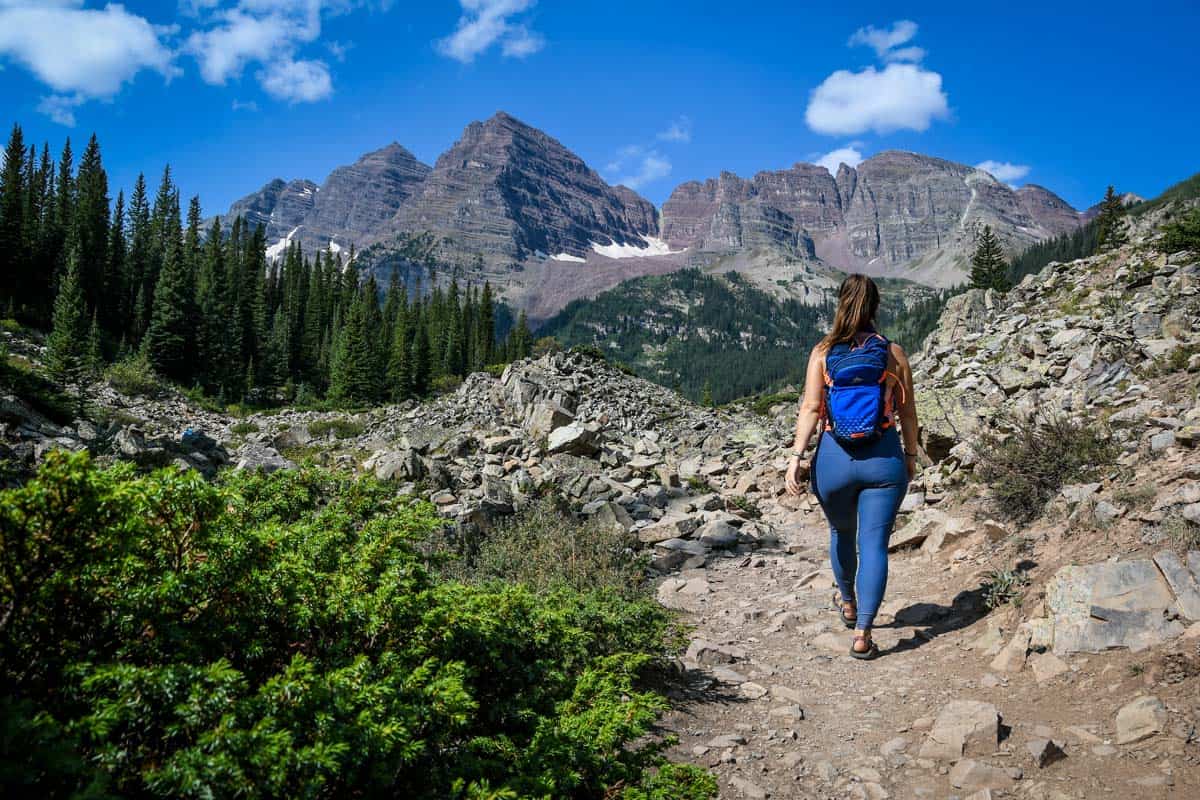 Teeming with summer wildflowers or glowing aspens in fall, this hike offers unforgettable views of the peaks framing West Maroon Pass.
You can also do this hike in reverse, starting at Aspen and concluding at Crested Butte. At either end, a shuttle is available to bring you back to the start, or you could turn it into an out-and-back camping excursion.
13. The Keyhole and Longs Peak via Longs Peak Trail
This is one of the best Colorado hiking trails in RMNP for pros with rock climbing experience. You'll deal with narrow ledges, steep drop-offs, and loose rock, but once at the Longs Peak summit (14,259 ft), the lookout from the keyhole makes you want to do it all over again!
14. Sky Pond via Glacier Gorge Trail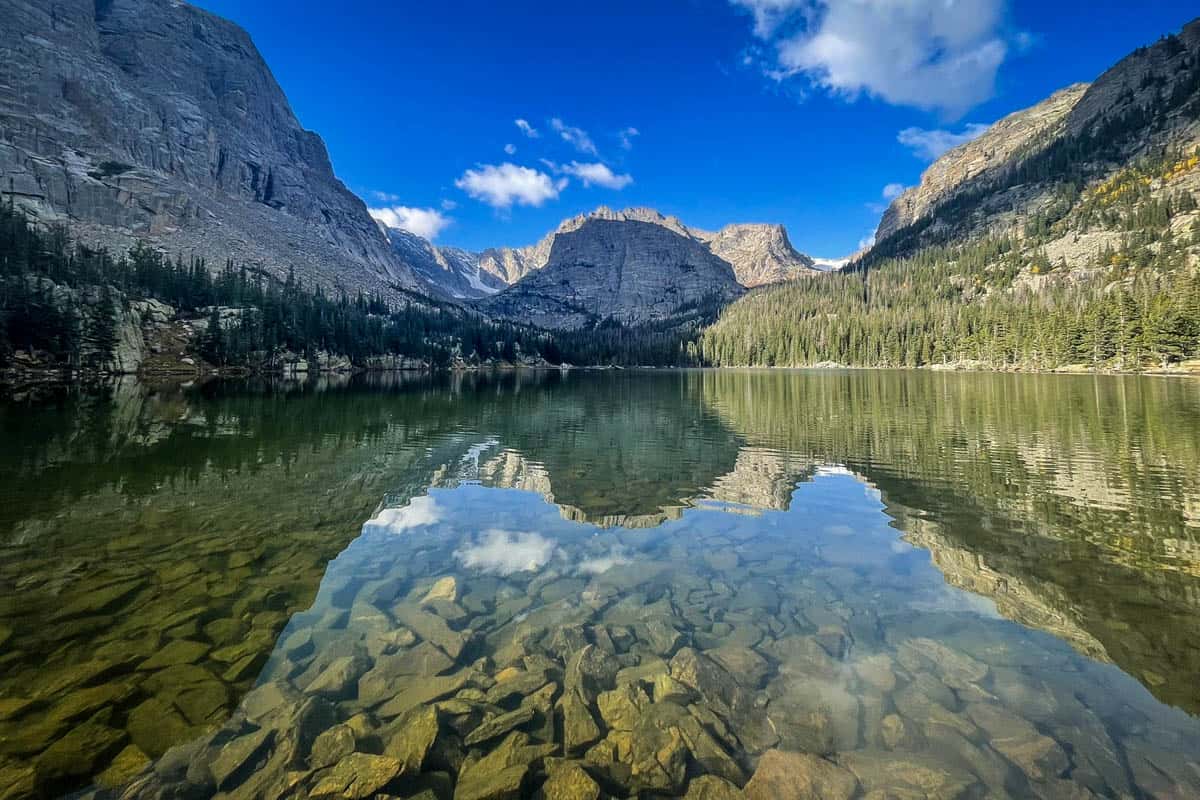 Widely regarded as having some of the best views in RMNP, this trail takes you past Alberta Falls, Loch Vale, and Lake of Glass. You'll even scramble up through Timberline Falls at one point! Start early, as this trail can take anywhere from 4.5 to 7 hours.
15. Grays and Torreys Peak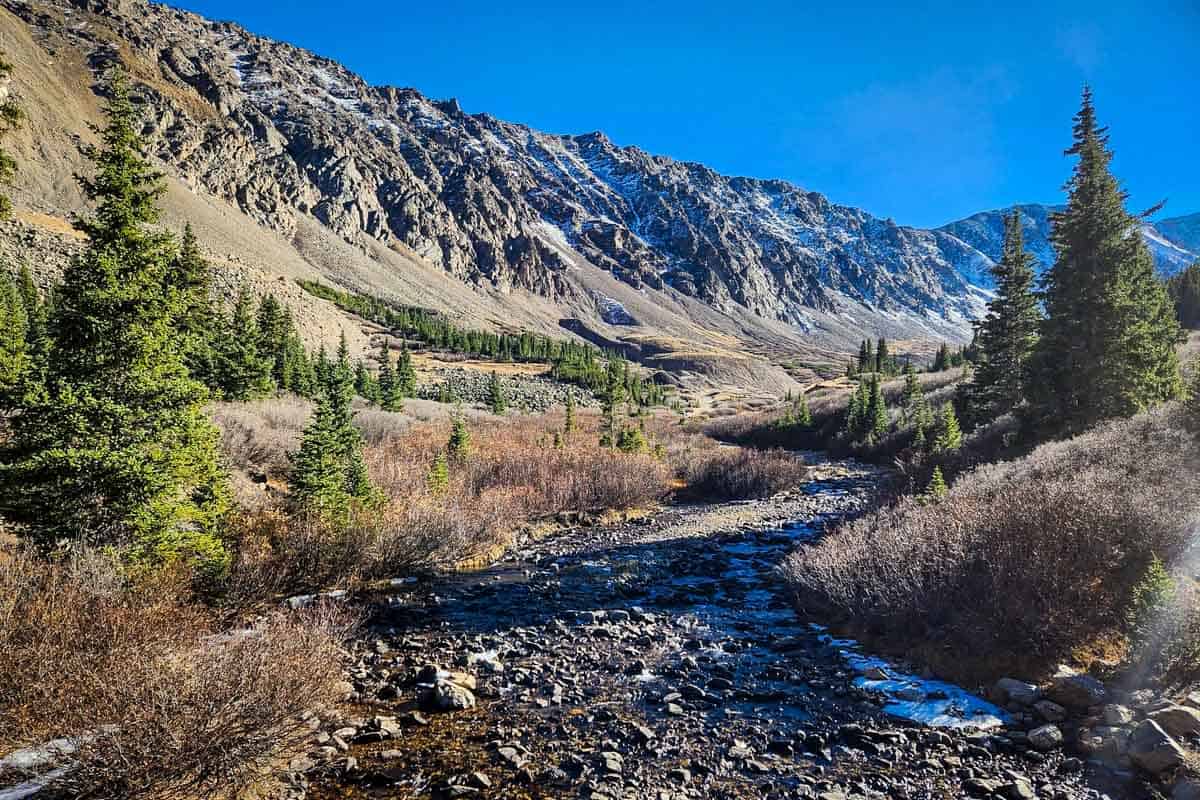 Grays Peak (14,275 ft) and Torreys Peak (14,272 ft) constitute two of Colorado's 50+ 14ers. As they're adjacent, you can check both off together with one of the best hikes in Colorado for experienced mountaineers.
Most hikers opt to tackle Grays first, then hike across the saddle, but you can do either.
16. Grays Peak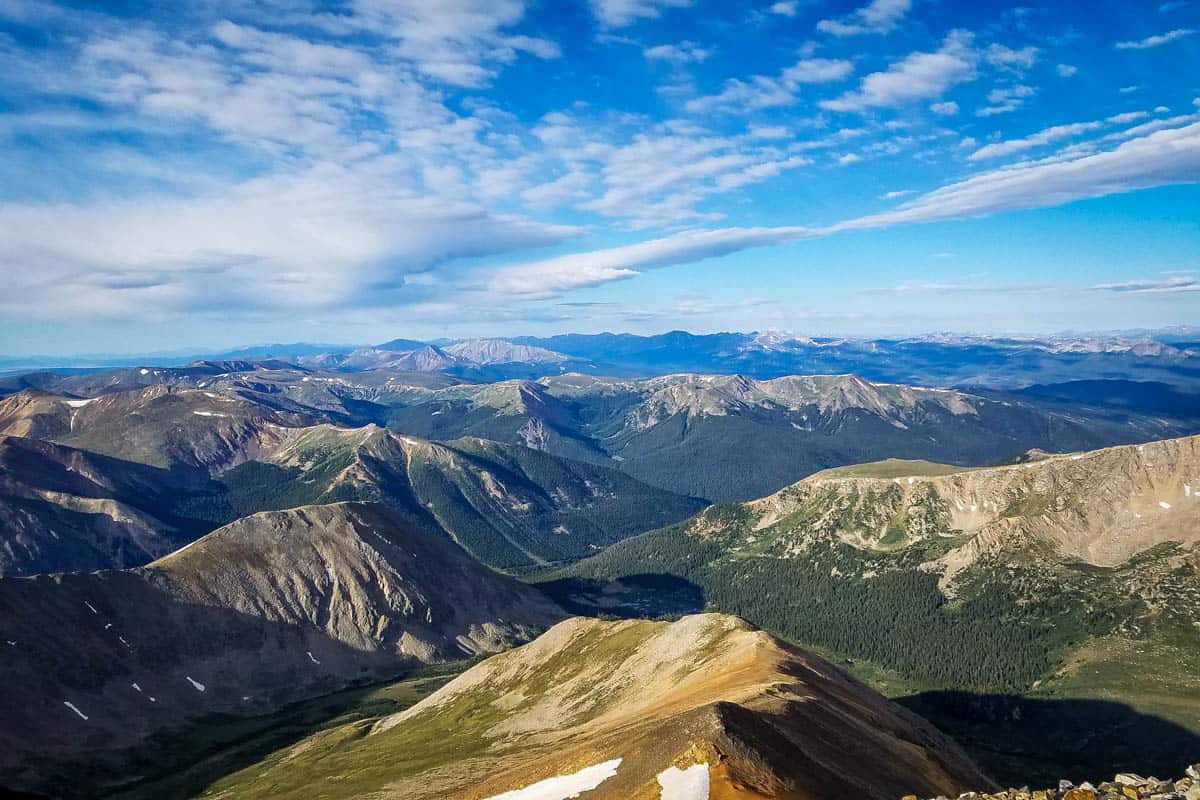 Grays Peak is considered a "beginners" 14er (as if there were such a thing!), so many people tackle this summit instead of both. Conditions are still very challenging, so you'll need to be reasonably fit, but this is a great peak to start with.
17. Ice Lake Basin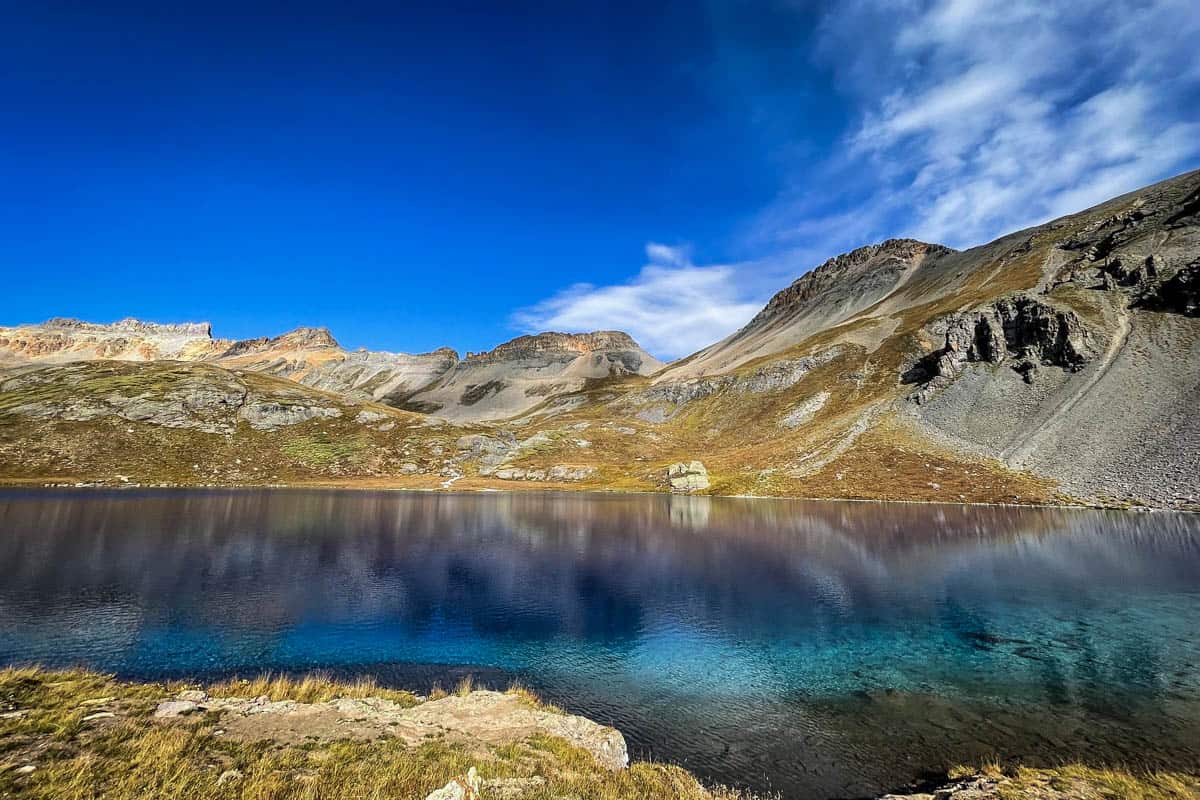 Heading into the pines and alpine tundra of the rugged San Juans, the views are non-stop on this scenic hike. Highlights include creeks and waterfalls before finishing at high-altitude lakes the colors of emerald and sapphire.
18. Isabelle Glacier Trail Full Loop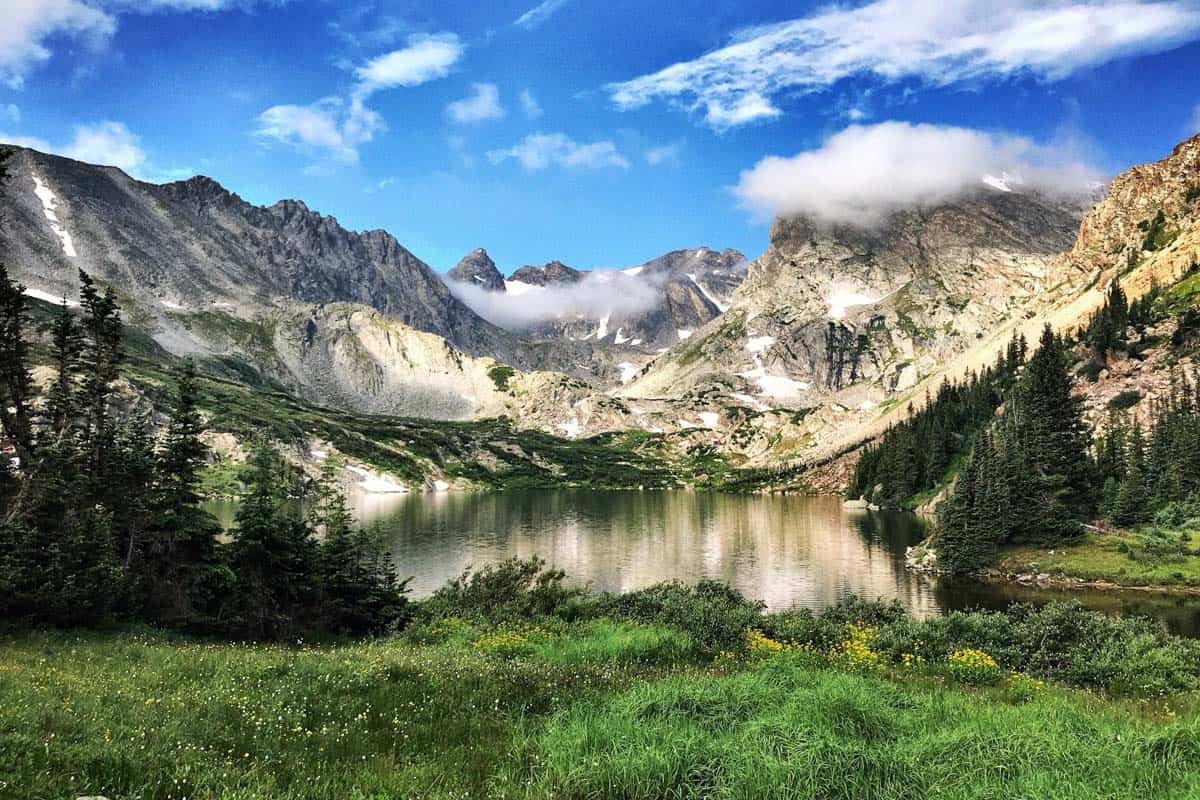 The trail to Isabelle Glacier is one of the best hikes in Colorado, especially in the summer when the meadows are covered in wildflowers. The glacier rests in a saddle between peaks, with the route passing Lake Isabelle.
19. Pikes Peak via Crags Campground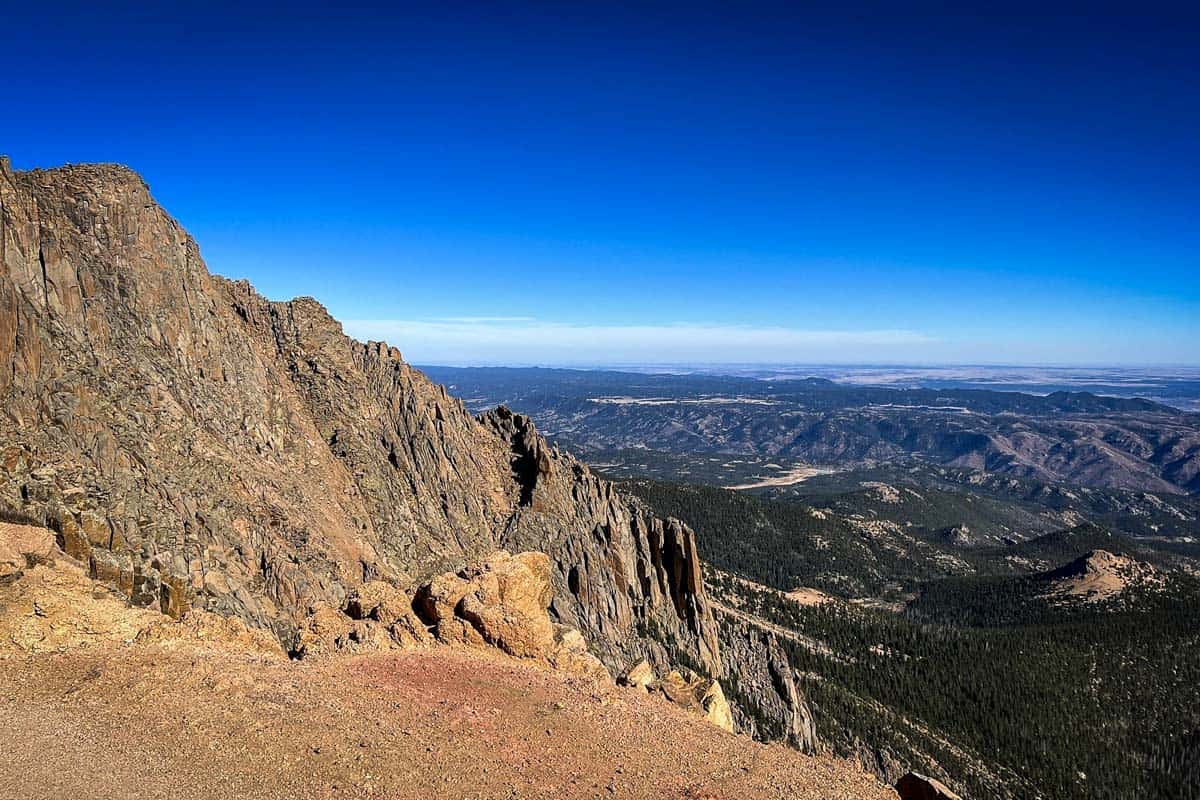 This route up to iconic Pikes Peak is more manageable than the more popular Barr trail (and less crowded, with better views!). Being a 14er, there are of course some aggressive sections and the final leg is a steep, rocky scramble.
20. Mount Bierstadt Trail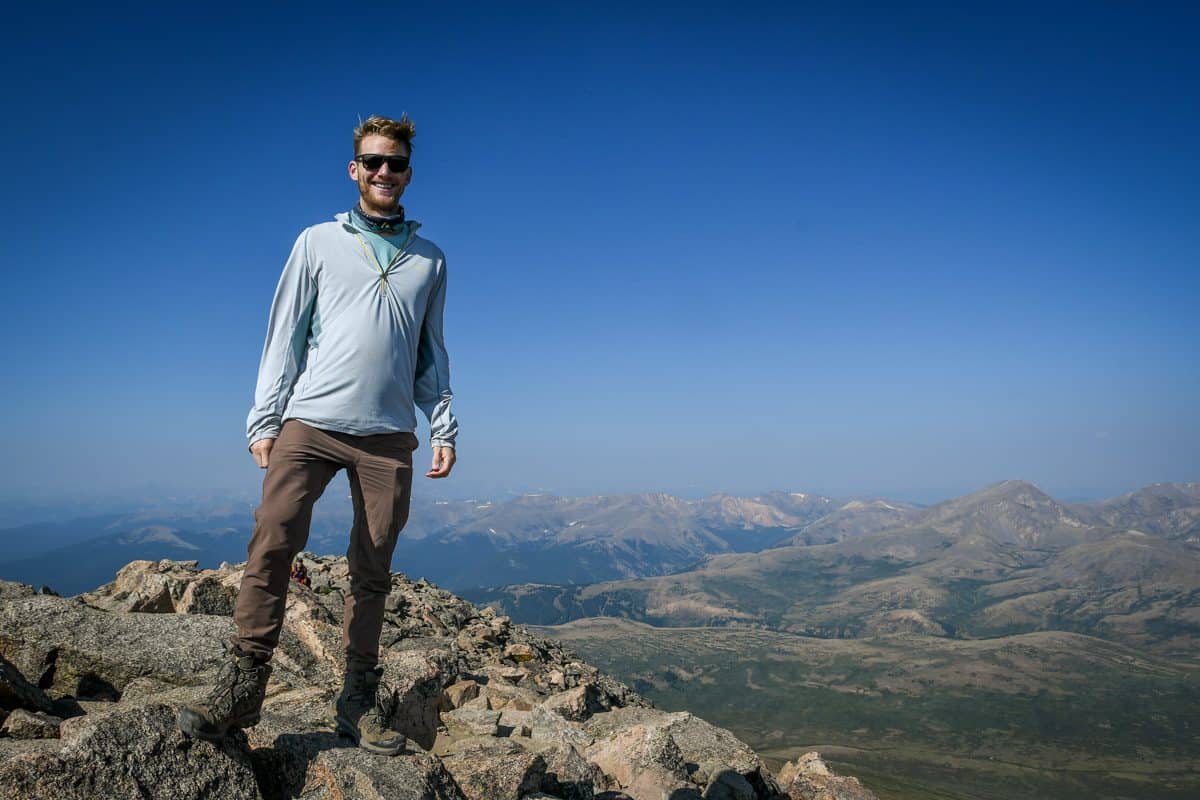 Near Idaho Springs, this demanding trail is another of Colorado's iconic 14ers. From the summit of Mount Bierstadt, you'll experience the full might of the Rockies with views of Grays and Torreys Peak, and Mount Evans.
21. Cascade Creek Trail to Mirror Lake and Crater Lake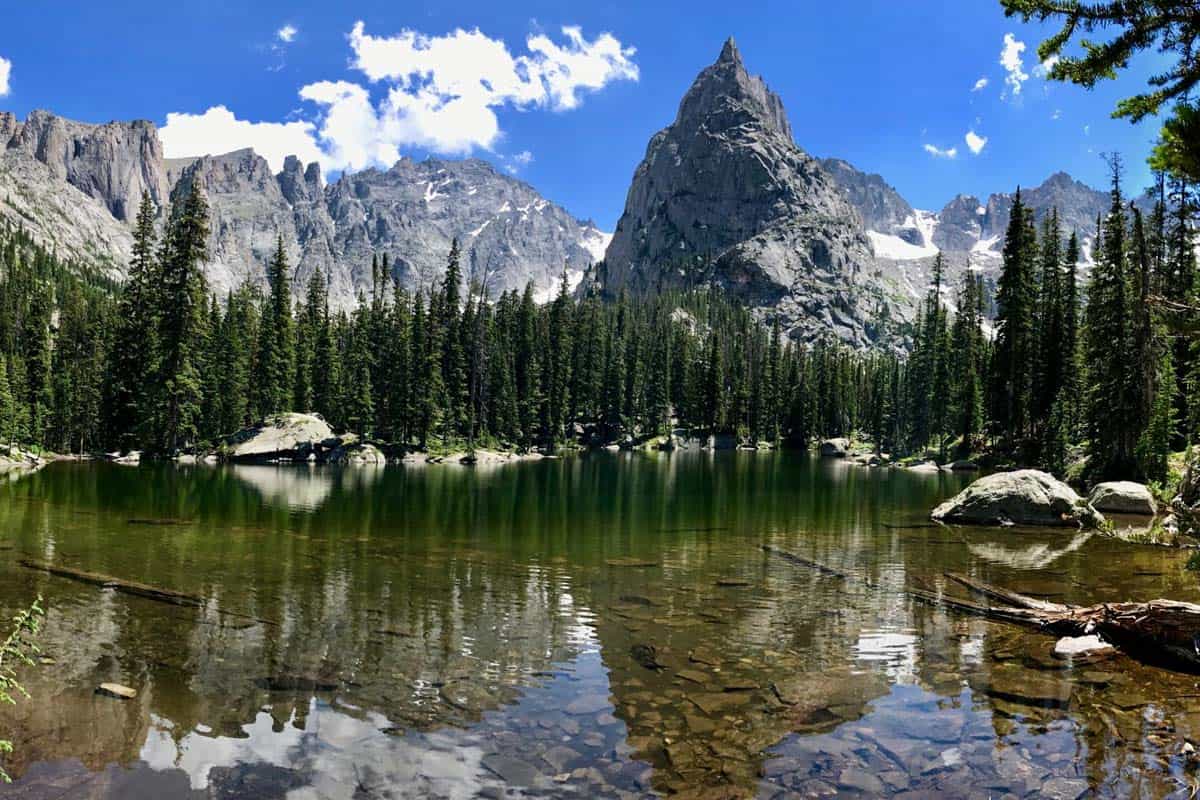 One of the best hikes in Colorado overall, this route includes waterfalls, alpine lakes, aspen groves, glaciers, and sheer cliffs. At Crater Lake, you can turn around or spend a night in the lakeside campground.
22. Four Pass Loop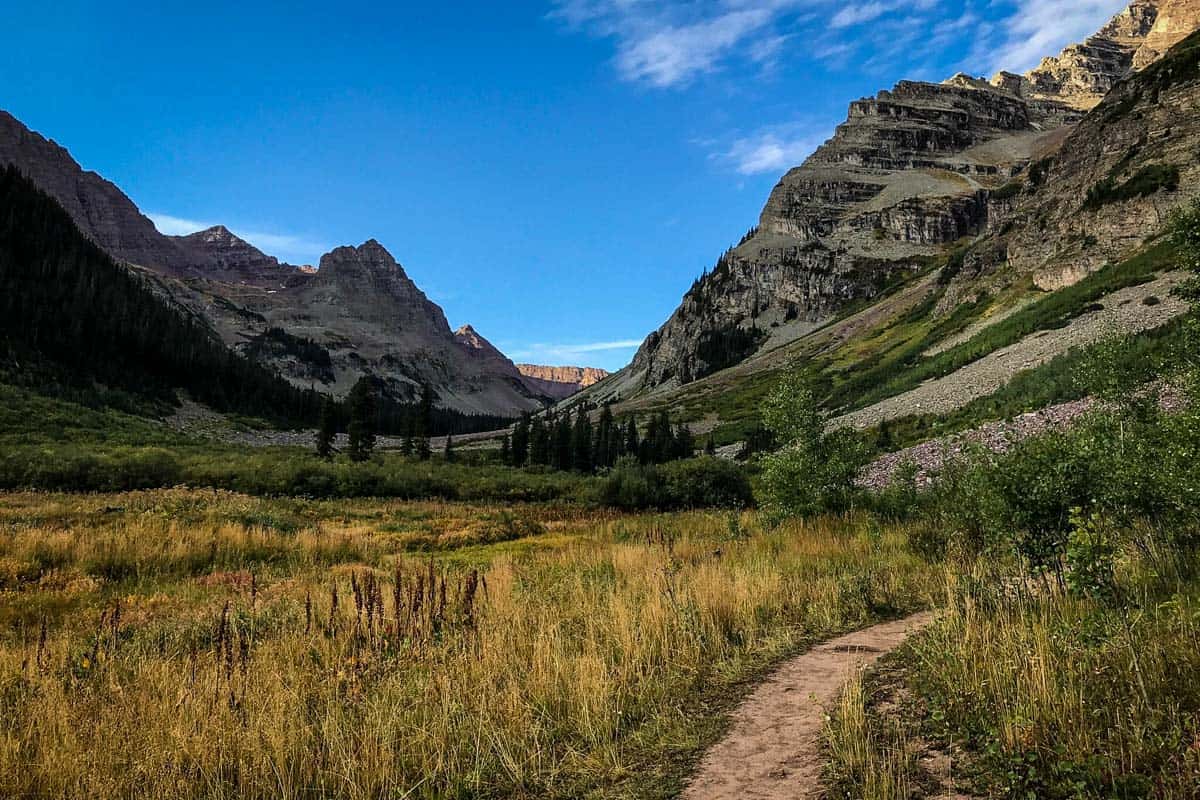 Given the length, this loop trail near the Maroon Bells requires an average of 3-4 days to complete. While the counter-clockwise route is more common, the loop can be tackled in either direction.
23. Mount Sanitas Loop Trail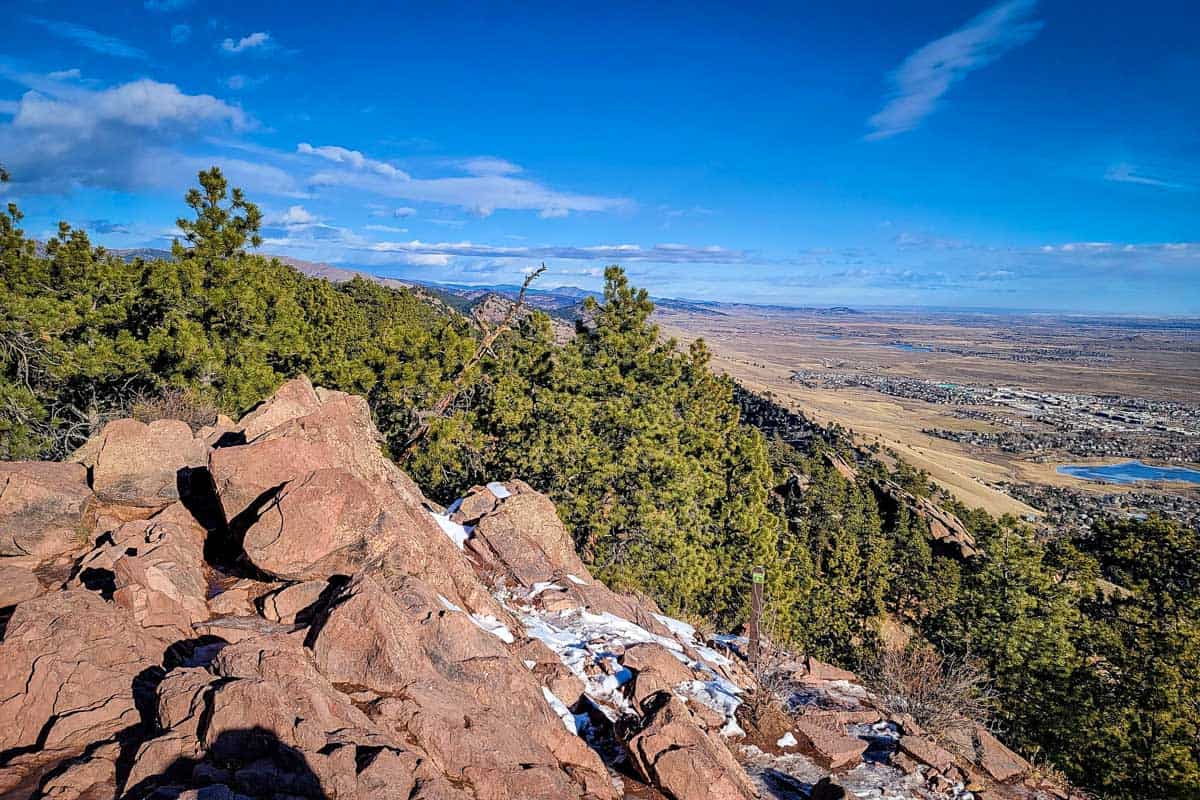 For its steep elevation gain in a short distance, this is one of the best Colorado hiking trails near Denver. From the Centennial Trailhead, this loop hike deposits you at the summit of Mount Sanitas with panoramic views over Boulder. Parking is notoriously limited, so arrive early.
24. Royal Arch Trail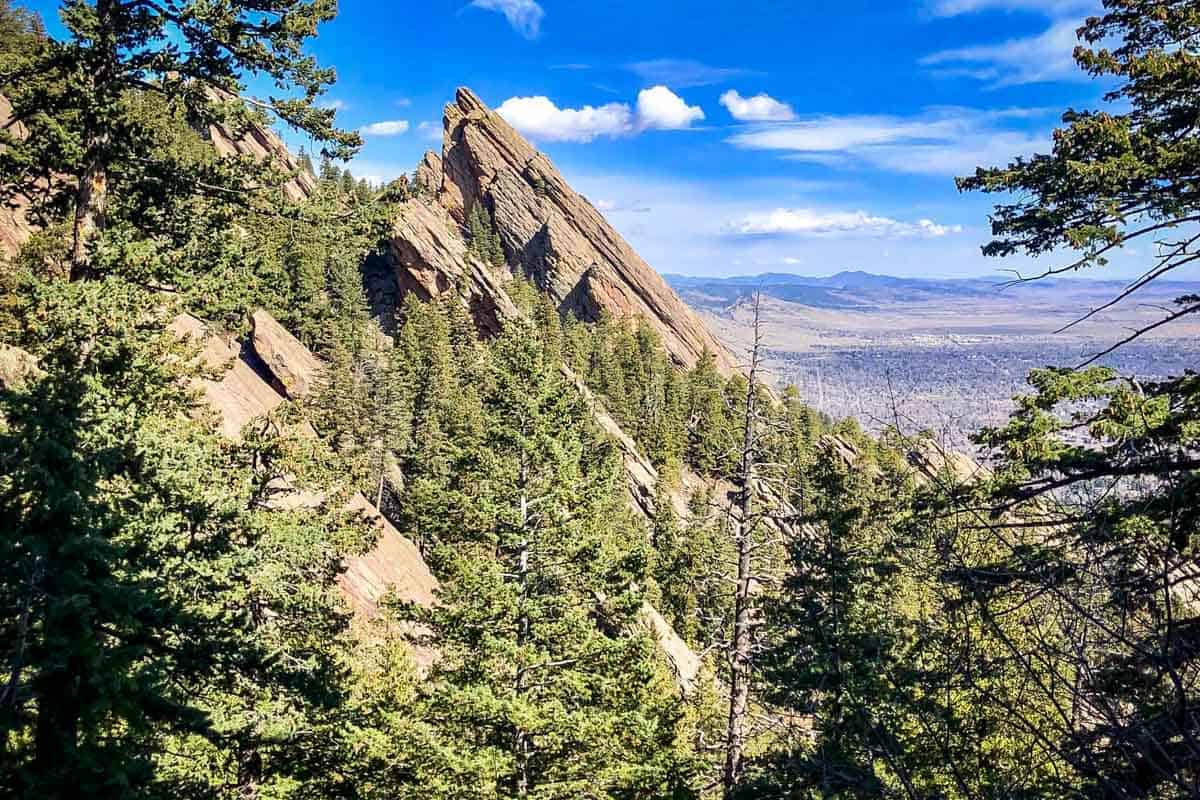 Another short, challenging Boulder hike, Royal Arch, is in Chautauqua Park. It starts off following the Bluebird Trail, but pay attention to the trail split near the flagstone staircase. It gets noticeably tougher here, but is worth it for the scenery – particularly during wildflower season.
25. Mount Audubon Trail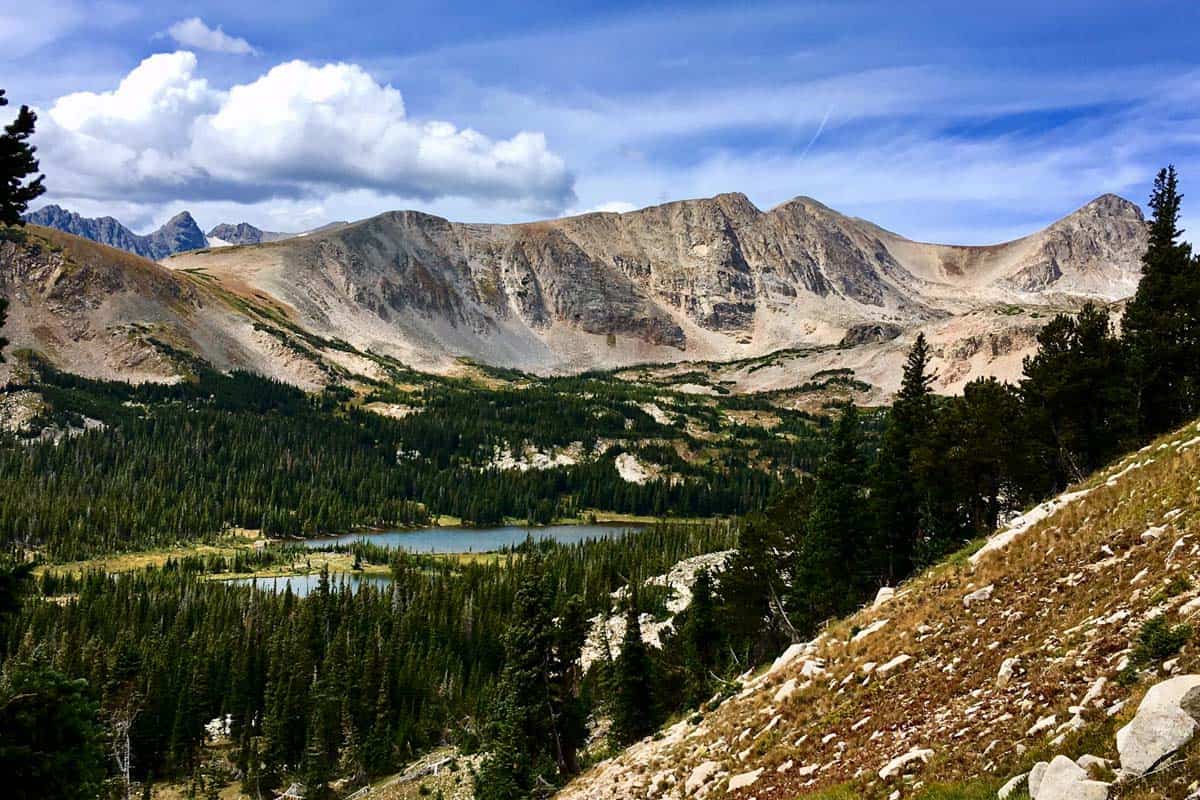 Another 14er to wrap up the best hikes in Colorado! This is typically the first trail to open in the spring west of Brainard Lake. The elevation gain is gradual, with a couple of steep bursts as you approach the summit, and wildflowers are fantastic in the summer.

You may also like…
Save this article on Pinterest for later!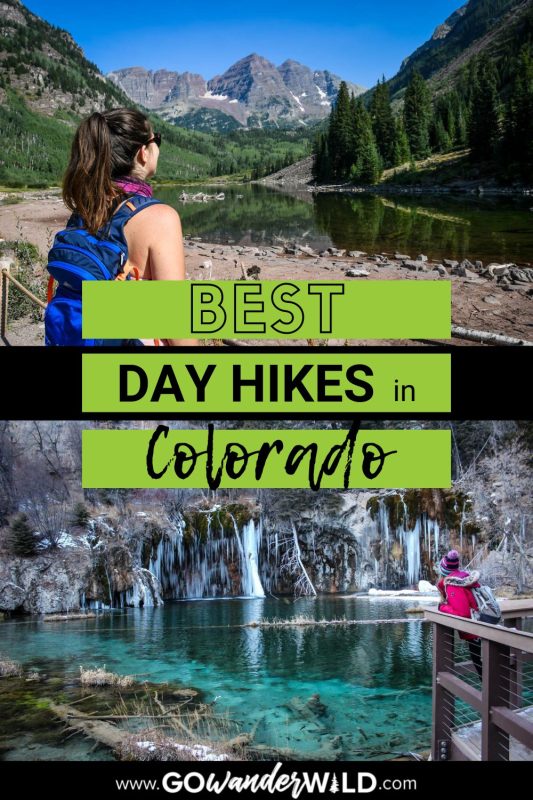 We want to hear from you!
Have you done any of the best Colorado hiking trails on this list? What was your experience like? Are you planning a trip to the Rockies and want more advice? Comment below and let us know!