Utah is an incredible hiking destination with some of the most unique landscapes in the world. From rugged slot canyons and snow-capped mountain peaks to sparkling lakes and five national parks, the best hikes in Utah have something for everyone.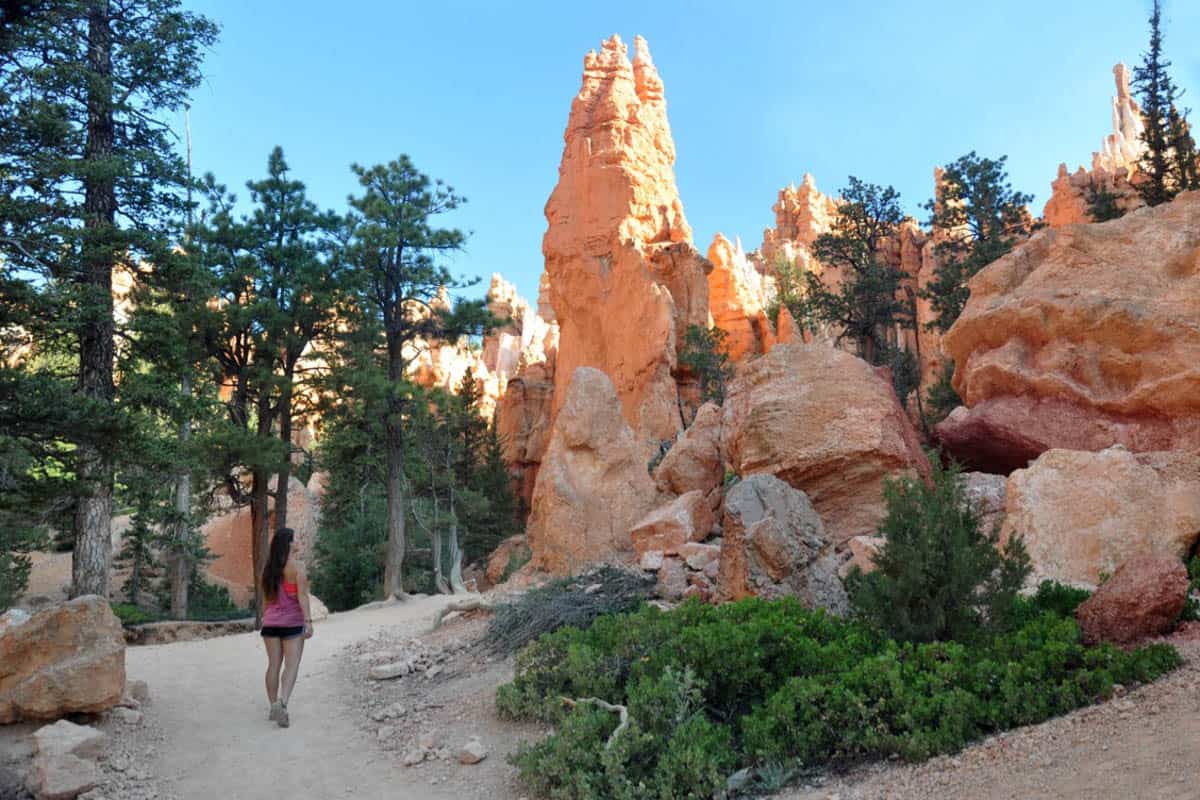 Utah is one of the best hiking destinations in the US (and many would argue, the world!). The incredibly unique geology offers everything from slot canyons and natural arches to waterfalls, rugged mountains, and more.
Year-round hiking gives lots of terrain variety and four distinct seasons. There's also a bit of everything when it comes to difficulty, allowing everyone from beginners to seasoned pros to enjoy the best hikes in Utah.
Let's dive into the best trails, with picks from every corner of the state!
Article contents

Best time for hiking in Utah
While you can enjoy the best hikes in Utah year-round, spring and fall are the best seasons overall.
Summers in Utah are often brutally hot, and many (if not most) trails have little to no shade. It's manageable, but try to start early! This time of year also brings out more crowds and desert critters like rattlesnakes.
For those who like snow, winter hiking is not only possible but popular. Dress accordingly and check the avalanche forecast in high-risk avalanche areas.
Psst! Check out our guide to hiking in winter before you decide to hit the snowy trails!
What to pack for hiking in Utah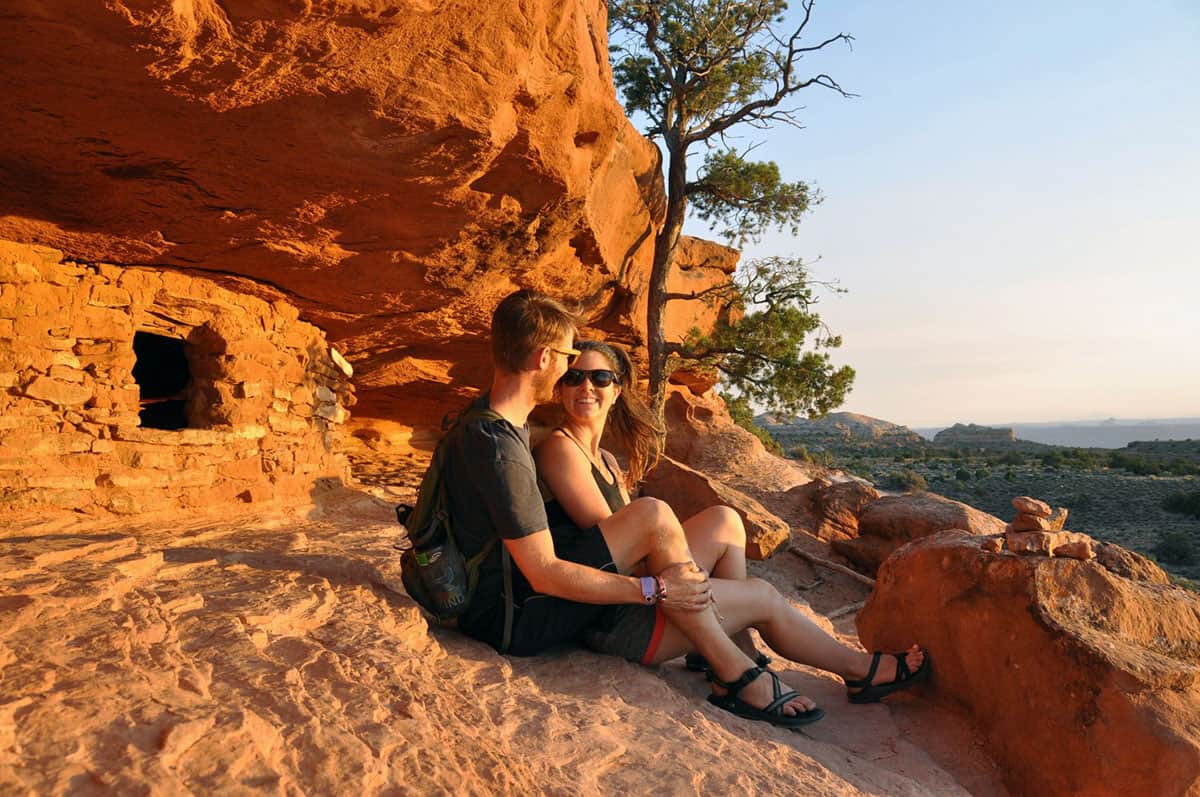 Be sure to grab our ultimate hiking packing list includes our must-have gear for any hiking trail!


Best hikes in Utah
While there are seemingly endless hiking opportunities with incredible views around every corner, we've rounded up a few of our all time favorites in this list of best hikes in Utah.
1. Mesa Arch Trail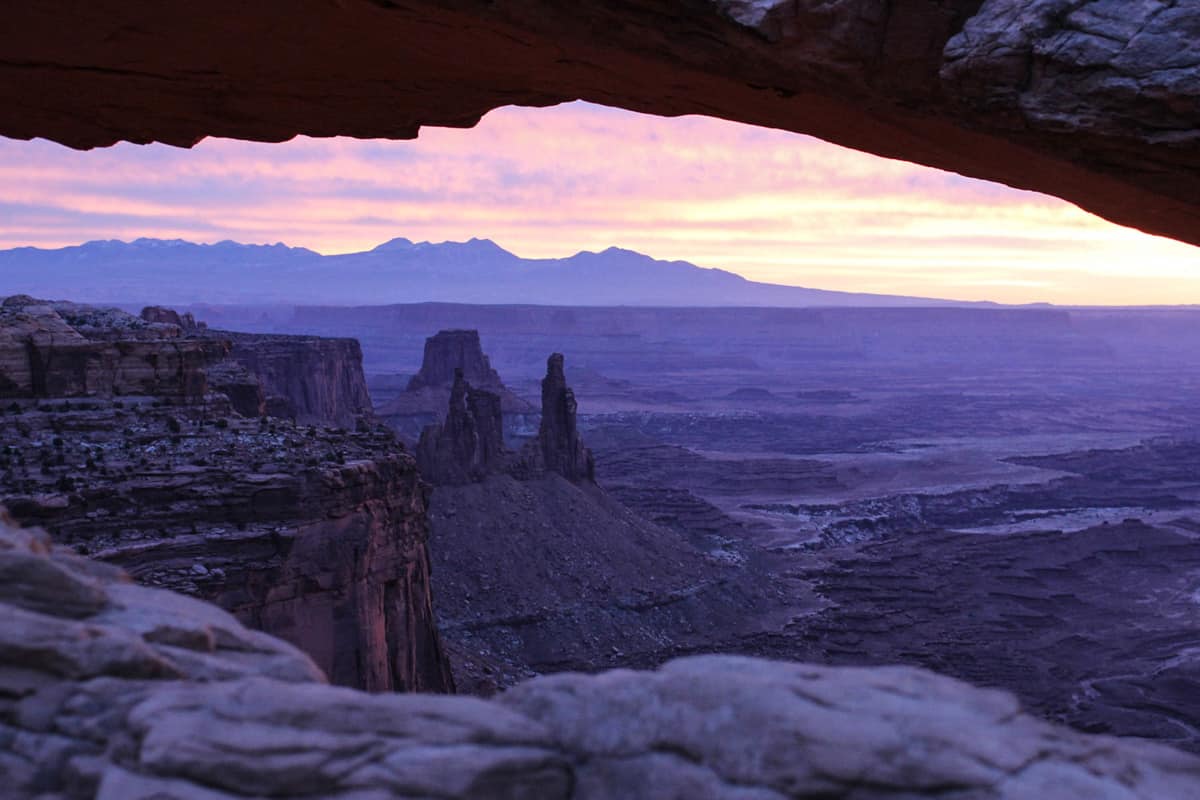 This famous Canyonlands National Park hike is quick and easy, requiring just 30 minutes round-trip. It's ideal for sunrise (and bonus, hiking so early helps dodge the crowds!), offering a breathtaking view of the canyon below and the rising sun through the arch itself.
Psst! Check out these other great Canyonlands National Park hikes!
2. Cathedrals Trail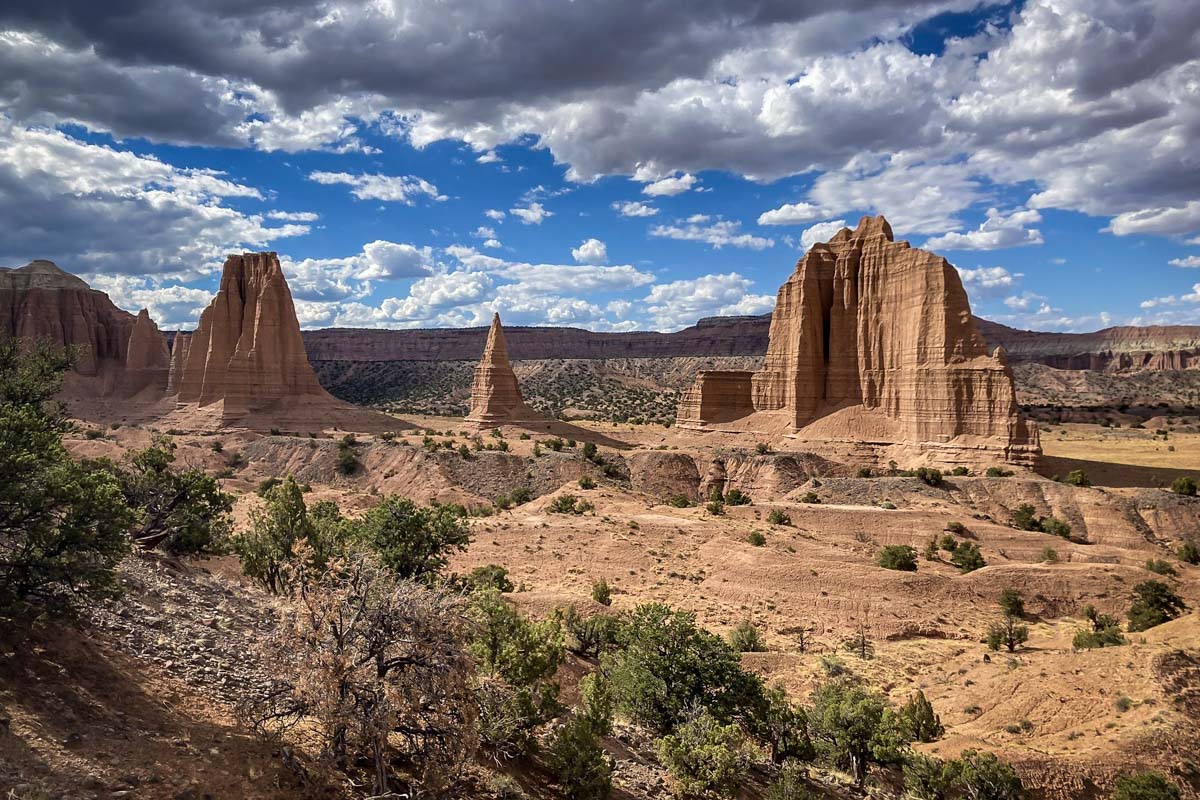 Tucked away in underrated Capitol Reef National Park, this is an easy hike with one steep section at the beginning. You'll have constant views of the monoliths that make up the Cathedrals, including Cathedral Mountain, making it one of the best hikes in Utah overall.
3. Zion Narrows Riverside Walk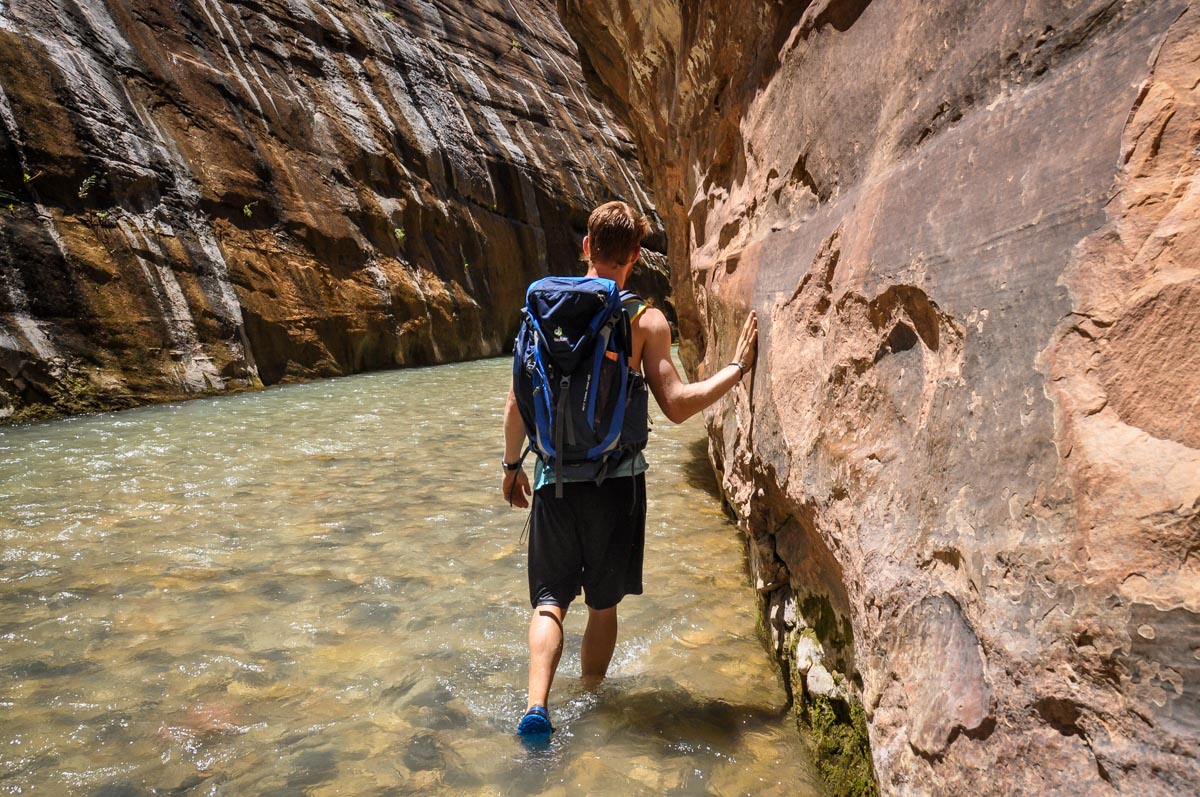 The Narrows is arguably Utah's most iconic slot canyon — which is really saying something! Located in Zion National Park, it's extremely popular, so don't expect solitude. But it's worth it, as the hike is fantastic.
Note that this is just one (easy) option for hiking The Narrows, but there are several others.
Psst! Check out these other Utah slot canyons you can hike through!
4. Gloria Falls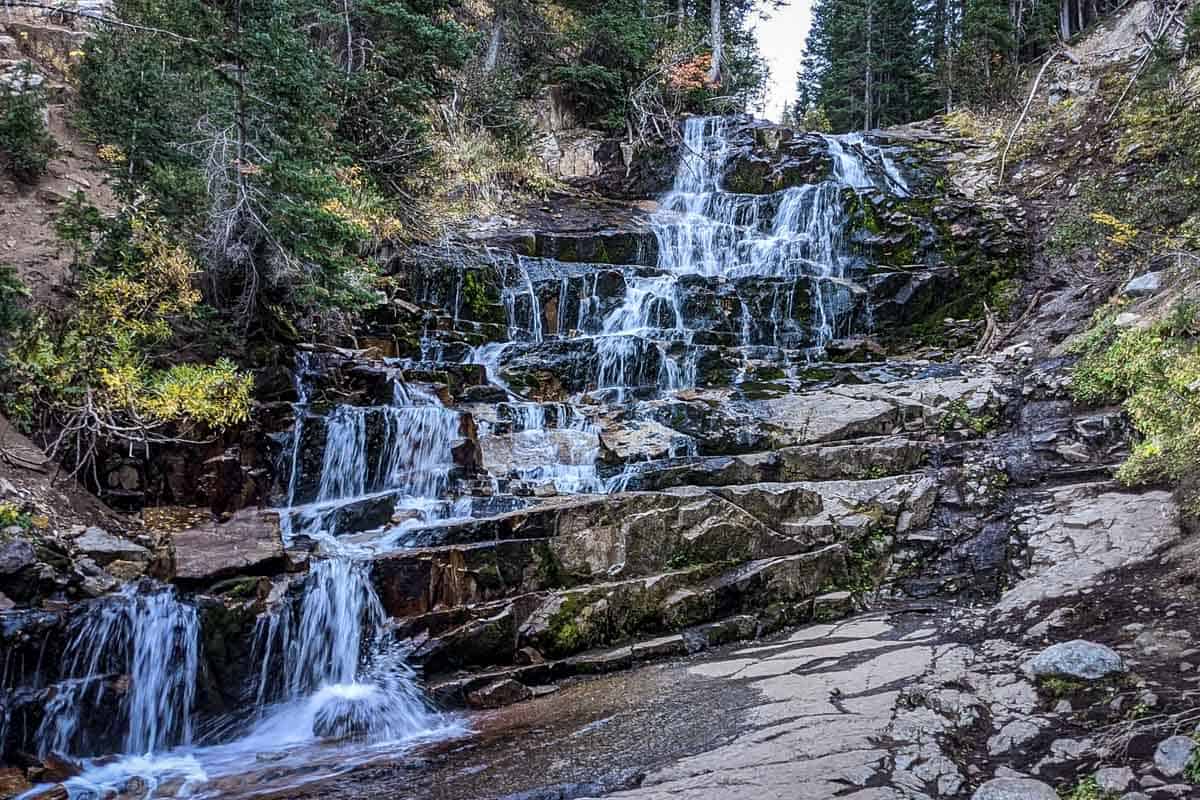 One of the best hikes in Utah year-round, Gloria Falls is tucked into Little Cottonwood Canyon off the main trail to White Pine and Red Pine Lake. The waterfall flows year-round, but gets completely buried under snow in the winter. Even then, the first stretch is great for snowshoeing!
5. Donut Falls Trail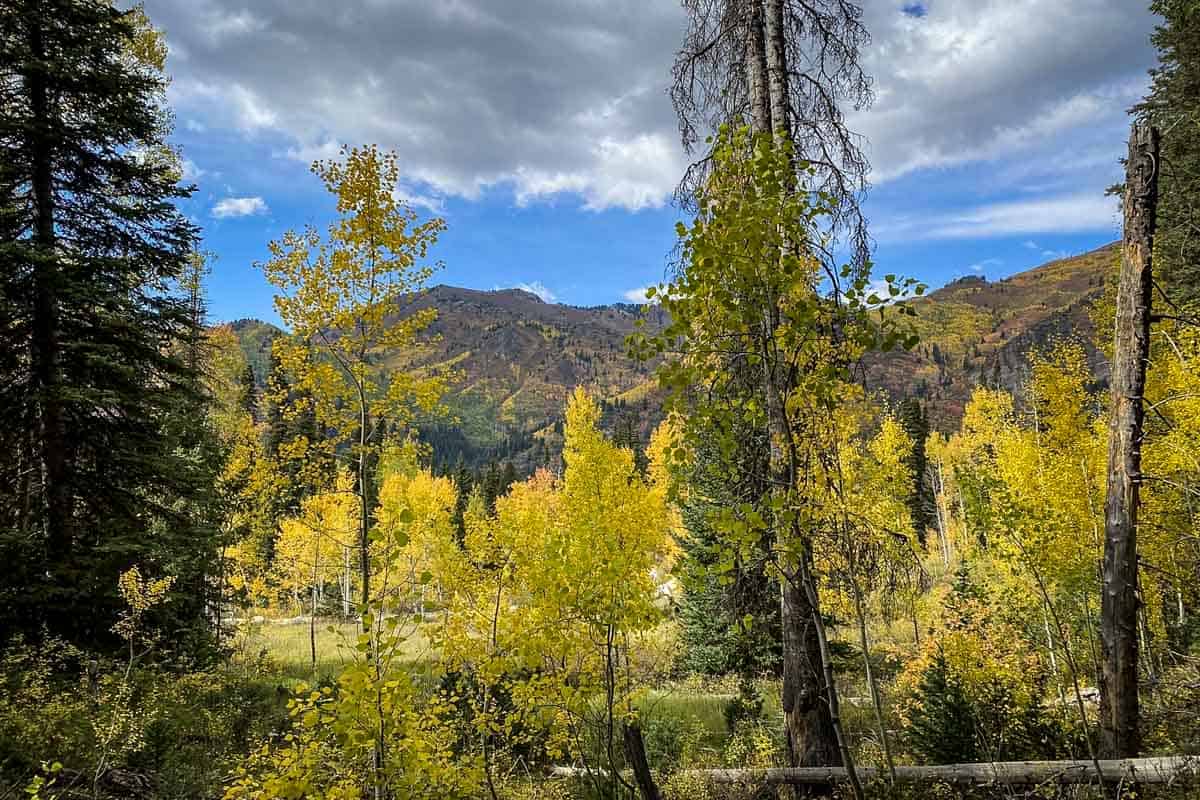 A very easy hike just outside Salt Lake City with a big effort-to-reward ratio. The trail itself is beautiful, but those willing to climb up the wet, slippery rocks at the end get to experience the unique waterfall flowing through a hole in the rock (hence the name Donut Falls!).
Psst! If you are a newbie to hiking and not sure where to start. Our friend Parker helped us put together a list of beginner hiking tips and essential info that has everything you need to know to feel comfortable hitting the trails!
6. Emerald Pools Trail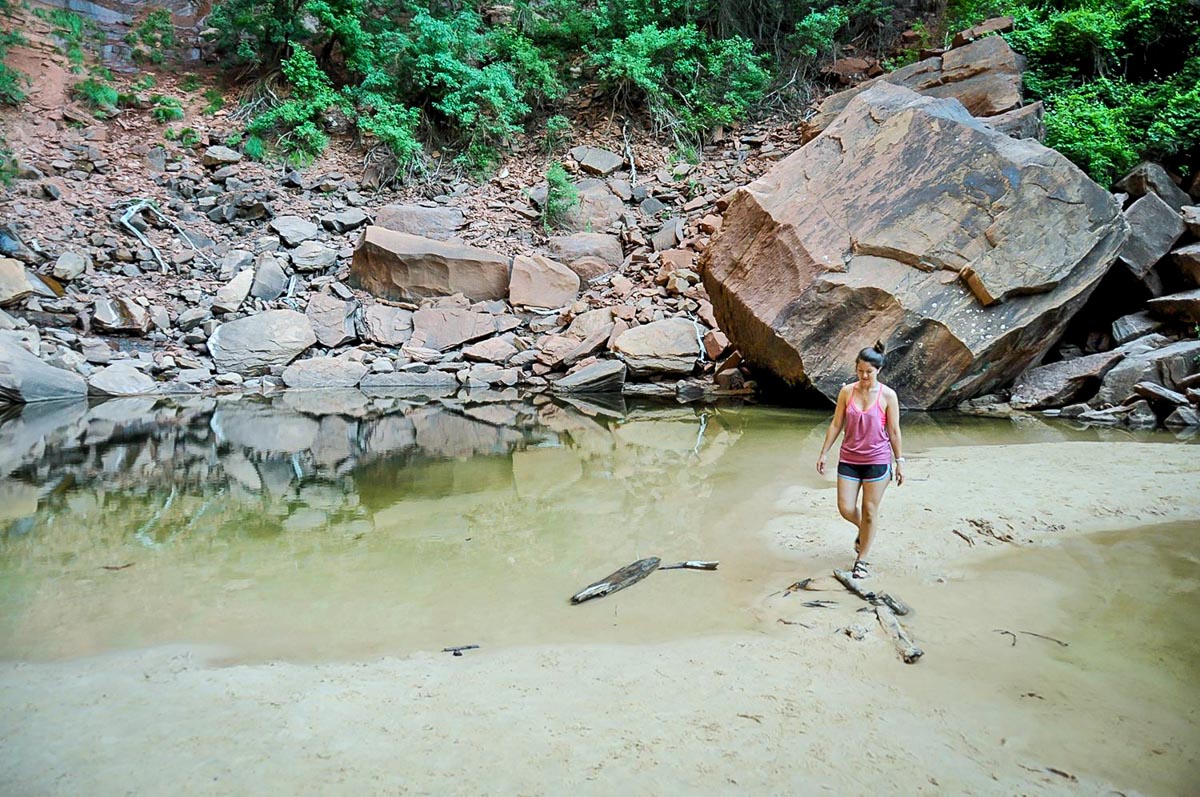 Another popular hike in Zion, Emerald Pools is in scenic Zion Canyon. It highlights the park's red cliffs, waterfalls, and wildlife and while it's busy every month of the year, it's well worth it, especially for the relatively low effort required.
Psst! Don't miss these other epic Zion hikes!
7. Delicate Arch Trail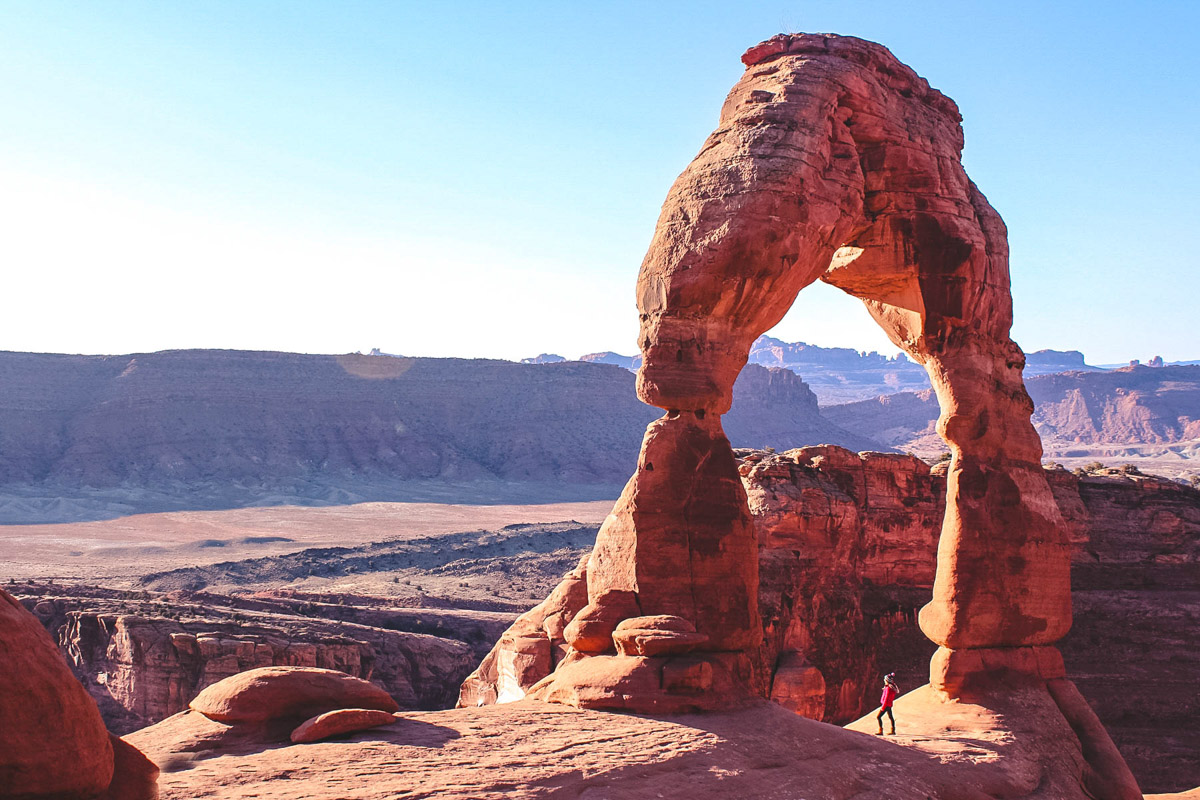 Delicate Arch in Arches National Park is by far the most iconic in Utah (it's the arch on Utah's license plates afterall!) and the trail there is one to remember. There's no shade whatsoever and it gets busy. So hiking in spring or fall or at dawn or dusk is recommended.
Psst! This may be the most iconic, but there are plenty of other hikes in Arches National Park to put on your list!
8. Hickman Bridge Trail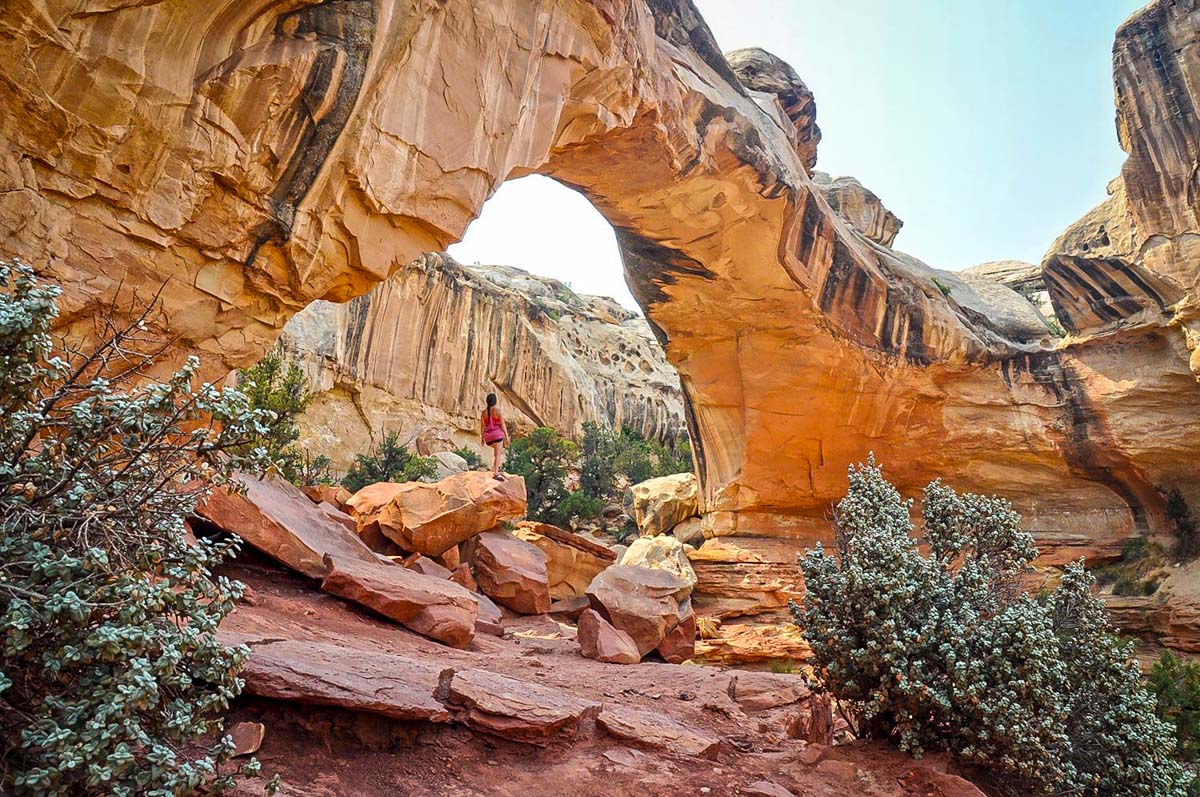 This short Capitol Reef hike to a huge natural bridge is packed with historical significance. You'll see several sites where the Fremont people lived for centuries (grab a brochure at the trailhead!). The hike isn't terribly difficult, but can get very crowded.
Psst! Don't miss all the best hikes in Capitol Reef National Park!
9. Peekaboo Loop Trail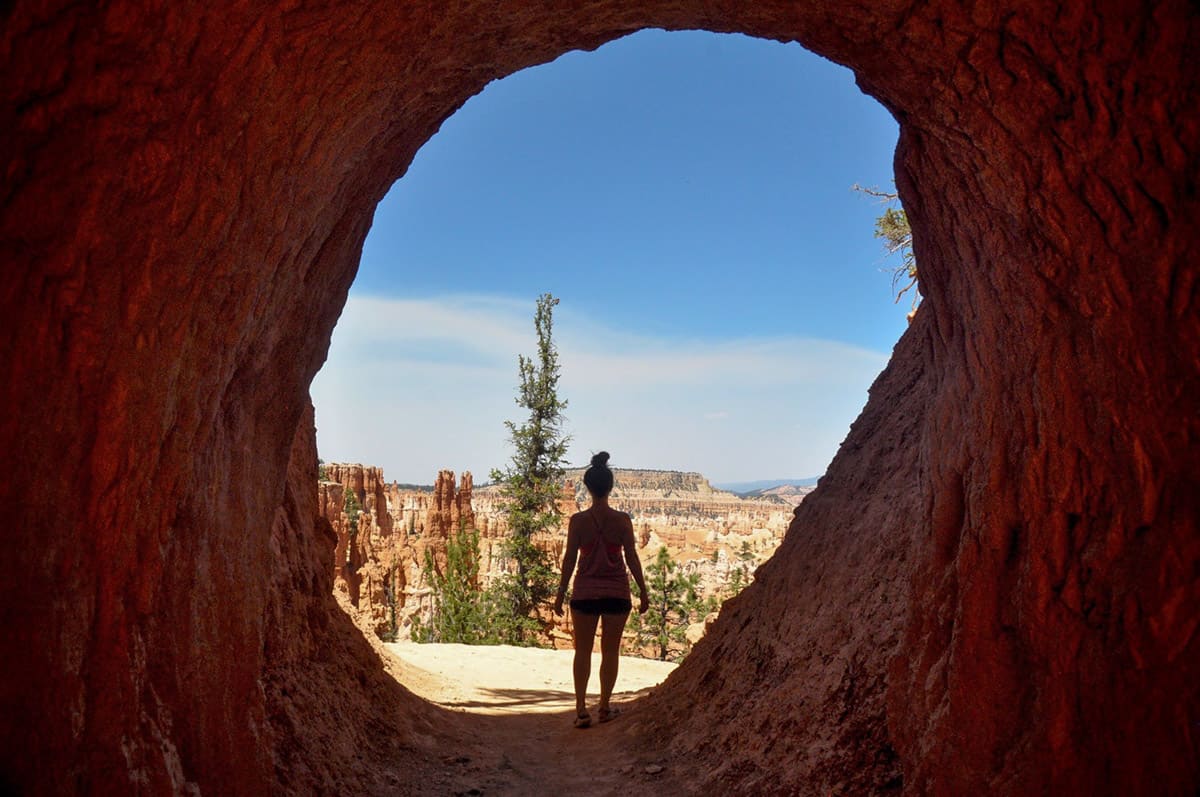 The Peekaboo trail is a fan-favorite in Bryce Canyon National Park and easily one of the most interesting hikes in Utah. It gets its name from the surprises found around every corner, including arches, ridges, peaks, valleys, and spires.
10. Kanarra Falls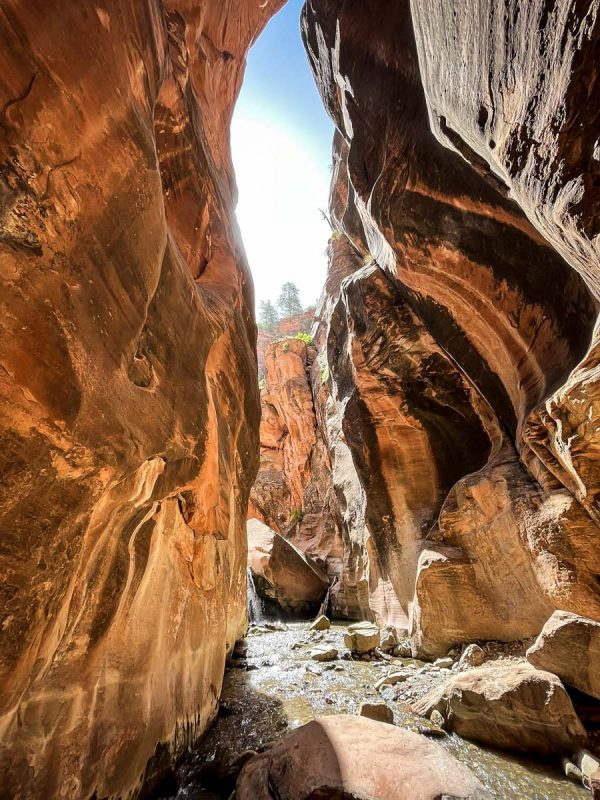 This is one of the best hikes in Utah for adventure seekers. You'll hike through water, climb a 20-foot ladder, and scramble over boulders on this trek. Hiking poles and water shoes are musts!
Note: Hikers must get a $12 permit in advance, and they're limited to 150 per day.
11. Wall Street and Queens Garden Trail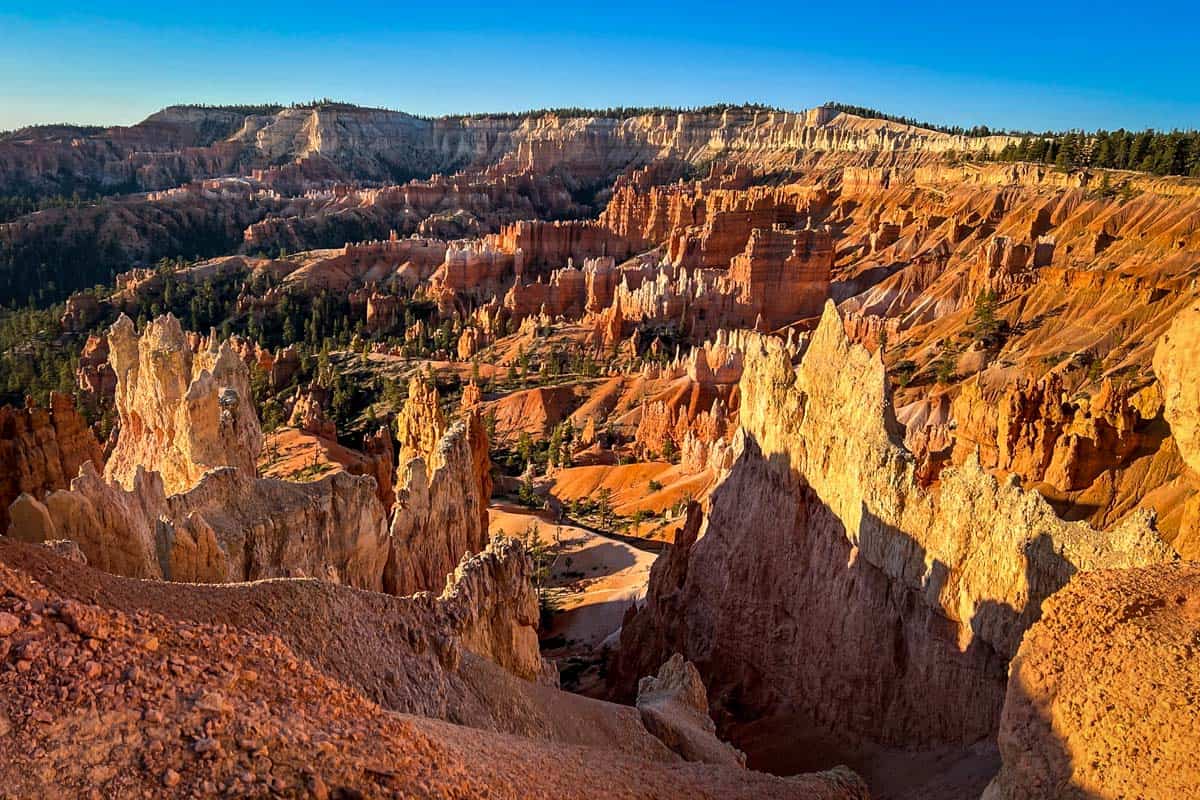 This trail takes you down into Bryce Canyon, through some of the coolest red rock formations in the park, before climbing back up. It's easily one of the best hikes in Bryce Canyon National Park!
Insider tip: The Wall Street portion closes during the winter, so hike it during the summer or fall.
12. Navajo Loop Trail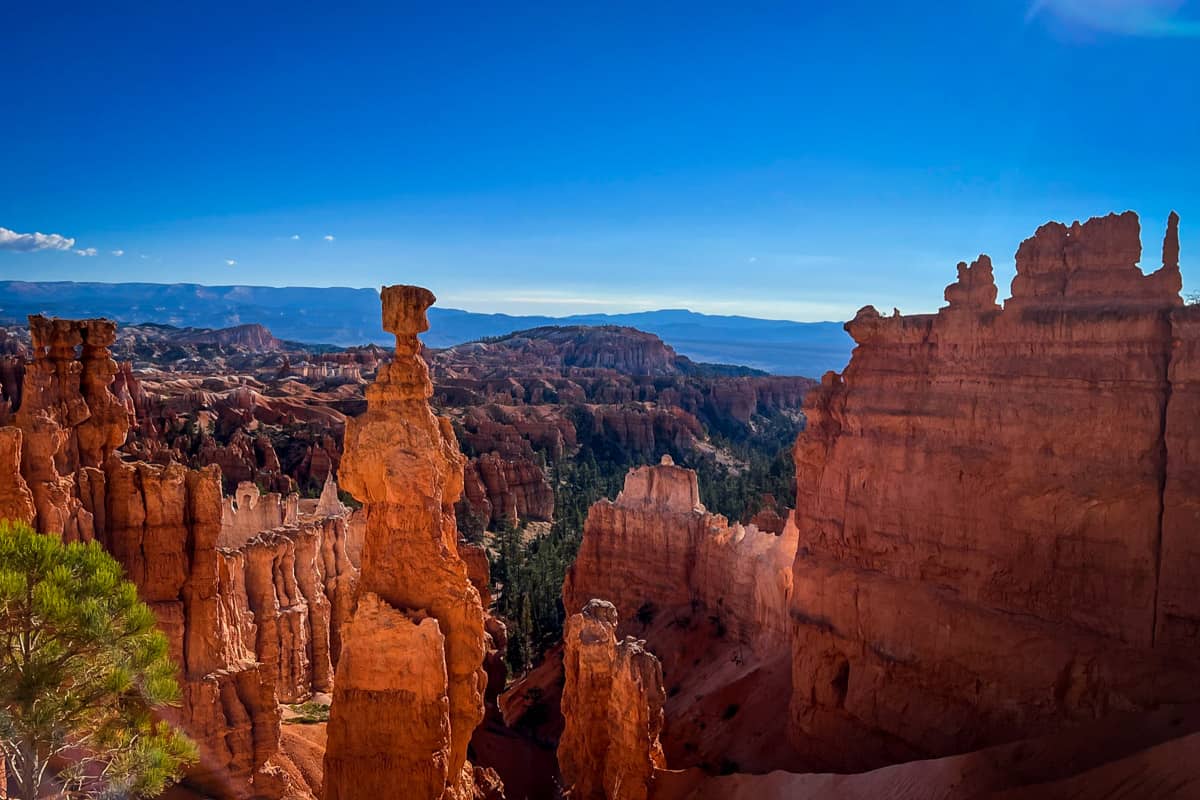 Another popular Bryce Canyon hike, the Navajo Loop Trail takes you down through an incredible slot canyon and up to fantastic views. You'll see some of the park's most iconic features including Thor's Hammer and Temple of Osiris, making it one of the best hikes in Utah.
13. Figure 8 Loop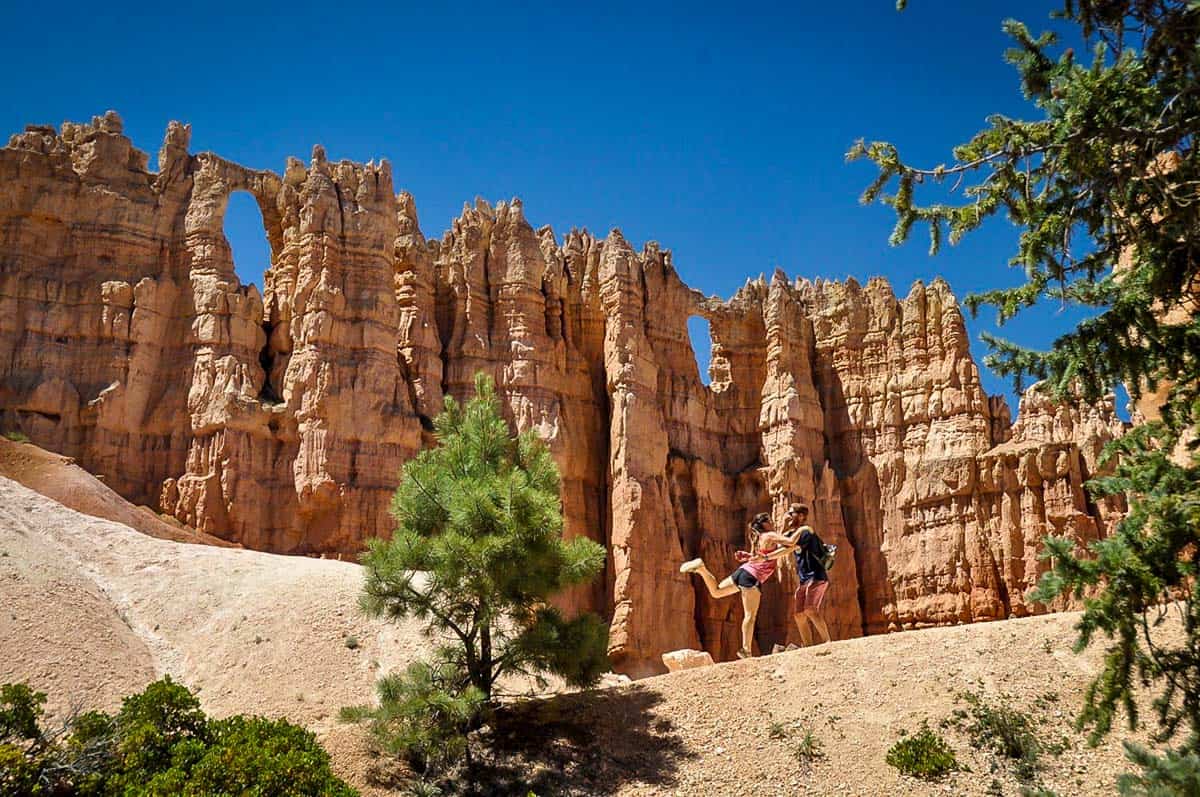 This amazing hike combines Queens Garden, Peekaboo, and Navajo to create one longer loop. You'll get the best of all worlds, hitting all of Bryce's epic highlights. Make sure to bring water, as the trails are exposed, and possibly hiking poles to navigate the steep sections.
14. Fairyland Loop Trail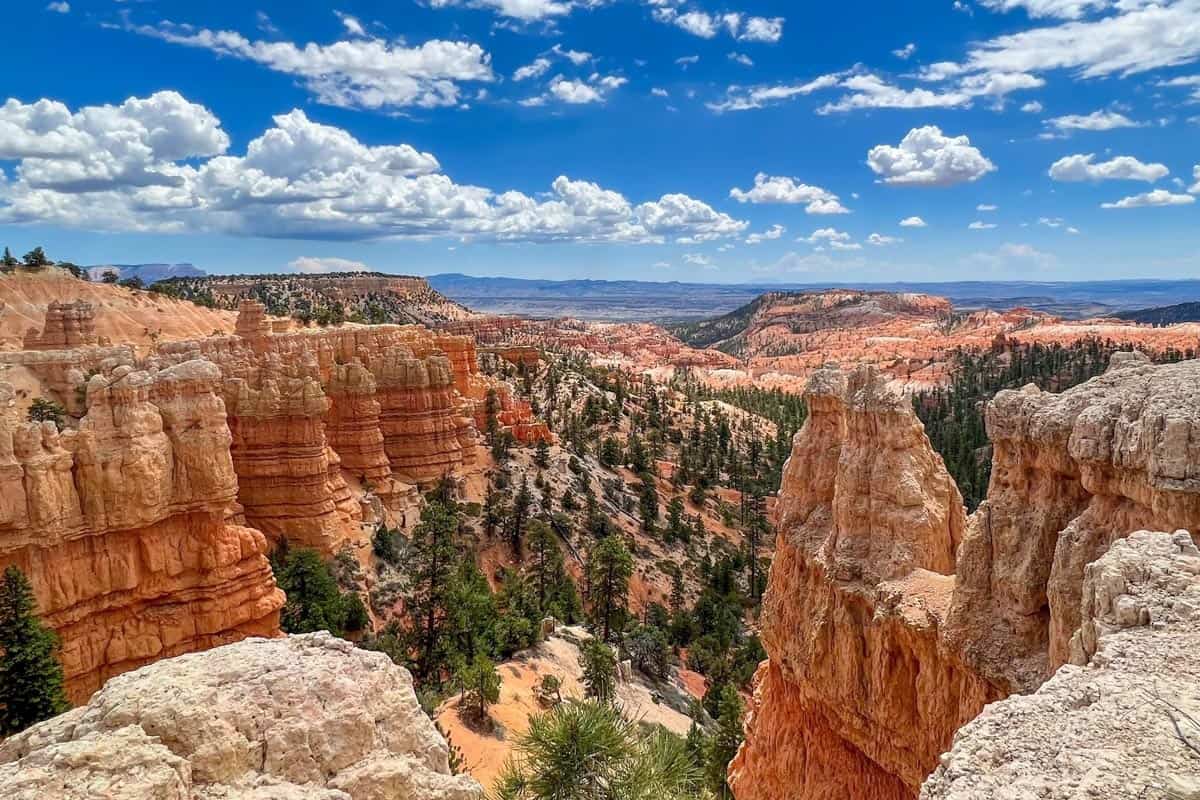 Fairyland Loop is another fantastic hike in Bryce Canyon. It'll take you past plenty of incredible scenery as you hike along the rim of the canyon before descending down into it.
In the winter, the main park road to the trailhead closes but is still accessible to foot traffic. It adds about one mile and you'll want snowshoes or crampons.
15. Aztec Butte Trail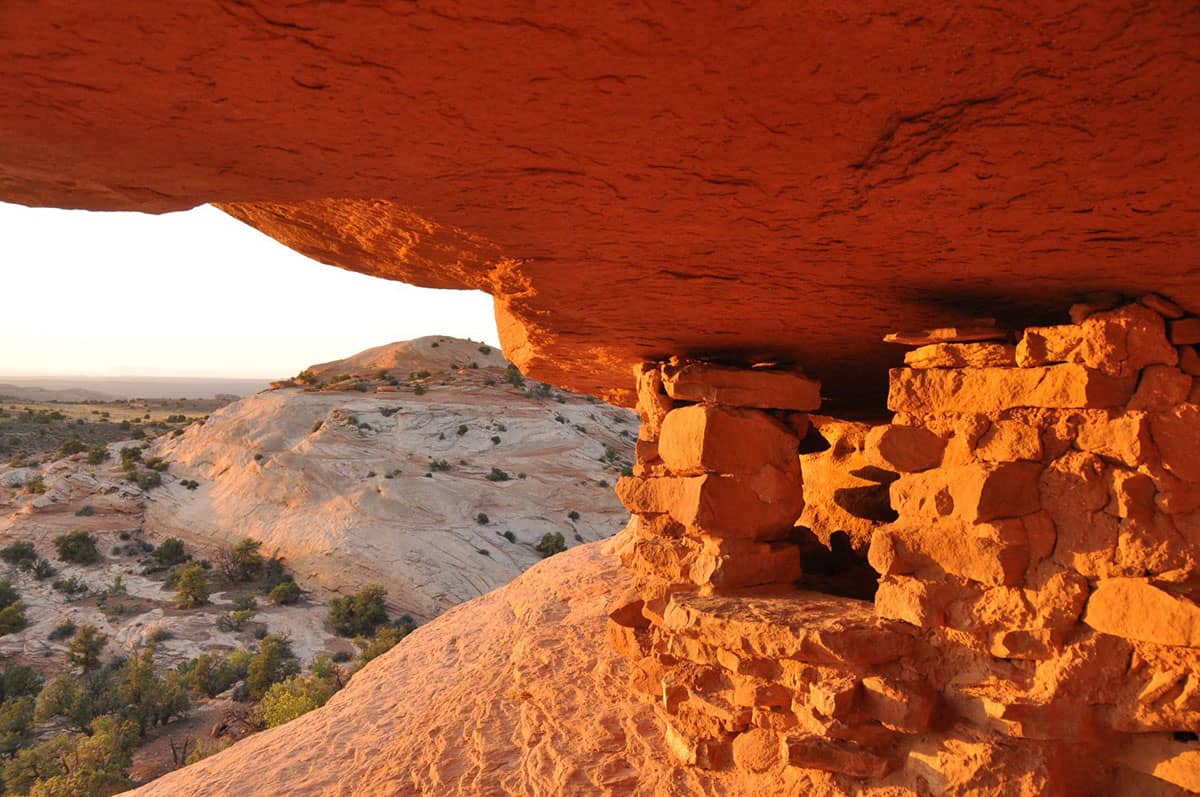 While this is a generally easy hike in Canyonlands, there are a few scrambles and ledges to conquer. The sights from the top of Aztec Butte are breathtaking, and climbing the smaller butte takes you below the rim to ancestral structures.
Remember to Leave No Trace: do not touch, enter, or climb archeological sites.
16. Peekaboo Slot Canyon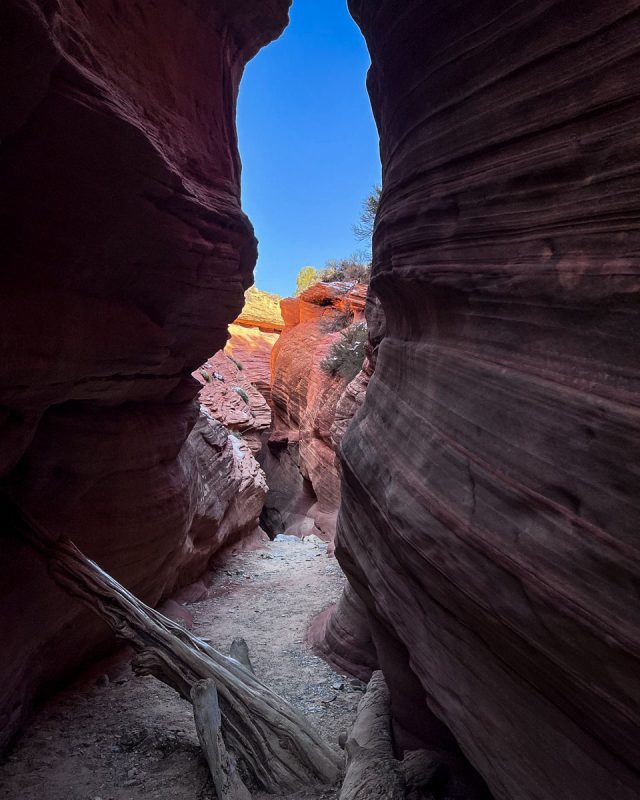 One of the most popular and easily accessible slot canyons in southern Utah, this hike is fairly easy, but getting there is not — you'll need 4-wheel drive. After making the long drive through bright red sand, the hike to the slot canyon is quick and easy.
17. Lower Calf Creek Falls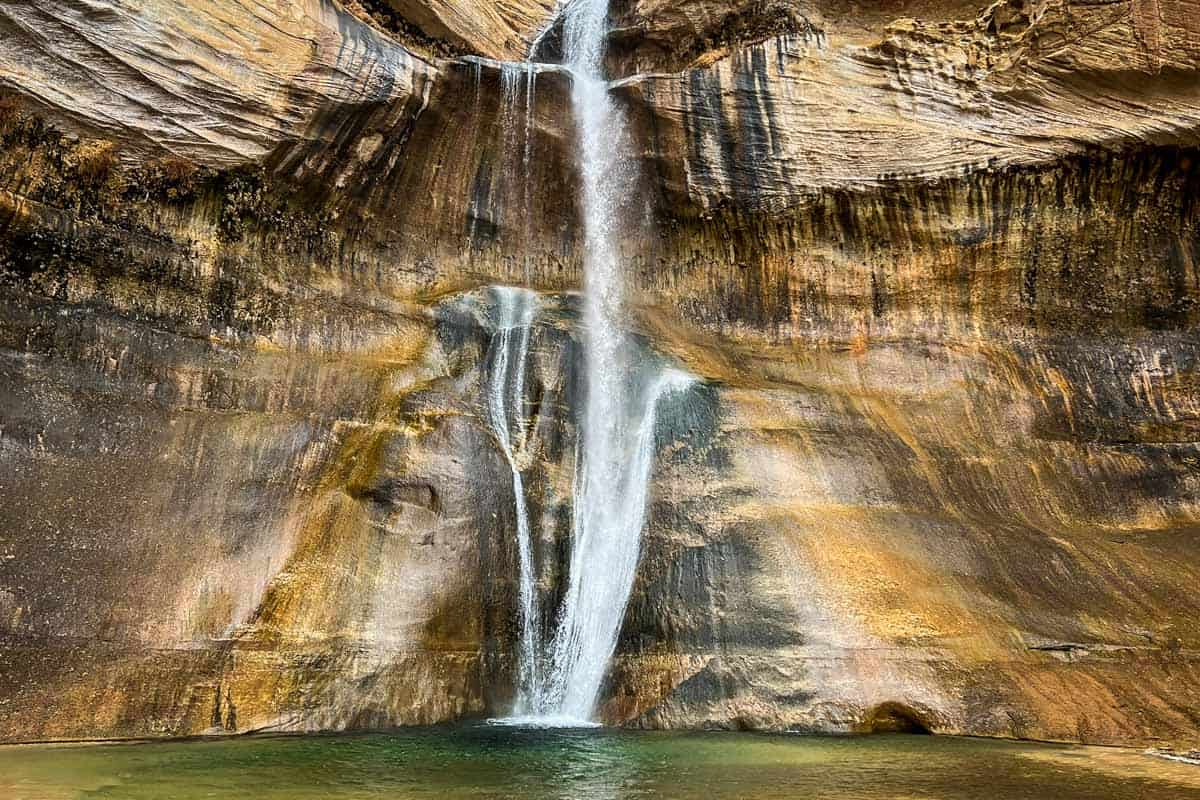 In the spectacular and underrated Grand Staircase-Escalante, this unexpected swimming hole makes one of the best hikes in Utah. The longer distance makes it moderately difficult, but well worth the effort.
18. Dead Horse Rim Loop Trail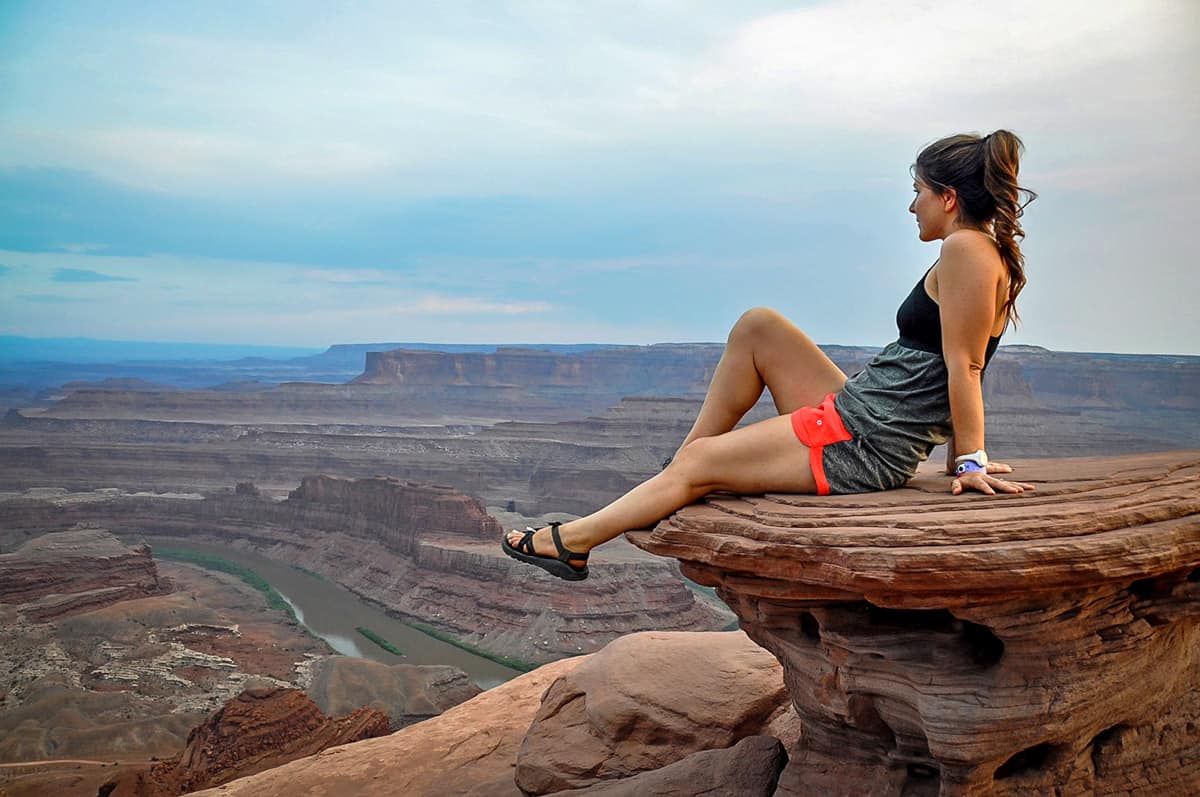 This medium-length loop hike in Dead Horse Point State Park takes you along the rim of the Colorado River Canyon. You'll find incredible views the entire way (watch for wildlife!), and while it's mostly exposed, it's a great hike for everyone, including kiddos.
Psst! Looking for campsites in Utah? Our advice is to download The Dyrt, an app that'll take your camping game to the next level. Use this link to get 90 days of the Pro Membership totally free (no strings attached)!
19. Fiery Furnace and Surprise Arch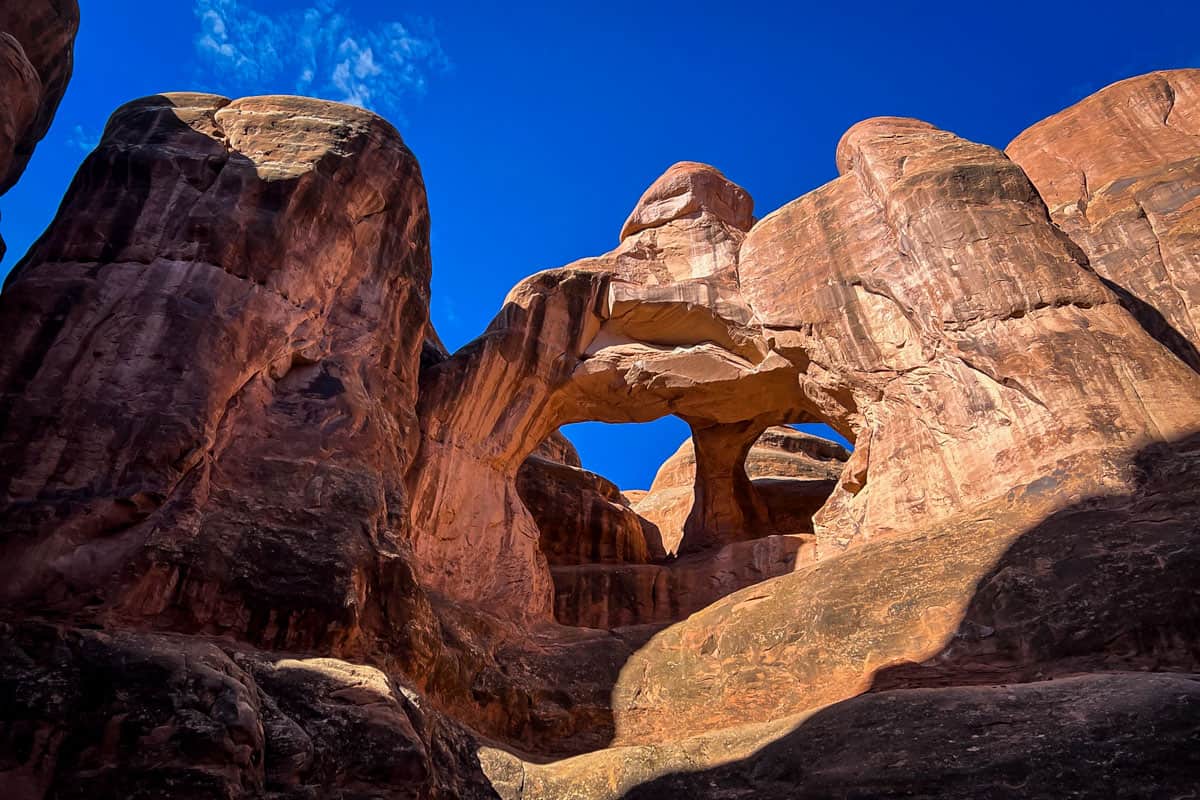 This is a high-adventure hike in Arches with lots of scrambles, climbing, and exploring off the beaten path. The "trail" is often more of a suggestion here, as there are several routes. Download the trail map beforehand in AllTrails!
Note: self-guided permits are required for Fiery Furnace. They must be reserved between 2-7 days in advance.
20. Stewart Cascade Trail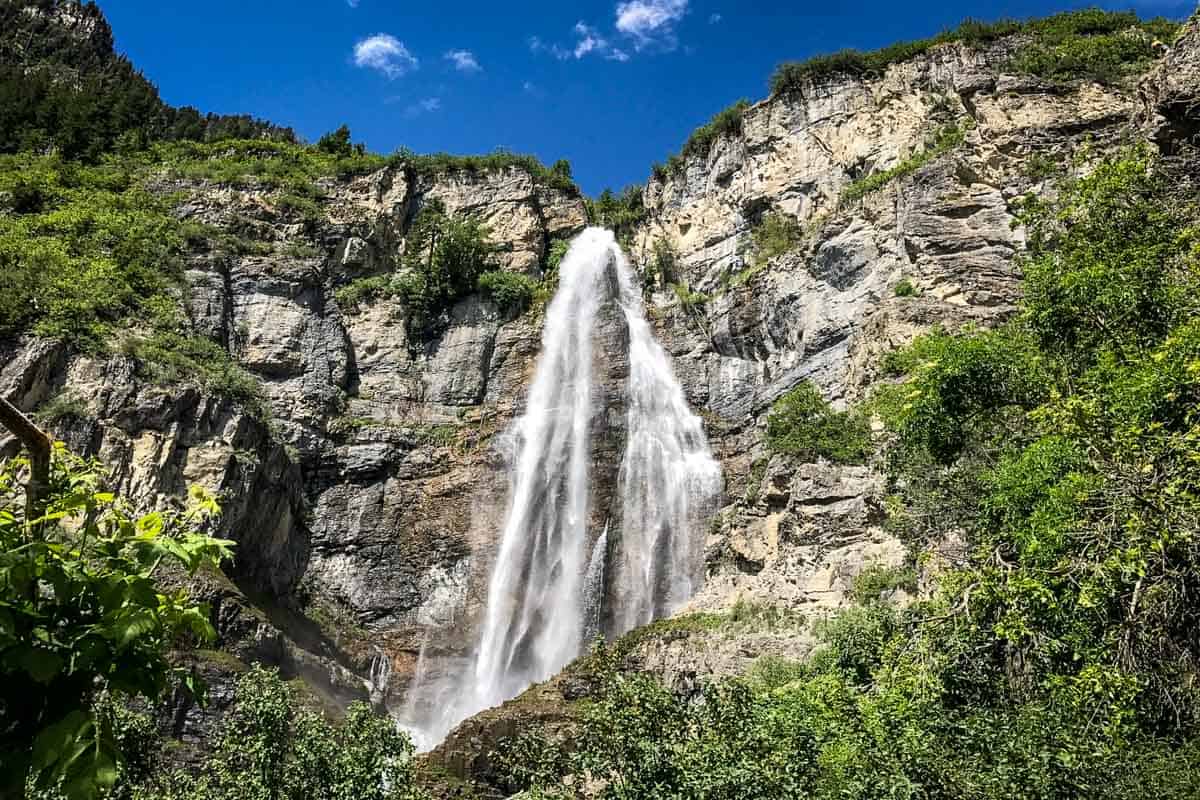 Stewart Falls is a magical 200-foot two-tiered waterfall in northern Utah. The easygoing hike to get there takes you through beautiful forest with lots of wildlife and wildflowers.
Hikers must buy a $6 parking pass for Aspen Grove.
21. Angels Landing Trail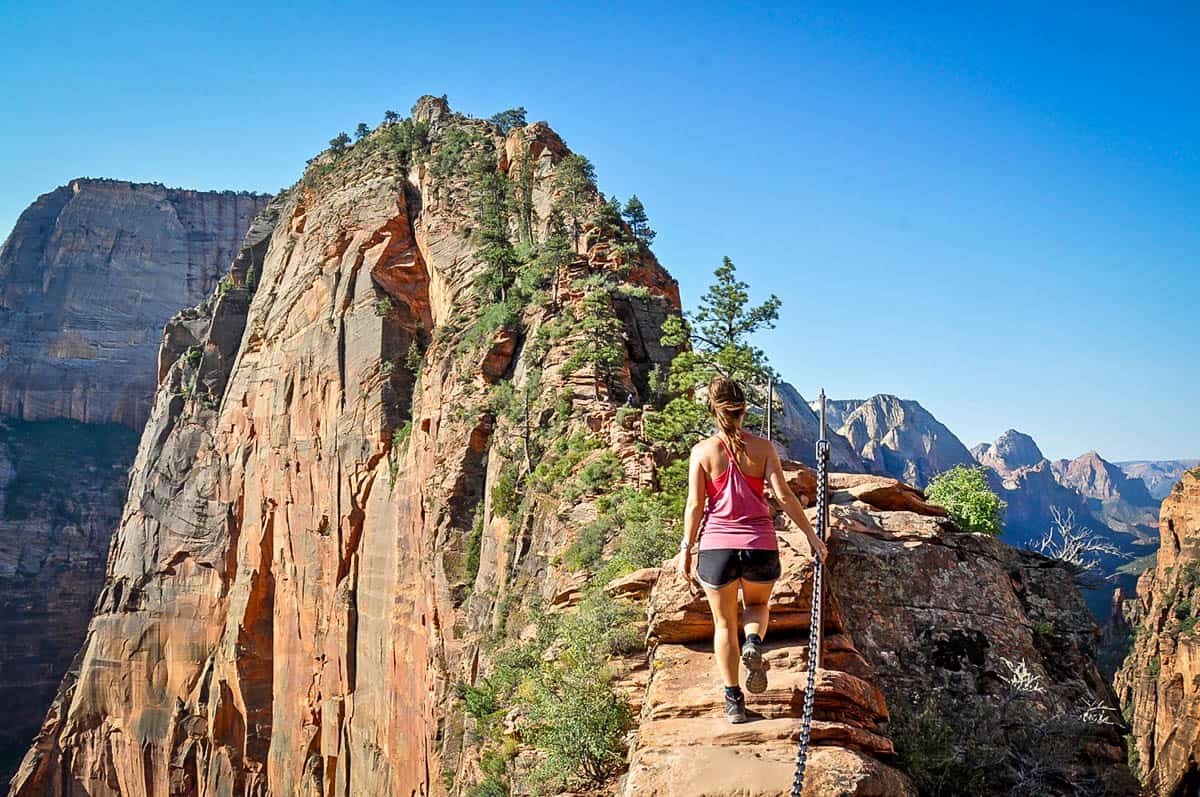 Angels Landing is easily one of the best hikes in Utah (and certainly the most famous!). Those up for the challenge will find one of the best and most rewarding overlooks in the park.
The crown jewel is Angels Landing itself, 1,500 ft above Zion Canyon. To get there, you'll have to brave several super narrow ledges and the infamous cables section, but it's worth it!
All hikers must reserve a permit to hike Angels Landing.

22. Lake Blanche Trail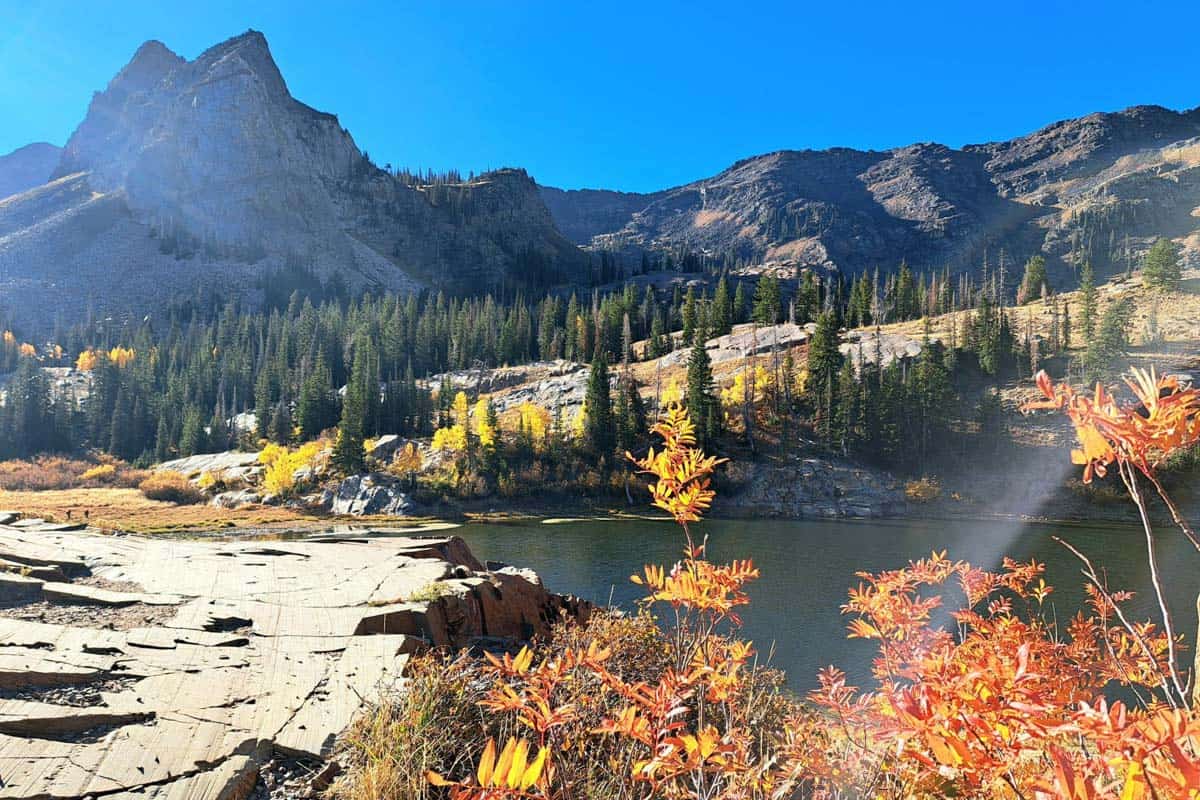 Lake Blanche is one of three lakes at the top of the mountain, and getting there isn't easy. This hike is very demanding with a constant, unrelenting incline. However, the sparkling lake itself and the views into the canyon below are worth the effort.
Psst! Want to try out vanlife while visiting Utah? If you don't have the time for (or interest in) building your own conversion but you still want to give vanlife a test drive, we've got the info you need! We put together an entire guide to the best campervan rental companies in the U.S. on our sister site, including exclusive discounts for our readers!
23. Mount Olympus Trail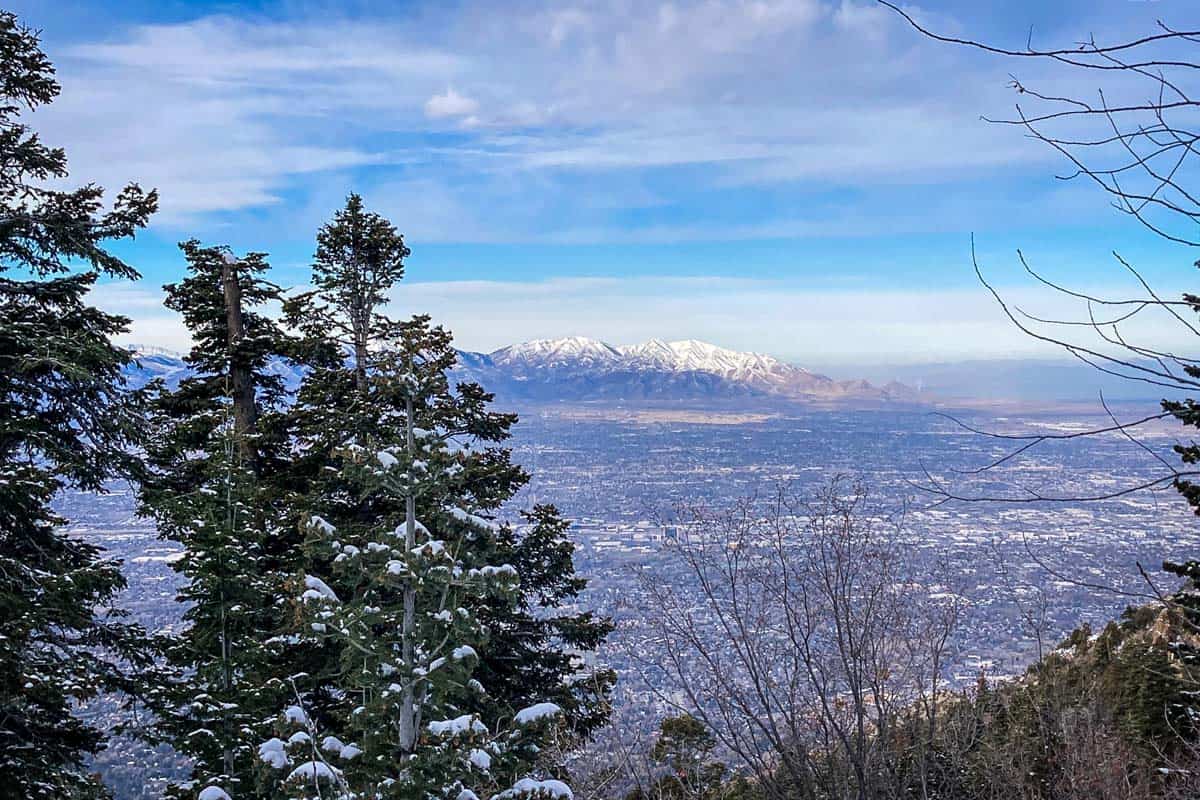 This is another difficult hike that will get the blood pumping. It's steep, gaining 2,000 ft elevation in one mile, but the views from the top are spectacular.
Mount Olympus is popular with those who want an intro to mountaineering.
24. Pfeifferhorn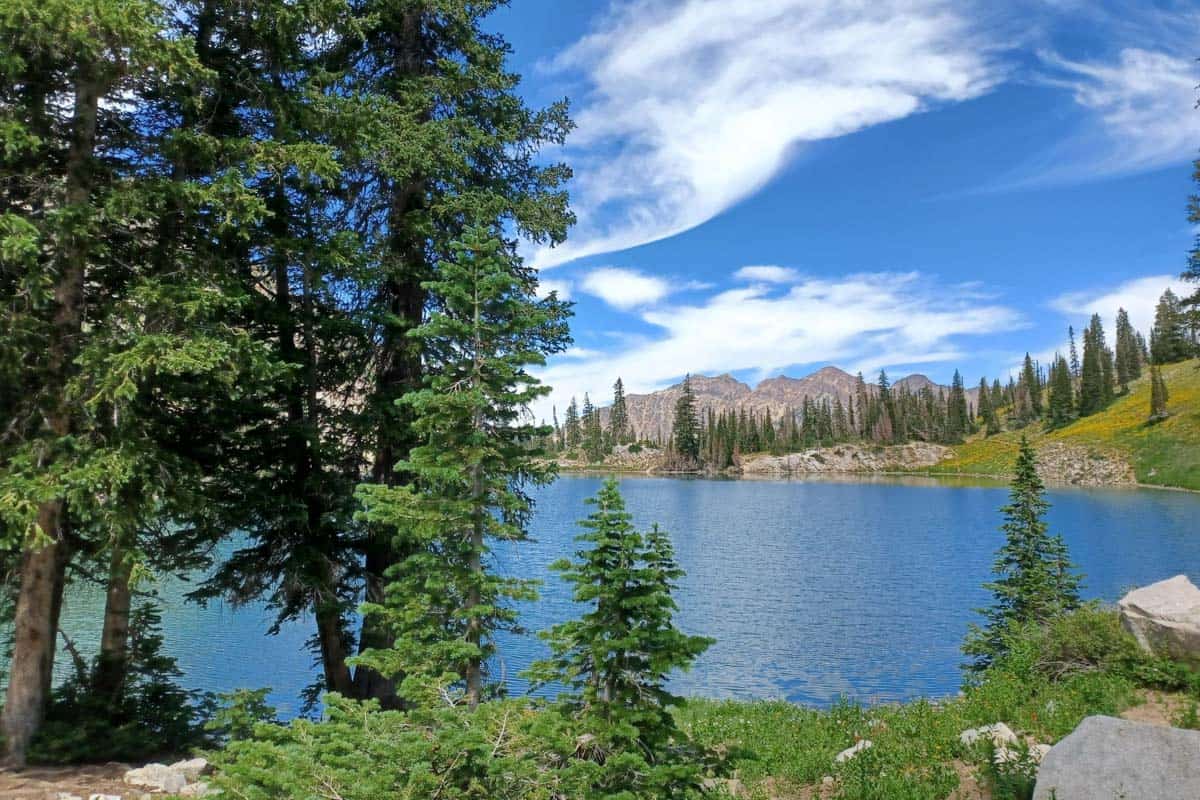 Those who want a challenging hike with plenty of solitude will love Pfeifferhorn. The trail is well-maintained until you reach the rock scramble to the peak, which can be difficult and dangerous, more so in bad weather or snow.
The views from the top are breathtaking, however (if you have any breath left, that is…)
25. Mount Timpanogos via Timpooneke Trail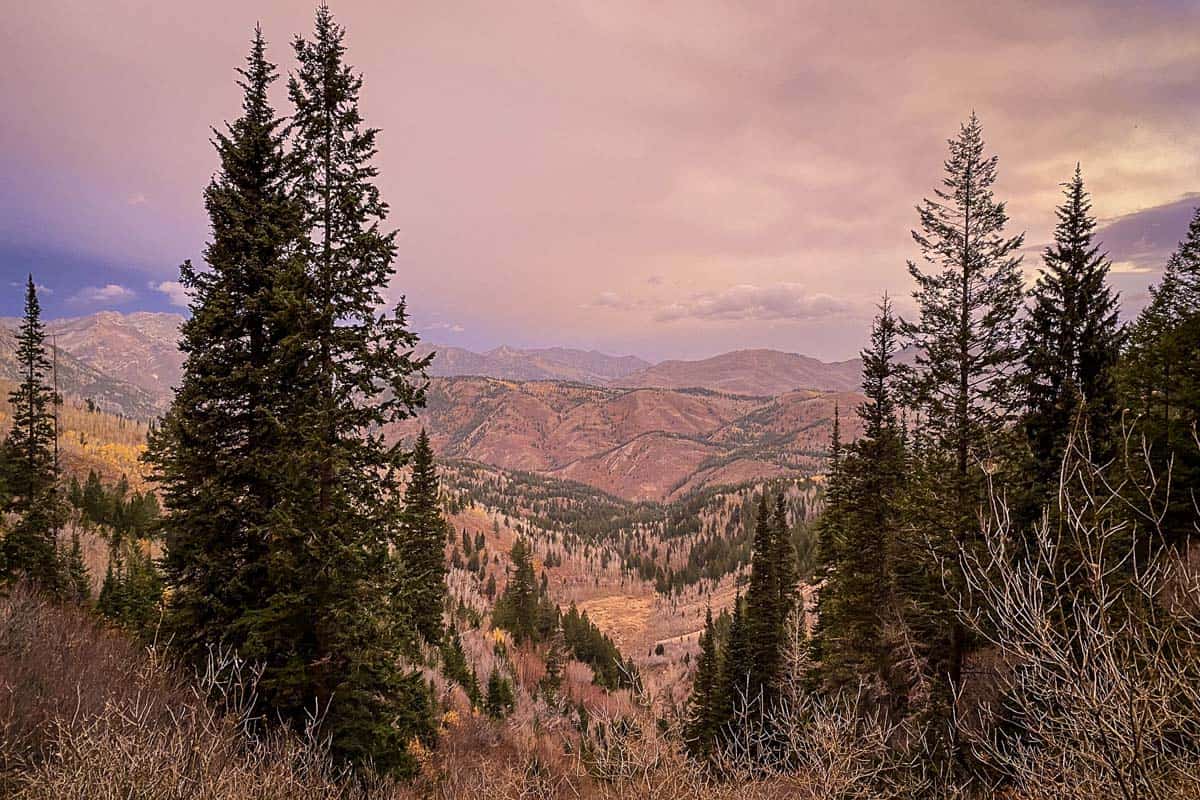 This hike to the top of Timpanogos is great for getting some mileage in. The distance can be challenging for newer hikers and advanced hikers alike. That's why some decide to backcountry camp at around the 5-mile mark (permits are required for backcountry camping from July to mid-October). The seasonal wildflowers, wildlife, and fall colors offer plenty of distraction!

You may also like…
Save this article on Pinterest for later!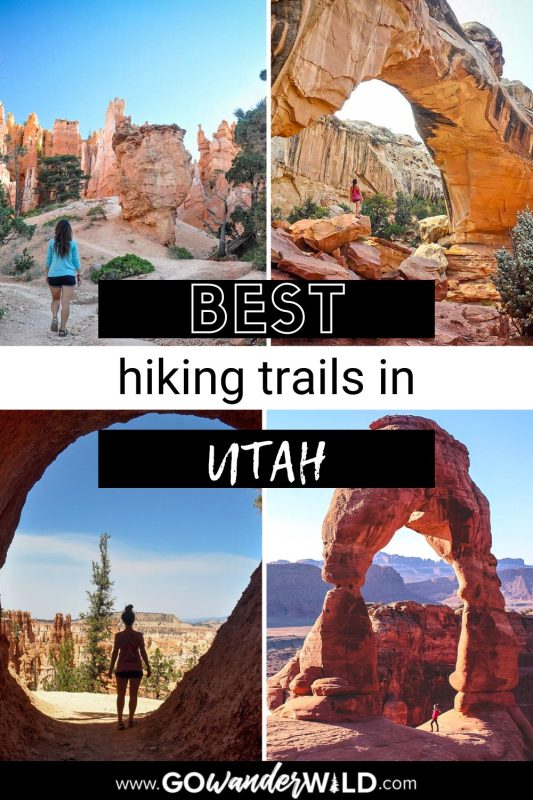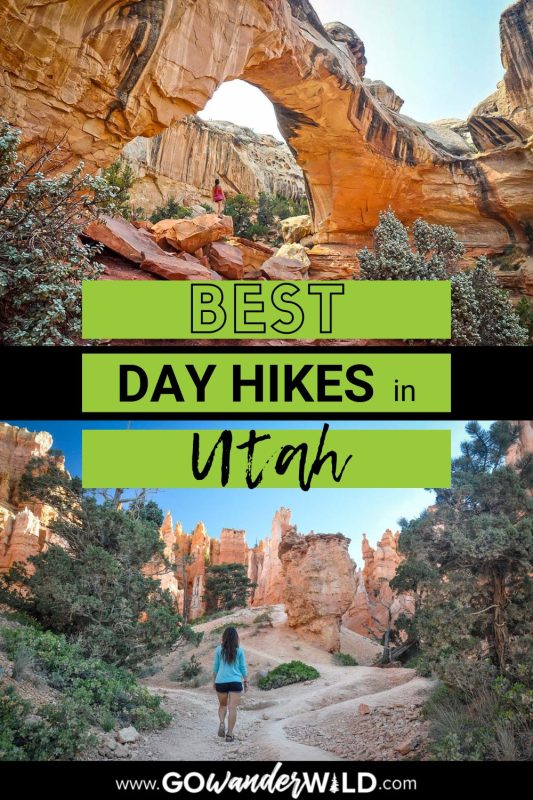 We want to hear from you!
Have you done any of the Utah hikes on this list? What was your experience like? Are you planning a trip to Utah and want more advice? Comment below and let us know!