What is hiking? How do I prepare for my first hike? This beginner hiking guide touches on everything you should know before hiking the great outdoors, including tips on preparation, basic trail etiquette, and finding the right gear.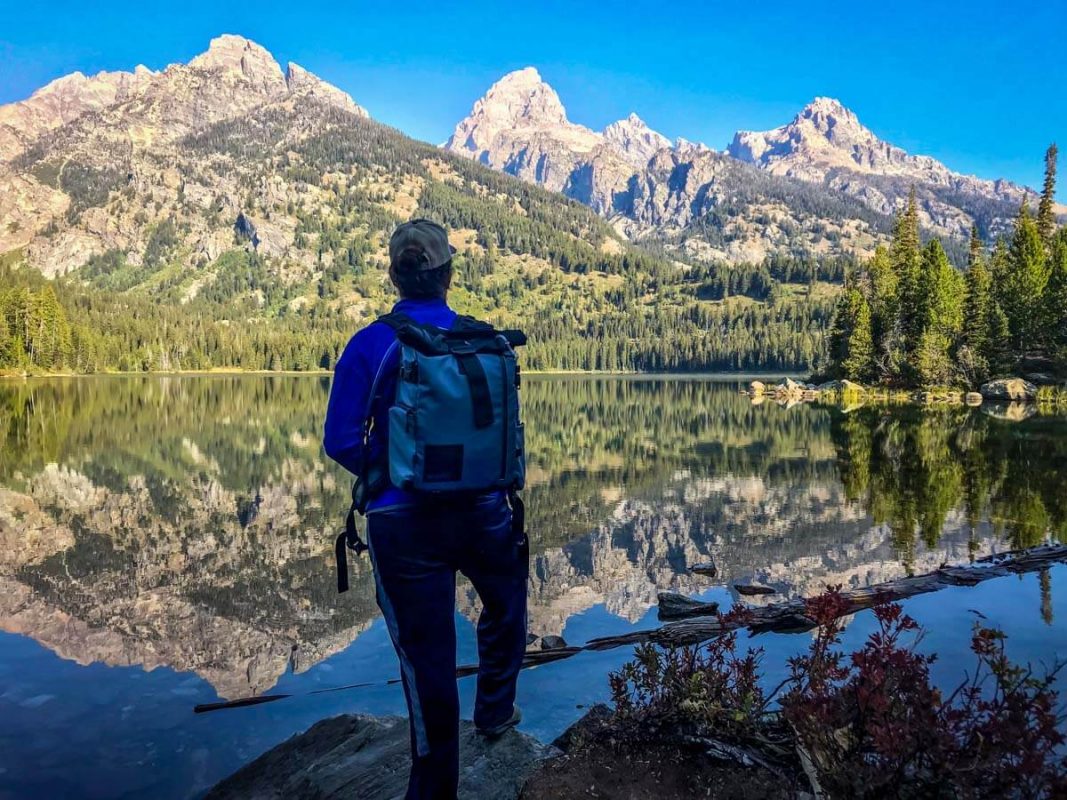 Written by guest author: Parker Bruer
I remember the first hike I ever took. I was 13. It was a bright, sunny October day in North Carolina and we sought out an easy hiking trail, thinking we'd take it slow on our first hiking experience ever. The hike turned out to be anything but a beginner hike: we turned around and, once at the car again, found out we'd just hiked one of the most rugged trails on the East Coast. But nonetheless, the experience awoke something in me, and I began to seek out more and more hiking opportunities.
Hiking is one of the easiest outdoor sports for beginners to get involved in – requiring little to no initial investment in gear – and it's accessible to all fitness and ability levels. If you're interested in hiking but aren't sure how to get into it, this beginner hiking guide is a great place to start!
Article Contents
What is Hiking?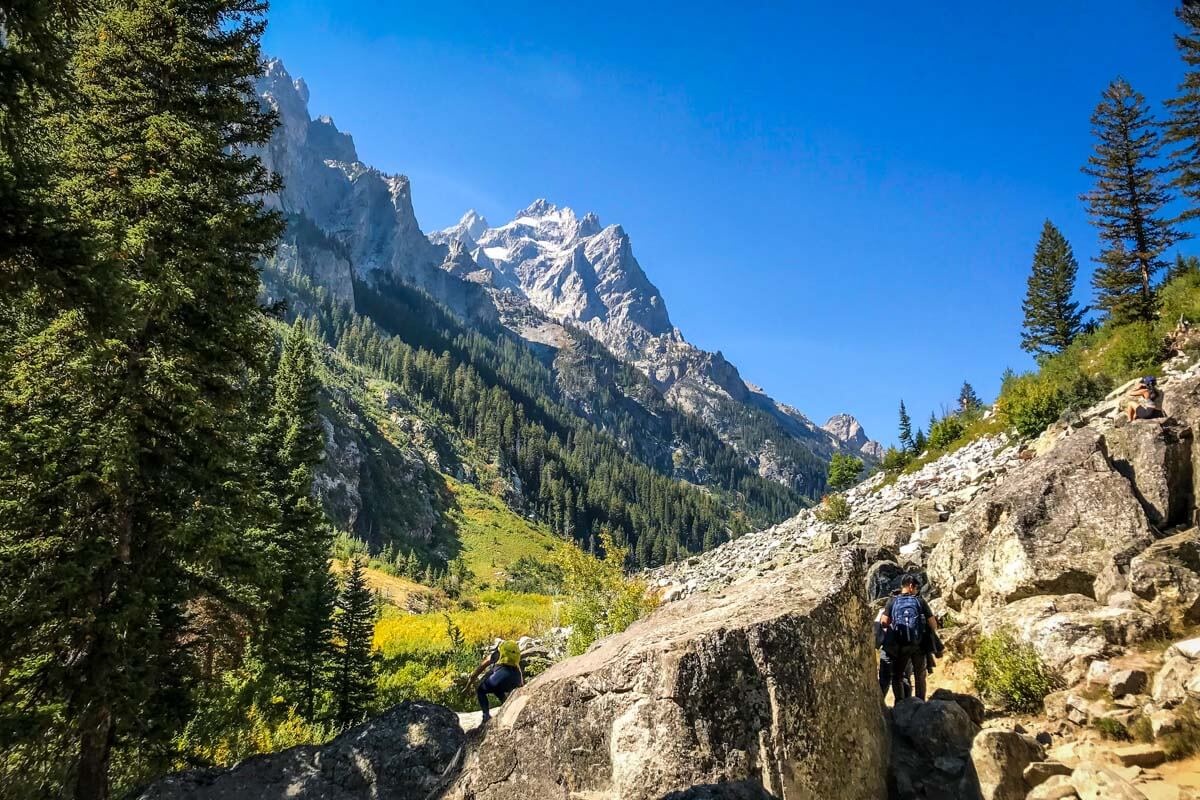 So what exactly is hiking? Hiking at its root is the act of walking, often on trails and paths and usually through a natural environment outdoors. The glory of hiking is that it is completely self-determined. There is no minimum or limit. You can cover as much or as little trail as you'd like.
Another great perk is that hiking requires little to no financial investment, so it's an easy activity for beginners to get started with. As long as you have a good, sturdy pair of shoes, a water bottle and a trail map, you can start off easy and work your way up to more challenging hikes. See below for more gear ideas for your first hike.
Hiking is also a great form of exercise. Combining cardio, endurance, and strength training, hiking provides a well-rounded workout every time. Beginner hiking trails offer great opportunities for those just starting out on their fitness journey and there are trails suitable for all fitness levels.
Essential Hiking Tips for Beginners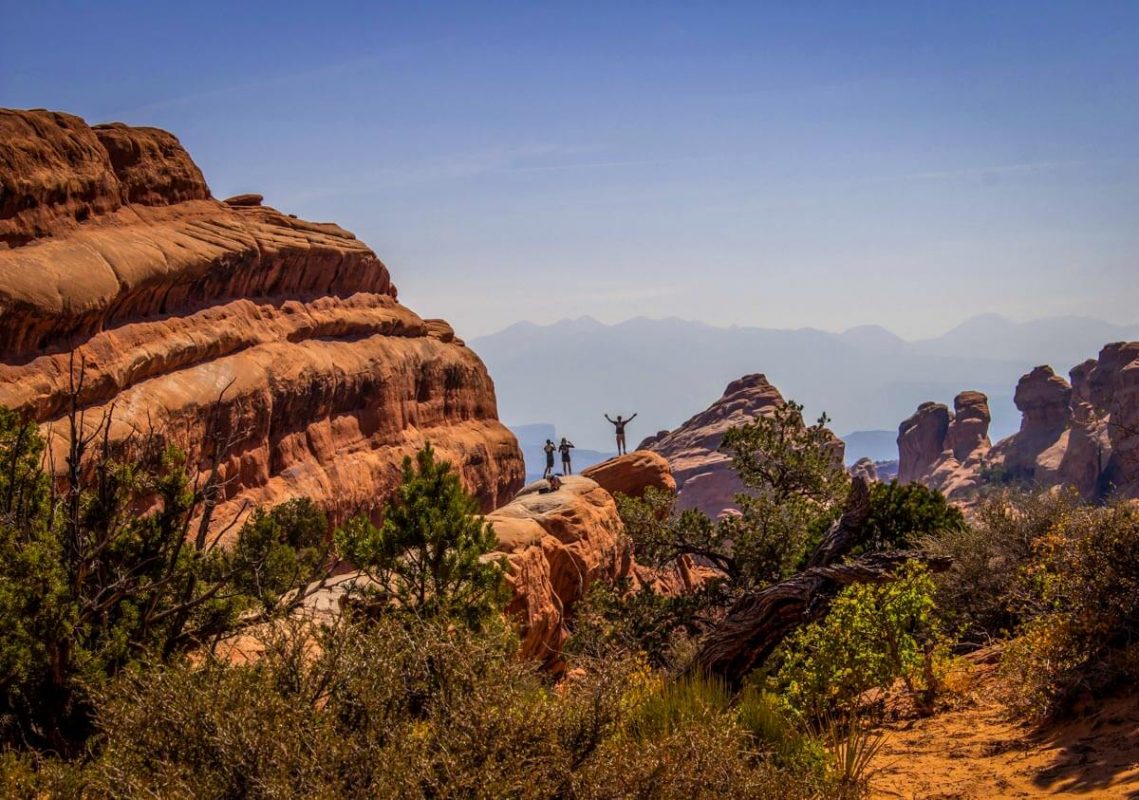 Hiking is an extremely rewarding activity, but as with all outdoor sports, there are inherent risks and ways to minimize risk and maximize enjoyment. From planning ahead to packing enough water, following these best practices for beginner hiking will ensure you have a great day out on trail.
Be prepared
Know where you are hiking and make a plan with someone who can alert authorities if you don't return by a predetermined time. Check the weather forecast and prepare for the unexpected as weather in many environments can change suddenly.
Bring enough water
Probably the most important tip in preparing for your first hiking experience as a beginner is making sure you bring enough water on the trail. A good rule of thumb is to bring about half a liter of water per hour of hiking in moderate conditions. This means a moderate level hike for your personal fitness level and moderate weather conditions.
Pack the right gear
Packing the right gear for the weather forecast is essential to ensure your hike goes smoothly. See below for more on what to pack and what to wear while hiking.
Avoid hiking alone
Beginner hikers should avoid hiking alone when possible. Having a buddy out on the trail with you can make a bad situation much more manageable should one arise. Plus, you can have some really great conversation while on the trails!
Know what kind of wildlife you may encounter
Always be aware of what kind of wildlife is in the area and what to expect if you have an encounter on the trail. It's best to understand how and what to do to avoid a potentially negative interaction.
Know what to do if something bad happens
Hiking has inherent risks and, while we take steps to avoid bad situations on the trail, sometimes things happen.
Acquiring some very basic survival skills like how to start a fire without matches, how to find the cleanest drinking water when you have no filter, or how to signal for help using a watch or phone will ensure you're ready for anything the great outdoors can throw at you.
Psst! Are you looking to introduce your little ones to the great outdoors? Check out our best tips for hiking with kids, including where to find the best kid-friendly hiking trails near you!
Trail Etiquette Basics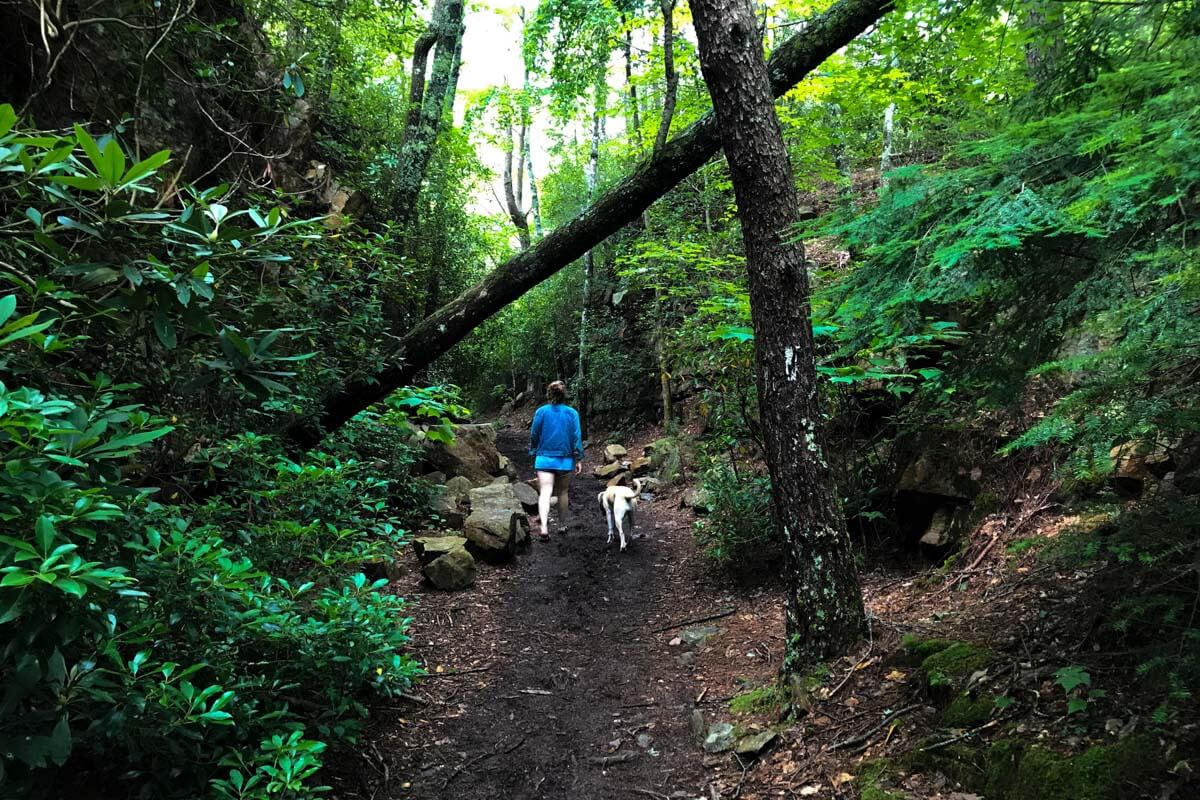 As with most things, there is some basic etiquette that all hikers should try to follow when on the trail. Following these universal guidelines while hiking will ensure that everyone has a chance to enjoy the beauty and tranquility of the trail.
Be Aware of your surroundings
Maintain awareness of what is happening around you as you hike. Not everyone hikes at the same pace and it is polite to step off the trail and give way as best you can if someone comes up behind you.
Know your right of way
Just like on the road, hiking trails have a right of way. Sometimes these rules are posted at the trailhead, but generally the idea is pretty universal.
Hikers going uphill have the right of way and hikers heading downhill should respectfully give way. Horses and pack stock always have the right of way over hikers and you should always make space, especially if they are coming up behind you. As a courtesy, larger slower-moving groups should step aside to let solo hikers and smaller groups pass when you meet on the trail.
Stay on the trail
Unless you're briefly stepping aside to let someone pass, you should always stay on the pre-established trails. This helps protect the environment from human interference that can lead to erosion and damage plant life and animal habitats.
Make yourself known
As you encounter others on the trail, a simple greeting will set a friendly tone for the interaction. If you are approaching someone from behind, make yourself known in a calm tone and let them know you'd like to pass so you can avoid sneaking up on someone and giving them a scare.
Psst! Check out our extensive list of the best hikes in Oregon with hikes for all levels of fitness and ability!
Leave No Trace Principles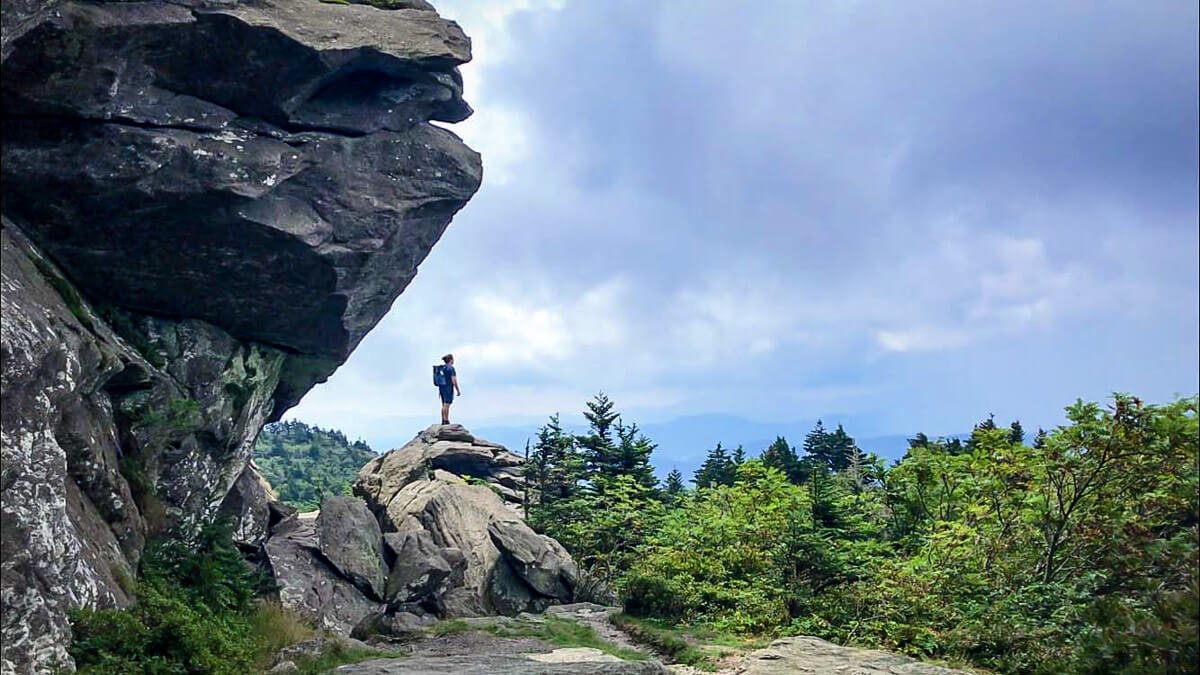 The concept of Leave No Trace is an important one for all beginner hikers to understand. Simply put, the concept is to minimize your impact on the natural world as you spend time in it.
This includes packing out any trash or food waste (including compostables), staying on established trails, being respectful of wildlife, and not removing any objects from the environment. Here's a rundown of the 7 Principles of Leave No Trace. You'll notice that most of these principles run parallel to the beginner hiking tips we've already discussed.
Plan ahead and prepare
Planning ahead will help keep you comfortable on your trip and minimize any damage to the environment.
Only hike and camp on durable surfaces
Stay on established trails and avoid bushwhacking. This will help you avoid getting lost and will also help concentrate foot traffic to minimize impact on the natural environment.
Properly dispose of all waste
If it comes in with you, it needs to leave with you when you go. This includes everything from plastic waste to compostables and even your own human waste (yes, you know what I mean).
Things like plastic snack bags and paper napkins are no-brainers, but you should also always pack out organic food waste like orange peels and apple cores. And if you need to go #2, dig a hole that's at least 200 feet from any water source and is 6-8 inches deep. And I shouldn't have to tell you to also pack out your toilet paper waste!
Do not disturb
Leave things the way you found them. Avoid altering the places you find by replacing any rocks or other objects you may have moved in their original place. Don't carve initials into live trees or rocks and definitely do not remove live plants to take home with you.
Minimize your campfire impact
If you happen to be camping or decide to build a campfire on your hike, be sure to follow basic fire safety practices. First and foremost, make sure there are no fire bans in your area. Only build fires in well-cleared or established fire pits. Keep water at hand to put out any wayward sparks, and make sure the fire is completely extinguished before leaving the area.
Respect wildlife
Encountering a wild animal in its natural habitat can be an incredible experience, but it is important not to disturb them if you happen to see one. Do not approach wildlife for photos and most importantly DO NOT FEED any wildlife you come across.
This helps protect both you and the animal, as animal behavior can be unpredictable. Animals that associate humans with food are more likely to approach and there is a greater chance for a negative interaction.
Be considerate of other trail users
Last but not least, always be aware of other trail users and avoid creating loud disturbances when out hiking. This will help ensure that everyone has an equal opportunity to enjoy their experience.
What to Pack for Hiking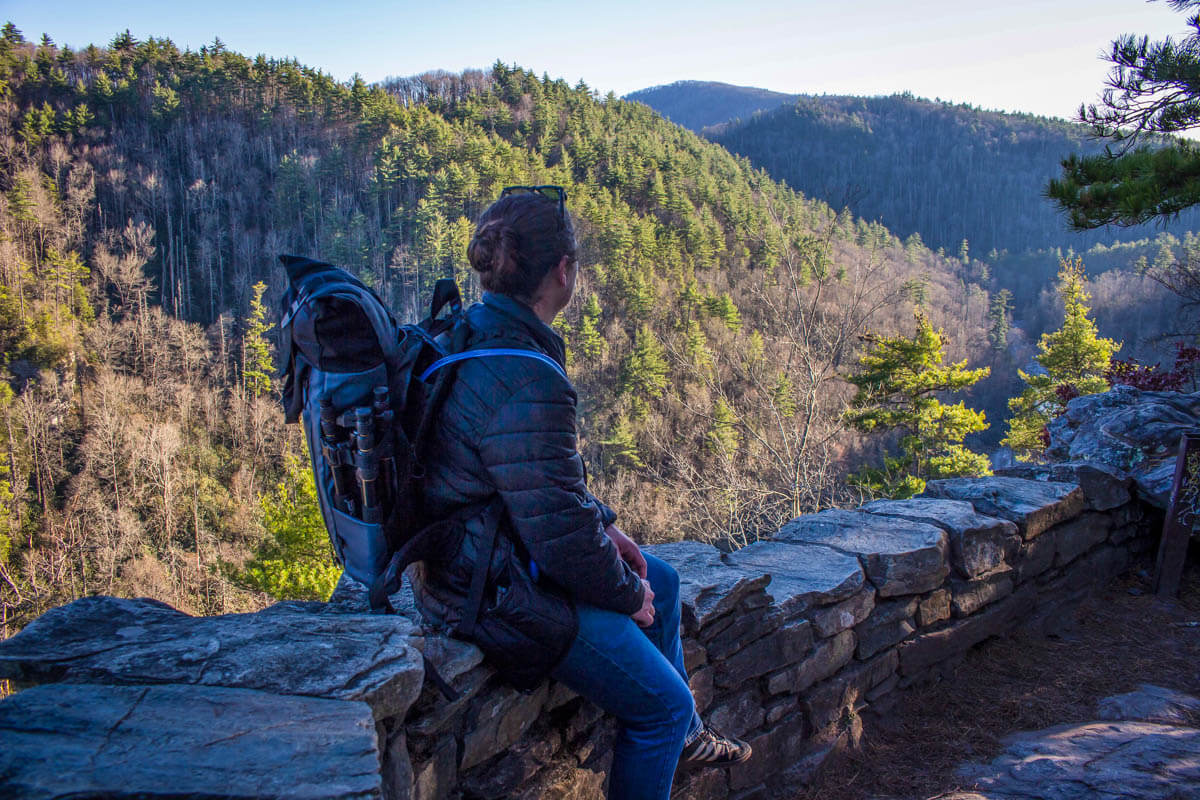 Packing the right gear is essential for any hiking beginner to ensure a successful hike. At the bare minimum, you should bring along a water bottle and a trail map or GPS device, but most hikers carry more than that.
Personally, I carry at least two 16 oz water bottles or my 2L hydration pack; a snack, usually nuts or dried fruit; a trail map, or at least downloaded trail information on your phone – there is often no signal on the trail; a small first-aid kit including bandaids for protecting blister hotspots; and a Swiss Army knife.
We put together an article comparing the best daypacks for hiking so you can comfortably carry all of your gear.
For more recommendations, check out our hiking guides. We also have a complete list of our favorite hiking snacks to help you stay nourished on the trail.
And be sure to grab our ultimate hiking packing list includes our must-have gear for any hiking trail!

What to Wear Hiking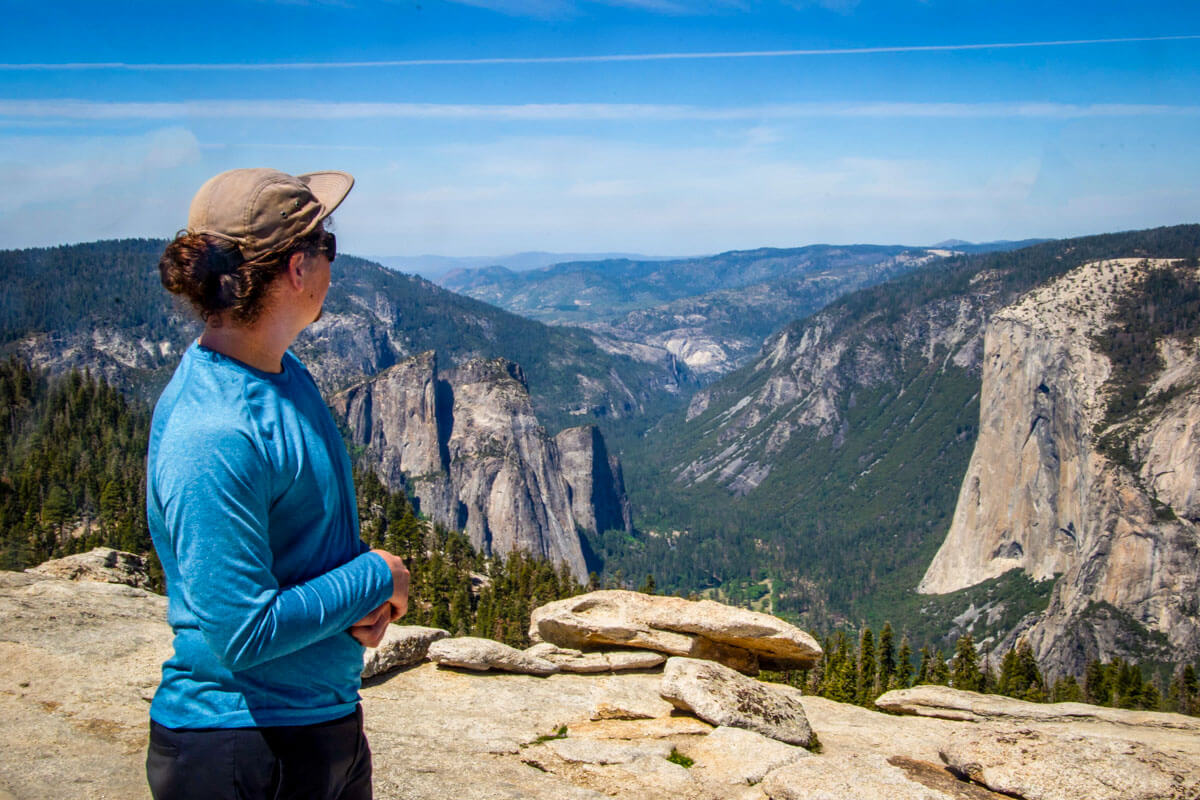 What you choose to wear hiking is just as important as the gear you're carrying. Wearing the right shoes, preparing for possible weather changes, and staying protected from the sun are important to a successful hike.
For the most part, close-toed shoes with good tread that provide ample ankle and arch support are best for hiking. On longer hikes, you'll be traversing all sorts of terrain and the support will come in handy. However, for shorter hikes or moderate hikes in warm climates, you can get away with hiking in good sturdy sandals like Chacos or Keens.
You'll also want to make sure you pack rain gear and an extra layer for warmth, even if there's no rain or cold weather forecasted. If you're hiking in a sunny climate, wear a hat and light, long sleeve clothing to help shield yourself from the sun.
For more recommendations, we have a complete run-down of what to wear hiking that includes recommendations for all seasons and trail conditions.
How to Train for Beginner Hiking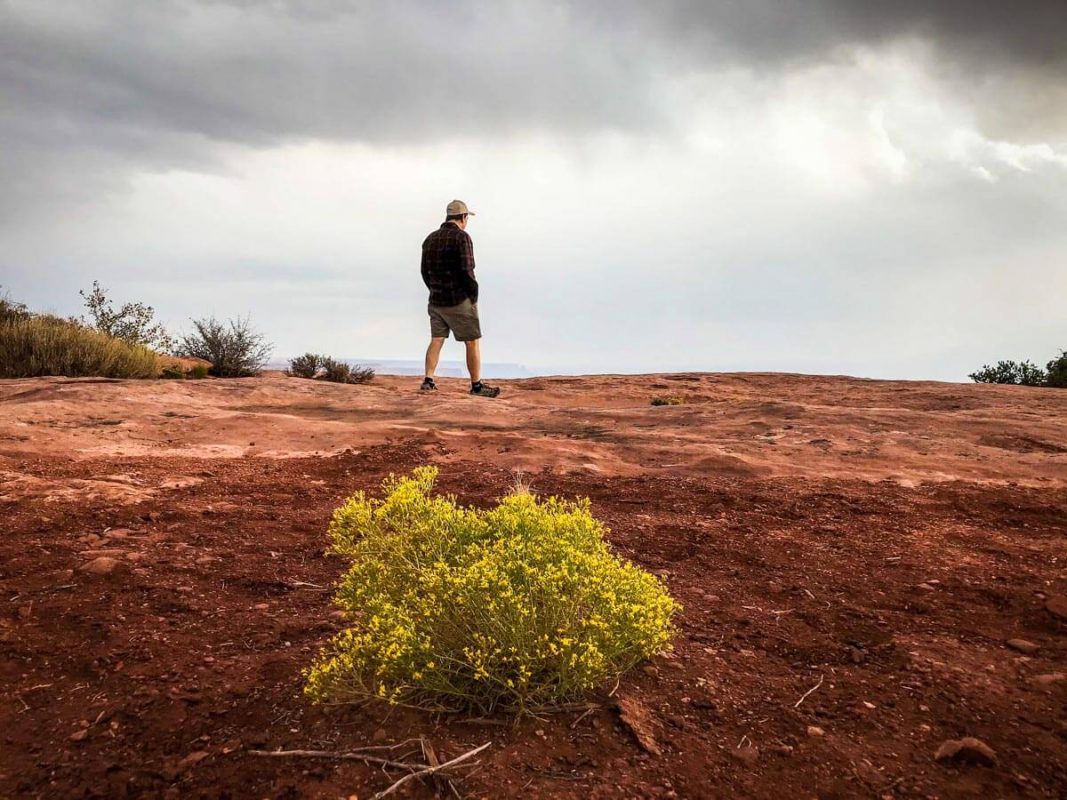 Practice makes perfect, as they say, but how do you practice hiking? The simplest way is just to walk. Every single day. Even if just for 20 minutes. Staying in the habit of walking every day will help keep you loose and prep those calf muscles for the long climbs that get them screaming.
To take your beginner hiking training to the next level, start challenging yourself more: find hills to climb or increase your pace. I find it's best to shoot for about 3 miles per hour when I train. Maintaining that pace on the trail is harder to do, but on daily walks, it will help compensate for some of the added intensity that you'll encounter hiking.
As you progress, you can start to include more intense cardio and endurance training. Luckily, many exercises will work both your cardio and endurance and are easy to do at home. Jogging, biking, and jumping jacks are all exercises that will help build your endurance and cardio.
High Altitude Training for Hikers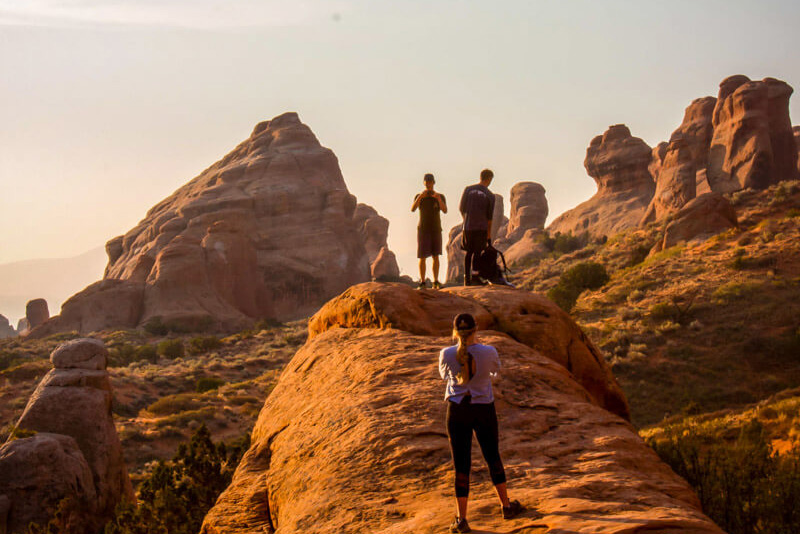 Sometimes, hiking trails will be located at higher elevations. The air is thinner at higher altitudes and there is less oxygen to breathe, meaning energy is expended faster. If you're hiking close to home, the differences in elevation are less drastic and likely won't affect you much. But if you're hiking more than a couple thousand feet higher than where you live, the altitude is something to consider.
Luckily, we can prepare for that too!
There are tons of options for altitude training, running the gamut from increased cardio training to altitude adjusted rooms. Likely, you won't need to use an altitude adjusted room for any beginner hikes you find, but the option exists.
The best ways to prepare for high altitude hikes are simple, easy, and accomplished at home.
Start by carrying a backpack when you walk and increase its weight each day, or try some DIY stair training by stepping on and off a short, sturdy stool and increasing the duration each day.
Add a couple bike rides to your training regimen each week and seek out steeper hills to ride up to help increase your aerobic fitness levels. And of course, the best way to train for beginner hiking at higher altitudes is to hike. As much as possible. Maintaining a faster pace while hiking at lower altitudes can help you prepare for those high altitude burners.
Tip: If you are traveling to a destination where you plan to get into some high altitude hikes (for example, Denver), it's best to give yourself a day or two to acclimate to the altitude before you set out on your first hike. Try going on walks around your new neighborhood and see how the altitude impacts your energy before hitting the trails.
Finding Beginner Hiking Trails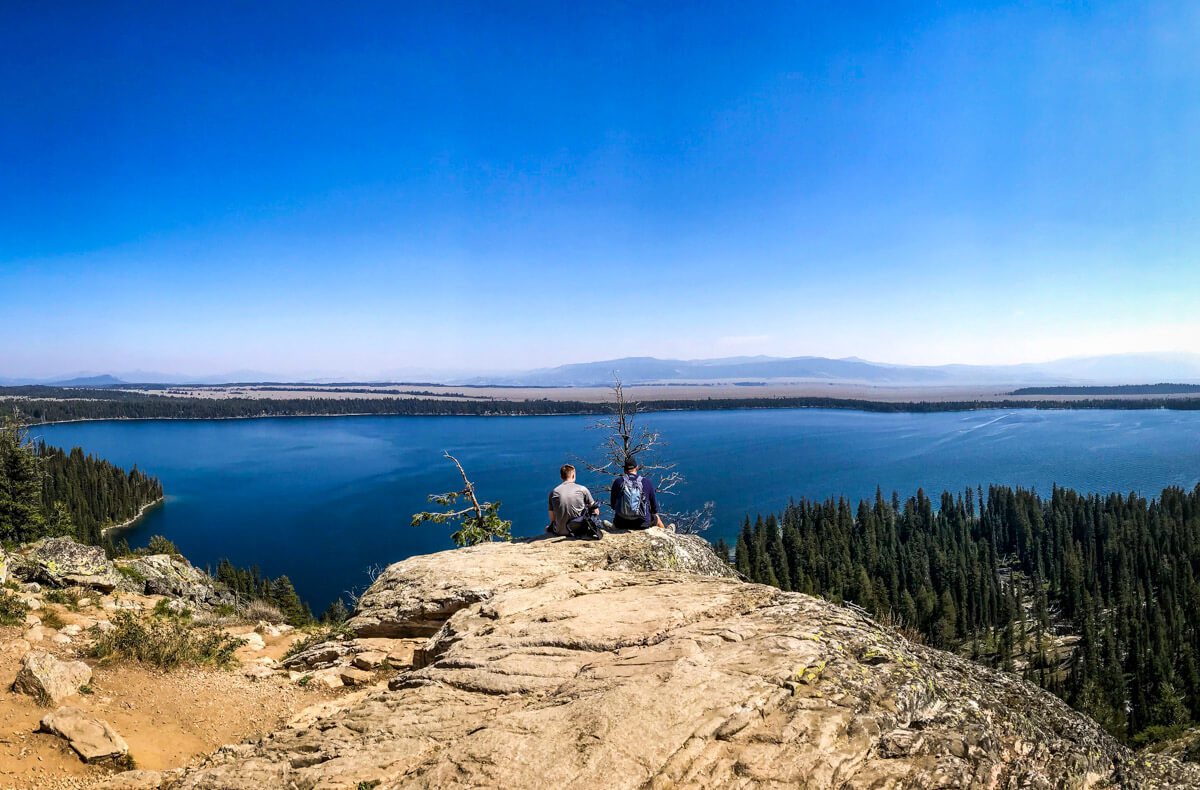 So you've got your gear, you've been training for a couple weeks, and you're ready to take on your first hike. Where do you go?
Luckily, there are tons of amazing, free resources for finding beginner hiking trails. My usual go-to is AllTrails. This smartphone app allows you to search for trails by location or on a map and provides detailed information, a trail map with waypoints marking views, water sources and camp sites. They also have user-submitted reviews that often provide a great snapshot of current trail conditions.
The app also allows you to search by difficulty level and length, which is a great feature for any hiking beginner. An alternative to AllTrails is Gaia, which offers route tracking and trail search, but this app is more aimed towards backcountry hikers who use it's paid features like GPS tracking and detailed, offline map offerings.
Psst! Check out all of our favorite outdoor apps for hiking, camping and road trips.
Another great resource for beginner hiking trails is Google. By searching for beginner hikes in your area or the area you're planning to travel to, you'll likely run into local hiking blogs and guides that include great intele from people who hike in the area every day. This can be a great supplement to the information on AllTrails and a really great resource for virtual trail scouting.
Check out our hiking guides to some of our favorite destinations:
Preparing for that first hike can feel overwhelming or even a little scary. But following some of the beginner hiking tips in this article and making sure you're prepared ahead of time will help make your first hike a success.
Remember, hiking is completely self-determined. Take it at your own pace and don't push past your comfort levels. That part can come later. Get out on that trail and just go for a hike. You won't regret it!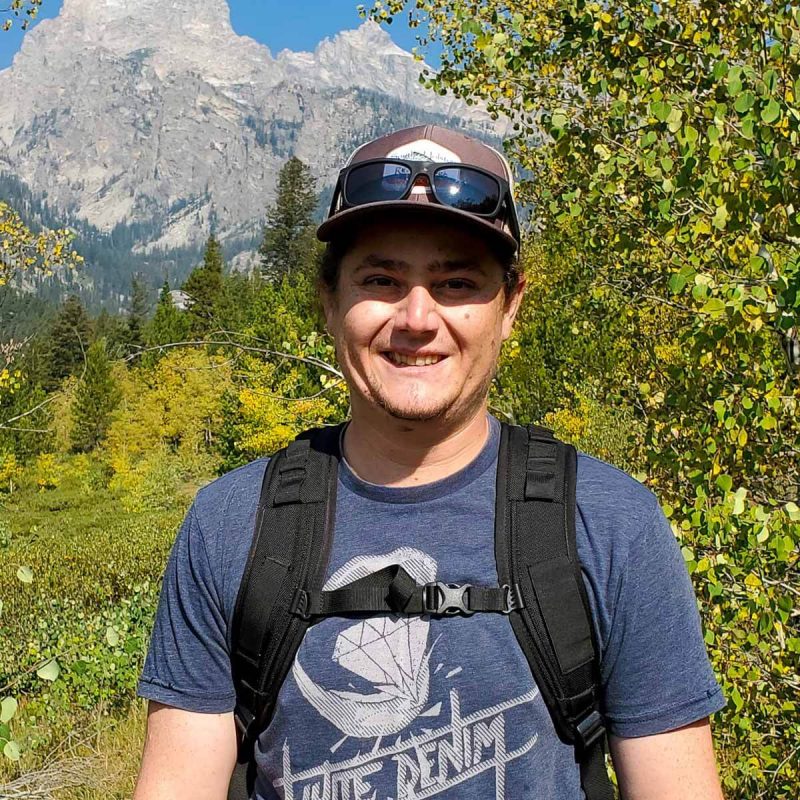 Born into a family of vagabonds and raised on a swampy piece of paradise in the Florida Keys, Parker has always been a little bit "outdoorsy". That passion has translated to a great deal of time exploring the great outdoors: hiking, camping, and now fly fishing his way across this beautiful world, all of which he documents on Parkerbruertravels.com.

You may also like…
Save this article on Pinterest for later!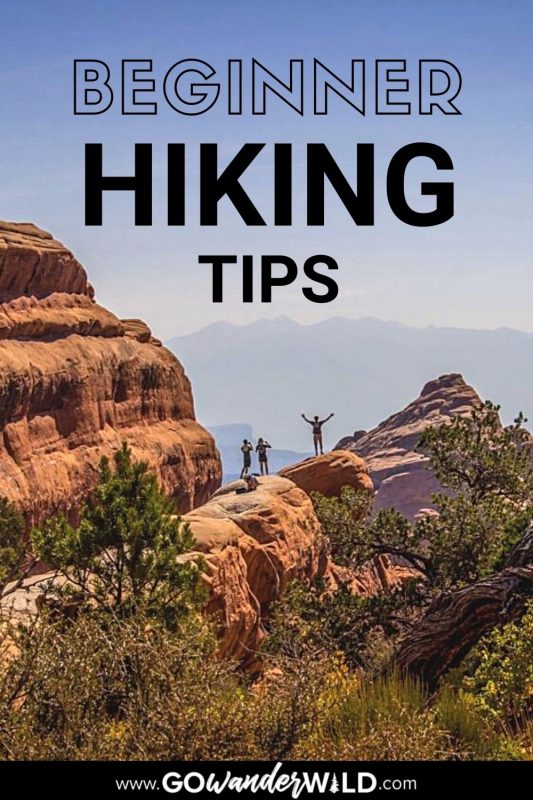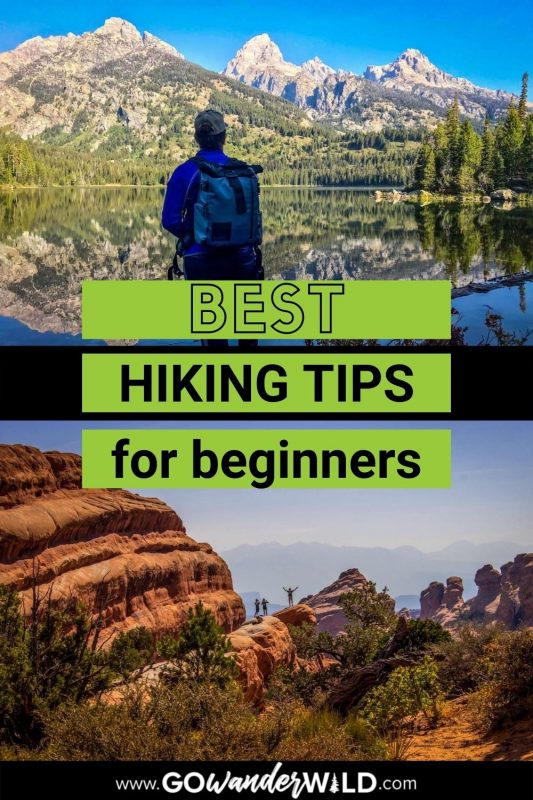 We want to hear from you!
Are you a newbie hiker and still have questions? Drop us a note in the comment section below and we'll do our best to find you the answers you're looking for!