When it comes to effort-to-reward ratio, few backcountry hikes in Grand Teton National Park top Cascade Canyon Trail. With a ferry ride, glacial valley, a waterfall, and wildlife galore, this hike is truly unforgettable! We put this trail guide together to help you plan your outing.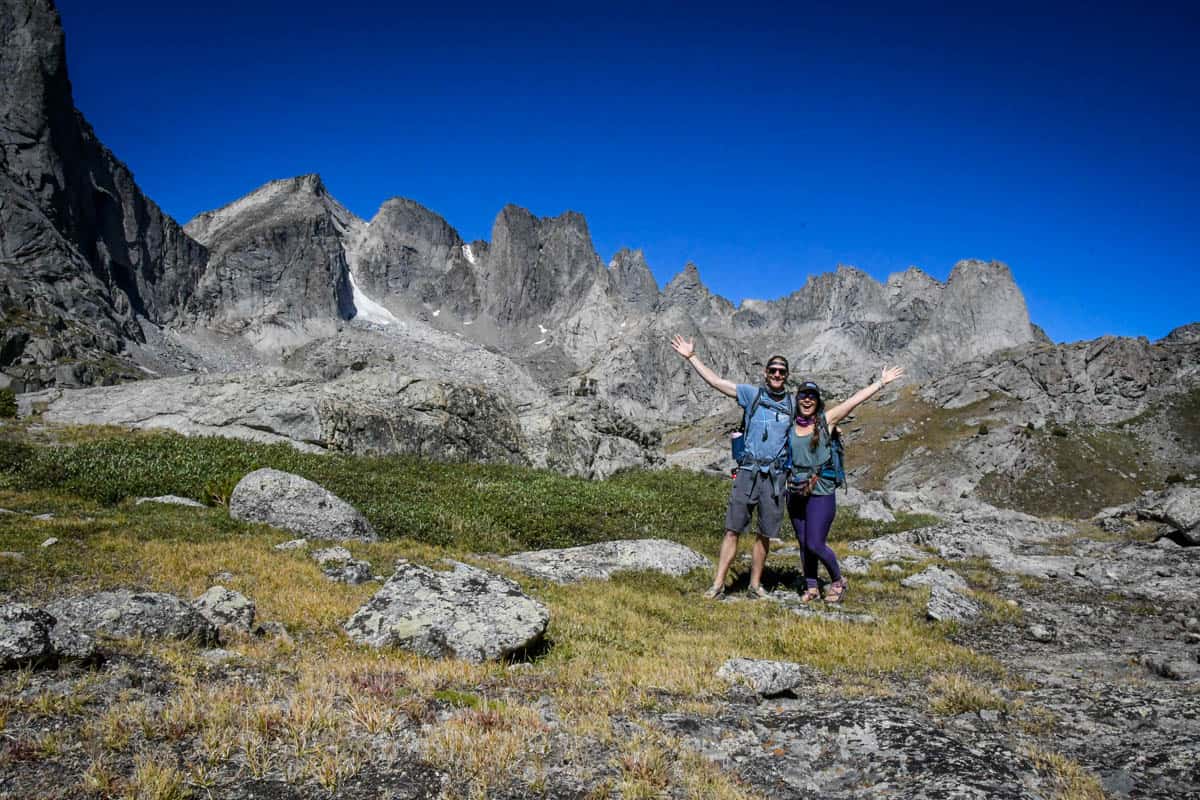 Cascade Canyon Trail is one of the most popular hikes in Grand Teton National Park. On this stunning trail, you'll cross scenic Jenny Lake by ferry (or hike around it), then slowly ascend up glacially-carved Cascade Canyon.
Surrounded by staggering cliffs on both sides and passing a hidden waterfall, this hike takes you right up to some of the Tetons' most prominent peaks.
Best of all, the incline is gradual and you can turn back at any point. This makes it an enjoyable walk rather than an exhausting slog, and an outing suitable for the whole family.
This trail guide covers everything you need to know about this wildly popular hike.
Article Contents
Psst! This is just one of the best hikes in Grand Teton National Park—all of which are sure to impress!


National Park Annual Pass

If you're planning to visit more than one of the US national parks, we'd highly encourage you to look into getting an annual park pass. At $30 per vehicle for the entrance fee, visiting Grand Teton along with most other national parks in the U.S. can get expensive.
For just $80 per year, you can purchase the America the Beautiful park pass. This pass grants you free access to all of the national parks. Plus it also covers your entrance to over 2,000 natural, historical, and recreational sites across the United States.
If you still need convincing, check out our article: America the Beautiful Annual Park Pass: Is it Worthwhile?
Psst! Check out some of our other favorite national parks on the west coast that make great hiking destinations.

Cascade Canyon trail stats
Location: Grand Teton National Park, Wyoming
Distance: 9.1 miles out and back, with longer options
Elevation gain: 1,101 feet
Difficulty rating: Moderate
Timing: 5-6 hours
Pets: Not allowed
Permits: America the Beautiful annual national parks permit
Cascade Canyon trail overview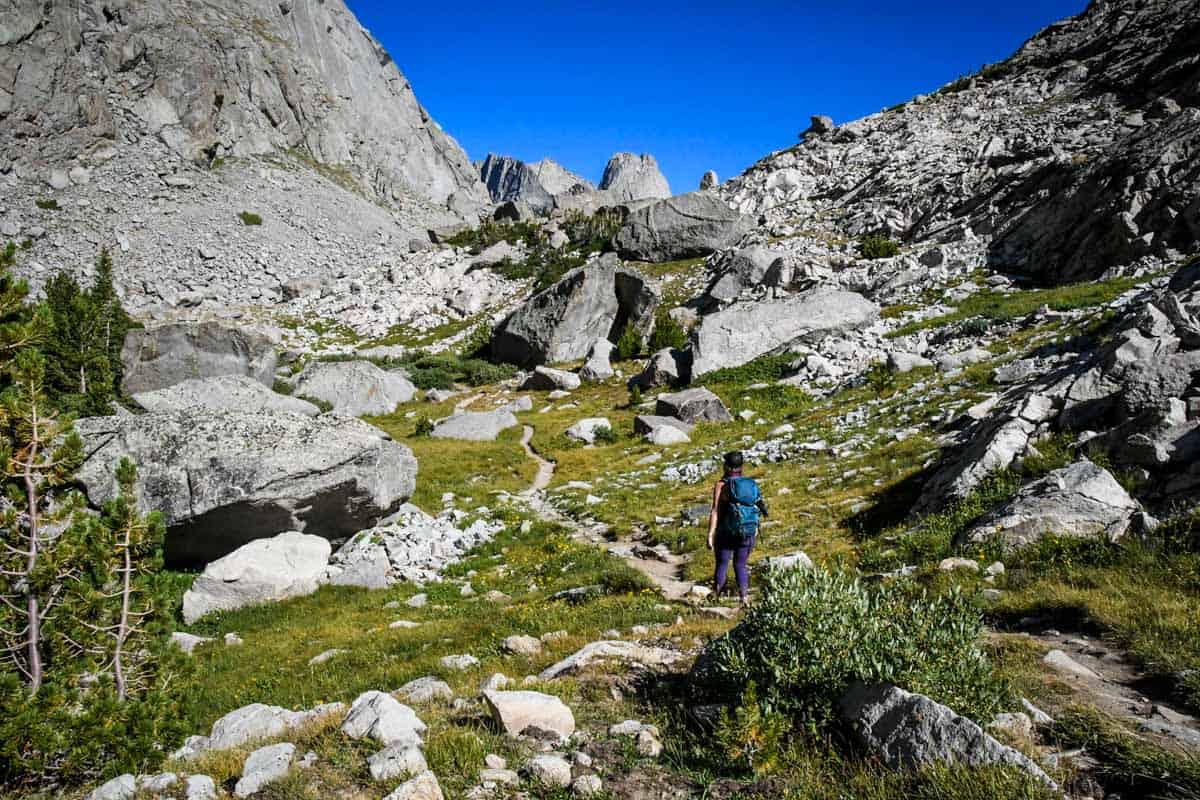 One of the most accessible entry points into Grand Teton's backcountry, the Cascade Canyon Trail can be divided into three unique sections, each with its own appeal.
First, there's the quick trip across Jenny Lake on the ferry. This is both season- and time-dependent, but fortunately, you can hike part of the way around the lake if it's not running, adding about four miles to your total distance (two miles each way).
The ferry ride is a must-do experience in the Tetons on its own, offering a unique vantage point of the gorgeous scenery!
Next comes an easy-going hike through the forest, past the aptly-named Hidden Falls. Look out for signs pointing toward the cascade, as it's easy to miss.
Just past the waterfall is the spectacular Inspiration Point, one of Grand Teton's crown jewels, offering unparalleled views of Jenny Lake.
And finally, the bulk of the trail involves a gentle climb into Cascade Valley. Here, the magic really takes hold — it's hard not to look up in awe at the surrounding peaks.
Savor this trail by taking lots of breaks. Even though it's not difficult or technical, you'll want to allow plenty of time to simply take in your surroundings (and lots of photos!).
Things to know before you go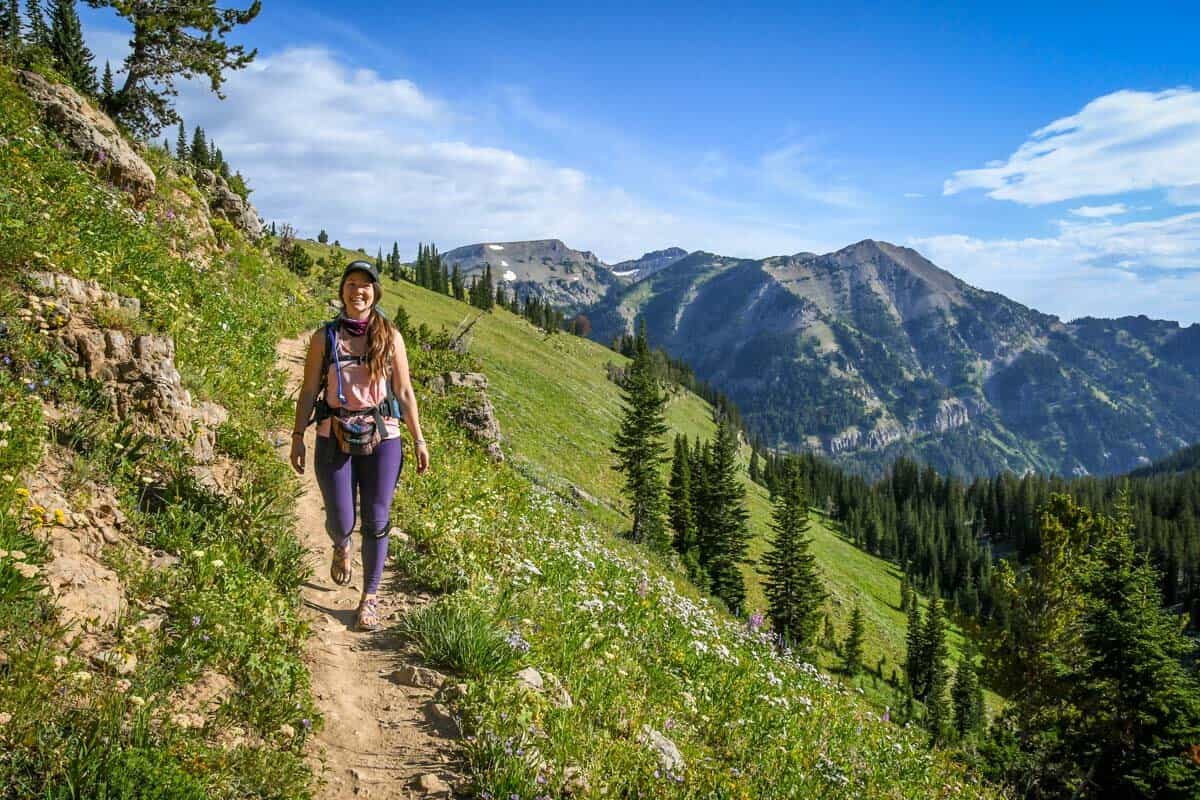 With alternate ways to get across Jenny Lake and a considerable length, it's worth considering a few logistics before tackling the Cascade Canyon Trail.
Best time of year for the Cascade Canyon trail
The Grand Tetons receive an abundance of snow, which limits the hiking season mostly to the summer. Because of that, Cascade Canyon Trail is typically accessible from mid-May or early June until early October, with slight deviations every year.
Snowpack often lingers in the canyon until well into June, but it's usually traversable with regular hiking boots. If you're attempting this trail in the shoulder season, bring hiking poles or snowshoes just in case.
Unsurprisingly, the trail gets extremely crowded in the summer. September is an ideal time to hike Cascade Canyon Trail if you want it mostly to yourself.
With that said, it's a good idea to inquire at the ranger station for the most up-to-date conditions in the early and late season. Winter weather is known to stick around late or arrive early, and the last place you want to be stuck in inclement weather is a deep canyon!
How long does it take to hike the Cascade Canyon trail?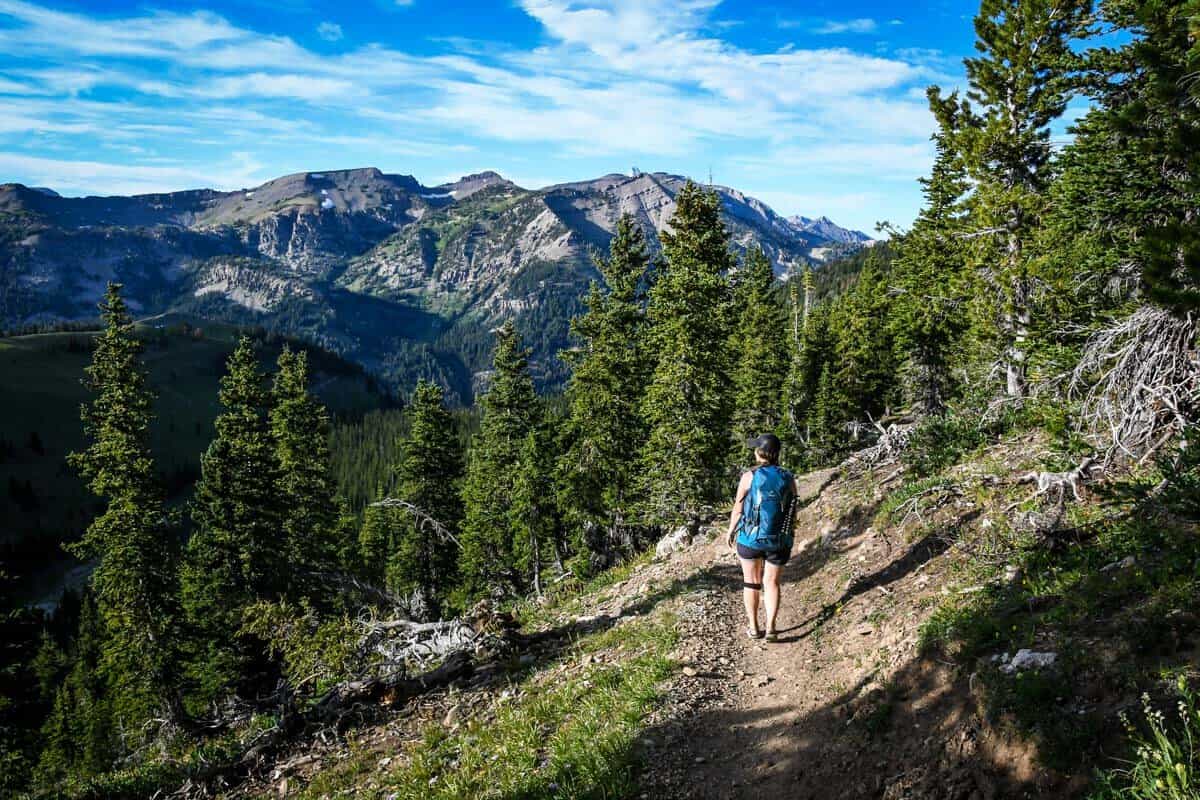 Plan for roughly 5-6 hours if you're taking the Jenny Lake Ferry and your total distance will be closer to 9 miles. Although Cascade Canyon Trail is fairly long, the incline is very gentle and consistent, putting it on the easier end of the spectrum.
The boat ride takes just under 15 minutes each way and departs every 10 minutes, but keep in mind that you may also have to wait awhile during peak summer season.
If you're not taking the ferry, or taking it one direction only, add 1-1.5 hours.
How difficult is the Cascade Canyon trail?
Hiking the Cascade Canyon Trail isn't strenuous, but it does take some time to tackle the distance, whether you're doing 9 or 13 miles.
The average incline is 9%, so don't be surprised to have to catch your breath at some points. Thankfully, there are no extreme ascents to climb, and the ascent is very gradual overall.
We give this trail a firm moderate rating, approachable but with a length that gives you a great workout.
Obtaining a permit for the Cascade Canyon trail
A permit specifically for Cascade Canyon Trail is not required. However, you will need to pay the $35 entrance fee for Grand Teton National Park or have an annual America the Beautiful Pass.
The route
We broke down the route for hiking the Cascade Canyon Trail into parts to give you an idea of what to expect on the trail.
Part 1: Getting to the trailhead
Cascade Canyon Trail officially starts on the far side of Jenny Lake from the parking lot. You'll first need to get to the trailhead, whether by taking the ferry across or hiking about two (easy!) miles around the lake.
The ferry ride is 12 minutes and very enjoyable, thanks to the stunning scenery. Advance reservations are not accepted, as there are plenty of boats throughout the day.
From June through early September, the ferry runs every 10-15 minutes from 7:00 am to 7:00 pm. In the shoulder season, most of May and September, it operates from 10:00 am to 4:00 pm. Adult fares are $12 one-way and $20 round-trip.
Part 2: Points of interest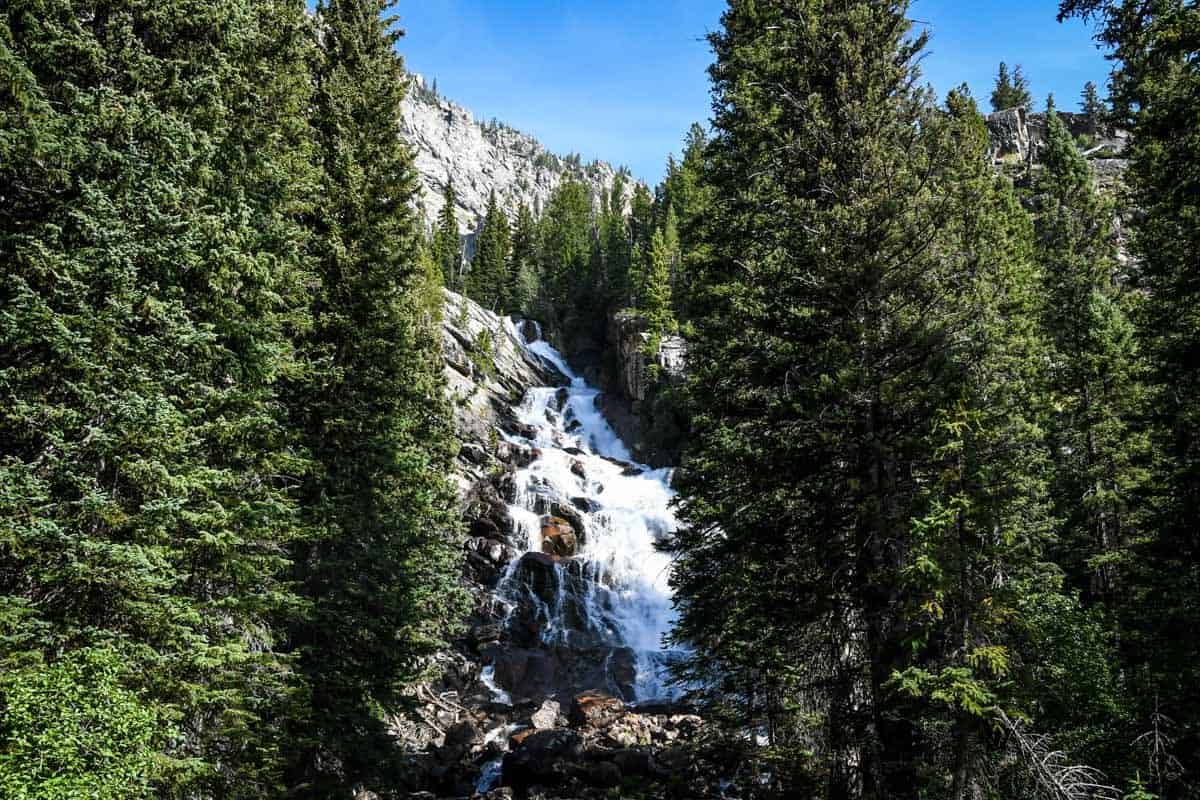 Once at the Cascade Canyon trailhead, the hike kicks off with a leisurely stroll through a shaded forest, alongside the relaxing rushing waters of Cascade Creek.
Just over a half-mile in, don't miss the turnoff to thundering Hidden Falls on your left. It's well worth the quick detour to marvel at this tiered 100-foot waterfall!
After viewing Hidden Falls, retrace your steps to the main trail and continue on about 0.4 miles uphill to Inspiration Point (1.1 miles from the trailhead), one of the highlights of this entire hike.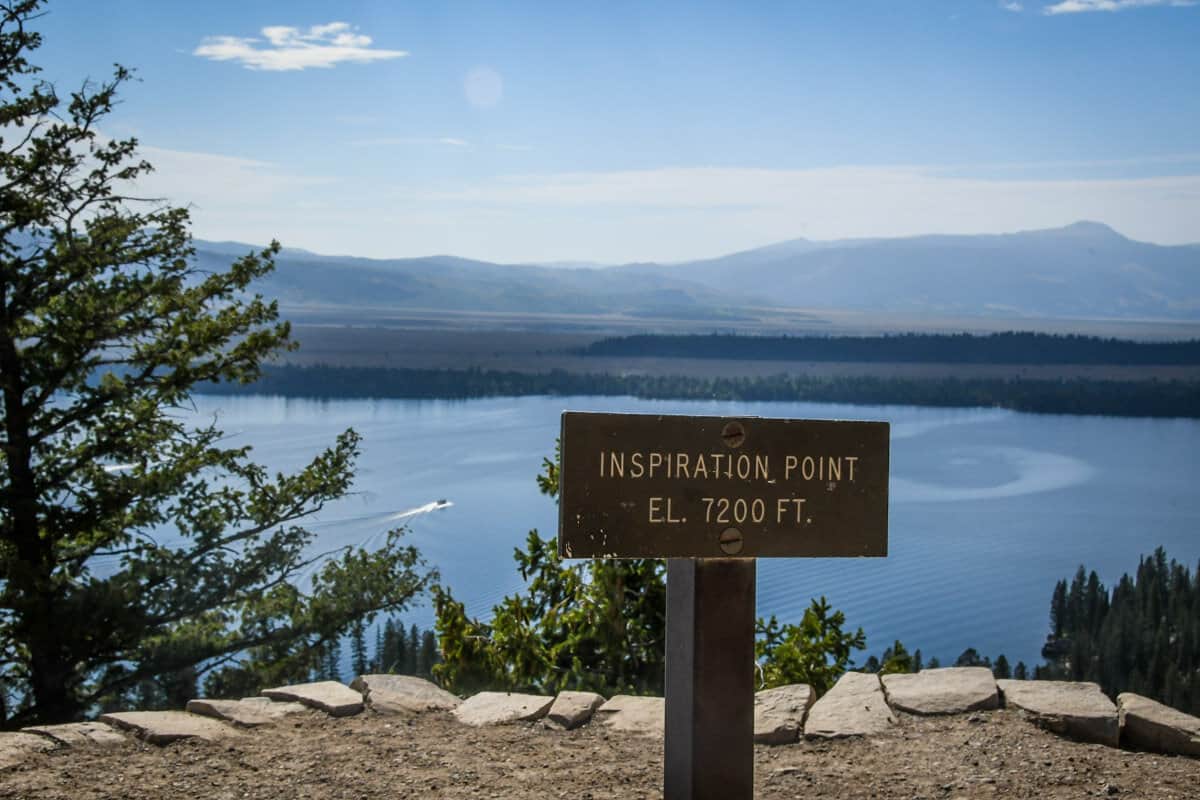 This short but steep climb is also one of the only "difficult" stretches of the trail, with stone steps and exposed ledges.
Stop here to enjoy the expansive panorama of the snow-capped Cathedral Group perfectly framing Jenny Lake. You'll also have a birds-eye view of Jackson Hole and the Gros Ventre Mountains.
Understandably, many people choose to turn around here — Inspiration Point is a worthwhile destination in its own right, and this is one of the best views of the hike!
Part 3: Cascade Canyon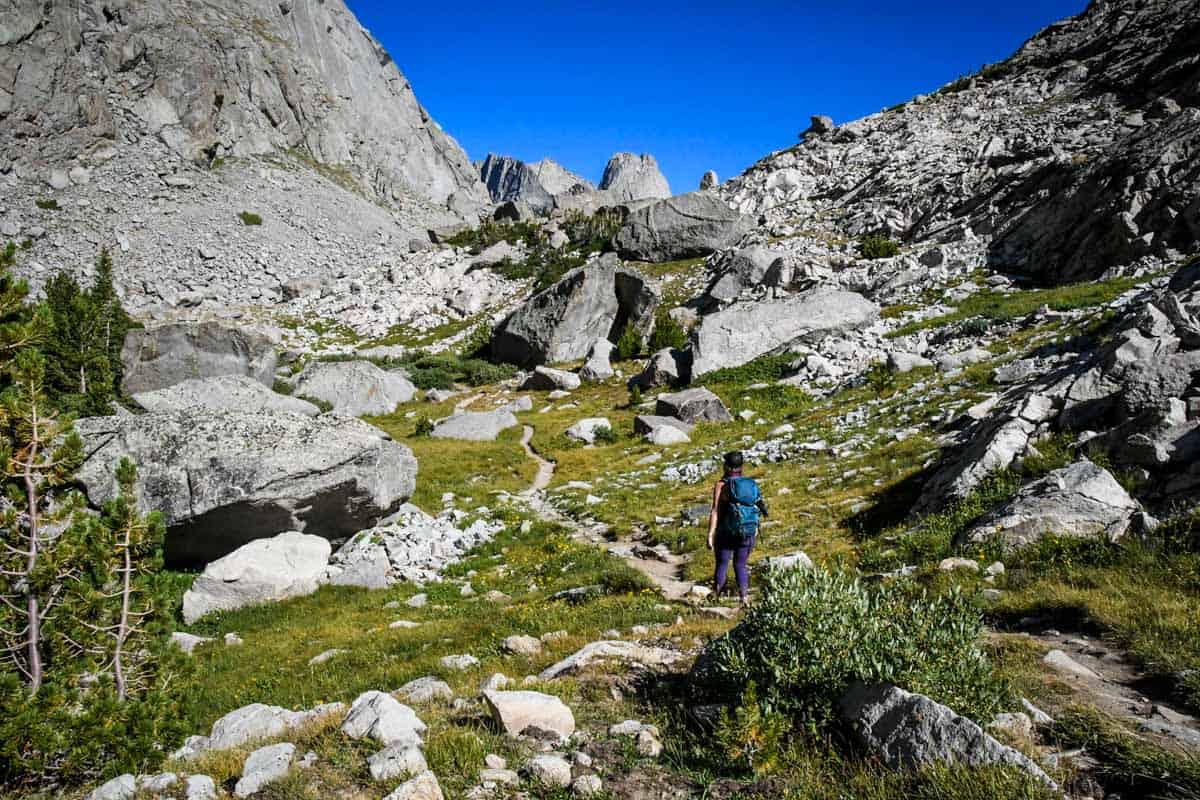 Beyond Inspiration Point, the gradual climb up through Cascade Canyon begins. The trail gently weaves through abundant berry patches in this section before entering the mouth of the canyon, so make lots of noise to avoid startling any bears or other resident wildlife.
A couple of miles in, you'll approach a glorious view of Mount Owen, the second-tallest peak in the Teton range, standing at 12,933 feet. This area also has a few boulder fields, where you may need to traverse rocks on the trail.
Past this point, the rugged glacial valley starts to really come into full view, with imposing granite walls soaring high above. A small collection of ponds nearby is the perfect setting for a snack or photo shoot.
Part 4: Cascade Forks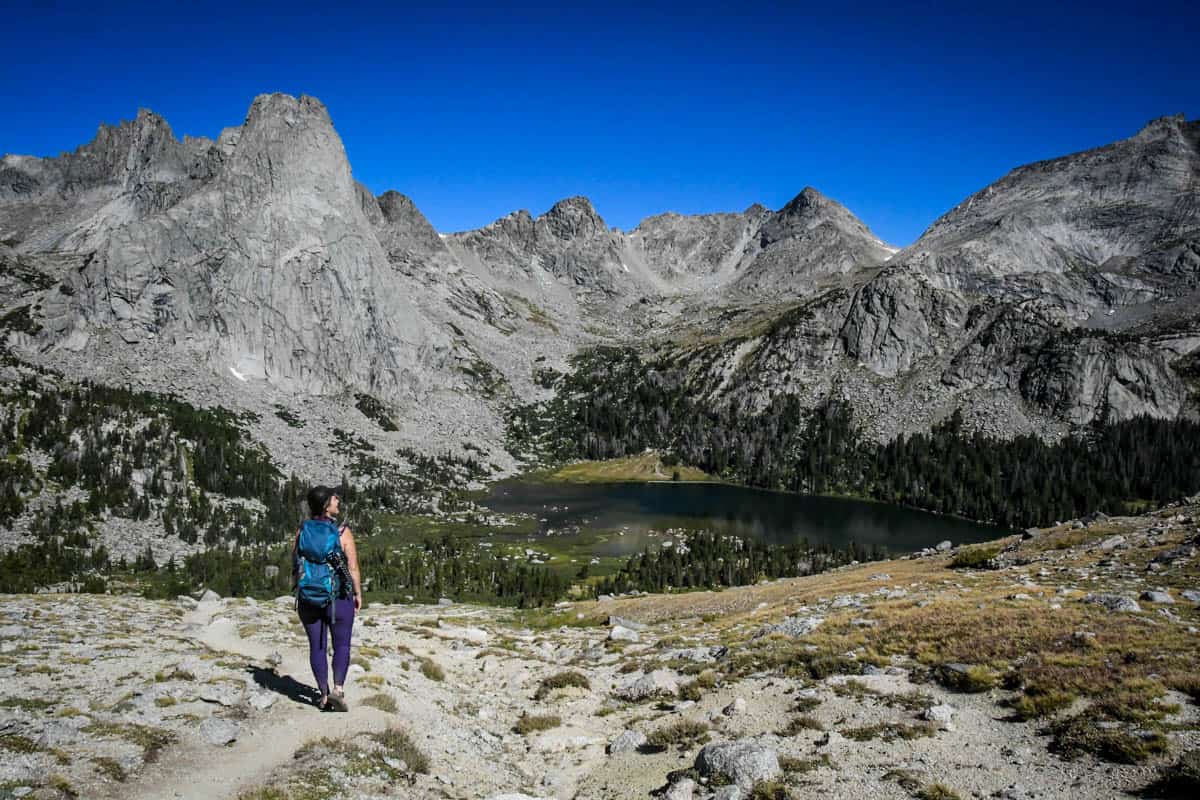 The trail ends approximately four miles after Inspiration Point at Cascade Forks. Although the views are outstanding the entire way and you can turn back anywhere, it's worth going to the end, as some of the tallest peaks in the Teton range unfold in a single panorama all at once.
Note that snow and mud are common in the canyon in the last couple of miles, especially early in the season.
Return the same way you hiked in, unless you're up for more of a challenge or even a backpacking trip. Lake Solitude, Alaska Basin, and Hurricane Pass are also accessible beyond the forks.
Tips for hiking the Cascade Canyon trail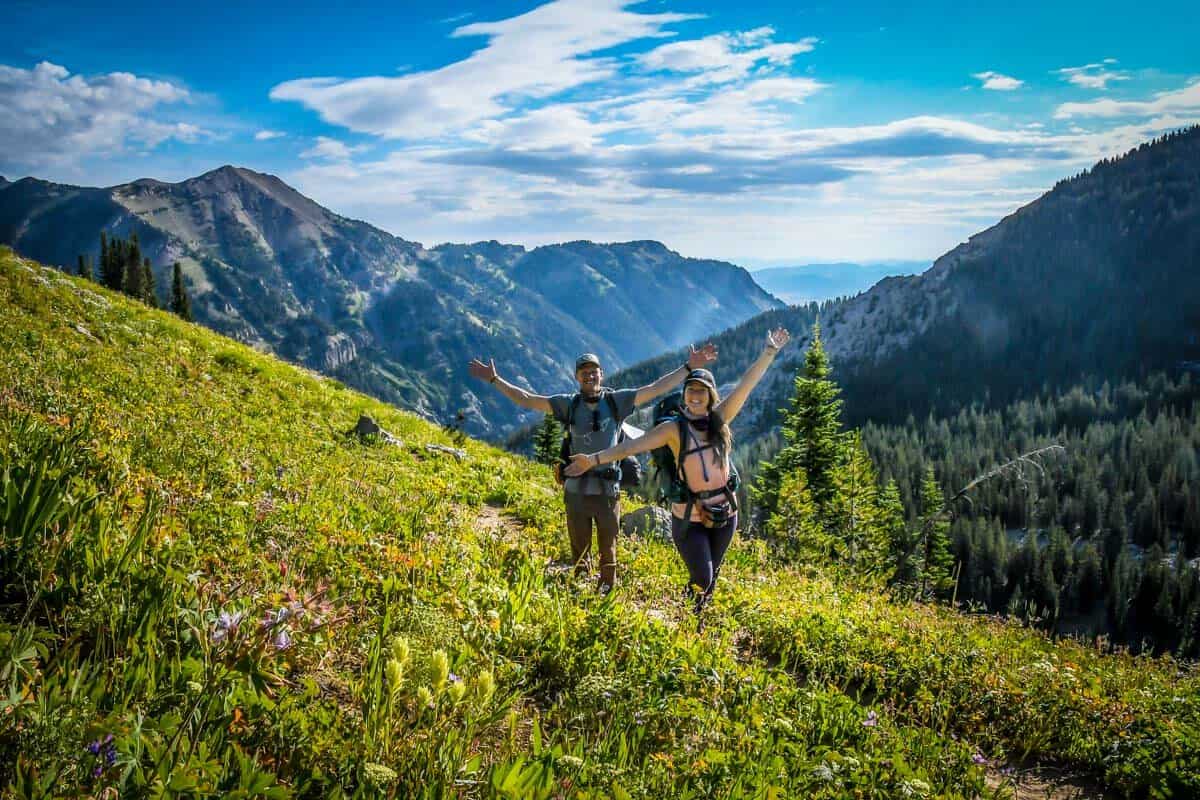 Parking at Jenny Lake fills up EARLY. You'll definitely want to plan ahead and bring plenty of patience, especially if you're visiting in the peak summer season.
Continue past Inspiration Point. MANY (perhaps most!) hikers turn around here, so crowds thin out considerably on the rest of the trail.
Be "bear aware." Bring bear spray (and familiarize yourself with how to use it!) and make plenty of noise on the trail, as bear and moose sightings are common.
Bring trekking poles and crampons. There's often snow, slush, and mud on the trail well into June or even July. Also, wear waterproof hiking shoes.
Pack a rain jacket. Weather changes in a matter of minutes inside the canyon.
Take the ferry one-way. The ferry typically has a very long wait in the morning and at sunset, but not at off-peak hours. Consider adding 2 miles to your hike with a one-way ride. The hike along the lake is beautiful!
Where to camp on the Cascade Canyon trail
Jenny Lake Campground is a 61-site campground on the eastern shore of the lake. It's also a bit closer to the trailhead than the parking lot, just a 1.5-mile walk.
This is an especially ideal site for catching a stunning sunset or sunrise at Inspiration Point. However, you'll need to reserve a campsite well in advance.
If Jenny Lake Campground is full and others nearby are reserved, look for a place in the surrounding Bridger-Teton National Forest. Curtis Canyon Campground, south on US 191, is a fantastic first-come, first-served option, but there are also countless others.
What to pack for hiking the Cascade Canyon trail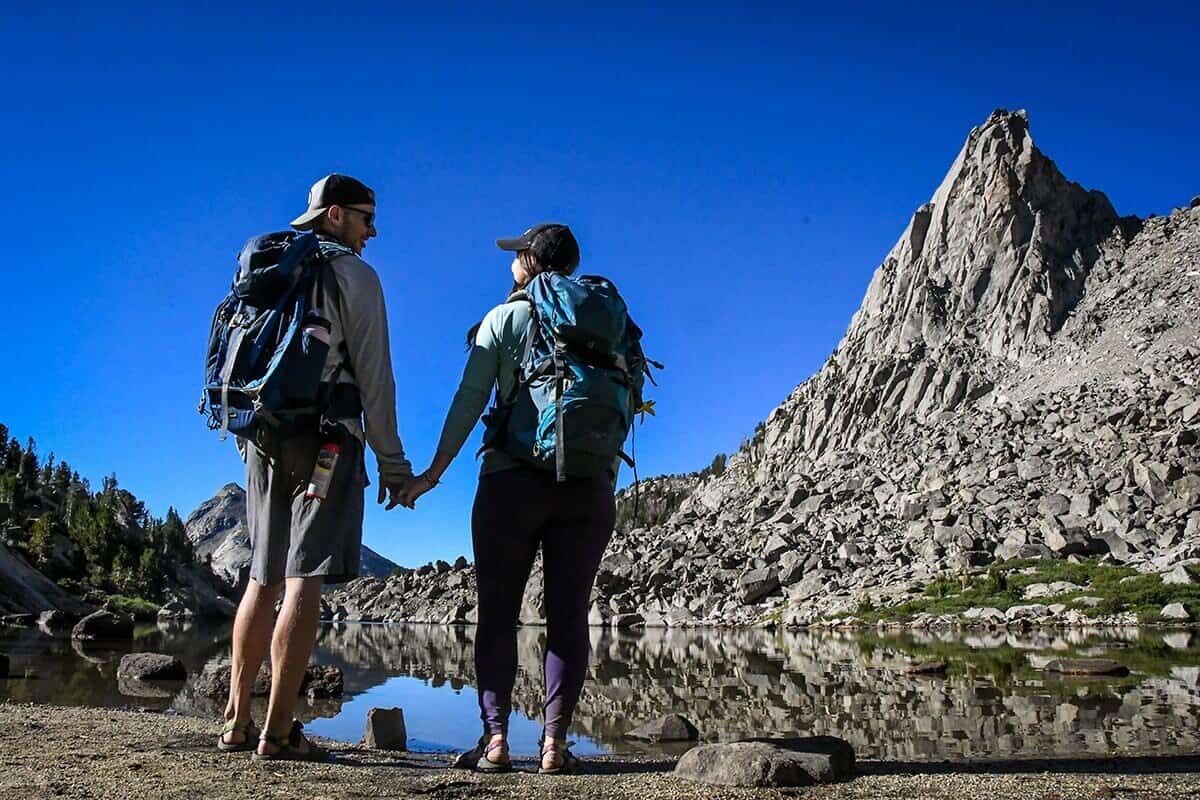 Navigation: we recommend using Alltrails+ to download the offline trail map
Water bottles and/or bladder for your Camelbak
Way to purify your water (we love our Grayl water bottles, and before them we always brought along our Steripen)
Lightweight tent: find out the best 2-person tents for camping and backpacking
Sleeping bag
Sleeping pad
Dry bag (we always carry one with us for our valuables in case of rain)
Bug repellant
Sun protection: sunscreen, hat, sun glasses
Camera/tripod (this one's our favorite for hiking)
Lots of layers (here is a great resource if you're wondering what to wear hiking)
Rain jacket
Comfortable hiking boots or shoes
Hiking poles (optional)
Battery pack (if you are relying on your phone)
Bear spray (just in case)
Bear canister (to properly store your food)
Multi-tool
Toilet kit: toilet paper, small shovel, bag for packing out TP, hand sanitizer
Bag for your trash
Backpacking meals (we like making our own backpacking food with dehydrated ingredients, but you can pick up a decent variety at most outdoor stores)
Coffee (find out how to make the best camping coffee!) or tea
Camp stove/fuel (we love our Jetboil!)
Mess kit
Biodegradable soap and towel
Plenty of snacks: check out our favorite hiking snacks here!
Be sure to grab our ultimate hiking packing list includes our must-have gear for any hiking trail!


You may also like…
Save this article on Pinterest for later!
We want to hear from you!
Comment below if you have questions about hiking the Cascade Canyon Trail at Grant Teton National Park in Wyoming and we'll do our best to get back to you!