Just a short drive from Portland, Silver Falls State Park is an amazing escape into nature. Hiking routes like the Trail of Ten Falls take you past stunning vistas of some of the state's most beautiful waterfalls. We've put together a quick guide on how you can make sure you have a fantastic time at Silver Falls, including some information on what trails there might be best for you.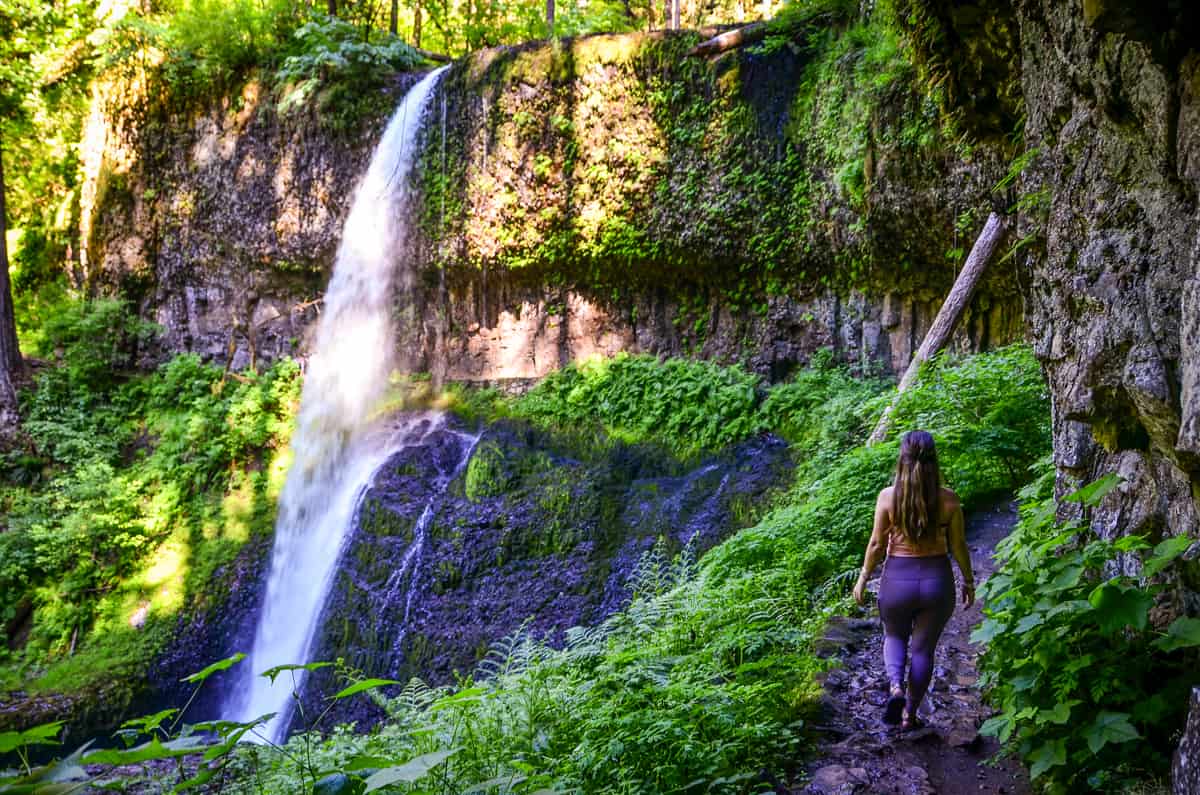 Written by guest author: Chris Meabe
As one of Oregon's most popular hiking locations, Silver Falls State Park has a lot to offer everyone, from experienced campers to families looking for a day hike. A little more than an hour from Portland, Silver Falls offers over 9,000 acres of pristine wilderness with well-maintained trails, dozens of campsites and of course some of the most beautiful waterfalls in all of Oregon.
To make the most of this fantastic area, you should keep in mind a few things before your trip:
Things to know before you go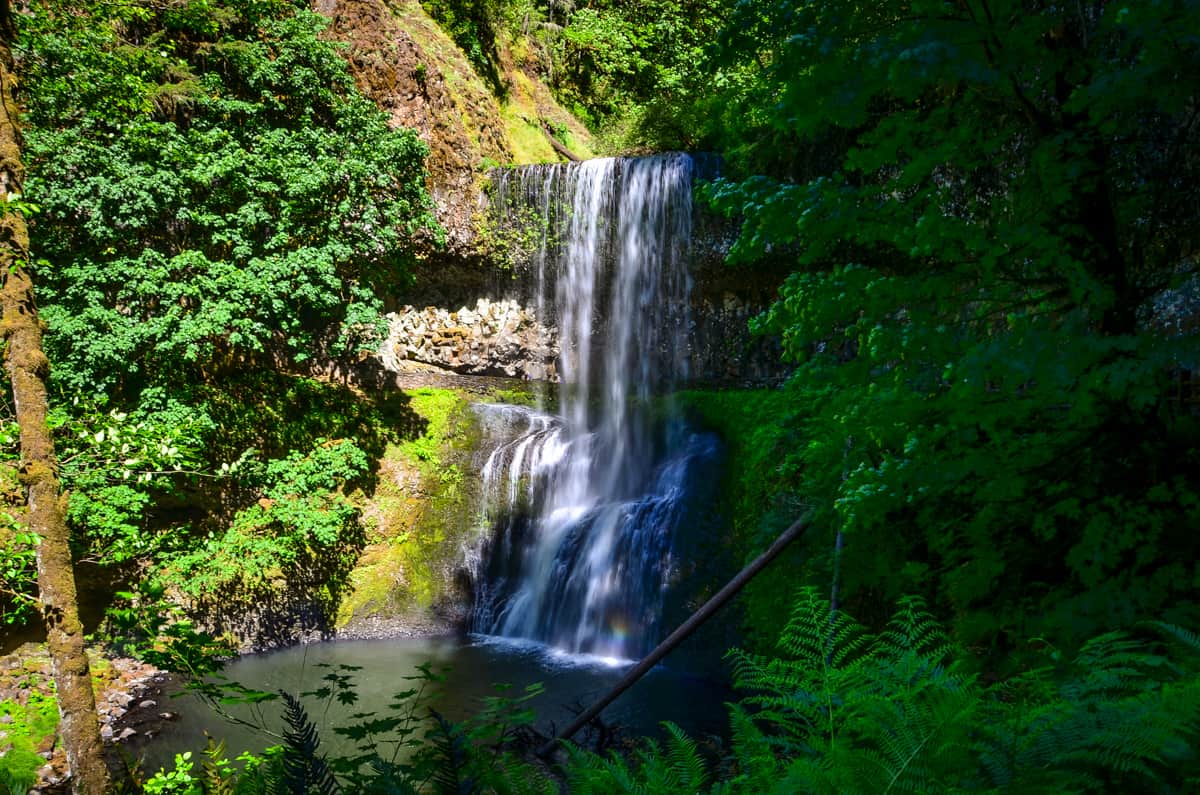 Parking: The main parking area is a spacious lot at the South Falls Day-use Area. There is also parking near the 214 Trailhead and South Viewpoint at the far south end of the park and the North Falls and North Canyon Day-use Area at the other end.
Parking fee: It costs $5 for a day-use parking pass at Silver Falls. If you plan on going to a lot of parks, it might also be worth it to get yourself the $30, 12-month parking pass for all Oregon State Parks.
Restrooms: There are restrooms in the park's two main parking lots, and there are also restrooms at the designated campgrounds and the lodge.
Crowds: Silver Falls is one of Oregon's most popular state parks, and it is often crowded on weekends when there is good weather.
Family-friendly: Silver Falls is very family-friendly, with trails appropriate for all ages and abilities.
Dogs: Leashed dogs are allowed on the Rim Trail, but nowhere else in the park.
Camping: There is one main Silver Falls State Park campground area, with room for 45 tents. There are also cabins and group campsites available for larger groups. Dispersed camping is not allowed.
Cell signal: Depending on your carrier, you may be able to find spotty service, but don't bet on it. Download maps from AllTrails and Google Maps ahead of time just to be safe!
Silver Falls State Park Hikes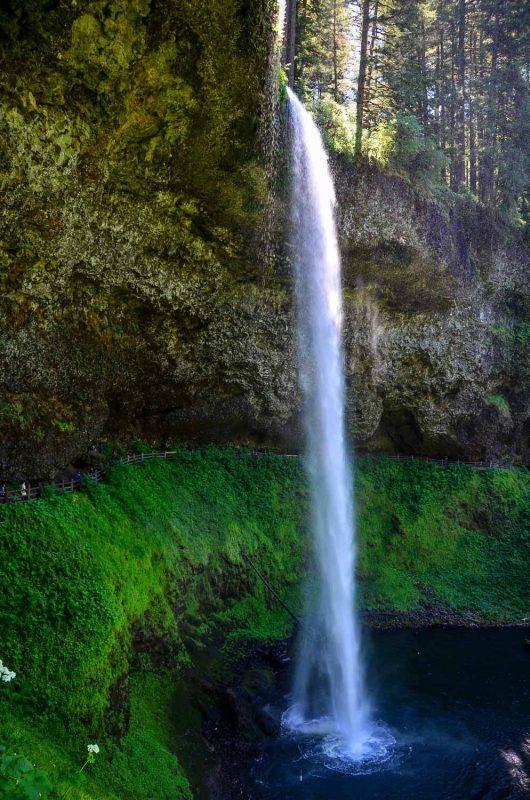 When you're thinking about what trail to take in Silver Falls, you should think about the difficulty level you're looking for, and the amount of time you're looking to spend there. There are trails available for hikers of every ability, so you just have to know what you and your group need.
I've highlighted three of my favorite trails in Silver Falls State Park to give you some ideas for where to start, depending on your level of experience.
Of course, these are just a few of my recommended hikes in Silver Falls State Park. The park has dozens of other trails available, including much longer ones for the more adventurous. You can check out all the options available to you on this map here.
Psst! Looking for even more adventure? Check out our list of the best hot springs in Oregon and where to find them.
The Trail of Ten Falls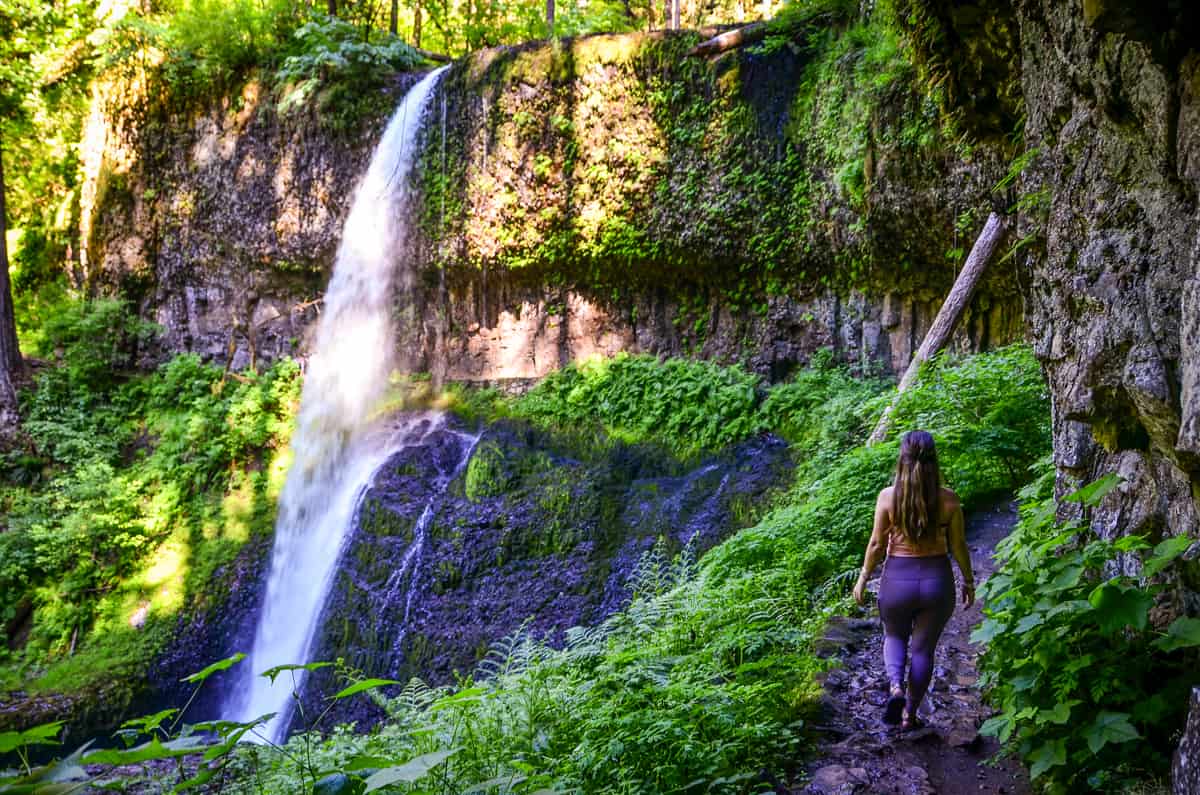 Distance: 7.2 miles
Elevation Gain: 800 feet
Difficulty Rating: Moderate
Who is this hike for? Hikers of all levels who have time to explore this longer trail
The Trail of Ten Falls is considered one of the best hikes in all of Oregon and the best way to see everything Silver Falls State Park has to offer. This 7.2-mile loop—you guessed it—brings you past ten beautiful waterfalls.
You start on the Maple Ridge Loop, passing behind the South Falls and hiking on until you reach the Lower South Falls. There, the Maple Ridge Loop bends back towards the South Day Use Area where you started. To continue the Trail of Ten falls, take a left at the fork and hike downhill heading East.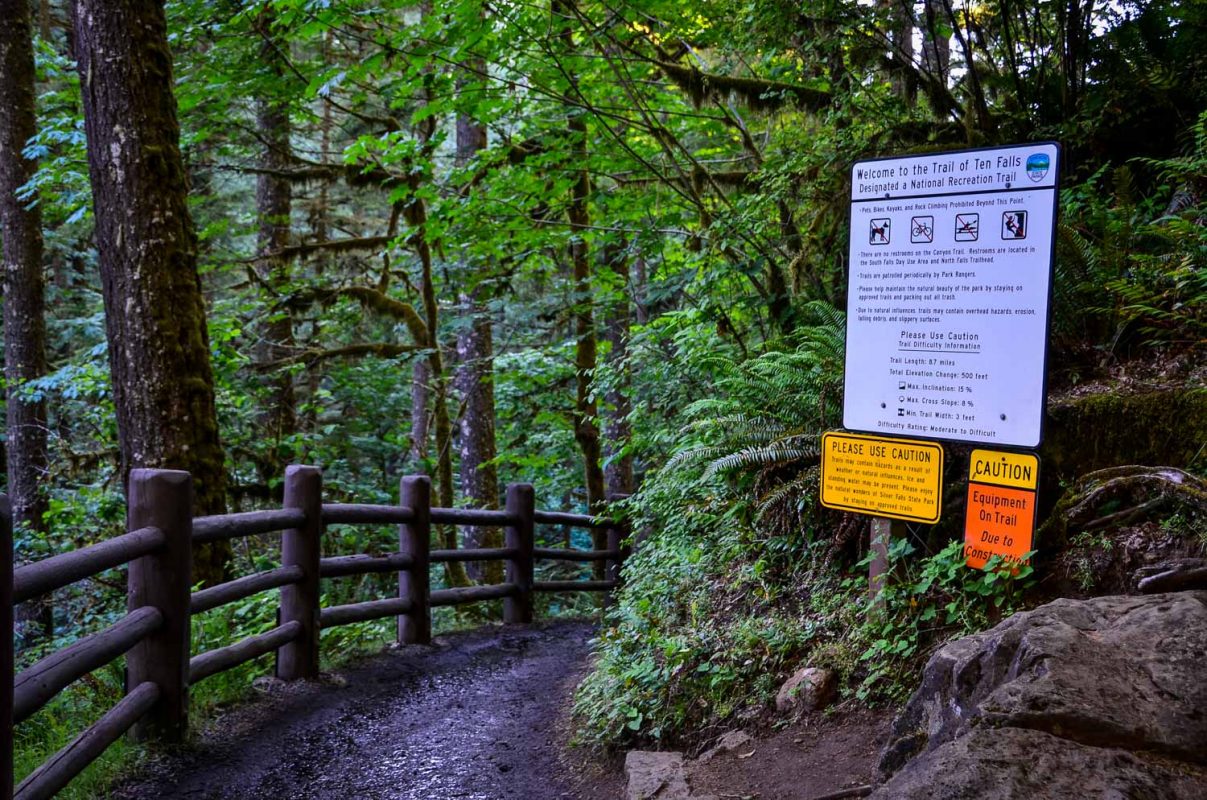 This left turn puts you on the Canyon Trail, which doesn't usually have the dense crowds common to the Maple Ridge Loop. This part of the trail takes you past four waterfalls that are each amazing, but for me, the Lower North Falls is the highlight of the entire hike.
By now, you will have ascended most of the hike's 800 feet of elevation gain, so the Lower North Falls is the perfect place to take a break, eat some lunch, and just enjoy the pristine wilderness around you.
If you continue down the Trail of Ten Falls, you'll be rewarded with a spectacular view of the North Falls. As with the South Falls, you can pass behind the North Falls for a unique experience looking at the waterfall from every angle. Just make sure to wear waterproof, close-toed shoes!
The Trail of Ten Falls takes you back to the South Day Use Area past the Winter Falls and through some gorgeous old-growth forest. The hike will likely take most of your day, but it's one of the fastest ways to see ten impressive waterfalls. If you have the time and stamina, I highly recommend this route.
Alternative Route: A little bit past the Middle North Falls, you have the opportunity to turn back early. If you take a right turn across the bridge here, you won't complete the entire Trail of Ten Falls. This route does let you see seven of the ten waterfalls and cuts out a little more than two miles of the hike, so if you're worried about your group's stamina, it's good to keep this option in mind.
Maple Ridge Loop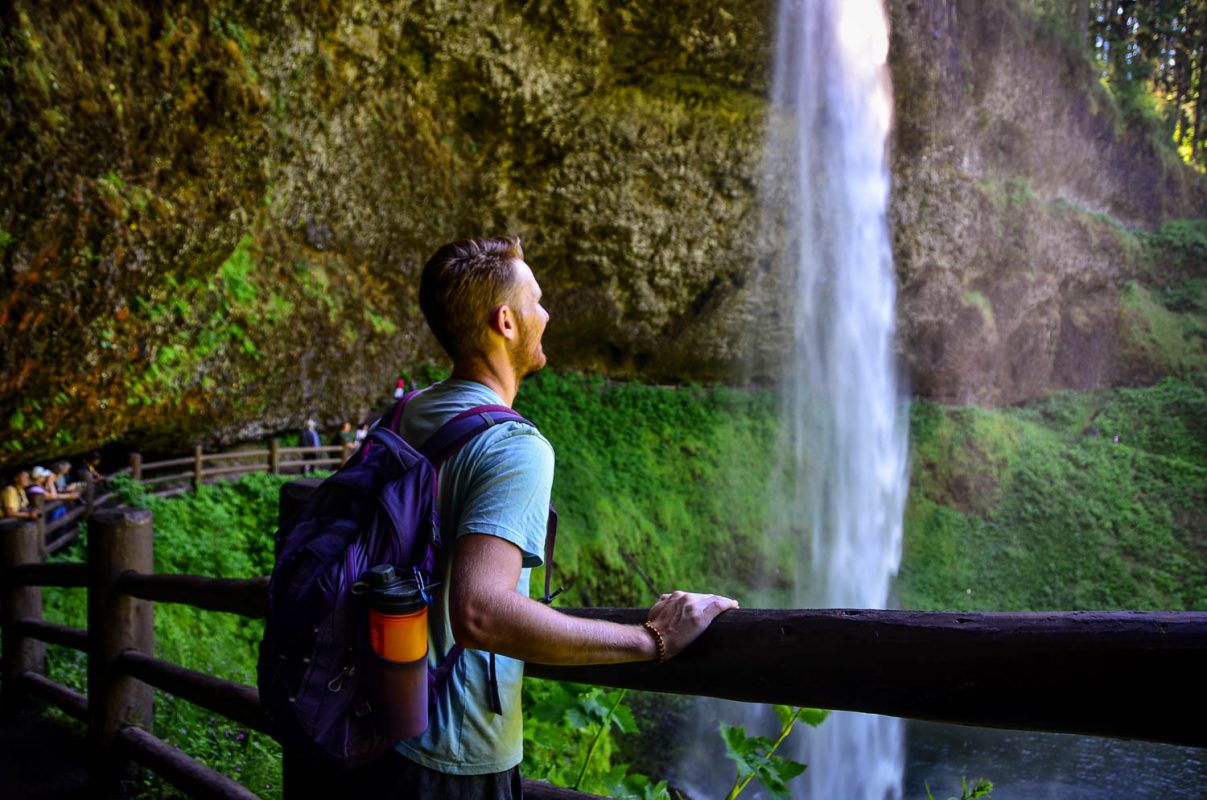 Distance: 2.6 miles
Elevation Gain: 370 feet
Difficulty Rating: Easy
Who is this hike for? Families and hikers of all abilities
The Maple Ridge Loop is a quick, easy way to see a couple of the most beautiful waterfalls in the entire park. Just a few steps from the South Day Use Area parking lot, you can get a view of the South Falls. This trail takes you down a steep descent into a cave behind the waterfalls, which many people consider the highlight of the entire park. If you want, you can cross a bridge to return directly from there for a fast, one-mile hike.
Otherwise, you can continue a short way down the trail to see the Lower South Falls and make a 2.6-mile hike. This longer loop does have some slippery stairs near the Lower South Falls, so you should make sure that everyone holds onto the railing and watches their step.
This may be the shortest hike available, but it also brings you to some gorgeous natural areas and won't be too much of a challenge, even for families with very young children. Depending on the speed your group goes, this should only take an hour or two to complete, making it a perfect, quick day hike.
Rim Trail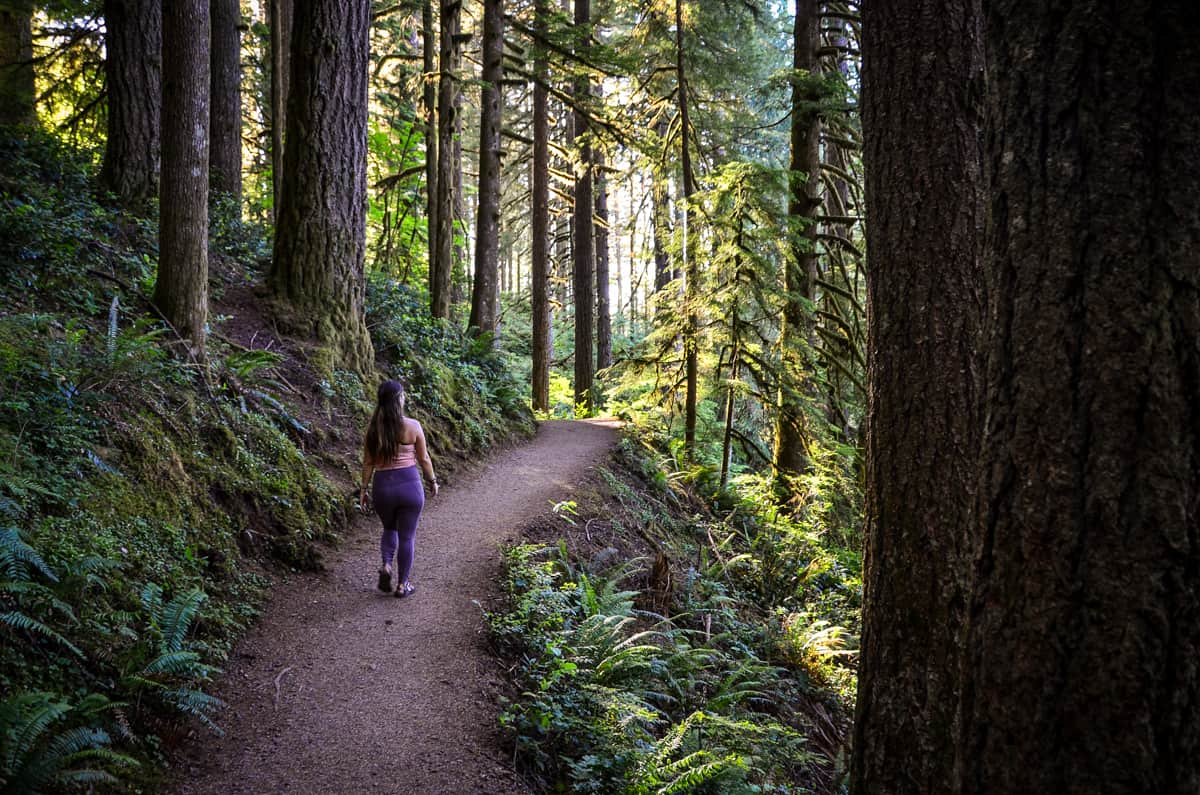 Distance: 5.3 miles
Elevation Gain: Approx. 400
Difficulty Rating: Easy/Moderate
Who is this hike for? Less experienced hikers, hikers with dogs
If you're willing to spend a couple more hours at Silver Falls, the Rim Trail is a great way to get out of the most densely packed trails and give your dog some good exercise at the same time.
The course runs for about 2.5 miles from the South Day Use Area to the Upper North Falls, which means you can choose to start at either end of the park and for a five-mile journey out and back.
If you think five miles might take too long or wear your dog out, you can choose to turn around at any point along the trail. The Winter Falls marks a good midway point to check in on how you and your pup are feeling.

Camping at Silver Falls State Park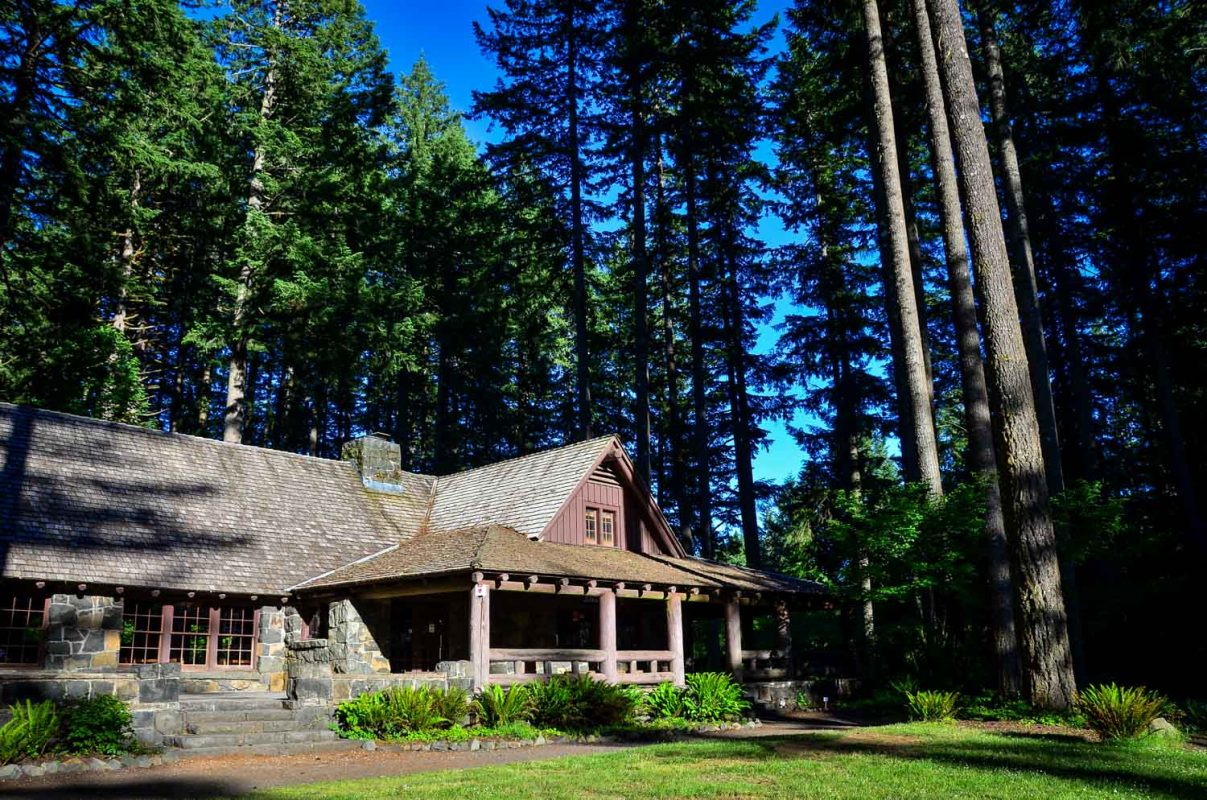 If you plan on camping at Silver Falls State Park, it's important to know what your options are. For individuals and small groups looking to sleep in tents, the main Silver Falls campground will be your best option. The campground has 45 sites available for tent camping.
The campground does have a bathroom and shower area, but these fill up quickly during the park's busiest times. The park does not allow dispersed camping, so make sure to reserve your space ahead of time!
Just a short way from the main campground, Silver Falls State Park's horse camps are an excellent option for those looking to get outdoors with their horses. There are six campsites, which can each fit up to eight people and vehicles up to 60 feet in length.
Psst! Get some camping meal inspiration with these one pot camping meals to easily prepare on your next camping adventure.
For those looking for more spacious or comfortable lodging, you should check out the cabins at Silver Falls State Park. Especially during Oregon's more rainy months, you might find they offer some much-needed shelter while still allowing you to enjoy the outdoors.
The 14 cabins share shower and bathroom buildings, but with up to 6 people per cabin, these can fill up quickly. The South Falls Lodge is not currently operating, but it'll be a great choice when it's open again!
Insider Tip: Cabin #3 is closest to the showers!
How to get to Silver Falls State Park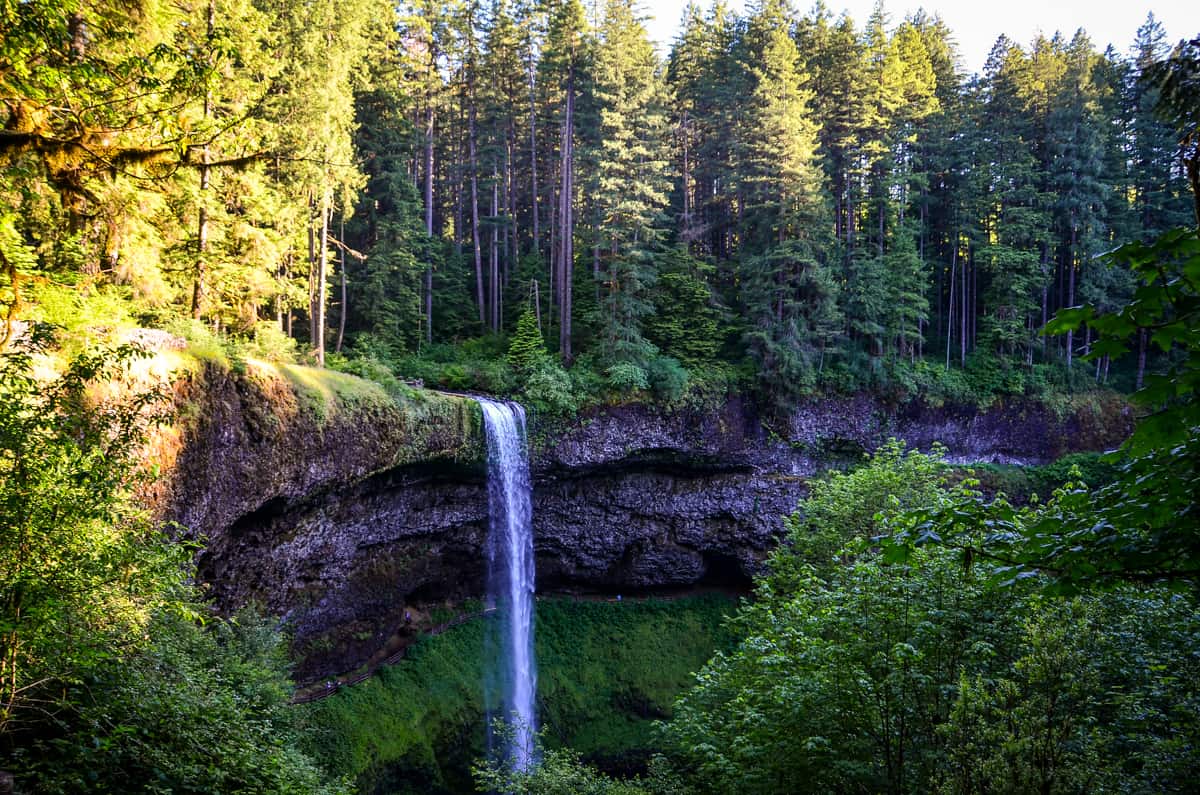 Driving from Portland to Silver Falls State Park takes an hour and fifteen minutes, and driving from Salem takes about half as long. Pay attention to traffic before you leave because if I-5 or I-205 are backed up, that will make your trip much longer.
When you look for directions on Google Maps, make sure it's taking you to the South Day Use Area. That has the most parking, and it's also where you can start some of the best hikes in the park.
What to pack for Silver Falls State Park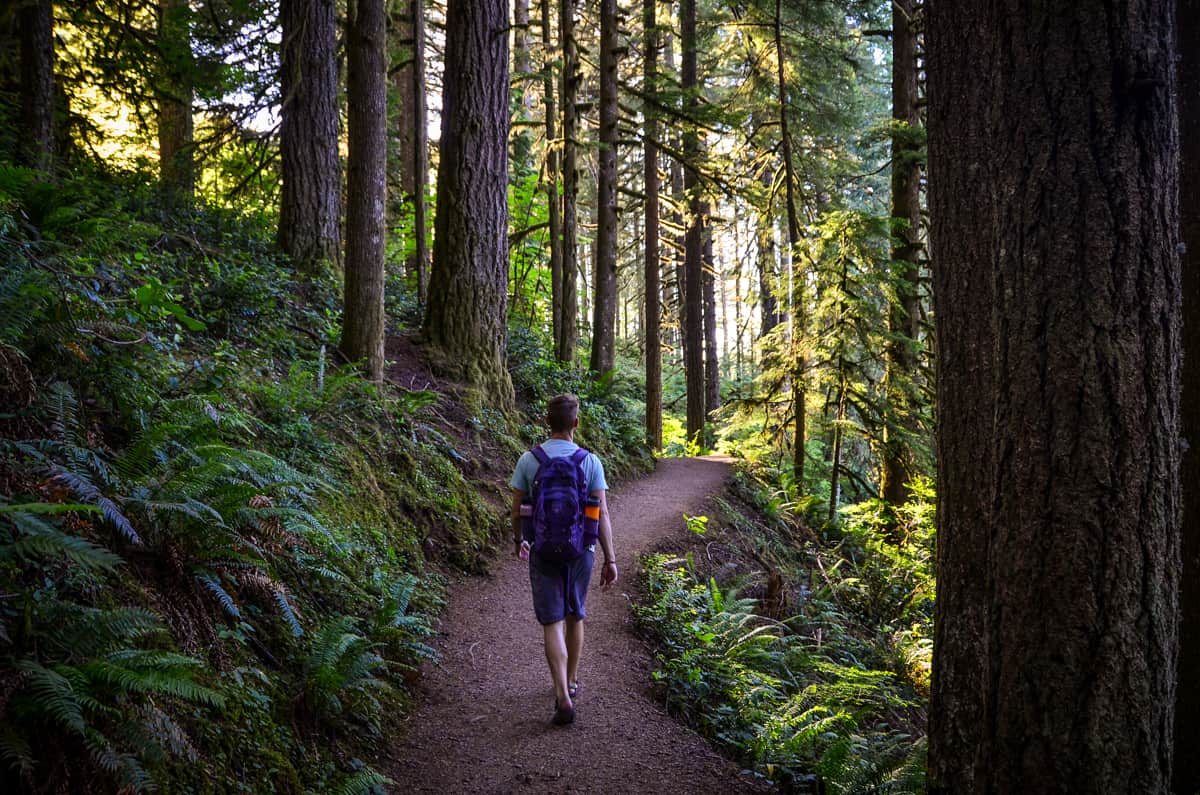 Navigation: we recommend using Alltrails+ to download the offline trail map
Water bottles and bladder for your Camelbak
Dry bag (we always carry one with us for our valuables in case of rain)
Bug repellant
Sun protection: sunscreen, hat, sun glasses
Camera/tripod (this one's our favorite for hiking)
Lots of layers (here is a great resource if you're wondering what to wear hiking)
Rain jacket
Flashlight or headlamp
Sturdy, waterproof, close-toed shoes
Plenty of snacks: check out our favorite hiking snacks here!
Be sure to grab our ultimate hiking packing list includes our must-have gear for any hiking trail!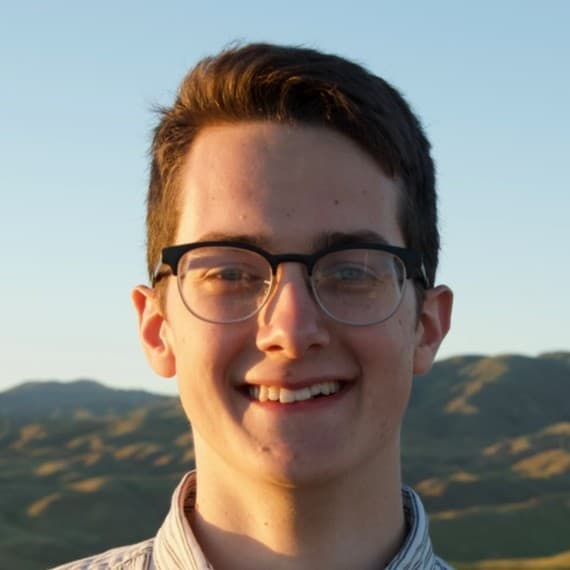 About the Author
Chris Meabe is a local writer who enjoys hiking, camping, and climbing all around the PNW. He writes blogs and website copy, as well as sales and marketing emails. You can find out more about him on his website, www.chrismeabe.com.

You may also like…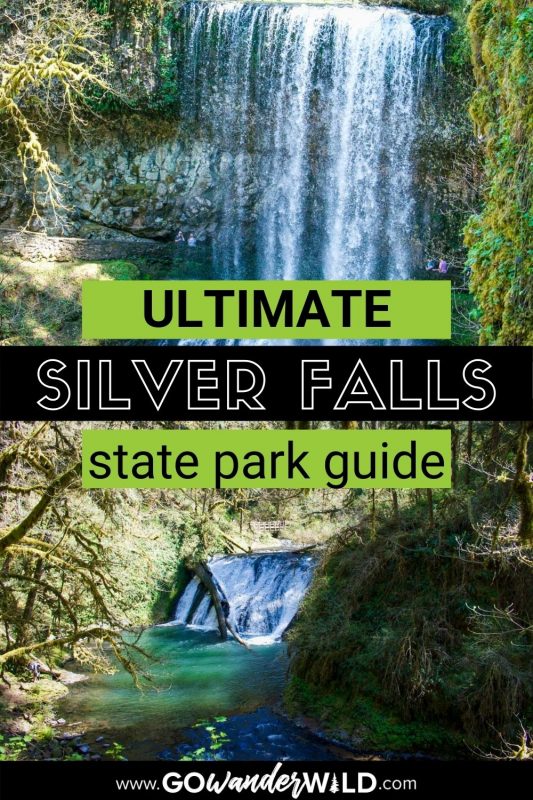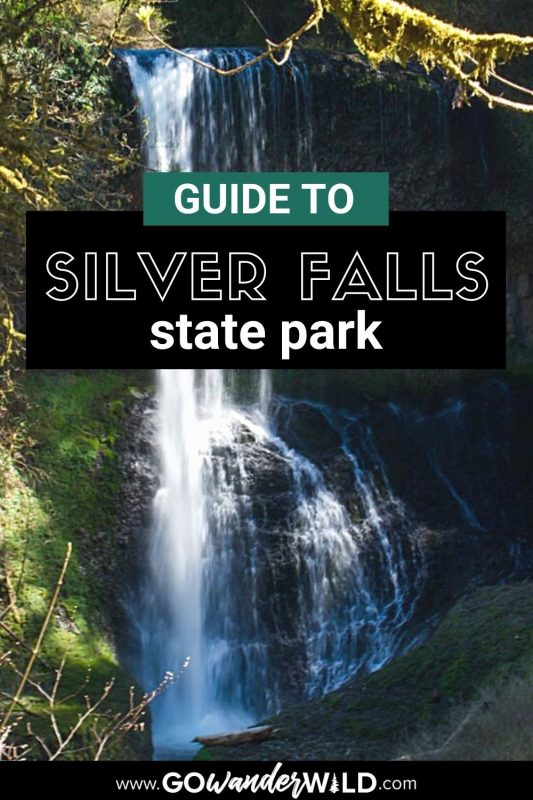 We want to hear from you!
Have you ever visited Silver Falls State Park in Oregon? What was your experience like? Do you have more questions about what to expect there? Comment below and let us know!